This page is the brochure for your selected program. You can view the provided information for this program on this page and click on the available buttons for additional options.
Yaoundé, Cameroon
(Outgoing Program)
Featured:
Program Terms:
Program Terms:
Spring

Budget Sheets
Spring

Dates / Deadlines: - unrelated header
Dates / Deadlines:
Tabular data for Dates / Deadlines:

| Term | Year | App Deadline | Decision Date | Start Date | End Date |
| --- | --- | --- | --- | --- | --- |
| Spring | 2019 | 09/21/2018 | 10/31/2018 | TBA | TBA |
Fact Sheet: - unrelated header
Fact Sheet:
#i18n(14)# parameter/value output
Language of Instruction:
English, French

Glossary entry for program parameter 10006

Class Eligibility:
2-Sophomore, 3-Junior
Minimum GPA:
2.8

Glossary entry for program parameter 10000

Housing Options:
Apartment, Family Stay
Maximum Credits Earned (per semester):
4.5
Academic Area of Study:
Africana Studies, American Studies, Anthropology, English, Environmental Science, Environmental Studies, French, History, International Studies, Internships, Political Science, Religion, Sociology

Glossary entry for program parameter 10009

Foreign Laguage Prerequisite:
none
Program Description:
Program Description:
Overview
The Dickinson in Cameroon program enables students to develop an understanding of West Africa and of Cameroonian culture and society in particular. This is achieved through a number of selected courses in the humanities and social sciences, as well as through internship and fieldwork opportunities that give students a chance to become active participants in Cameroonian society. Most students live with Cameroonian host families, giving them unparalleled insight into family life in the capital city of Yaoundé.
Cameroon is a diverse nation in terms of population and geography. Its 12 million people represent between 130 and 200 ethnic groups speaking some 280 languages, and its landscape ranges from sub-Saharan in the north to thick rainforest in the south and southeast parts of which receive more than 200 inches of rain each year. Yaoundé is located in a hilly part of the country and therefore enjoys a cooler climate than might be expected for a city just north of the equator.
English and French are the main languages in Cameroon. While Yaounde is located in the French speaking part of the country, there is NO LANGUAGE PRE-REQUISITE for this program. All students, regardless of French language ability, will take a French language course for the first weeks of the program.

Find more details below and in the Dickinson in Cameroon Handbook
The University of Yaoundé I, Université Catholique d'Afrique Centrale, and the Dickinson Center
The University of Yaoundé I is the oldest university in Cameroon and specializes in the arts and humanities. Most faculty members who contribute to the program at the Dickinson Center are also contributing faculty at Yaoundé I. Due to difficulties obtaining space in courses already offered at Yaoundé I, the Dickinson program hires faculty members to teach at the Dickinson Center. Courses may meet at the Dickinson Center or in rented classrooms not far from Dickinson's property. Program participants also have the opportunity to join clubs or sports teams on campus and to meet Yaoundé I students through their extracurricular involvement at the university.
In an effort to provide a direct enrollment opportunity for students with advanced French language skills on the program, Dickinson established a partnership with the Université Catholique d'Afrique Centrale (UCAC). Students who place into the most advanced level through the programs French language placement exam, have the opportunity to directly enroll in two courses taught at UCAC. UCAC courses that have been of particular interest to students include: Géographie humaine et économique de l'Afrique centrale, Anthropologie du genre, Démographie, Cultures des peoples d'Afrique centrale, Ethique familial, Problèmes culturels Africains, L'histoire des idées politiques , Negritude et Mondialisation, and Le Roman Africain Francophone colonial et post-colonial. Students who direct enroll at UCAC also take the mandatory Contemporary Cameroon course offered at the Dickinson Center and usually opt to enroll in another francophone course also taught at the Center by a Yaoundé I faculty member.
Eligibility
The expectations to apply for this program are as follows:
2.8 GPA
Students are strongly encouraged to take at least one course in Africana studies or some other subject matter that will better prepare the student for living and learning in the Cameroon.
There is no language requirement for this program, but one semester of French is strongly encouraged. Cameroon has two official languages - English and French. Students with strong capabilities in French can take their elective courses in French.
This program is intended for students who are ready to handle autonomy and able to adapt to some degree of difficulty.
All students must have a declared major at the time of application.
As a part of the review process students' conduct records and account status are also reviewed. Students and their parents should note that the review process takes all elements of the student's academic record into consideration and that even if a student has the expected GPA, he or she may not be admitted.
Interviews may be conducted at the discretion of the faculty coordinator and/or CGSE in order to review a candidate's eligibility for this program.

Students who have questions about the review process or their particular candidacy for a program should come into the Center for Global Study and Engagement for advising.

Center staff will not discuss students' applications with parents, friends or any other party without the student's consent and presence in the conversation.One semester of French strongly encouraged.

Academics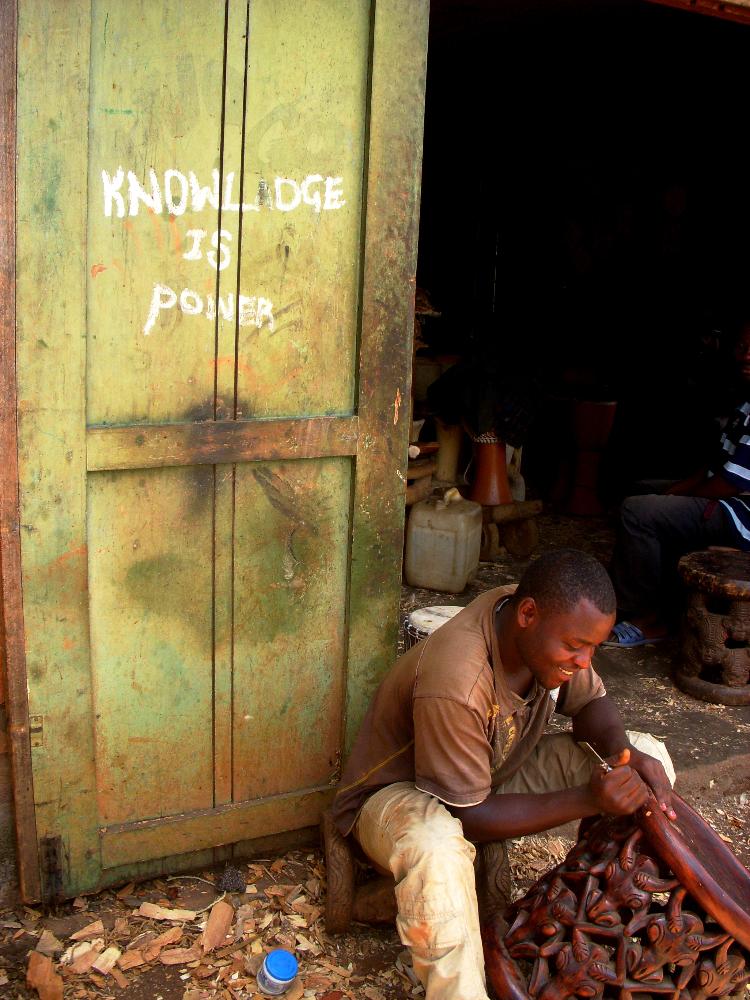 The objective of the Dickinson in Cameroon program is to enable students to develop an understanding of West Africa and of Cameroonian culture and society in particular. This is achieved through a number of selected courses in the humanities and social sciences, as well as through internship and fieldwork opportunities that give students a chance to become active participants in Cameroonian society. Each student is required to take four credit-bearing courses during a 20-week period, including a required core course; a non-credit bearing tutorial in French also is offered. Students who successfully complete the semester program may earn four Dickinson credits, with permission to over-enroll to five credits with CGSE permission.
The Yaoundé practicum course, Contemporary Cameroon, is taught in English and is required of all students. It serves as an integrative experience for program participants and begins upon arrival in Yaoundé. After orientation, students continue with the Cameroonian studies course throughout the semester and submit a final project on a specialized independent study topic or internship-related experience. The core course carries one credit.
Students' French language skills are assessed upon arrival and students are divided into groups based on their language capabilities. Experiential-based courses focusing on the acquisition and use of functional French meet for an intensive period at the beginning of the semester and regularly throughout the remainder of the program. Students placed in more advanced levels of French ability work on honing their reading, oral and analytical skills in the language in preparation for French-based instruction throughout the semester.
How is instruction
different?
Course work is by independent study/tutorials and lectures, much like at Dickinson. Each student will establish a list of courses in consultation with the Program Director, Mr. Teku, who will then arrange tutorials with individual faculty members. Attempts will be made to arrange tutorials that fit students' academic needs, but students will have to be flexible. Due to the difference in schedules, classes will not be held with Cameroonian students at the University of Yaoundé, but students can arrange to visit classes at the university; a recommended experience!
What classes are available?
Students can generally choose from among the following courses. Please note that course offerings are subject to change based on student interest and faculty availability.
Contemporary Cameroon (Compulsory course to be taken by ALL students)
Orality, Landscape and Literary Creativity
Environmental Issues
International Relations of African States
Africa Colonization and Decolonization
Modern Africa: History, Society, Culture and Change
African Culture, Philosophy and Religion
Women and Gender Studies
Medical Anthropology
Refugee Crisis in Sub-Saharan Africa
Insecurity, conflicts and Peace Building in Africa
Rural Sociology
All the above courses are taught in English by the Yaounde Faculty
Roman et Discours Culturels Camerounais
Negritude, Francophonie et Mondialisation
The two courses above are taught in French by Yaounde Faculty.
When will I register for classes?
Each student will establish a list of courses in consultation with the Program Director who will then arrange tutorials with individual faculty members upon arrival.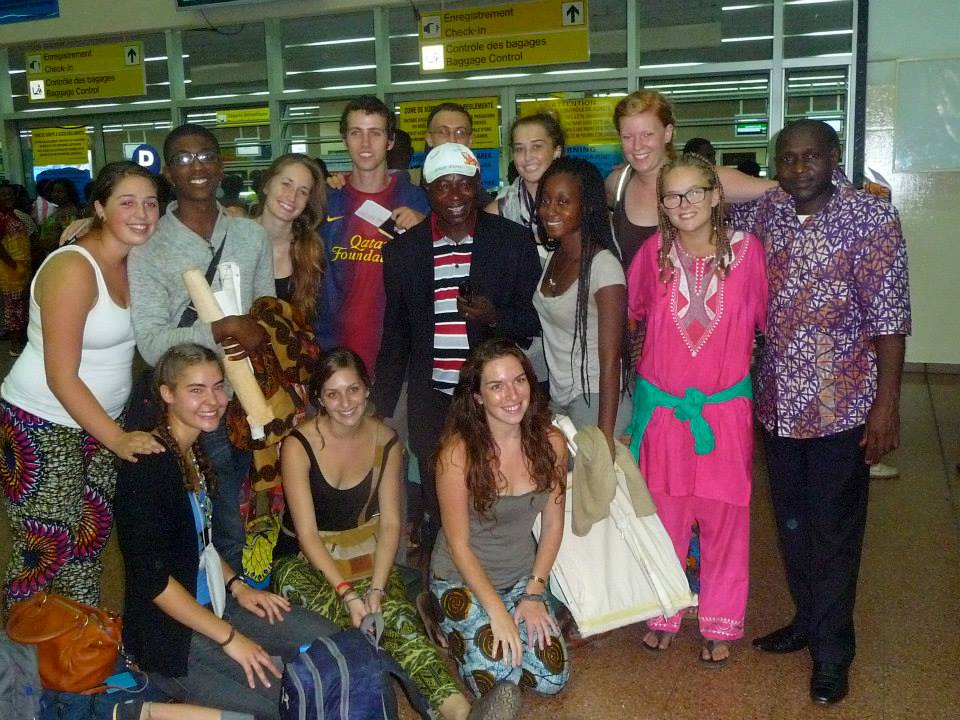 Will the courses count towards my major?
Consult your major advisor for more information.
Will they count in my GPA?
All courses taken are recorded on the transcript with course titles and letter grades earned. Course grades equivalent to a Dickinson "C" or better will receive credit, but will not count toward the GPA. No credit is earned for a grade of C- or below.
What is a full course load and how will my courses transfer?
Participants enroll in one required core course and three other courses selected by the student. Students earn 4 Dickinson transfer credits for work successfully completed in Cameroon. It is possible to over-enroll with special permission for CGSE.
Is there a language requirement?
No. There is no language requirement for this program.


Academic Excursions
Does this program include any group travel once I'm in country?
Yes. Students will travel to Kribi (about three and a half hours from Yaounde) to observe socio-economic and cultural activities of the region. Kribi is a seashore town with residents relying on fishing, farming and tourism. The town has become an industrial deep sea port and brought fisherman from around the world. The Kribi excursion is linked to research for the Contemporary Cameroon course which all students take. Students also visit Limbe, Buea, Bafoussam, Foumban, Dschang, Bamenda and the village of Mmouck Leteh, depending on the semester.
What expenses are covered during excursions?
Students' lodging costs will be covered during overnight excursions. Also, any meals that would not be otherwise covered by a standard meal stipend for all students on the program will be covered. Group transportation to and from the excursion site, as well as group travel for all group activities will be covered. Students will not be reimbursed for snacks, personal travel and personal activities during an academic excursion.
When will I find out where and when we're travelling?
Specific dates and locations for the multi-day excursion will be announced at the beginning of the semester. Site visits in and around Yaounde will be organized and announced by the Program Director during orientation.
Can a friend or family member who is not on the program also travel with us?
No, unfortunately, for logistical and academic reasons non program participants are not able to join the program for excursions.
Are excursions optional?
Not necessarily. These excursions are linked to your academic program and, in some cases, content delivered through the excursion will be relevant to a student's studies and assessment. All students should plan to participate in all excursions. If a student misses an excursion or a planned departure for a trip, these arrangements and costs will not be made up for the student. It is each student's responsibility to be where they need to be in order to participate fully in each academic excursion.


Dates and Flights
When is orientation?
In addition to the full day mandatory pre-departure orientation at Dickinson, there will be an on-site orientation when you arrive. In Yaounde, students' on-site orientation occurs the two weeks before courses begin and the week before students move in with host families. Before moving in with host families, students stay at the Dickinson Apartment Center.
What are the program dates?
Dickinson in Cameroon ACADEMIC CALENDAR

The Dickinson in Cameroon program is a Spring only program. Generally, the program runs from mid/late January to the end of June.
Is there a group flight?
There will be a group flight that all students should book. Dickinson typically asks a travel agent to organize a group flight for this program originating from the Washington D.C., or one close by. Students are responsible for getting themselves to the airport and should leave plenty of time for delays and flight cancellations so they can make the group flight.
Once the group flight is negotiated, Advantage Travel (1-800-788-1980) will contact you with the group flight itinerary and fare. Note that this is a contract between you and the travel agent, so students should direct their questions to the agent and not the CGSE. Some students may choose not to take advantage of the group flight; however, they still must arrive on the designated arrival date and time. Even if you are taking the group flight, we ask that you communicate your arrival plans as soon as they're made.
Typically, an administrator or faculty member from Dickinson College travels with students from the U.S. and remains with students for their first week to help with adjustment and orientation.
What if my family wants to visit me?
If you have family or friends who are planning to visit you, please do not make travel plans until you arrive at the program and become familiar with your class schedule and program excursions. It is not acceptable to skip class for personal travel.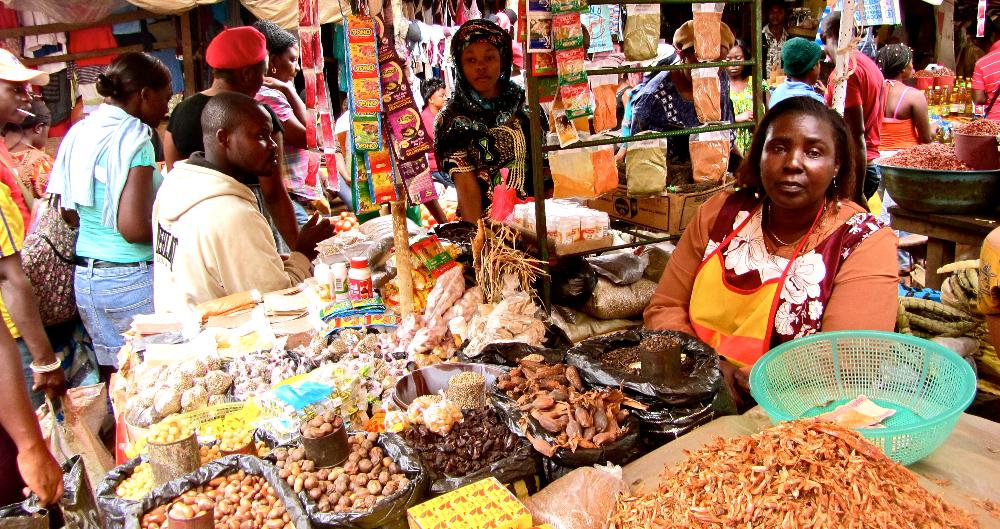 Finances
How will I access
my money i
n Cameroon?
Banks in Cameroon have ceased to exchange travelers checks in any currency, therefore you will have to bring cash for your non-stipend needs. It is suggested that you bring no more than $500.00, which should be more than adequate for the semester. Keep in mind that your monthly allowance from the Program Director will exceed the annual income of the vast majority of Cameroonians. Some students report that they did not have to spend any of their own money. You may leave your US money with the Program Director, where there will be safe. Credit cards are accepted by airlines, large hotels, and a limited number of boutiques and restaurants in Yaoundé and Douala, but are generally useless elsewhere. NOTE: Credit cards cannot be used at banks for cash advances. Yaoundé and other major cities have Western Union offices. Transferring money through Western Union, although quick and highly reliable, is expensive (the surcharge is about 20%). MoneyGram is also a reliable option for transferring money.
Is there a stipend? When will I receive the stipend?
Yes. A stipend will be provided to students from which you will pay for groceries, bottled water, taxi fares, household expenses, and local excursions. This allowance will be paid on the first and fifteenth of the month by the program director. Stipends will be pro-rated to take into account group meals and any excursions around Cameroon.
Can I work part time?
You will not be allowed to work while you are in Cameroon. However, the director will set up internships with local schools, U.S. or Cameroonian government institutions, hospitals, etc. depending on students' individual academic and professional interests.
Are there scholarships available for this program?
Dickinson scholarships and aid applies to all Dickinson and Dickinson partner programs; Dickinson does not offer additional scholarships for study abroad. Please find information on scholarships designed to support study abroad on our Scholarships for Global Study page.
Health
How do I access health care in Yaoundé?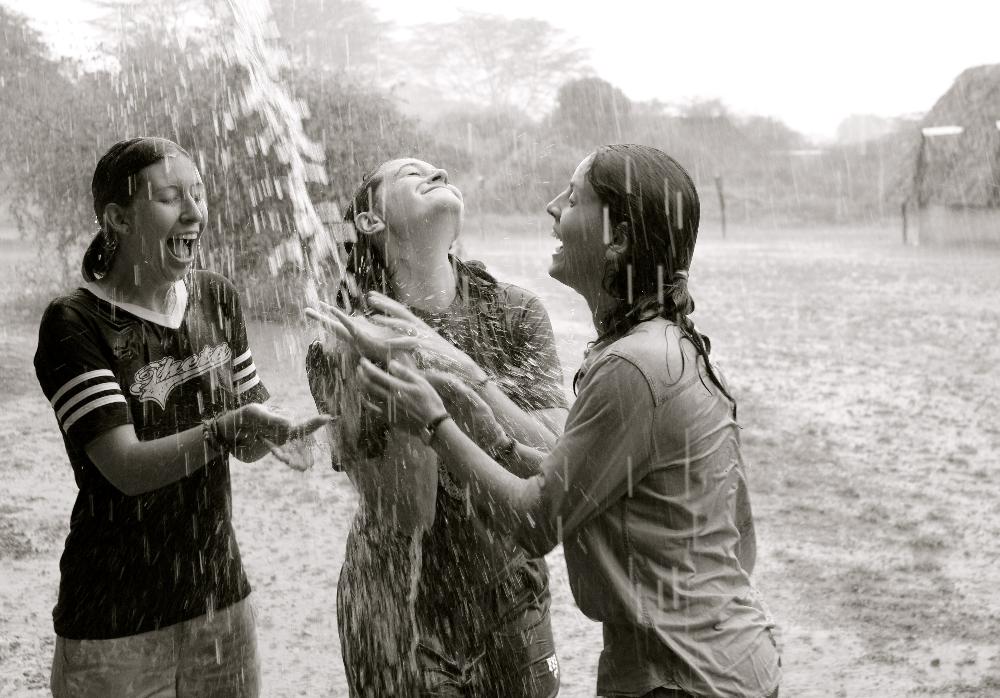 Please be sure to check that your U.S. health insurance policy covers you while you are abroad. You will need to be prepared to pay up front in doctors' offices, pharmacies, and hospitals, and to get receipts to present to your U.S. insurer for reimbursement.
If you have diabetes, are allergic to penicillin, or have any condition that might require emergency care, carry some personal identification – a tag or bracelet – on you at all times. CAUTION: Do not buy any medications in Cameroon without checking with the program doctor, especially medications on the street.

All students who study abroad on the program are covered by a secondary policy that will serve as a primary policy in the event that the primary policy of a student does not cover them overseas.
How much does it cost to go to the doctor?
Trips to the doctor and local health clinic are very affordable; they are also not uncommon for students in Yaoundé. The program budgets a small amount of money for each participant to have basic health screening done. We do this because many students do have upset stomachs and/or digestive tract issues from time to time and it is also necessary for many participants to be tested for malaria if they are feeling ill for a number of days. In the case of basic lab tests, Mr. Teku will pay the lab fee up to a point. However, more prolonged illnesses or injuries will need to be covered by the student and his or her health insurance program. As with other countries, it will be necessary for students to pay up front for these services, retain a receipt and then seek reimbursement through their health care provider.
What if I become ill while I'm in Yaoundé?
The program director, Mr. Teku will assist you with making arrangements to be seen at the Hospital General Yaoundé. Excellent dental care is also available from Clinique Dentaire Adventist.

Dickinson also provides students with medical and travel security assistance through International SOS. Please visit our Health and Insurance Abroad page for more information.
Housing
Where will I stay?
Students can either live with a homestay family or in a room at the Dickinson Center. Most students choose to live with a homestay family and this is an exceptional part of the program. The option to live with an Anglophone or Francophone homestay family is available for students depending on their French language ability. Families are carefully selected from neighborhoods near the center and offer students an unparalleled opportunity to get to know Cameroon on a personal level. Furnished rooms at the Dickinson Center are provided for students who wish to live independently. Although Dickinson will make every effort to accommodate students' first housing preference, housing choices are not guaranteed.

Upon arrival students spend the first week in Cameroon living in shared accommodations at the Dickinson Center. This allows the Resident Director time to get to know each student's personality and attempt to make the best match possible with a homestay family. Once families are assigned, students will move out of the Dickinson Center. A few students opt to live at the Dickinson Center throughout the semester. This option may work better for students with strict dietary requirements or health conditions which require a certain amount of privacy for routine self-care. Both living options come with a fair amount of responsibility. Students who live at the Center must cook for themselves and must share their common areas with all students on the program when they come by for classes or to use the Center's internet. The Program Director also has an office at the Center.
When do I find out information about my homestay family?
Full details about your homestay family will be available only after you arrive in Yaoundé. The Program Director is happy to take homestay family requests from students, but does not assign families until after the start of the program.
How far from classes will my homestay family be?
It depends! Some students take all of their classes at the Dickinson Center while others split their time between the Center and the UCAC. Although some families live within walking distance of the Center, most students will elect to take a taxi to/from classes. The student stipend has been calculated with this expense in mind.
Will I eat every meal with my homestay family?
Most students eat breakfast and dinner with their families. Weekday lunches are typically eaten outside the home with fellow students. Any student who elects to live in the Dickinson Center will have to shop for food and prepare it themselves. An informal cooking class or two is usually organized by the Director. This can come in very handy when trying to figure out what to do with certain produce available at Cameroonian markets!
How will I do my laundry?
Some homestay families may offer to do laundry for you, but many students (both with families and at the Center) will need to do their own. In the absence of powered washing machines, much of the laundry in Cameroon is done by hand. Most, if not all, households as well as the Center have several large washing tubs and laundry soap for washing clothes by hand. Your Cameroonian friends and host family will show you how it's done. This is an opportune time to remind all participants that durable clothes, those that you may wear out while you're in Cameroon and won't be bringing home with you, are best suited to this demanding environment.
Can I have friends over?
Visitors/friends whom you trust are welcome at the Dickinson Center, but it is your responsibility to make sure that they are not left alone and that you are not putting anyone or anything at risk. Visitors are not allowed to spend the night at the Dickinson Center.
Should I bring a gift to my homestay family?
It is always a nice gesture to bring your new host family a token from your hometown or region and as an initial 'thank you' for having you in their home.
What if I don't like my homestay family?
The Program Director is on-site to help you with any housing concerns the need arise. It's important to note that we ask all students to give their relationship with their homestay family a fair shot. Many of our host families have been working with Dickinson for decades. As a general rule, we try to resolve homestay family issues through mediation rather than re-homing a student.
Will my homestay family have internet access?
It is unlikely. Most students use internet cafes and the internet service at the Center to communicate with friends and family back home. Cameroon is still frequently plagued by spontaneous power outages, so it's important to save your electronic work and messages frequently. Please prepare yourself, as well as your family and friends, for less frequent contact and communication while you're in Yaoundé.

Internships
Are there internship opportunities?
Yes! Students have the opportunity to engage in internships in Yaoundé or its environs. Internships are available in the areas of government, women's empowerment, entrepreneurial development, environmental management, protection of the mother and child, caring for the aged and homeless, peace and conflict prevention, and primary and secondary education. Teku will assist you with choosing the internship placement that best suits your academic and professional interests. The internship component is an excellent and unique part of the program for students.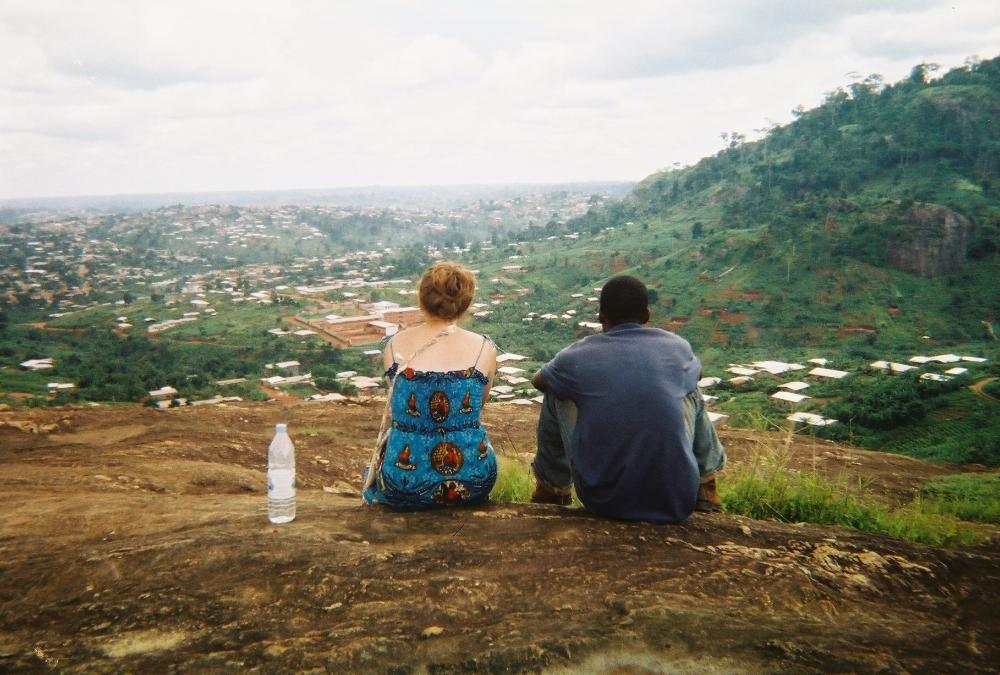 Visas
What is a visa?
A visa is a document, normally affixed within your passport, which allows you to enter the country and stay for the duration of your program. The requirements for the visa and visa process are controlled by the government of the country you are entering, are non-negotiable, and can change regularly. If you arrive without the proper visa, you will be sent home by immigration officers at your own expense.
Do I need a visa?
Dickinson in Cameroon VISA GUIDELINES

YES! A student visa is required to participate in the Yaoundé program. If you do not hold a U.S. passport, you should consult with the Cameroonian embassy in your country of citizenship for the student visa requirements. Obtaining a student visa is the student's responsibility. We will review the guidelines for obtaining a student visa at the Pre-Departure Orientation.
We have produced visa guidelines to provide you with an overview of what you will need to do to obtain a student visa. Please note: this is only a tool to help you get started! It is not a substitute for consulting with the Cameroonian consulate that has jurisdiction over your state of home residence. Make sure you are familiar with the most up-to-date regulations by visiting their website frequently.
Also, you need to ensure that your passport is valid for 6 months after the program end date.
How do I get a visa?
First, you will need to get required immunizations from your physician, along with the yellow WHO card; this is a requirement for a visa by the Cameroonian immigration authorities. Then you will submit your visa application materials and other required documentation gathered to the visa courier service, Washington Passport and Visa, or to the Cameroonian Embassy directly. Please consult the Visa Guidelines for your country of study.
Do I have to go to the consulate/embassy?
No, you will not need to make a visa appointment, as you will use a visa courier service to facilitate the visa application process or mail in your documents directly to the embassy. However, it is not recommended that you apply for your visa directly from the embassy as it can take a lot of time and it is difficult to get into contact with the office in case a problem should arise.
How much does a visa cost?
Currently the visa fee is approximately $310; however this amount is subject to change. Be sure to check the consulate's website for any fee change before you submit your visa paperwork.
How long does it take to receive my visa?
Through the Washington Visa and Passport visa agency service, it will take roughly 10 business days to obtain a visa.
If I'm not a U.S. passport holder, are there any additional requirements?
Yes, you will need to do your own research on visa requirements for citizens of your home country to study in Cameroon. The CGSE may be able to help you with the required documents. Also, you will need to inform International Student Services in the Stern Center that you will be studying outside of the United States and discuss how you will remain in valid F-1 status during your studies abroad.
Will the Center help me with the visa?
Yes, we provide you with visa guidelines, as well as various required documents needed for the visa process.
Student Perspective
Global Ambassadors are returning study abroad students who serve as peer advisors for their program. Please feel free to contact them for a student perspective.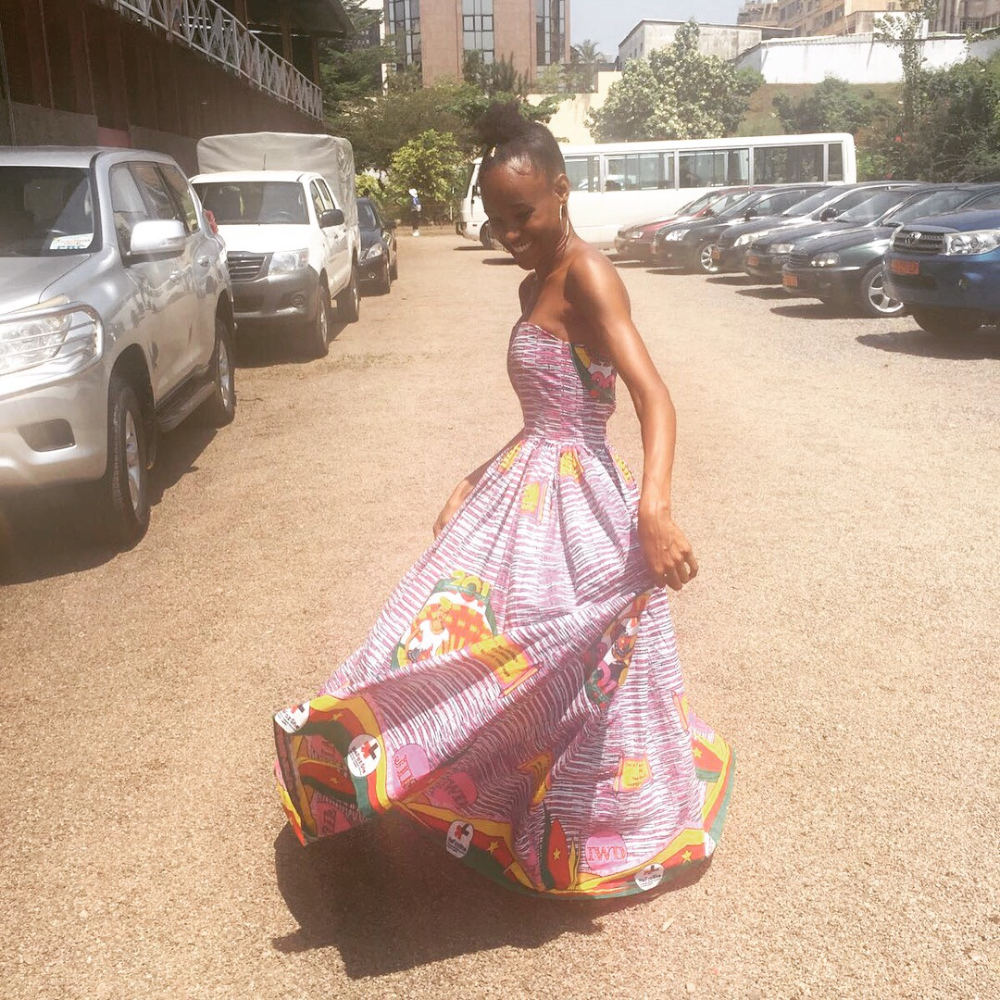 Emoni Anderson
andersem@dickinson.edu

I studied abroad in Yaoundé, Cameroon and it was a life changing experience. Being thrown into this society, head first, has had a great impact on my personal growth. It forced me out of my comfort zone, and broke all routines. Culture shock taught me how to quickly adapt to my surroundings. In the long run, I have learned to love this culture- from the wild taxis rides to the spontaneous burst of loud music from local bars. Cameroon is full of spice-whether that be in food dishes, or the rhythm in African dance. My favorite part of my abroad experience was of course the delicious food, but most importantly, the bonds I developed with the welcoming residents and my host family.

Contacts
Advisors (Please call for an appointment)
Center for Global Study and Engagement
Dickinson College
717-245-1341
global@dickinson.edu
Ed Webb, On-Campus Coordinator
Associate Professor of Political Science and International Studies
Dickinson College
Denny Hall Room 202
P.O. Box 1773
Carlisle, PA 17013-2896
Phone: (717) 245-1009
E-mail: webbe@dickinson.edu
On-Site Administration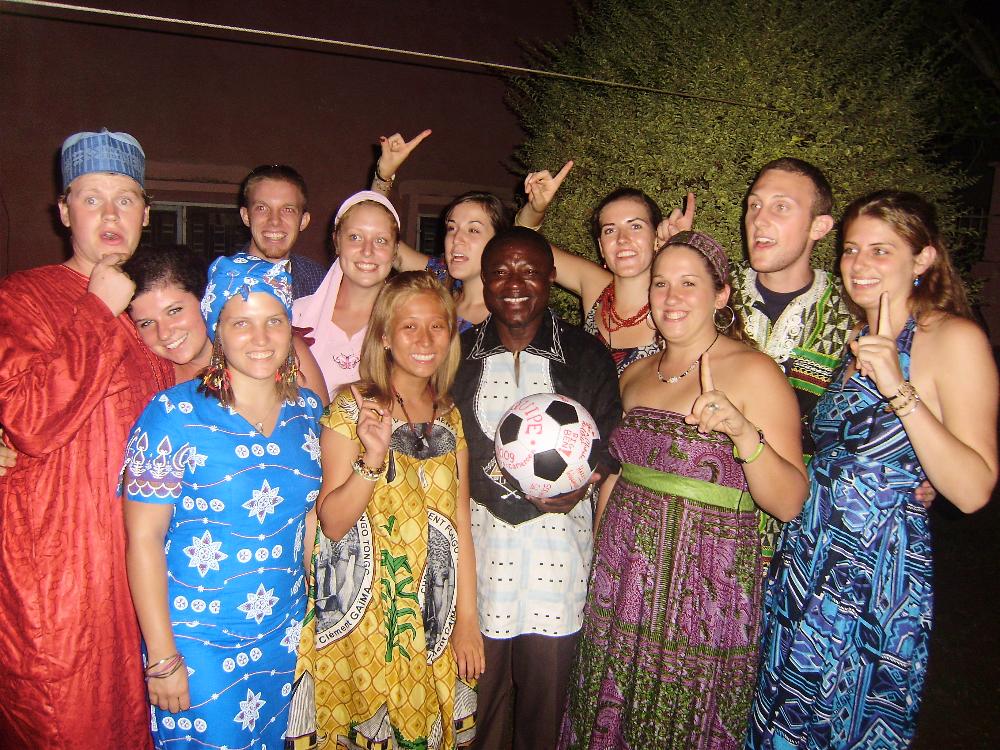 The program is supervised by Teku Tanyi Teku. He has been involved with the Dickinson program for a number of years, acting first as an advisor to students and coordinator of academic excursions. As the program director, his responsibilities range from home-stay coordination to general management, as well as taking students on excursion. He is available to ensure that students are enrolled in the proper courses, excursions are planned in coordination with the academic program and students' basic needs are met. Together with an Academic Coordinator, he also oversees contributing faculty, academic integration with the Carlisle campus and the internship component of the program.