This page is the brochure for your selected program. You can view the provided information for this program on this page and click on the available buttons for additional options.
Dickinson in England (Humanities)
Norwich, United Kingdom
(Outgoing Program)
Featured:
There are currently no active application cycles for this program.
Language of Instruction:
English
Class Eligibility:
2-Sophomore, 3-Junior, 4-Senior (fall only)
Minimum GPA:
3.0
Housing Options:
Dorms
Maximum Credits Earned (per semester):
4.0
Academic Area of Study:
Africana Studies, American Studies, Anthropology, Archaeology, Dance, Economics, Education, English, Film Studies, History, International Business and Management, International Studies, Judaic Studies, Law and Policy, Medieval and Early Modern Studies, Middle East Studies, Music, Philosophy, Political Science, Religion, Security Studies, Sociology, Spanish, Theatre, Women's and Gender Studies
Foreign Laguage Prerequisite:
none

Overview
The University of East Anglia
Dickinson operates the largest study abroad program based at the University of East Anglia (UEA), located just a short bus ride from the center of Norwich. Typically, 25-30 students participate in the Norwich Humanities Program each year, and 10-15 students participate in the Norwich Science Program each semester, with several remaining at UEA for the entire academic year.
Classes are held at UEA's campus on "The Broads," 270 acres of open parkland on the outskirts of Norwich with views of rivers, woods and meadows from all angles. University buildings are connected by elevated pedestrian walkways.
UEA is well known for the quality of its academic programs, and the structure of the Dickinson programs allows students to select courses from a variety of "schools" (departments) at UEA while enrolled in two to three Dickinson core courses. Many UEA faculty members are leading scholars in their fields, and the university library contains 500,000 volumes and more than 2,500 periodicals. The campus offers many social opportunities through various clubs and organizations, and a new state-of-the-art sports facility provides for recreational pursuits.

Find more details below and in the Dickinson in England HANDBOOK

University of East Anglia tops student experience poll – read more here.

Special Requirements & Recommendations
3.0 GPA
A demonstrated academic interest in the disciplines covered in the program
Students are strongly encouraged to take at least one course English history, literature or some other subject matter that will prepare the student for living and learning in the UK.
All students must have a declared major at the time of application.
Note: Under the most recent U.K. visa rules, it is very challenging and expensive for students to switch from the 90-day visa required for the fall-only experience (available with proper biometric documentation at the border) to the visa for the full-year students (which required submissions of documents and approval before leaving the U.S.). Students can switch from fall-only to full-year up until registering for UEA courses in late March or early April, depending on academic scheduling. Students who wish to study at UEA (Humanities or Math and Sciences) should think carefully before applying for fall-only or full-year programs.
As a part of the review process students' conduct records and account status are also reviewed. Students and their parents should note that the review process takes all elements of the student's academic record into consideration and that even if a student has the required minimum GPA and language pre-requisites, he or she may not be admitted.
Students who have questions about the review process or their particular candidacy for a program should come into the Center for Global Study and Engagement for advising.
Center staff will not discuss students' applications with parents, friends or any other party without the student's consent and presence in the conversation.

Academics
The Norwich Humanities Program emphasizes an interdisciplinary curriculum with course offerings in a variety of subjects. The program offers students an opportunity to study abroad in England for the fall semester or academic year. In the fall, the Humanities Program begins with two weeks in London, where students begin an innovative interdisciplinary course (Humanities 209) that focuses on the history, culture, and literature of the city. Though some classroom work is involved, the majority of the students' time will be "in the field" as they actively research and study various aspects of London.
After the first two weeks, the program moves to Norwich. Students complete Humanities 209 work and begin Humanities 210, a semester-long course on history, culture, and literature of Norwich, the Norfolk region and Britain as a whole.
During the spring semester, students design and begin work on a major research project associated with the Humanities 311 course. This project comprises an academic component, consisting of research conducted in the library, and an experiential component that takes students outside the university into the world of Norwich or beyond. For English majors, the experiential component may mean the study of a place in literature and involve visits to specific sites in or beyond East Anglia. For history majors, it may mean working in local archives or compiling oral histories. For art majors, a regional artist may be studied. Others choose volunteer work with a community organization or conduct independent research in the Norfolk region. In addition to Humanities 311, students will also take three UEA courses in the spring. Students will travel to London and other parts of the UK for 10 days in early April to continue study, to take advantage of cultural opportunities, and to use the resources available to them there for their specific research projects.
In addition to the Humanities 209 and Humanities 210 courses in the fall and the Humanities 311 course in the spring, full-year students will enroll in a total of five UEA courses, two in the fall and three in the spring.

209 Studies in the Humanities I- Required of all students in the Dickinson Humanities Program.
210 Studies in the Humanities II-0 Required of all students in the Dickinson Humanities Program.
311 Independent Research in the United Kingdom- This is an independent capstone research project designed for all-year students participating in the Dickinson Humanities Program in England.
How is instruction different?
It may well come as a surprise to you how different the academic practices at UEA are from what you are used to at Dickinson College. This includes teaching practices, classroom expectations, student-teacher relationships, exam schedules, assessments, subject matters, and more. Most students adjust positively to the different academic situation and take advantage of the opportunity to learn from a new perspective. For example, most UEA courses require lots of independent reading.

*Program participants are to respect and abide by all University regulations and customs.

Typically, the most difficult academic adjustments for American students are:
1) Learning to manage time: There is much more out of class "free" time at UEA, and assignments (course work) and exams are fewer and less frequent.
2) Taking responsibility for planning all your work for each course.
Schedule regular study time; do not let the work pile up. Talk with tutors, faculty, and/or your UEA academic adviser early if you sense any problems.
What classes are available?
UEA courses and brief descriptions are listed on the UEA website and here for the course time slot schedule.

HUMANITIES:
Year Long Humanities students will receive 8 Dickinson course credits for successfully completing the Humanities 209, Humanities 210 and Humanities 311 (each worth 1 Dickinson College credit) for a total of 3 credits, as well as UEA course work. (Normally 5 UEA courses) Humanities 209 begins in London and extends into the fall semester. Humanities 210 begins in Norwich and is completed in the fall semester. Humanities 311 is an independent research course in the spring semester.

Students take 40 UCUs (normally, 3 UEA courses) during the fall semester and 60 UCUs (normally, 2 UEA courses) in the spring, in addition to the courses taught by the Resident Director. Students are expected to maintain a full course load at all times.

Fall semester Humanities students receive 4 Dickinson course credits for Humanities 209 and Humanities 210, as well as completion of UEA coursework equivalent to 40 UCUs (normally two UEA courses).

To aid students in preparing for their study abroad experience in England, the descriptions below serve to provide a preliminary sense of the Humanities Program's "core" courses.

(HUM 209): Studies in the Humanities I. Humanities 209 is an intensive immersion program which will take place primarily in the city of London as the first component of the Dickinson Humanities Program sequence. It is required of all students in the Humanities Program. The course combines class sessions and site visits to explore London and its environs as a vehicle for understanding key questions about how various humanistic pursuits both contribute to and reflect a sense of national identity. It will provide the essential tools needed to effectively "read" a new environment through a humanistic lens.

(HUM 210): 210 Studies in the Humanities II
Humanities 210 is required of all students in the Dickinson Humanities Program. Building on HUM 209, this class provides a broad humanities-based view of contemporary British life and culture, perhaps including such issues as the arts, identity, education, religion, government, diversity, and media, with an emphasis on Norwich and East Anglia.

(HUM 311): Independent Research in the United Kingdom. This is an independent capstone research project designed for all-year students. Projects are designed by students to include both academic and experiential components; their design and proposed final product must be approved by the DHP resident director. Students are encouraged to think boldly and imaginatively in approaching this project, thinking of ways in which their experience in England can be tied to their senior year back at Dickinson.

Interning/Volunteering:
The most exciting independent research projects (such as those required for HUM 311) will require some fashion of on-going community engagement or use of site-specific resources. Only students holding a visa for the academic year study may hold paid positions and the visa may limit the number of hours per week for which the student is paid. In the past many Dickinson students have had learning experiences of lasting value through volunteer work or internships.

While UEA does not have a formal intern system, many positions (both paid and voluntary) can be found both on and off campus. If you are looking for an internship, a good place to start is at the Volunteer Office at UEA.

The Volunteer Office can help you set up an account, which will allow you to be e-mailed with possible application sites. They can also help you translate your résumé into a CV. Another option is to talk to your professors at UEA, as they may know of opportunities for you to work as a research assistant for post-graduate students and other researchers. Many organizations in England do not advertise internship (work experience) opportunities. Therefore, you will need to inquire directly to the organization to ask about potential placements. One possibility suggested by past students is the Norfolk and Norwich University Hospital located on the outskirts of the campus near the Research Park. In order to volunteer at this location or similar ones, you will need to be on campus for the whole year and bring a US Criminal Records check with you. For more information, please check with your Program Director.
When will I register for courses?
Students will make preliminary course selections at Dickinson with the guidance of their major advisors and the on campus coordinator. You may be contacted over the summer about your course selection. Using the UEA course choices you have made, the Resident Director will pre-register you for courses at UEA. There will be some opportunity to make last-minute adjustments to your schedule when you arrive at UEA.
Will the courses count towards my major?
Consult you major adviser for more information.
Will they count in my GPA?
The Humanities program courses (209 and 311) are "Dickinson courses." Letter grades earned for these courses will be included in the student's GPA.

Likewise, all UEA courses in the following fields are approved as "Dickinson courses" by the appropriate Dickinson academic departments. Letter grades earned for these courses will be included in the student's GPA for:
•Humanities: Psychology, English, American Studies, Economics, History, Fine Arts, Theatre, Music, Philosophy, and Religion. Courses in Sociology will also count as approved Dickinson courses, except for core courses 240, 241, and 330/331, for which pre-approval is required.
What is a full course load and how will my courses transfer?
Students must take a normal full load as defined by their program. Students may not under-enroll under any circumstances. If a student registers for more than the maximum courses allowed without permission from the Resident Director, their academic advisor at Dickinson, and the Center for Global Study and Engagement, the course credit will not transfer. Students will also be responsible for any additional fees for doing this.

Only liberal arts classes will qualify for transfer credit. If in doubt, consult the on-campus director or resident director as appropriate.

Generally speaking, courses must have an equivalent at Dickinson. Exceptions include classes that focus on the culture and/or history of the country in which the student is studying.

Transfer credit will not be awarded for coursework that duplicates what a student has already completed at Dickinson.

All other UEA courses will be listed on the Dickinson transcript with letter grades earned, but will NOT be computed into the student's GPA. For these courses, credit toward the degree will be granted only if grades of "C" (2.00 on a 4.00 scale) or better have been earned. Official UEA transcripts of the grades earned at the University are kept in the student's permanent file in the Registrar's Office at Dickinson College.
Is there a language requirement?
No. England is an English speaking country.
Academic Excursions
Does this program include any group travel once I'm in country?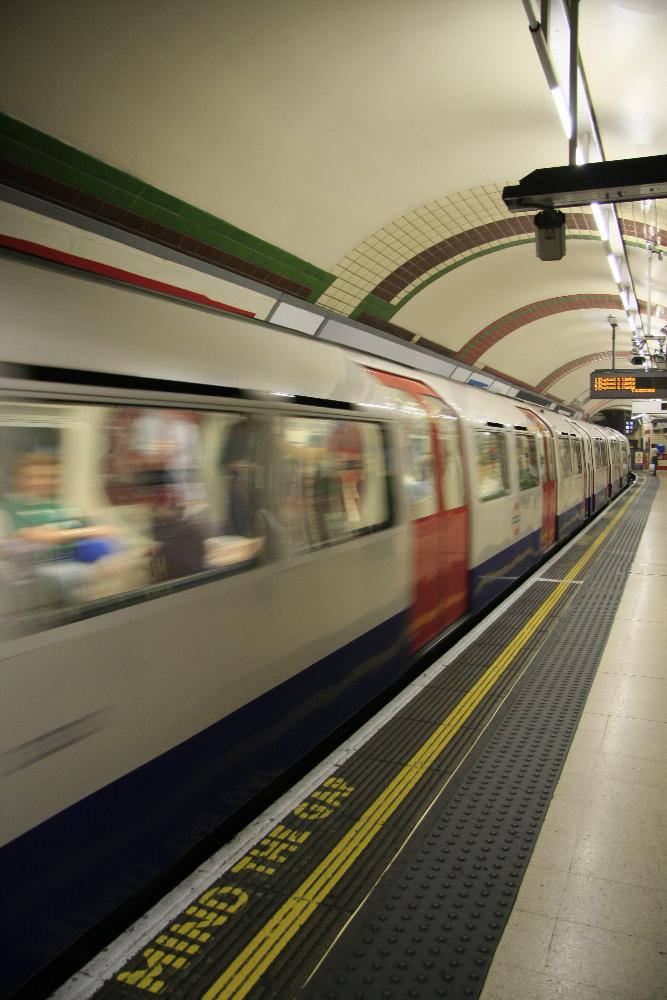 Academic excursions and student field research are integral to the program. In addition to the London- based field experiences at the beginning of the fall semester or academic year, past students have visited Blickling Hall (a 17th-century country house), Cromer (a Victorian-age railway resort on the North Norfolk coast), Wicken Fen (a nature preserve), and other locations.
What expenses are covered during excursions?
Students' lodging costs will be covered during overnight excursions. Also, any meals that would not be otherwise covered by a standard meal stipend for all students on the program will be covered. Group transportation to and from the excursion site, as well as group travel for all group activities will be covered. Students will not be reimbursed for snacks, personal travel and personal activities during an academic excursion.
When will I find out where and when we're travelling?
Specific dates and locations will be announced at the beginning of each semester. Site visits in and around Norwich will be organized and announced through the Humanities 209 and 311 courses throughout the semester.
Can a friend or family member who is not on the program also travel with us?
No, unfortunately, for logistical and academic reasons non program participants are not able to join the program for excursions.
Are excursions optional?
Not necessarily. These excursions are linked to your academic program and, in some cases, content delivered through the excursion will be relevant to a student's studies and assessment. All students should plan to participate in all excursions. If a student misses an excursion or a planned departure for a trip, these arrangements and costs will not be made up for the student. It is each student's responsibility to be where they need to be in order to participate fully in each academic excursion.
Dates and Flights
When is orientation?
Orientation for international programs is held in October or November, March or April, each semester. You will be notified of your orientation date in your Program Important Information letter on Studio Abroad.
In addition to the mandatory pre-departure orientation you'll have on campus the semester prior to your program, there will be an on-site orientation for this program. In the UK, students' on-site orientation begins immediately after they arrive in London. Although academic in purpose, many features of the Humanities 209 are designed to help students orient themselves to life in the UK. Once in Norwich, further activities, both in the form of UEA's international student orientation as well as Dickinson program orientation occur the week before classes begin.
What are the tentative program dates?
Dickinson in England (Humanities) ACADEMIC CALENDAR

Students must arrive in London by the stated program start date. If enough students are interested, a group flight from an east coast airport will be arranged. Even if you intend to travel on the group flight (if offered), you must communicate your arrival plans with the resident director, as well as the Center via Studio Abroad. Dates are not official until the group flight is arranged.
What if my family wants to visit me?
Great! But, please do not make travel plans until you arrive at the program and become familiar with your class schedule and program excursions. It is not acceptable to skip class for personal travel.
When will I have time to travel?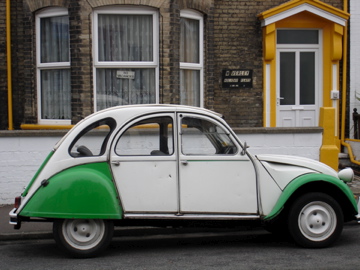 You will travel in and around London as you work your way through the core course in the fall and spring semesters. There will also be day-long group academic excursions during each semester. Academic year students in Norwich are permitted to use their housing for the entire academic year, so many students travel extensively on their own during the winter and spring break holidays when classes are not in session.
Can I arrive early or stay after the program ends?
Students may not arrive early or stay late in UEA or Dickinson-provided housing. However, students may choose to travel on their own either before or after the program. You should consider your visa validity when you make the decision of whether or not you may arrive early or stay late. No student may arrive late for the start of the program.
Finances
How much does the program cost?
The program budget sheet can be found at the top of this page, under "Fall, Spring and Year" to the left of the Apply Now button.
What is included in the program fee?
The fee includes tuition, room, board, academic excursions and emergency insurance. Airfare and visa fees are not included. The budget sheet also lists additional fees students should anticipate.
Is my flight included?
The flight is not included but the cost is taken into consideration when your financial aid need is calculated for your semester abroad.
How much extra money do I need to bring?
This depends on you. We encourage students to not travel every weekend, but to really engage their host city in meaningful ways during their semester abroad. An estimate of personal expenses is included on the budget sheet, but it really depends on you and your spending habits.
Will I receive a stipend?
Yes, since there is no board plan at UEA, you will receive a food allowance calculated on the basis of £60 per week for food. Your residence hall will contain a kitchen and you will receive a small stipend to assist with setting up the kitchen in the flat. There is a well-stocked convenience store on campus and several grocery stores a short bus ride away. You will also receive a bus pass in Norwich.
How will I access my money in Norwich?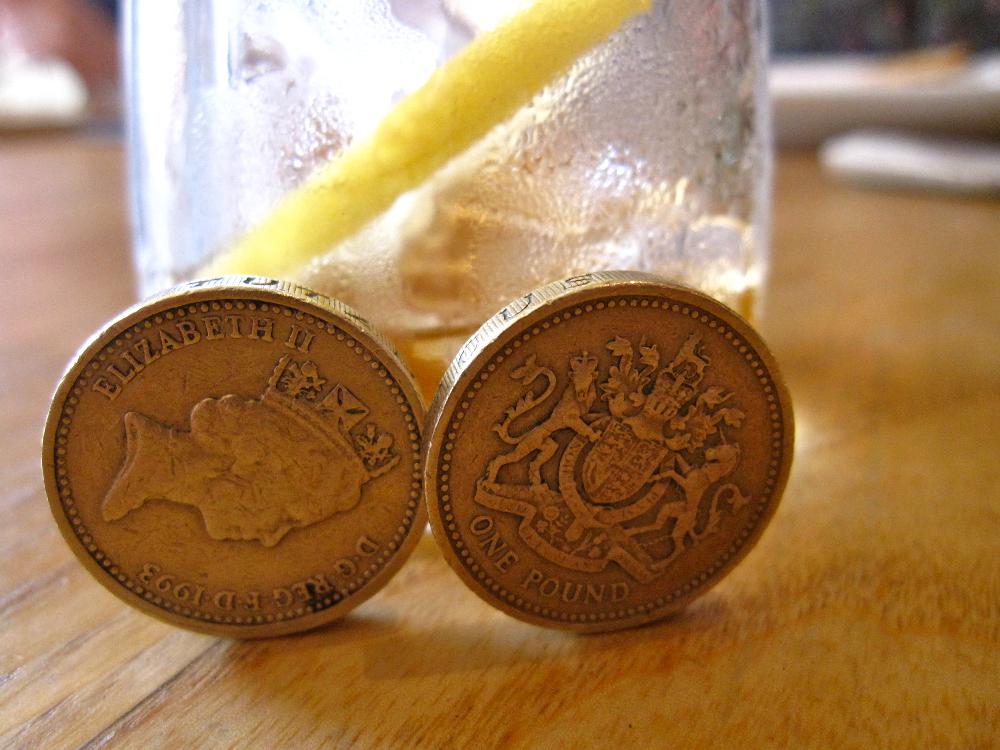 If you have an ATM card that draws on a U.S. checking account in your name (NOT a savings account) and shows a CIRRUS symbol, you should be able access it throughout Europe. It's not necessary to open up a British bank account, but some students find it helpful, particularly if they are working in Norwich. These accounts are normally free to set-up and make withdrawing money around England, and often, Europe, much easier, since debit cards drawing on these accounts can be used almost everywhere. Currency can be exchanged at a low interest rate at the Campus Post Office.
Can I work while I'm abroad?
You are permitted to work for pay for up to 10 hours per week if you are on a Tier 4 Student Visa. This usually only an option for academic year participants. You will first need a Temporary National Insurance Number, which can be acquired through the International Students Office. On-campus employment is limited; however, there are many cafés, shops, and pubs that generally employ students off-campus and in the city. If you are interested, discuss this in further detail with the Resident Director.
Should I buy an international cell plan or purchase a mobile phone in the UK?
Most students purchase UK cell phones with a pay-as-you-go plan.
Are there scholarships available for this program?
Dickinson scholarships and aid applies to all Dickinson and Dickinson partner programs; Dickinson does not offer additional scholarships for study abroad. Please visit the Scholarships for Global Study page for more information.
Health
How do I access health care at UEA?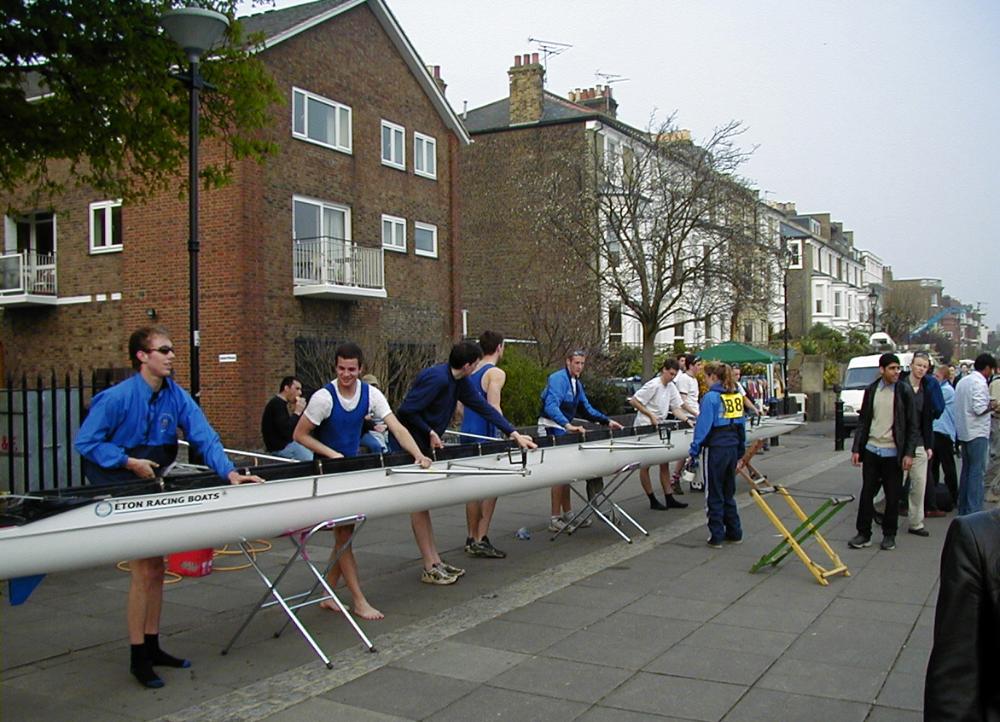 There is a University Medical Centre on campus. Generally, medical care is free to full year students, although a small co-payment is required for prescriptions or services that are not medically necessary. Students studying for a semester will be required to pay for their visits to the medical center and obtain reimbursement from their insurance carrier.
How much will it cost to go the University Medical Center?
Based on student feedback, you should plan to pay about 20GBP for a visit to the medical center for a routine medical issue.

Please visit our Health and Insurance Abroad page for more information.
Housing
Where will I live?
You will be housed in "The Village", co-ed university housing which consists of fully furnished, single rooms with private baths. Twelve students live on each floor in two flats of six, and each flat contains a kitchen that includes a cupboard, refrigerator, freezer, stove, microwave, and grill.
When do I find out where I will live?
On arrival in Norwich, you will find out your exact housing assignment and be given a key.
Who will I live with?
Your residence hall caters to international students and first years (or "freshers"). You can read more about the Village in UEA's Accommodation Guide.
Will I have my own bathroom?
Yes.
Will I have access to a kitchen, laundry facilities?
There is a common kitchen in the apartment with shared refrigerator and appliances. Laundry facilities are accessible at The Village.
What if I don't get along with my roommates?
Mechanisms exist to trade rooms with other students if you still wish to change your placement after a reasonable time. Most students settle in, make friends, and stay where they are originally placed.
Will I have internet access in my apartment?
Yes, internet is available in your flat.
Internships/Research
Are internships available?
Internships are not generally available; however, many students have undertaken independent research projects and self-created internships while in Norwich.
Can I conduct research while abroad?
Students can conduct research abroad under the guidance of a Dickinson advisor. The Student International Research Fund (SIRF) was established to help students with extra travel costs associated with independent research projects. Students are encouraged to present their research at the International Research Symposium when they return to campus. For more information on SIRF, click here.
Visas
What is a visa?
A visa is a document, normally affixed within your passport, which allows you to enter the country and stay for the duration of your program. The requirements for the visa and visa process are controlled by the government of the country you are entering, are non-negotiable, and can change regularly. If you arrive without the proper visa, you will be sent home by immigration officers at your own expense.
Do I need a visa?
Dickinson in England VISA GUIDELINES (Academic Year)
Dickinson in England VISA GUIDELINES (Semester)

A student visa is required to participate in the Norwich program. If you do not hold a U.S. passport, you should consult with the British embassy in your country of citizenship for the student visa requirements. U.S. passport holders only studying for one semester in the UK, may qualify for a student visitor visa which may be obtained, with proper documentation, at the arrival airport. Academic year participants are required to obtain a Tier 4 visa.

Obtaining a student visa is the student's responsibility. We will review the guidelines for obtaining a student visa at the Pre-departure Orientation. We have produced visa guidelines for fall/spring semester and the academic year to provide you with an overview of what you will need to do to obtain a student visa. Please note: this is only a tool to help you get started! It is not a substitute for consulting with the British consulate that has jurisdiction over your state of home residence. Make sure you are familiar with the most up-to-date regulations by visiting their website frequently. Also, you need to ensure that your passport is valid for 6 months after the program end date.

NOTE: Under the most recent U.K. visa rules, it is very challenging and expensive for students to switch from the 90-day visa required for the fall-only experience (available with proper biometric documentation at the border) to the visa for the full-year students (which required submissions of documents and approval before leaving the U.S.). Students can switch from fall-only to full-year up until registering for UEA courses in late March or early April, depending on academic scheduling. Students who wish to study at UEA (Humanities or Math and Sciences) should think carefully before applying for fall-only or full-year programs.
How do I get a visa?
One semester students will need to collect required documentation to present to UK border officials upon arrival for the Visitor Visa. Academic year students will need to make an appointment to obtain their biometric data (e.g.: fingerprints), then submit previously-gathered documents that are required for the Tier 4 Visa. Please consult the Visa Guidelines for your country of study.
Do I have to go to the consulate/embassy?
No, semester and year-long students do not need to go to the British consulate offices. Academic year students will have to make an appointment to obtain their biometric data, for submission with their visa application documents. One semester students will present visa materials at the border for their student visitor visa.
How much does a visa cost?
For academic year students, the visa fee is currently set at £255; however this amount is subject to change. Be sure to check the consulate's website for any fee change before you submit your visa paperwork. One semester student visitor visas have no fee.
How long does it take to receive my visa?
It can take at least 2 weeks to obtain a student visa. One semester student visitor visas are obtained at the UK border.
If I'm not a U.S. passport holder, are there any additional requirements?
Yes, you will need to do your own research on visa requirements for citizens of your home country to study in the UK. The CGSE may be able to help you with the required documents. Also, you will need to inform International Student Services that you will be studying outside of the United States and discuss how you will remain in valid F-1 status during your studies abroad.
Will the Center help me with the visa?
Yes, we provide you with visa guidelines, as well as various required documents needed for the visa process.
Student Perspective
Global Ambassadors are returning study abroad students who serve as peer advisors for their program. Please feel free to contact them for a student perspective.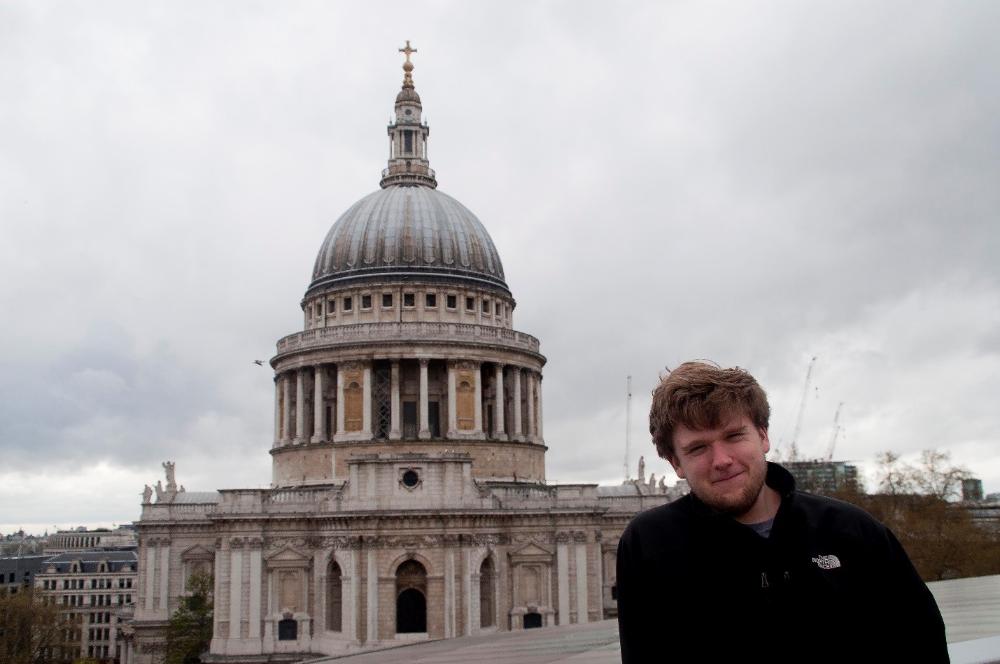 My name is Matt Atwood, I am an English major with a minor in Film Studies. I studied abroad in Norwich, England at the University of East Anglia (UEA). Aside from being an English major, and feeling an almost academic obligation to go to England, home to some of the greatest writers throughout history, I was drawn towards UEA's spectacular film program. Dickinson does not offer the most in depth Film Studies experience, so I looked to studying abroad in England for the year at UEA. My academic interests are film related, and UEA offers not only a great academic program, but has a multitude of student run societies with a focus in media and film. I was a member of a few of these societies, which included, film society, UEA TV, and the Concrete, the student newspaper for which I wrote film reviews. I enjoyed every single one of my film courses and extracurricular activities while abroad, and hope to bring that enthusiasm and knowledge back to Dickinson in academic setting, and social / student run club settings.
University of East Anglia tops student experience poll – read more here.
Contacts
Advisors (Please call for an appointment)
Center for Global Study and Engagement
Dickinson College
717-245-1341
global@dickinson.edu

Prof. Susan Perabo, Resident Director, 2013-15
E-mail: perabo@dickinson.edu

Prof. David Strand, On-Campus Coordinator
Department of Political Science
Dickinson College
P.O. Box 1773
Carlisle, PA 17013-2896
Phone: (717) 245-1204
Email: strand@dickinson.edu