This page is the brochure for your selected program. You can view the provided information for this program on this page and click on the available buttons for additional options.
Moscow, Russia
(Outgoing Program)
Featured:
Dates / Deadlines: - unrelated header
Dates / Deadlines:
Tabular data for Dates / Deadlines:

| Term | Year | App Deadline | Decision Date | Start Date | End Date |
| --- | --- | --- | --- | --- | --- |
| Spring | 2019 | 09/21/2018 | 10/31/2018 | TBA | TBA |
Fact Sheet: - unrelated header
Fact Sheet:
Program Description:
Program Description:
Overview
The city of Moscow, founded in 1167, is now a modern center for international trade with more than 10 million inhabitants. It has retained much of its old-world character, including many opulent "onion domed" buildings and Russian Orthodox churches, but also features elaborate Stalinist buildings and modern skyscrapers. Matching its appearance, Moscow is a city of rich contrasts that merges old and new in unexpected ways.
Moscow honors its rich cultural traditions in many ways. Students might visit - or live near - homes of some of the world's best writers, including Tolstoy, Dostoevsky and Chekhov. The arts are central to daily life, with inexpensive dance, music and museum tickets that make language and cultural immersion a fist-hand experience.
Dickinson's Moscow program gives students the opportunity to develop their language skills and explore one of the world's most fascinating and dynamic countries.

Find more details below and in the Dickinson in Russia HANDBOOK
Russian State University for the Humanities
Students study at the Russian State University for the Humanities (RSUH) in the heart of Moscow, where they also can take advantage of museums, theatre, film and other cultural activities. RSUH was formed in 1991 when the Moscow Public University and Moscow State Institute for History and Archives merged; it currently serves more than 5,000 students from a variety of countries.
Eligibility
The expectations to apply for this program are as follows:
2.8 GPA
Students must complete at least four semesters of college-level Russian before studying abroad.
All students must have a declared major at the time of application.
As a part of the review process students' conduct records and account status are also reviewed. Students and their parents should note that the review process takes all elements of the student's academic record into consideration and that even if a student has the expected GPA and language pre-requisites, he or she may not be admitted.Students who have questions about the review process or their particular candidacy for a program should come into the Center for Global Study and Engagement for advising.
Center staff will not discuss students' applications with parents, friends or any other party without the student's consent and presence in the conversation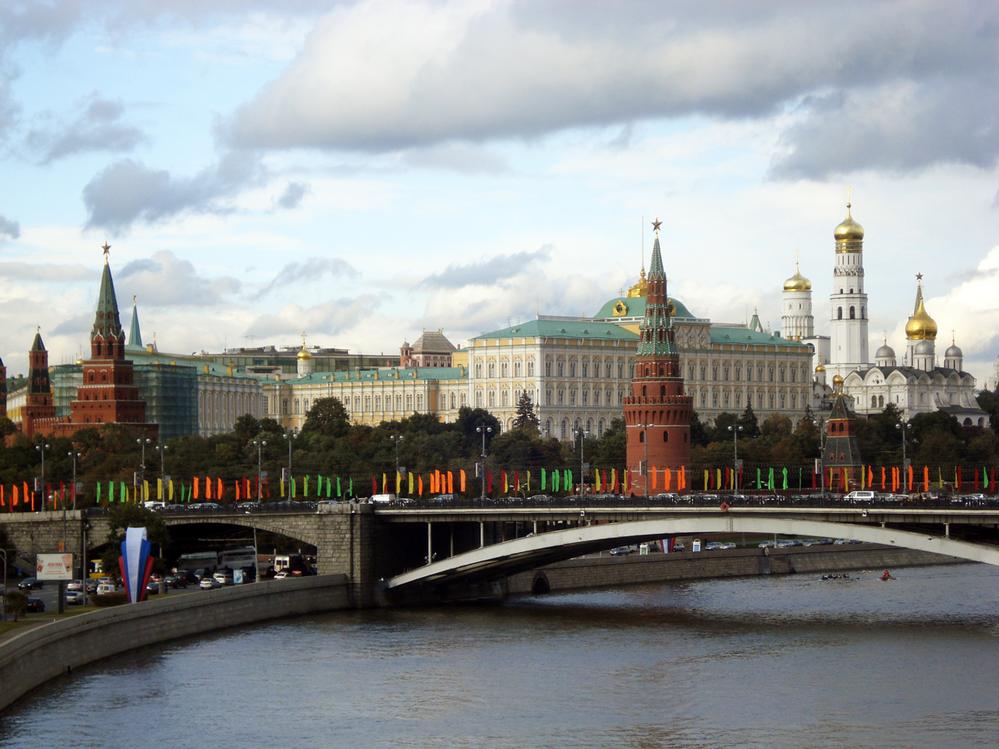 Academics
Participants can receive up to 4.5 credits for successfully completing a full semester in Moscow, applicable to the Russian major or minor. Students who complete an academic year of study normally can expect to receive eight or nine course credits at Dickinson.

Additional opportunities, such as studying other languages, participating in internships and teaching English, also may be arranged. Student learning is supported by language tutorials and seminars arranged through the university.

How is instruction different?
Students are expected to be in residence while classes are in session and to maintain a full course load, equivalent to 4.5 Dickinson credits. Regular class participation and attendance in credit bearing courses is required. In addition, students are expected to participate in excursions that are offered as an integral part of the program and to take full advantage of the cultural offerings in Moscow.
Due to the intensive language-learning focus of the program, students will find that they spend significantly more time in class than they would on the Dickinson campus. Furthermore, language learning is consciously extended to common activities in the community with language teachers. On the other hand, homework tends to require less time than you may be used to.
What classes are available?
Equivalencies for the following Dickinson courses may be offered on the Moscow program. The On-Site Coordinator, Irina Filippova, will be able to advise you on which RSUH courses are equivalent to the following Dickinson courses. Courses listed as "1st semester" will be available to academic year and fall students during the fall semester and to spring-only students in the spring semester. If you have specific questions about the course content, please consult with Professor Elena Duzs.
Below is a sample list of courses offered in Moscow:
250 Russian in Everyday Use I
This is an intensive language laboratory on location in Moscow. Designed to improve students' comprehension and command of spoken Russian, this course initiates the students in everyday verbal and cultural communication prevalent in Russia. A variety of topics, including students' first-hand experience with contemporary Russian culture, will be used to improve comprehension oral skills. A workshop on phonetics is an important component of this course.
This course carries .5 or 1.0 dependent upon topic. Prerequisite: 202.
251 Russian in Everyday Use II
This is an intensive language laboratory on location in Moscow. Designed to improve students' comprehension and command of spoken Russian, this course initiates the students in everyday verbal and cultural communication prevalent in Russia. A variety of topics, including students' first-hand experience with contemporary Russian culture, will be used to improve comprehension oral skills. A workshop on phonetics is an important component of this course.
This course carries .5 or 1.0 dependent upon topic. Prerequisite: 202. 2
55 Grammar in Context I
These courses are designed to further develop the students' language skills through practice in lexical expansion, idiomatic expression and syntactical patterns. Grammar work in cultural context is a significant component of these courses.
Prerequisite: 202.
256 Grammar in Context II
These courses are designed to further develop the students' language skills through practice in lexical expansion, idiomatic expression and syntactical patterns. Grammar work in cultural context is a significant component of these courses.
Prerequisite: 202.
257 Writing Workshop
This course introduces students to the conventions of essay writing in Russian. Students will consider their writing in cultural context, examining and practicing how elements like tone, argumentation, structure, tense, and punctuation differ in the Russian context. Revision will be an important component of this course.
Prerequisite: 202
261 Moscow Proseminar I
This course treats the city of Moscow as a living laboratory for understanding and analyzing Russian language, literature, architecture, and culture in contemporary context. Students will develop their linguistic and analytical skills while attending musical and theatres performances, visiting cultural centers around the city, and analyzing the cityscapes of Moscow-based narratives in comparison with Moscow as we know it today.
Prerequisite: 202. This course carries .5 credits
262 Moscow Proseminar II
This course expands on and deepens students' understanding of the city of Moscow as a cultural, social, and living text. Students will sharpen their linguistic and analytical skills while attending cultural performances, visiting cultural centers around the city, meeting with scholars and community organizers, and analyzing the cityscapes of Moscow-based narratives in comparison with Moscow as we know it today.
Prerequisite: 202. This course carries .5 credits.
265 Topics in Russian Studies
This advanced language course will help students develop the linguistic tools necessary for critical analysis in a particular area of Russian Studies: mass media, history, politics, literature, or film. Based on their academic focus, students will choose a topic from a list of offerings. Oral and written presentations, as well as class discussions in Russian, are important components of this course.
The course may be taught entirely in Russian or in Russian and English. This course carries .5 or 1.0 credit dependent upon topic. Prerequisite: 202.
271 Key Texts and Concepts in Russian Culture
This multi-media survey course introduces students to masterpieces of Russian architecture, painting, theater, and cinematography. It is designed to enhance students' knowledge of the artistic and spiritual aspects of Russian culture, as well as to provide insights into traditions, lifestyle, and the psychology of Russian people. Visits to art museums and theater performances are required. Taught in English or Russian, or a mix of both.
272 Russian in the Discipline
While studying in Moscow, advanced students may take a course together with Russian students, in Russian, in their area of specialization. Students are required to attend all class sessions and participate in class discussions; students may petition the department to write a final paper/project in lieu of taking the final exam together with Russian students. The project will be overseen by the director of the Dickinson-in-Moscow program.
Prerequisite: 202.
273 Russia Today
The course presents an overview of major cultural, political, and economic developments in Russia in the twentieth and twenty-first centuries. There is an emphasis on the cultural, religious, literary, philosophical, and political factors important to understanding contemporary Russian reality and post-Soviet space.
The course may be taught entirely in Russian or in English with Russian readings and discussion sections, depending on the year and topic.
280 Intensive Research and Writing Seminar
Dickinson-in-Moscow participants carry out a research project in conjunction with a course on Russian culture, literature, history, or politics taught at RUSH in Russian, for Russian students. Students will audit the course and then choose a topic for their research, appropriate to the focus of the course, and have it approved by the professor. Students will regularly meet with the professor, who will serve as the project's advisor, as they work on a research paper in Russian. The project and the course is overseen by the Resident Director of the Dickinson-in-Moscow program. Prerequisites: 250, 255, 265
Will the courses count towards my major?
Consult you major adviser for more information.
Will they count in my GPA?
All coursework that has a Dickinson equivalent will be recorded on the Dickinson transcript with a course title and letter grade and will count toward the student's GPA. Grades for the Core Language Courses are assigned by the RSUH faculty. The Russian Department at Dickinson College will assign appropriate credit based on the level of instruction.
What is a full course load and how will my courses transfer?
Students must take a normal full load as defined by their program. Students may not under-enroll under any circumstances. If a student registers for more than the maximum courses allowed without permission from the Resident Director, their academic advisor at Dickinson, and the Center for Global Study and Engagement, the course credit will not transfer. Students will also be responsible for any additional fees for doing this.
Only liberal arts classes will qualify for transfer credit. If in doubt, consult with the On-Campus Coordinator or Resident Director, as appropriate.
Generally speaking, courses must have an equivalent at Dickinson. Exceptions include classes that focus on the culture and/or history of the country in which the student is studying.
Transfer credit will not be awarded for coursework that duplicates what a student has already completed at Dickinson.
Is there a language requirement?
Yes, students must complete at least four semesters of college-level Russian before studying abroad.
Academic Excursions
Does this program include any group travel once I'm in country?
A rich cultural program will be arranged by the International Department office of RSUH and the Program Coordinator. Excursions and trips to museums, historical sites, and exhibitions as well as theatre, opera and ballet performances are included in the program. Students can also join activities and events arranged for international students at RSUH. Students are encouraged to explore the city and attend cultural events on their own. Reasonably priced tickets for cultural events can be reimbursed if you present the receipt/stub to the Program Coordinator. Metro-passes can be used for Metro transportation throughout Moscow.
What expenses are covered during excursions?
Students' lodging costs will be covered during overnight excursions. Also, any meals that would not be otherwise covered by a standard meal stipend for all students on the program will be covered. Group transportation to and from the excursion site, as well as group travel for all group activities will be covered. Students will not be reimbursed for snacks, personal travel and personal activities during an academic excursion.
When will I find out where and when we're travelling?
Specific dates and locations will be announced at the beginning of each semester.
Can a friend or family member who is not on the program also travel with us?
No, unfortunately, for logistical and academic reasons non-program participants are not able to join the program for excursions.
Are excursions optional?
Not necessarily. These excursions are linked to your academic program and, in some cases, content delivered through the excursion will be relevant to a student's studies and assessment. All students should plan to participate in all excursions. If a student misses an excursion or a planned departure for a trip, these arrangements and costs will not be made up for the student. It is each student's responsibility to be where they need to be in order to participate fully in each academic excursion.
Dates and Flights
When is orientation?
In addition to the mandatory pre-departure orientation you'll have on campus the semester prior to your program, there will be an on-site orientation for this program.
What are the tentative program dates?
Dickinson in Russia
ACADEMIC CALENDAR
Students must arrive in Moscow by the stated program start date. You must communicate your arrival plans with the Resident Director, as well as the Center via Studio Abroad.
Is there a group flight?
There is no group flight for this program. However, you will have the option of using the CGSE's travel agent, Advantage Travel, or booking your flight independently. Students must ensure that they arrive at their location on the specified date.
Make a note of the Program Coordinator's cell phone number and carry it in your wallet so that you will be able to get in touch with her in case you miss your connection or your flight is delayed. Once you have cleared customs, you will be met by the Program Coordinator, who will take you to your host family. You will get a folder with information that will make your transition easier: city map, contact information (all the students' telephone numbers and addresses, RSUH's and American embassy's contact information, metro-pass for the first week, long-distance telephone card, meal allowance for the first month).
What if my family wants to visit me?

Great! But, please do not make travel plans until you arrive at the program and become familiar with your class schedule and program excursions. It is not acceptable to skip class for personal travel.

Can I arrive early or stay after the program ends?

Students may not arrive early or stay late in Dickinson-provided housing. However, students may choose to travel on their own either before or after the program. You should consider your visa validity when you make the decision of whether or not you may arrive early or stay late. No student may arrive late for the start of the program.

Finances

How much does the program cost?

The program budget sheet can be found at the top of this page, under "Fall,
"Spring" and Academic Year" to the left of the 'Apply Now' button.

What is included in the program fee?

The fee includes tuition, room, board, academic excursions and emergency insurance. Airfare and visa fees are not included. The budget sheet also lists additional fees students should anticipate.

Is my flight included?

The flight is not included but the cost is taken into consideration when your financial aid need is calculated for your semester abroad.

How much extra money do I need to bring?

This depends on you. We encourage students to not travel every weekend, but to really engage their host city in meaningful ways during their semester abroad. An estimate of personal expenses is included on the budget sheet, but it really depends on you and your spending habits.

Will I receive a stipend?

You will receive a board allowance for daytime meals that are not provided by the host family.

How will I access my money in Moscow?

Automatic teller machines (ATMs) are a convenient way to transfer money and exchange currency. ATMs are widely available in Moscow. Inquire at your bank to be sure that your ATM card will allow cash withdrawals abroad. ATMs overseas will only accept cards that access checking accounts in your name. Also, you shouldn't rely exclusively on ATMs because you may not be able to find an ATM as easily as you would in the U.S. Choose an ATM in a well-lit, populated place and avoid "stand-alone" machines on street corners and in metro stations. ATM users should also monitor their bank accounts on a regular basis. Any unauthorized withdrawals should be reported immediately to the bank.

Are there scholarships available for this program?

Dickinson scholarships and aid applies to all Dickinson and Dickinson partner programs; Dickinson does not offer additional scholarships for study abroad. Please visit the Scholarships for Global Study page for more information.

Health

How do I access health care in Moscow?

There are several medical clinics in Moscow that provide medical services at a western standard.

If you need medical attention/care, the Program Coordinator can assist you in finding a suitable clinic.

How much will it cost to go the clinic?

Dickinson provides students with medical and travel security assistance through International SOS. Please visit our Health and Insurance Abroad page for more information.

Housing

Where will I live?

Students will stay with a host family during their time in Moscow. You are expected to spend time with your host family members, using the Russian language to talk about Russian culture, American culture, current events, etc., at mealtime and other times. This is an integral part of the program. Students may eat breakfast, lunch, and the evening meal with the host family1 in addition to receiving a food allowance for occasional noon meals in town or at the University.

When do I find out information about my homestay family?
Full details about your homestay family will be sent to you from the resident director as soon as it becomes available; you may not receive this information until closer to your departure flight. If you find out earlier during the break, many students chose to contact with a short letter to their host families ahead of time to introduce themselves.

How far from classes will my homestay family be?
The majority of homestay families live in Moscow, close to the metro. You will be able to walk to RSUH or easily take the metro to reach your classes and other points of interest.

Will I have access to a kitchen and laundry facilities?
Kitchen privileges are usually not included in the home stay agreement, even if you are eating meals with the family. You might want to wait awhile and observe family customs and practices in the kitchen before you ask permission to use it. In any case, you should not expect more than very limited use.
You should ask the family about laundry arrangements.

What if I don't get along with my host family?
Living with a host family overseas can be an intensely rewarding experience, but students need to be prepared for a period of challenging inter-cultural adjustment. Your host family has a different way of life (and a different set of rules) from what you are used to at home or on campus.
Although each host family is different, be aware that host families generally expect to have an adult relationship with the students they house. They will respect your independence while remaining open to exchanging ideas and conversation. Mutual trust and open communication is essential for a successful relationship.
If there are difficulties, the Program Coordinator will serve as mediator between you and your host family.

Will I have internet access?

Russian State University provides computer access to students for a small fee, but the availability will be limited at times. However, wireless internet is available in the main building of the university (1, 2 and 4, 5 floors). If you want to bring a laptop, insure it adequately and inquire about special adaptations needed for Russia. Also Internet cafes are common in Moscow and reasonably priced. In any case, you are encouraged to limit your Internet use to create a healthy balance between staying in touch with your friends and family in the U.S. and taking advantage of the time you spend.

Internships/Research

Are internships available?

Internships may be arranged in a variety of areas. Students interested in pursuing an internship in Moscow should inform the Program Coordinator before arriving in Russia. The Program Coordinator will try to find an opportunity that meets the student's interests. Internships generally do not receive credit. Please note that there is no guarantee that an internship will be available.

Can I conduct research while abroad?

Students can conduct research abroad under the guidance of a Dickinson advisor. The Student International Research Fund (SIRF) was established to help students with extra travel costs associated with independent research projects. Students are encouraged to present their research at the International Research Symposium when they return to campus. For more information on SIRF, click here.

Visas

What is a visa?

A visa is a document, normally affixed within your passport, which allows you to enter the country and stay for the duration of your program. The requirements for the visa and visa process are controlled by the government of the country you are entering, are non-negotiable, and can change regularly. If you arrive without the proper visa, you will be sent home by immigration officers at your own expense.

Do I need a visa?

Dickinson in Russia VISA GUIDELINES

A visa is required to participate in the Moscow program. If you do not hold a U.S. passport, you should consult with the Russian embassy in your country of citizenship for the student visa requirements. Obtaining a visa is the student's responsibility. We will review the guidelines for obtaining a student visa at the Pre-departure Orientation.

We have produced visa guidelines to provide you with an overview of what you will need to do to obtain a student visa. Please note: this is only a tool to help you get started! It is not a substitute for consulting with the Russian consulate that has jurisdiction over your state of home residence. Make sure you are familiar with the most up-to-date regulations by visiting their website frequently.

Also, you need to ensure that your passport is valid for 6 months after the program end date.

NOTE: If your parents are/were citizens of Russia or the former USSR, you may be required to provide additional documentation (including copies of your parents' passports) so you should allow additional time for the visa application process.

How do I get a visa?

Please consult the Visa Guidelines for your country of study.

Do I have to go to the Consulate/Embassy?

Students are encouraged to apply through a visa service provider such as Washington Passport and Visa Service. If you apply through the visa service, you will mail your documents to the provider and you will not need to appear in person.

How much does a visa cost?
The amount is subject to change. Be sure to check the Russian consulate for any fee change before you submit your visa paperwork.

How long does it take to receive my visa?
You should apply as soon as you receive your Letter of Invitation for the Russian State University - RGGU, but no more than 90 days prior to the start of your program in Russia.

If I'm not a U.S. passport holder, are there any additional requirements?

Yes, you will need to do your own research on visa requirements for citizens of your home country to study in Russia. The CGSE may be able to help you with the required documents. Also, you will need to inform International Student Services that you will be studying outside of the United States and discuss how you will remain in valid F-1 status during your studies abroad.

Will the Center help me with the visa?

Yes, we provide you with visa guidelines, as well as various required documents needed for the visa process.

Student Perspective

Global Ambassadors are returning study abroad students who serve as peer advisors for their program. Please feel free to contact them for a student perspective.

Contacts

Advisors (Please call for an appointment)
Center for Global Study and Engagement
Dickinson College
717-245-1341
global@dickinson.edu

Prof. Elena Dúzs, On-Campus Coordinator
Russian Department
Dickinson College
Tel: 717-245-1276
duzs@dickinson.edu

On-Site Administration

Irina Filippova, the on-site resident director, administers the academic program and provides support and advisement to students in close communication with the Dickinson on-campus coordinator. She also plans a rich cultural program and accompanies group excursions. She carefully selects and serves as a liaison with home-stay families.