This page is the brochure for your selected program. You can view the provided information for this program on this page and click on the available buttons for additional options.
CIEE Liberal Arts Program in Sao Paulo, Brazil
Sao Paulo, Brazil
(Outgoing Program)
| Term | Year | App Deadline | Decision Date | Start Date | End Date |
| --- | --- | --- | --- | --- | --- |
| Spring | 2018 | 09/21/2017 | 10/27/2017 | TBA | TBA |
| | | | |
| --- | --- | --- | --- |
| Language of Instruction: | Portuguese | Class Eligibility: | 2-Sophomore, 3-Junior, 4-Senior (fall only) |
| Minimum GPA: | 2.8 | Housing Options: | Family Stay |
| Maximum Credits Earned (per semester): | 4.5 | Academic Area of Study: | Anthropology, Art & Art History, Economics, English, History, International Business and Management, International Studies, Latin American Studies, Philosophy, Religion, Sociology |
This program has been approved by the Dickinson faculty as a Dickinson Partner Program. It is operated by CIEE (Council on International Educational Exchange). Students apply to Dickinson for approval and complete the CIEE online application. Students pay Dickinson comprehensive fees to participate on this program and all financial aid transfers. Students may be eligible for additional scholarships from CIEE.
For more information, please visit the CIEE Liberal Arts website.

Note: You must apply and be accepted through Dickinson before finishing and submitting a partner program application. Partner program providers make all final admissions decisions.
CIEE Liberal Arts Program - São Paulo, Brazil
The overarching goal of the program is to provide an opportunity for students to learn about a significant, but sometimes overlooked, country in Latin America. Colonized by the Portuguese, Brazil offers a different linguistic and cultural experience when compared to the Spanish-speaking countries in Latin America, and is one of the world's fastest-growing economies.
Students will improve their oral and written Portuguese language skills; acquire knowledge of contemporary Brazil and the São Paulo region; and have the opportunity to take a broad range of courses at a Brazilian university. This program is targeted to students who have completed Spanish 230 or Portuguese 115/116 or the equivalent who want to improve their Portuguese language skills and knowledge of contemporary Brazil while studying a broad range of course offerings in the humanities, social sciences, and sciences. Participants should be interested in living in a large, cosmopolitan South American city.
Pontifícia Universidade Católica de São Paulo (PUC) for Liberal Arts
The Pontifícia Universidade Católica de São Paulo (PUC) is ranked among the top universities in Brazil and has 19,000 undergraduates. PUC maintains a strong research tradition--a unique characteristic among private institutions of higher learning in Brazil. The PUC campus is located in a residential area not far from São Paulo's famous Avenida Paulista with good access to public transportation. The University neighborhood has gyms, bookstores, and cafés. The CIEE Study Center is located two blocks from the PUC campus. If you are interested in international business and Portuguese please see the Business and Culture in Brazil program.
Academics
Students attend the required Intensive Language and Culture Program (ILCP) which prepares them linguistically and culturally prior to the start of the regular semester. During the regular semester, students take the required CIEE Portuguese language course and a minimum of three direct enrollment courses at PUC.
Students must enroll in Portuguese language study throughout their study abroad experience, including academic- and calendar-year students in their second semester. Academic year students may opt to pursue an independent study with approval of the CIEE academic director and Dickinson Center for Global Study and Engagement.
Eligibility
This Partner program requires participants to have at a minimum:
2.8 GPA
Spanish 230 or Portuguese 115/116
Open to all majors. All students must have a declared major at the time of application.
As a part of the review process students' conduct records and account status are also reviewed. Students and their parents should note that the review process takes all elements of the student's academic record into consideration and that even if a student has the required minimum GPA and language prerequisites, he or she may not be admitted.
Students who have questions about the review process or their particular candidacy for a program should come into the Center for Global Study and Engagement for advising.
Center staff will not discuss students' applications with parents, friends or any other party without the student's consent and presence in the conversation.
Students who successfully complete the academic year in Sao Paolo earn 8 to 9 credits, depending on their selected courses. Students may take up to 24 credits per semester; this includes pre-semester language coursework (ILCP). Students will earn five Dickinson transfer credits for successfully completing 24 credits on the program.
What if I don't know Portuguese?
The program begins with an Intensive Language and Culture Program (ILCP), held in São Paulo. The ILCP prepares students for the regular semester by giving them the opportunity to focus intensively on Portuguese language acquisition, while learning about Brazilian contemporary society.
During the semester the program offers a combination of direct enrollment classes at PUC and CIEE Portuguese language courses, which also address Brailian culture and reality.
How is instruction different?
While U.S. students are accustomed to a very structured academic system, Brazilian professors generally leave students on their own to determine the intensity of their work. This approach is geared towards the student who is motivated, self-sufficient, and deeply interested in the subject matter. It is a more rigorous, autonomous academic system.
Some U.S. students could perceive that the workload is light and that there are very few assignments. However, students are given bibliographies for courses with the expectation that they read as many of the listings as possible and select those titles that best meet their needs and interests. In some courses, the entire grade is based on a term paper or critical analysis of a particular article, with the expectation that the paper be based upon a fairly extensive reading from the bibliography. This relative freedom places a great deal of responsibility on the student.
What classes are available?
All students attend the required ILCP, which prepares them linguistically and culturally prior to the start of the regular semester.During this time students take an Intensive Portuguese Language and Brazilian Culture course. During the remainder of the semester, students take a required CIEE Portuguese language course and three direct enrollment courses at PUC.
Subject areas available to study at PUC include: Accounting, Anthropology, Brazilian Studies, Economics, Geography, History, International Relations, Journalism, Latin American Studies, Literature, Performing Arts, Philosophy, Political Science, Portuguese Language, Religion, Sociology, and Tourism.
Will the courses count towards my major?
To ensure proper planning, you should discuss the courses in which you plan to enroll with your academic advisor to determine how they may count towards your major/minor requirements or for distribution credit. Courses will transfer as general college credits towards graduation according to the Credit Transfer Policy.
Will they count in my GPA?
Courses will be listed on the Dickinson transcript with letter grades earned, but will NOT be computed into the student's GPA. Credit towards the degree will be earned only if grades of "C" (2.00 on a 4.00 scale) or better have been earned.
What is the grading system like?
Generally, students at PUC are evaluated on two to three assignments, including the following: group projects, presentations, and a final paper and/or exam. Students must take exams at the regular exam time and turn in all work on time. CIEE courses are evaluated based on participation, class discussion on course readings, reflection papers, presentations, and a final paper. CIEE language courses are evaluated on daily homework, participation and class discussion, tests, a mid-term, and a final exam. Letter grades of A-F are given with pluses and minuses.
Does this program include any group travel once I'm in country?
The program includes one weekend and one overnight field trip in Brazil and visits to sites of historical and cultural importance in São Paulo. These academic excursions are included in the program fee. In the past, students have visited Rio de Janeiro, Ouro Preto, or the colonial city of Paraty; the headquarters and community of the Landless Movement; Aparecida do Norte, the most famous center of devotion for the Brazilian Catholic population; and a samba school.
What expenses are covered during excursions?
Lodging, excursion transportation, and entrance fees, if applicable, will be covered during overnight excursions. Group transportation to and from the excursion site, as well as group travel for all group activities will be covered. Students will not be reimbursed for snacks, personal travel and personal activities during an academic excursion.
Can a friend or family member who is not on the program also travel with us?
No, unfortunately, for logistical and academic reasons non program participants are not able to join the program for excursions.
Are excursions optional?
Not necessarily. These excursions are linked to your academic program and, in some cases, content delivered through the excursion will be relevant to a student's studies and assessment. All students should plan to participate in all excursions. If a student misses an excursion or a planned departure for a trip, these arrangements and costs will not be made up for the student. It is each student's responsibility to be where they need to be in order to participate fully in each academic excursion.
When is orientation?
Students attend the full day mandatory pre-departure orientation at Dickinson the semester prior to studying abroad. CIEE also offers Online Pre-Departure Orientation which provides an opportunity to connect with others in the group, learn more about the program, and reflect on what they want to get out of the program.
A three-day mandatory orientation session is conducted at the beginning of the program (before the ILCP language immersion session) and introduces students to the country, culture, and academic program, as well as provides practical information about living in Brazil. Safety, public transportation, gender and race issues, and family relations are discussed. Ongoing support is provided on an individual and group basis throughout the program.
What are the program dates?
Dates for this program are often posted later than other programs; however, generally speaking the fall semester runs from early July to mid-December and spring semester runs early January to late June. Tentative dates can be found here.
Is there a group flight?
There is no group flight for this program; however, CIEE will provide you specific instructions on the date and time to arrive. Those students whose arrival coincides with the stated times will be met at the airport by CIEE Resident Staff.
What if my family wants to visit me?
If you have family or friends who are planning to visit you, please do not make travel plans until you arrive at the program and become familiar with your class schedule and program excursions. It is not acceptable to skip class for personal travel.
When will I have time to travel?
CIEE will provide students with an academic calendar along with tentative excursion dates. Please do not book any personal travel until you receive this information.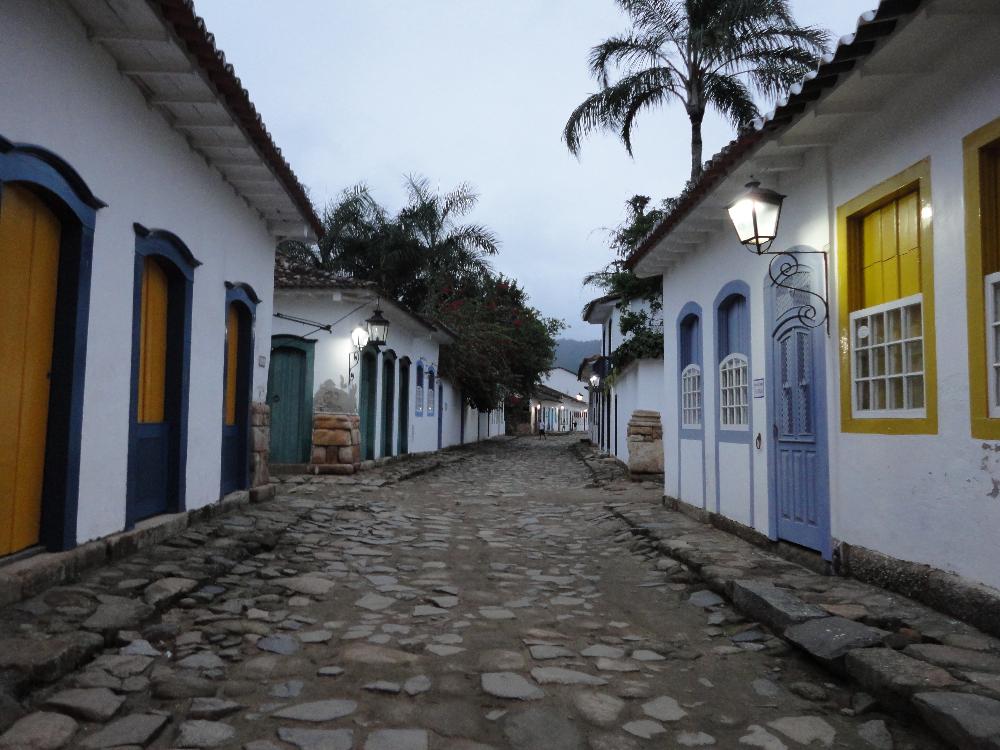 Can I arrive early or stay after the program ends?
Students may arrive early or stay late if they wish to travel on their own when classes are not in session. Please note that if you choose to arrive early or stay late, you will not be able to stay in your program housing. You should also consider your visa validity when you make the decision of whether or not you may arrive early or stay late. No student may arrive late for the start of the program.
How much does the program cost?
Click here for the program budget sheet. It can be found at the top of the page to the left of the Apply Now button.
What is included in the program fee?
The fee includes tuition, room, board, and academic excursions. Board includes two meals per day provided by the homestay family. You will be responsible for one meal per day (lunch or dinner, depending on the class schedule). Dickinson places a credit on your Dickinson student account to help with the cost of these additional meals, essentially reducing the overall cost of the program. The credit is not issued as a stipend; students need to be prepared to bring enough money with them to São Paulo to cover these additional expenses. See the budget sheet (above) for more information.
Is my flight included?
The flight is not included but the cost is taken into consideration when your financial aid need is calculated for your semester abroad.
How much extra money do I need to bring?
This depends on you. We encourage students to not travel every weekend, but to really engage their host city in meaningful ways during their semester abroad. An estimate of personal expenses is included on the budget sheet, but it really depends on you and your spending habits.
Will I receive a stipend?
You will not receive a stipend on this program; however, you need to be prepared to bring spending money to buy one meal a day. See "What is included" for more details.
How will I access my money in Brazil?
The easiest way to access money is to withdraw it from a U.S. bank account at a local ATM/MAC machine in Brazil. You will need to check with your bank to make sure your card will be accepted in Brazil and ask about fees for withdrawals. CIEE will provide more detailed information in their program handbook.
How will I access medical care in Brazil?
Students are expected to maintain a personal or parental insurance plan while abroad. You will need to contact your insurance provider to understand the policy's limitations and process for reimbursements of medical bills. In addition to your personal plan, participants are covered by the iNext Platinum Plan which is designed as a supplemental or secondary plan only. The policy includes Emergency Medical Evacuation coverage and 24-hour Emergency Assistance Services. Please note that CIEE does not cover medical expenses on-site. Students pay for any medical costs incurred and then file a claim directly with the insurance company for reimbursement.
What if I become seriously ill?
You should contact the CIEE resident staff immediately if you become ill. In the event of a true emergency student should contact the emergency services, police or ambulance, in-country. Students should take care of routine medical needs before leaving the U.S.
During the semester, each student lives with a specially selected host family, giving participants the opportunity to practice and develop Portuguese skills in a casual setting. Students and families learn from one another and often forge lifelong friendships.

Dickinson also provides students with medical and travel security assistance through International SOS. Please visit our Health and Insurance Abroad page for more information.

Where will I live?
During orientation, students are housed together in a hotel. For the remainder of the semester, students are placed in Brazilian homestays. For academic- and calendar-year students, housing during the two-month (mid-December-early February) and one-month break (July) is not included in the program fee and is the responsibility of the student. Students may choose to return home during this time or travel.
When will I find out information about my homestay family?
You will receive an email with contact information from your host about a week before departure.
How far from classes will my homestay family be?
Host families are scattered across São Paulo and students should expect to commute between 15 – 60 minutes to classes. Homestays are generally with middle-class Brazilians; most are older divorced women (with or without children) who have room in their homes to share.
Will I eat every meal with my homestay family?
Your homestay family will provide two meals a day to you. One meal per day, usually lunch or dinner depending on your class schedule, is your responsibility (see Finances page for more information). Families can be flexible and adapt meals to a certain extent, however, you cannot expect them to rearrange their cooking to accommodate special diets or expect them to purchase special items. If you do not like a certain dish, it is appropriate to say so. You should receive healthy meals and portions. If this is not the case in your home, discuss it with the CIEE resident staff.
How will I do my laundry?
Laundry service is not provided in all the Brazilian homestays. Some homestays have some who comes once or twice per week to help with house chores. At some homestays the student will be responsible for their own laundry.
Can I have friends over?
You will need to ask your host family upon arrival about bringing friends over, until what time they can stay, and if they permit friends of the opposite sex coming over. This does not mean sleeping over, which is never permitted. Always ask your host's permission before bringing a friend over to eat dinner.
Will my homestay family have internet access?
Many, but not all, host families offer wireless internet at home and you are strongly encouraged to bring a wireless-enabled laptop. CIEE also provides internet access in their center two blocks from the university. In addition, you may use any of the numerous Internet cafés throughout the city.
Are internships available?
PUC students are eligible to participate in optional, non-credit internships through the PUC Central de Estagios (Center for Internships). Internships are taken in conjunction with a specific PUC course in which students are enrolled. Students can choose the number of hours and schedule that fit their academic schedule at PUC. Brazilian working laws do not allow international students to be paid for any type of internship.
Can I earn credit for an internship?
Students can earn a transcript notation on their Dickinson transcript through the Career Center; no academic credit will be awarded.
Can I conduct research while abroad?
Students can conduct research abroad under the guidance of a Dickinson advisor. The Student International Research Fund (SIRF) was established to help students with extra travel costs associated with independent research projects. Students are encouraged to present their research at the International Research Symposium when they return to campus.
What other opportunities can I pursue in Sao Paulo?
Through PUC's Núcleo de Trabalhos Comunitários, (Center for Community Work), and the Centro de Voluntariado de São Paulo, CIEE students may find a volunteer opportunity in São Paulo in the areas of education, health, or community building.
What is a visa?
A visa is a document, normally affixed within your passport, which allows you to enter the country and stay for the duration of your program. The requirements for the visa and visa process are controlled by the government of the country you are entering, are non-negotiable, and can change regularly. If you arrive without the proper visa, you will be sent home by immigration officers at your own expense.
Do I need a visa?
A student visa is required to participate in the program. If you are not a U.S. citizen, you should consult with the Brazilian embassy in your country of citizenship for the student visa requirements. Obtaining a student visa is the student's responsibility. CIEE will send you guidelines for obtaining a Temporary Exchange Visa or VITEM 1 Visa. You should begin working on the required materials as soon as you are accepted by CIEE, as the process can take a long time. You will be required to surrender your passport to the Brazilian consulate during the process; do not plan international travel prior to the program.
Please note: CIEE's instructions are not a substitute for consulting with the Brazilian consulate that has jurisdiction over your state of home residence as the visa process can vary considerably between consulates. Make sure you are familiar with the most up-to-date regulations by visiting their website frequently.
Also, you need to ensure that your passport is valid for 6 months after the program end date.
How do I get a visa?
Each Brazilian Consulate in the U.S. is permitted to have different requirements for obtaining a visa. It's extremely important that you understand the requirement of the consulate for your home jurisdiction. Some consulates will require you to appear in person; others will allow you to hire a visa processing service for an additional fee. You will also need to obtain an official police record; the type of record is different for each consular office.
Do I have to go the consulate/embassy?
Some consulates will require you to appear in person; others will allow you to hire a visa processing service for an additional fee.
How much does a visa cost?
The visa fee is approximately $200. If you use a visa processor there will be an additional administrative fee.
How long does it take to receive my visa?
It depends on the consulate; generally speaking, it will take several weeks to obtain a visa once you have collected all of the necessary documentation which can take up to eight weeks in particular if the consulate with jurisdiction over your state requires an FBI background check. This is why it's important to begin the process immediately upon acceptance to the program.
If I'm not a U.S. passport holder, are there any additional requirements?
Yes, you will need to do your own research on visa requirements for citizens of your home country to study in Brazil. Also, you will need to inform the Center for Global Study and Engagement, International Student and Scholar Services that you will be studying outside of the United States and discuss how you will remain in valid F-1 status during your studies abroad.
May I use a visa service to get a visa?
Yes, there may be visa services that can assist you in obtaining the student visa. You will need to research these providers and their fees and timetables.
Will Dickinson or CIEE help me with the visa?
In partnership with Dickinson, CIEE will provide you with some of the documents you will need to obtain a visa. You will need to provide the rest. Dickinson and CIEE staff can provide some guidance on the visa process; however, it is ultimately your responsibility to obtain a visa.
Global Ambassadors are returning study abroad students who serve as peer advisors for their program. Please feel free to contact them for a student perspective.

Stephanie Read
reads@dickinson.edu
I studied at the Pontifícia Universidade Católica de São Paulo (PUC-SP) through the CIEE Liberal Arts Program in Sao Paulo, Brazil. At the university, I studied contemporary Brazilian politics,Brazilian advertising market, and the Portuguese language both at the university and in the CIEE Sao Paulo office.During my time there, I also had an internship at PUC-SP where I translated the school's website to English and any other documents . It was a wonderful experience that allowed me to learn more about the Brazilian working environment. The CIEE Liberal Arts Program in São Paulo, Brazil made me feel supported and provided great opportunities not only in São Paulo, but all over Brazil that demonstrated the complexity of the Brazilian culture and people.



For more information please contact:
Advisors (Please call for an appointment)
Center for Global Study and Engagement
Dickinson College
717-245-1341
global@dickinson.edu
Prof. Carolina Castelllanos
Department of Spanish and Portuguese
Dickinson College
P.O. Box 1773
Carlisle, PA 17013
717-245-1834
castellc@dickinson.edu