This page is the brochure for your selected program. You can view the provided information for this program on this page and click on the available buttons for additional options.
Akita International University, Japan
Akita, Japan
(Outgoing Program)
Dates / Deadlines: - unrelated header
Dates / Deadlines:
Tabular data for Dates / Deadlines:

| Term | Year | App Deadline | Decision Date | Start Date | End Date |
| --- | --- | --- | --- | --- | --- |
| Spring | 2019 | 09/21/2018 | 10/31/2018 | TBA | TBA |
Fact Sheet: - unrelated header
Fact Sheet:
#i18n(14)# parameter/value output
Language of Instruction:
English, Japanese

Glossary entry for program parameter 10006

Class Eligibility:
2-Sophomore, 3-Junior, 4-Senior (fall only)
Minimum GPA:
3.0

Glossary entry for program parameter 10000

Housing Options:
Dorms
Maximum Credits Earned (per semester):
5.0
Academic Area of Study:
East Asian Studies, Economics, Environmental Science, Environmental Studies, History, International Business and Management, International Studies, Japanese, Political Science

Glossary entry for program parameter 10009

Foreign Laguage Prerequisite:
2 semesters (college) of instructional language
Program Description:
Program Description:



Akita International University
Akita International University is a small liberal arts institution whose goal is to produce future leaders who can effectively conduct business and lead international organizations in the 21st Century. The University offers degrees in Global Business, Global Studies, Japan Studies, Japanese Language and Liberal Arts. Students enjoy small class sizes with a mix of Japanese and international students with content classes taught in English.

For more information, please visit the AIU website.

Note: You must apply and be accepted through Dickinson before finishing and submitting a partner program application. Partner program providers make all final admissions decisions.

Akita, Japan
Akita (City) is located in the Tohoku region of Japan on the Sea of Japan, approximately 280 miles north of Tokyo. Akita-shi is a city where traditional and contemporary Japan coexists. Although the local industry i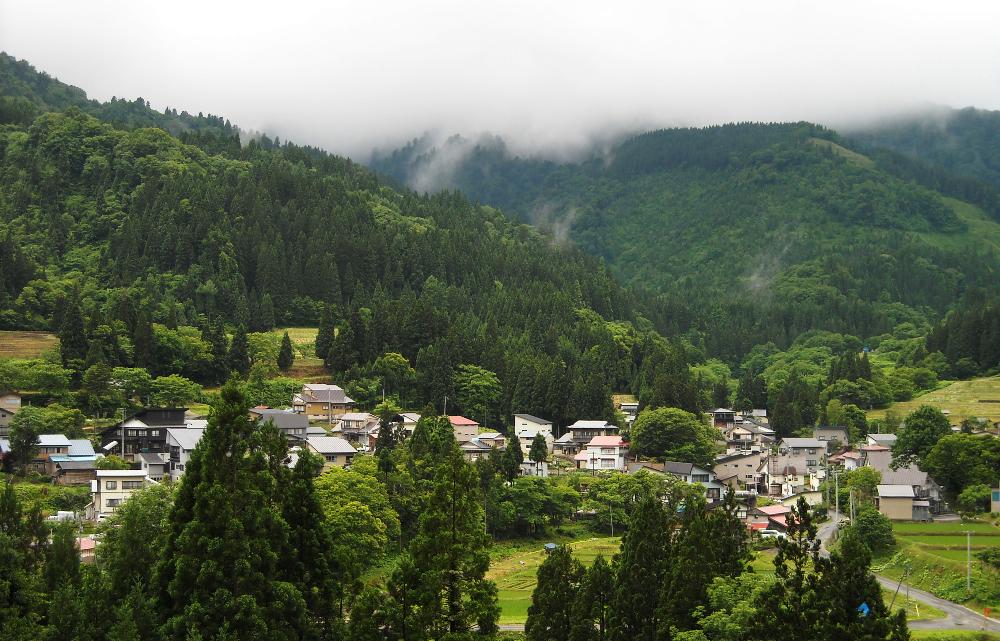 ncludes rice-farming and mining, there is a rapidly developing technology and tourism industry. Akita-shi is also known for its many outdoor activities including hiking, skiing/snowboarding, canoeing and cycling. Although a haven for local culture and outdoor enthusiasts, Akita is just four hours from Tokyo by Shinkansen and a short flight from Hokkaido's vibrant capital, Sapporo.
Academics
Dickinson students studying at Akita choose four classes. Students must take one credit of Japanese while at AIU and you are encouraged to take 2 credits of Japanese language. This means that students must take one core class (6 credits at AIU) and must take two additional courses (3 or more credits at AIU). This is essential for making the most of your time in Japan. You may choose to take skills courses or other non-Japanese language course instead of the two skills courses, but these must be 3-credit courses. In addition to these Japanese language classes, you should take two other classes that relate to your interests. Please check with your advisor about courses you wish to take to make sure that credits will transfer when you return. It is possible to take other courses, but a maximum total of only 4.5 credits will transfer back to Dickinson without an overload request.

Academic year students will also enroll in an additional language course over the winter. Spring semester students please note: due to the difference in the Japanese academic calendar, spring classes begin in April and end in late July. The Winter Course, while a class, does not count for credit and is only available to strengthen your language. Year-long students are strongly encouraged to take this winter course.


| | |
| --- | --- |
| Akita Credits | Dickinson Credits |
| 6 | 1.5 |
| 3 | 1 |
| 2 | 0.5 |
| 1 | 0.0 |

STUDENTS MUST TAKE AT LEAST ONE "6-CREDIT" COURSE, TWO "3-CREDIT" COURSE AND ONE OR TWO "1 or 2 CREDIT" COURSE(S) PER SEMESTER.

Eligibility
This Partner program requires students to have:
Two semesters of college-level Japanese
3.0 GPA
Open to all majors.
All students must have a declared major at the time of application.

As a part of the review process students' conduct records and account status are also reviewed. Students and their parents should note that the review process takes all elements of the student's academic record into consideration and that even if a student has the required minimum GPA and language prerequisites, he or she may not be admitted.

Students who have questions about the review process or their particular candidacy for a program should come into the Center for Global Study and Engagement for advising.

Center staff will not discuss students' applications with parents, friends or any other party without the student's consent and presence in the conversation.

What areas of study are available?
Students on the Akita program can take a variety of courses applicable to majors in East Asian Studies, Economics, Environmental Science & Studies, History, International Business and Management, International Studies, Japanese, and Political Science.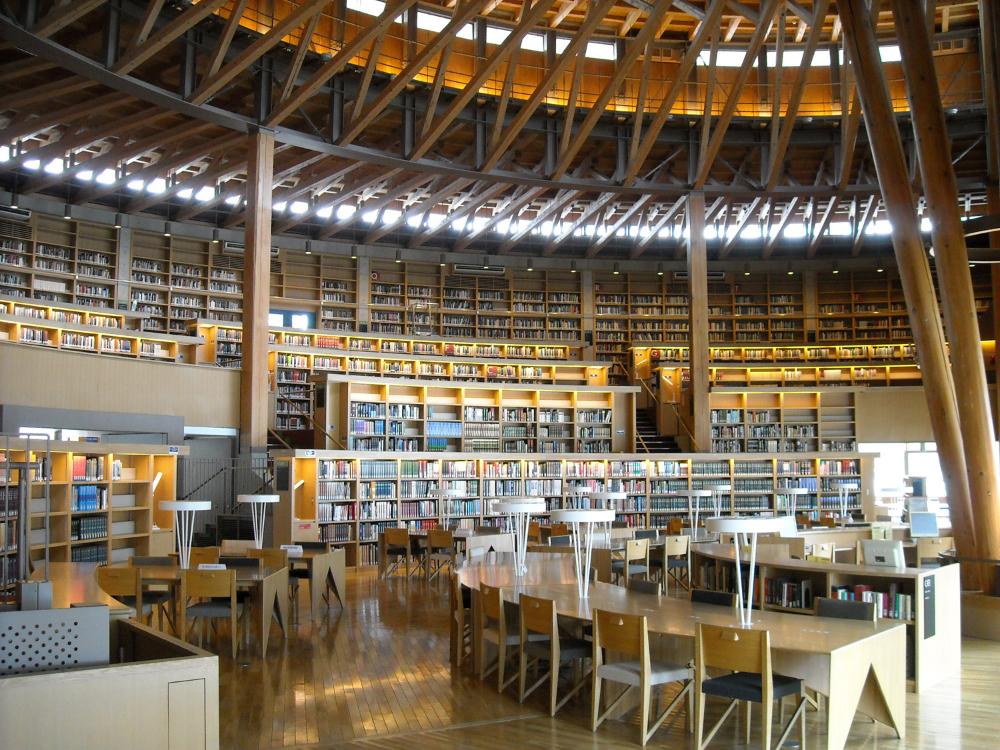 What is the language of instruction?
Aside from Japanese language courses, classes are taught in English by Akita International University faculty.
How many credits will I earn?
Semester students earn up to 4.5 credits per semester.
Will the courses count towards my major?
Many courses taken in Akita can count towards your major. You should check with your academic advisor on campus prior to course selection.

Generally speaking, courses must have an equivalent at Dickinson. Exceptions include classes that focus on the culture and/or history of the country in which the student is studying. Transfer credit will not be awarded for coursework that duplicates what a student has already completed at Dickinson.
Will they count in my GPA?
Course will not count in your Dickinson GPA but will appear on your Dickinson transcript.
How will I be placed into a language course?
We expect students who have taken Japanese 212 to place into Japanese 300. To be placed in a class appropriate to your level, we recommend reviewing Genki II before you go to Japan. Anything below Japanese 300 will be a review. For some students, a review of Genki II may be necessary. Japanese 206 will review Genki II with enough new material to count as general credit. We are, however, unable to give credit for Japanese 205 or below. If you place in 100 or 205, you will be given 1 general credit for the two skills courses and no credit for the core course.

What excursions are available?
AIU sponsors academic excursions throughout the year and Dickinson students are encouraged to participate in these excursions. Students will receive a $1000 per semester cultural credit on their Dickinson student account to use towards programs sponsored by AIU or to plan their own independent travel. Examples of such excursions include a visit to Kakunodate Town; a samurai village, Lake Tazawa; Japan's deepest lake, a night out to see a traditional Kabuki performance, and many more exciting experiences.

Is there an orientation?
Yes, in addition to the mandatory pre-departure orientation at Dickinson campus, there will be an orientation when you arrive at AIU. The orientation will be the week prior to the beginning of the start of the term.
What are the program dates?
The Japanese academic calendar is very different from the American education calendar, specifically the spring semester, which begins in early April and ends at the end of July. Students need to plan accordingly. Students that study for the academic year at AIU may choose to take winter term courses or return home between terms. The tentative dates for the fall, spring, and academic year sessions can be found here.
Is there a group flight?
No, students are responsible for arranging their own travel to Japan.
What if my family wants to visit me?
If you have family or friends who are planning to visit you, please do not make travel plans until you arrive at the program and become familiar with your class schedule. It is not acceptable to skip class for personal travel.
When will I have time to travel?
Aside from university excursions, students may travel on their own during breaks when classes are not in session. It is not acceptable to skip class for personal travel.
Can I arrive early or stay after the program ends?
Students may arrive early or stay late if they wish to travel on their own when classes are not in session. Please note that if you choose to arrive early or stay late, you will not be able to stay in your program housing. You should also consider your visa validity when you make the decision of whether or not you may arrive early or stay late. No student may arrive late for the start of the program.

How much does the program cost?
Students pay Dickinson comprehensive fees to attend this program. The cost includes all tuition, room, board, and local travel. However, airfare and visas are not included in this cost. See budget sheets.
What is included in the program fee?
The fee covers tuition, room and board, scheduled program activities, admission to university events, excursions, additional cultural activities, computer and internet access at Akita International University, Japan National Health Insurance, emergency insurance, and pre-departure and on-site orientation.
How much extra money do I need to bring?
This depends on you. We encourage students to not travel every weekend, but to really engage their host city in meaningful ways during their semester abroad. An estimate of personal expenses is included on the budget sheet, but it really depends on you and your spending habits.Keep in mind, Japan's living expenses tend to be higher than in America. Transportation will be more expensive than the US counterpart.
How will I access my money while in Japan?
You will have easy access to money with a cash card from the Japanese bank where you may open an account. Your parents will also be able to send funds directly into your account by wire transfer. Banks are not open for transactions on weekends, holidays, or in the evenings. There are very limited possibilities in which you may use an ATM card to access a U.S. bank account. However, past participants have noted that some convenience stores have ATMs, in which your bankcard may work. You may also withdraw money at the post office or at a Citibank, where most foreign cards will be accepted. AIU will create an account with Akita bank for you after your national pension plan has been processed. After you will be able to deposit and with draw cash at your convenience.
Will I receive a stipend?
No, you will not receive a stipend on the Akita program. Program credits will be applied to your Dickinson student account and students need to prepare to take this money with them for expenses.

How do I access health care in Japan?
You will be enrolled in the Japanese National Health Care Insurance system that will cover you for routine medical care. You will have to pay the required fee for the Japanese National Health Care system. Usually, you can see a doctor on a walk-in basis without making an appointment. Visits to the dentist require an appointment. Most doctors are general practitioners, as are most dentists. Since there are no private practices, any visit to the doctor will mean a visit to the hospital. If you need to use your U.S. primary health insurance policy in addition to the Japanese coverage, you should be prepared to pay cash and get receipts to present to your U.S. insurer for reimbursement.

Dickinson also provides students with medical and travel security assistance through International SOS. See health and insurance abroad for more information.

Where will I live?
Students studying at Akita will live in an on-campus dormitory (Komachi Hall), Global Village, University village, and Sakura village apartments with Japanese and other international students.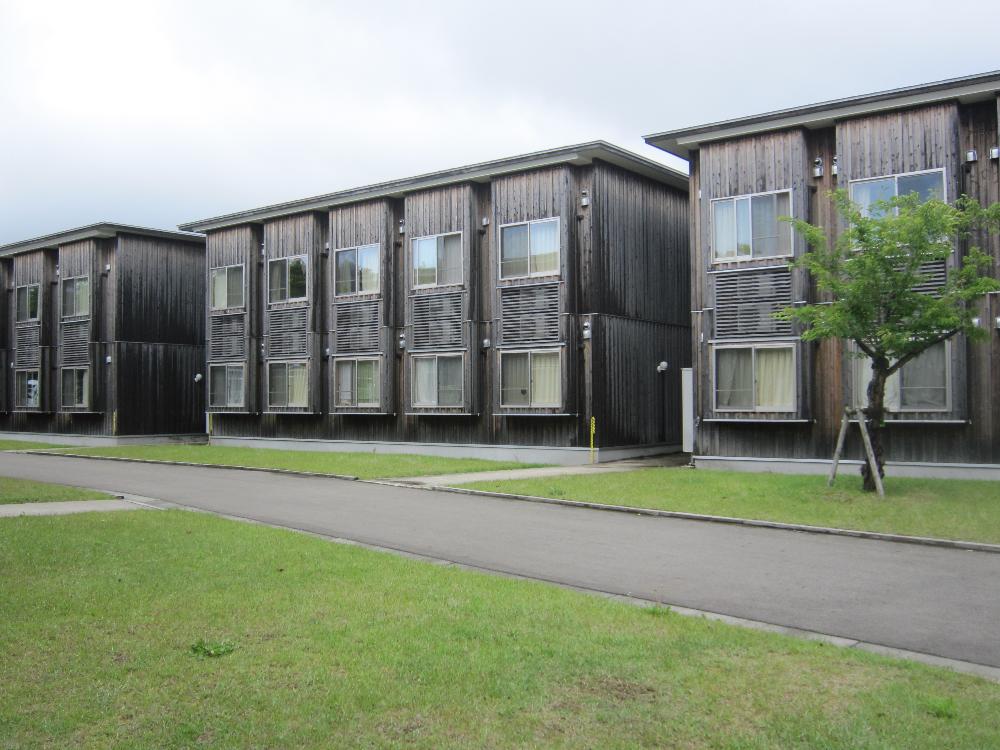 Are internships available?
Internship are not available on this program.
Can I conduct research while abroad?
Students may be able to conduct research abroad under the guidance of a Dickinson advisor. The Student International Research Fund (SIRF) was established to help students with extra travel costs associated with independent research projects. Students are encouraged to present their research at the International Research Symposium when they return to campus.

What is a visa?
A visa is a document, normally affixed within your passport, which allows you to enter the country and stay for the duration of your program. The requirements for the visa and visa process are controlled by the government of the country you are entering, are non-negotiable, and can change regularly. If you arrive without the proper visa, you will be sent home by immigration officers at your own expense.
Do I need a visa?
A student visa is required to participate in the Akita program. If you do not hold a U.S. passport, you should consult with the Japanese embassy in your country of citizenship for the student visa requirements. Obtaining a student visa is the student's responsibility. We will review the guidelines for obtaining a student visa at the Pre-departure Orientation.
How do I get a visa?
You will need to make an appointment at the Japanese consulate in order to submit previously-gathered documents that are required for the visa. Please consult the Visa Guidelines for your country of study.
Do I have to go to the consulate/embassy?
There are two options: 1- you can make a visa appointment at the Japanese consulate in New York City or the Japanese consulate that presides over your home state jurisdiction and submit your student visa application. Or 2- you can mail your documents to the Japanese consulate in New York City or the Japanese consulate that presides over your home state jurisdiction for application submission.
How much does a visa cost?
Currently, there is no visa fee for study visas; however this is subject to change. Be sure to check the consulate's website for any fee change before you submit your visa paperwork.
How long does it take to receive my visa?
At the New York consulate, it can take at least a week to obtain a student visa. Students should apply for their visa as soon as they receive the Certificate of Eligibility from AIU.
If I'm not a U.S. passport holder, are there any additional requirements?
Yes, you will need to do your own research on visa requirements for citizens of your home country to study in Japan. The CGSE may be able to help you with the required documents. Also, you will need to inform the International Student and Scholar staff that you will be studying outside of the United States and discuss how you will remain in valid F-1 status during your studies abroad.
May I use a visa service to get a visa?
Yes, there may be visa services that can assist you in obtaining the student visa. You will need to research these providers and their fees and timetables.

Global Ambassadors
Global Ambassadors are returning study abroad students who serve as peer advisors for their program.