This page is the brochure for your selected program. You can view the provided information for this program on this page and click on the available buttons for additional options.
Art History in Florence, Italy
Florence, Italy
(Outgoing Program)
Program Terms:
Program Terms:
Academic Year,
Fall,
Spring

Homepage:
Click to visit
Program Sponsor:
Syracuse University Abroad
Restrictions:
Dickinson applicants only
Budget Sheets
Academic Year,
Fall,
Spring

Dates / Deadlines: - unrelated header
Dates / Deadlines:
Tabular data for Dates / Deadlines:

| Term | Year | App Deadline | Decision Date | Start Date | End Date |
| --- | --- | --- | --- | --- | --- |
| Spring | 2019 | 09/21/2018 | 10/31/2018 | TBA | TBA |
Fact Sheet: - unrelated header
Fact Sheet:
Program Description:
Program Description:



This program is open to Art History majors and minors ONLY with a 3.0 minimum GPA in ARTH courses.
Highly qualified Art History minors may be considered based on the following criteria: 1) minimum 3.0 GPA in art history courses; 2) completion of at least two courses in art history, one of which must be ARTH 101 or 102 3) approval of the art history minor advisor.
Studio Art majors should apply to the Temple Rome program; Studio Art minors may be considered for the Temple program (se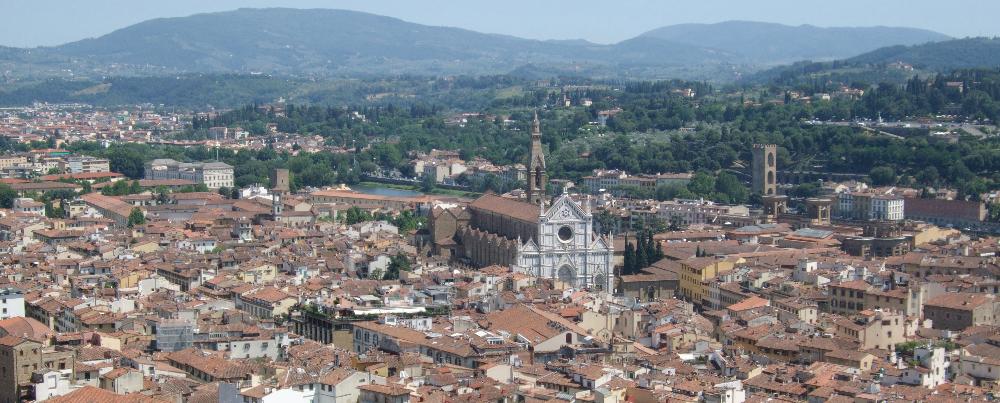 e program for more information).
This program has been approved by the Dickinson faculty as a Dickinson Partner Program. It is operated by Syracuse University. Students apply to Dickinson for approval; Dickinson forwards application materials to Syracuse if the student is approved. Students pay Dickinson comprehensive fees to participate on this program and all financial aid transfers. Students may be eligible for additional scholarships from the Syracuse-Florence program.

For more information, please visit the SU Florence website.

Note: You must apply and be accepted through Dickinson before finishing and submitting a partner program application. Partner program providers make all final admissions decisions.
Syracuse University: Art and Art History - Florence, Italy
The SU Florence Center's campus offers academic programs in Architecture, Art History/Fine Arts, Italian Language, and Studio Arts. It is located on historic Piazza Savonarola and contains classrooms and lounges, a renowned library (the largest English-language collection in the city), a garden, a caffe bar, and computer cluster with Internet capability. Syracuse studio art and architecture studios are located nearby at Piazzale Donatello.
Florence, Italy
Florence, the capital city of Tuscany on Italy's eastern coast, is considered by many to be the birthplace of the Renaissance. This city where modern culture and history meet is home to numerous galleries, museums, and examples of Renaissance art and architecture that can be found nowhere else in the world.
Academics
Syracuse University in Florence offers more courses in Italian art history than any other university in the world. Topics range from Ancient to Modern, from painting and sculpture to architecture and urbanism. Courses are held both in the classroom and on-site in Florence. Class-related field studies include visits to Sicily, Rome, Venice, Umbria, Pompeii as well as lesser-known cities and regions in Italy. The city of Florence becomes one's classroom and the number of resources available to students is unparalleled. Most if not all courses have class trips throughout Italy.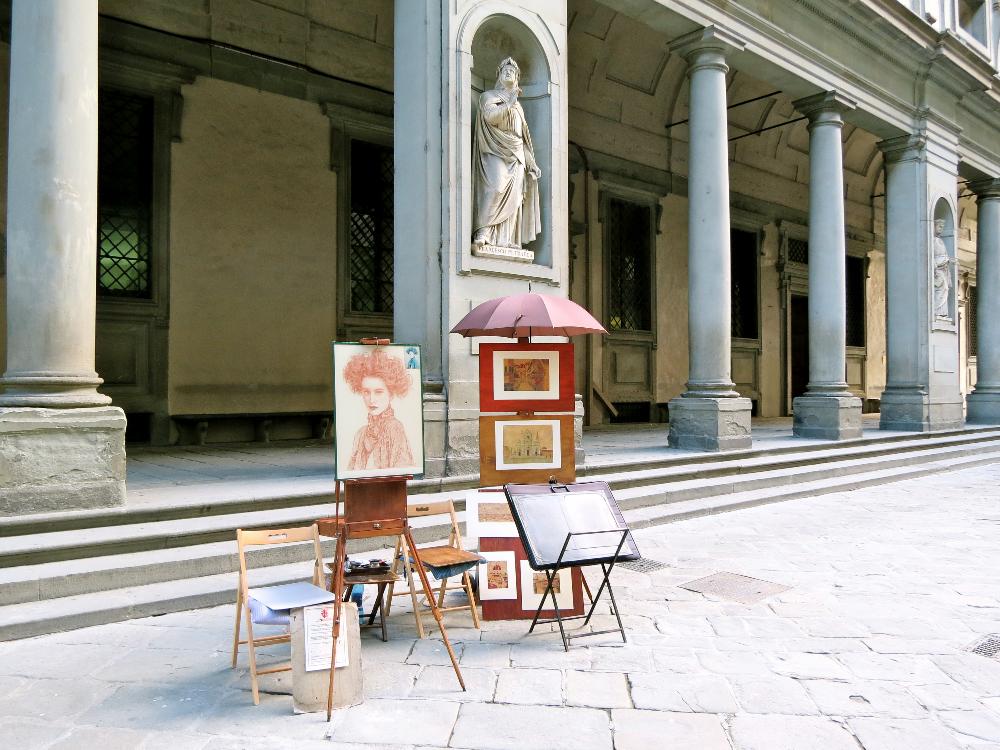 Eligibility
This Partner program is open to Art History majors ONLY. It requires students to have:
A declared Art History major
3.0 minimum GPA in ARTH courses
Art History minors may be considered based on the following criteria: 1) minimum 3.0 GPA in ARTH courses; 2) completion of at least two courses in art history, one of which must be ARTH 101 or 102; 3) approval of the Art History minor advisor

Studio Art majors should apply to the Temple Rome program; Studio Art minors may be considered for the Temple Rome program as well (see program for more information).
As a part of the review process students' conduct records and account status are also reviewed. Students and their parents should note that the review process takes all elements of the student's academic record into consideration and that even if a student has the required minimum GPA and language prerequisites, he or she may not be admitted.
Students who have questions about the review process or their particular candidacy for a program should come into the Center for Global Study and Engagement for advising.
Center staff will not discuss students' applications with parents, friends or any other party without the student's consent and presence in the conversation.

What areas of study are available?
The Syracuse in Florence (SUF) program is open only to students of Art History. Sample courses in Art History include Italian Arts from Antiquity to Michelangelo; Etruscans & Romans: Ancient Art & Society in Italy; Renaissance Architecture in Italy; The Black Death and Medieval Art; Italian Urbanism; and The Mediterranean City: Architecture, Ritual, and Power. Over 100 courses are available each semester.
What is the language of instruction?
Classes are taught in English. Students are required to take courses in Italian at the appropriate level; students with sufficient Italian language skills may pursue direct enrollment opportunities at the University of Florence.
How many credits will I earn?
Students enroll in 5 classes (15 credit hours), which is the equivalent of 4 credits (a regular semester load) at Dickinson.
Will the courses count towards my major?
Many courses taken on the SUF program can count towards your major. You should check with your academic advisor on campus prior to course selection.
Generally speaking, courses must have an equivalent at Dickinson. Exceptions include classes that focus on the culture and/or history of the country in which the student is studying. Transfer credit will not be awarded for coursework that duplicates what a student has already completed at Dickinson.
Will they count in my GPA?
Courses are recorded on the transcript with course titles and letter grades earned. Course grades equivalent to a Dickinson "C" or better will receive credit, but will not count toward the Dickinson GPA. No credit is earned for a grade of C- or below.

What excursions are available?
Students travel to diverse locations throughout Italy. During both the fall and spring semesters, students participate in a variety of field trips to locations such as Sicily, Venice, Rome, Umbira, and other Italian regions and cities, which will bolster in-class experiences. Site visits in and around Florence will also supplement coursework.
What expenses are covered during excursions?
Students' lodging costs and transportation will be covered during overnight excursions.
When will I find out where and when we're travelling?
Specific dates for excursions will be announced at the beginning of the semester. Local site visits in and around Florence will be organized and announced during the semester.
Can a friend or family member who is not on the program also travel with us?
No, unfortunately, for logistical and academic reasons non program participants are not able to join the program for excursions.
Are excursions optional?
Not necessarily. These excursions are linked to your academic program and, in some cases, content delivered through the excursion will be relevant to a student's studies and assessment. If a student misses an excursion or a planned departure for a trip, these arrangements and costs will not be made up for the student. It is each student's responsibility to be where they need to be in order to participate fully in each academic excursion.

When is orientation?
In addition to the full day mandatory pre-departure orientation you'll have at Dickinson, there is an orientation when students arrive in Florence.
What are the program dates?
Tentative dates for the fall and spring sessions can be found here.
Is there a group flight?
Dickinson does not organize a group flight but SUF does offer group flight options. Dickinson students may take the group flight(s) or travel independently.Students are responsible for arranging their own travel to Florence. Arrival and departure instructions are provided by SUF.
What if my family wants to visit me?
If you have family or friends who are planning to visit you, please do not make travel plans until you arrive at the program and become familiar with your class schedule and program excursions. It is not acceptable to skip class for personal travel.
When will I have time to travel?
Aside from university excursions, students may travel on their own during breaks when classes are not in session--for example, during fall or spring break. Again, it is not acceptable to skip class for personal travel.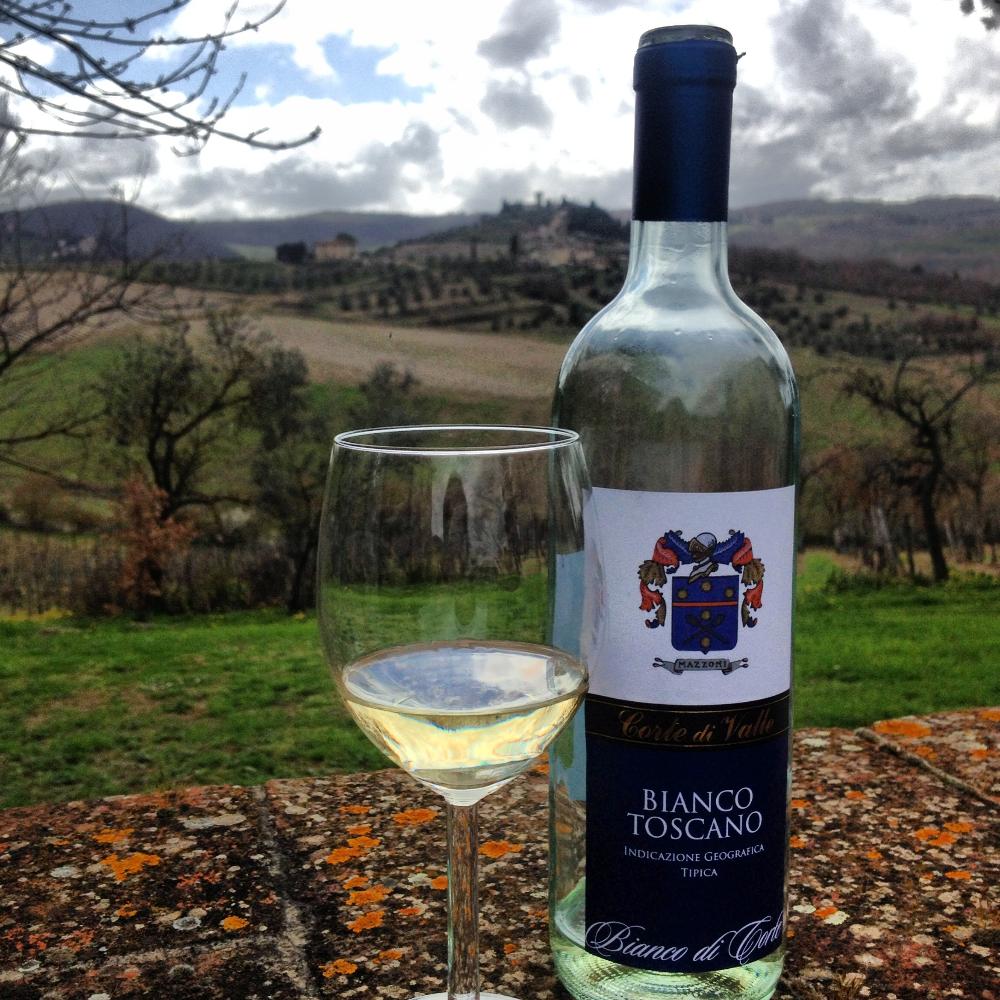 Can I arrive early or stay after the program ends?
Students may arrive early or stay late if they wish to travel on their own when classes are not in session. Please note that if you choose to arrive early or stay late, you will not be able to stay in your program housing. You should also consider your visa validity when you make the decision of whether or not you may arrive early or stay late. No student may arrive late for the start of the program.

How much does the program cost?
Students pay Dickinson comprehensive fees to attend this program. The cost includes tuition, room, and board. Airfare is not included in this cost, although airfare is calculated into your financial aid estimate. Please see the budget sheet for more information. Please note that a number of the SUF courses charge additional course fees to cover the costs of site visits and materials. Dickinson provides a $450 credit towards these fees which will be credited to your Dickinson student account; any remaining fees are the responsibility of the student. These fees will be billed by Syracuse directly to the students after course selection.
What is included in the program fee?
The fee covers tuition, room, board (12 meals per week with your host family), board allowance of $1300 for additional meals, $450 course fee credit, emergency medical insurance, pre-departure and on-site orientation, and the orientation handbook. These allowances will be deducted from the Dickinson comprehensive fee when Student Accounts posts the student's bill. It will not be paid as a stipend.
Are scholarships available for this program?
Dickinson scholarships and aid applies to all Dickinson and Dickinson partner programs; Dickinson does not offer additional scholarships for study abroad. Students may be eligible for additional scholarships and aid from Syracuse. Note: Students do not need to complete the financial aid transfer form for financial aid to apply.
Will I receive a stipend?
No, you will not receive a stipend. The $1300 board allowance and $450 course fee credit will be deducted from the Dickinson comprehensive fee when Student Accounts posts the student's bill.
How much extra money do I need to bring?
This depends on you. We encourage students to not travel every weekend, but to really engage their host city in meaningful ways during their semester abroad. An estimate of personal expenses is included on the budget sheet, but it really depends on you and your spending habits. However, you do need to make sure that you will have access to the $1300 board allowance while in Italy to purchase meals not taken with the host family.
How will I access my money while in Italy?
ATMs connected to international networks such as Cirrus and Plus allow you to retrieve cash in the local currency directly from your bank account in the United States. Inquire at your bank to be sure that your ATM card will allow cash withdrawals abroad. ATMs overseas will accept only cards that access checking accounts in your name.

How do I access health care in Florence?
SUF employs an English-speaking doctor who visits the campus twice a week. The visit is a service provided by the university and is, therefore, free of charge. If you need a specialized physician SUF maintains a list of English-speaking specialists. Students are responsible for payment for doctor's visits; typically this means paying for the service and submitting receipts for reimbursement to your U.S. insurance policy.
What if I become seriously ill?
Italian doctors are well qualified and will be able to provide aid, even if a translator is not available. In emergency cases, you will always be treated in public Italian hospitals, regardless of health coverage. Do not hesitate to go to a hospital if needed!
Dickinson also provides students with medical and travel security assistance through International SOS. For more information about health and insurance abroad, please click here.

Where will I live?
Students live with carefully selected host families in Florence. The SUF housing office realizes that your host family will greatly influence your view of Italian life, people and culture. Therefore, using the information from your housing application, the housing office chooses a family that is compatible with your needs.
Where are homestay families located?
Many, but not all, host families are within walking distance to the city center, but there are easily accessible public buses that run through the entire city.
What if I don't speak Italian?
SUF tries to place students who have not yet studied Italian in families that speak some English.
Will I eat every meal with my homestay family?
Included in board are twelve meals per week, to be taken with the host family (breakfast and dinner Monday-Friday and breakfast on Saturday and Sunday). When not dining at your homestay, students explore the cafes and restaurants of Florence. Students need to be prepared for this additional expense.
How will I do my laundry?
Your hosts will wash your clothes for you however you may be asked to hang them out to dry (dryers are not used in Italy due to the cost). Use of the washing machine is granted once a week; however you should discuss specific arrangements with your host. Washing machines are much smaller in Italy and therefore loads are much smaller.
Should I bring a gift to my homestay family?
It is always a nice gesture to bring your new host family a token from your hometown or region and as an initial 'thank you' for having you in their home. You could also bring them something from Dickinson.
What if I don't like my homestay family?
If there is an issue with an aspect of your housing arrangement, it is always best to try to resolve this first with the family. Many times simply addressing an issue with the family is the best way to create a positive change. You are encouraged to talk to the housing coordinator if there is an on-going problem and he/she will be happy to talk to the family or mediate a conversation.

Are internships available?
Yes, a wide variety of internships are available, which Dickinson students are encouraged to pursue. Students may research internships with organizations with which SUF has worked in the past on the SUF Internship page.
Can I earn a credit for an internship?
Internships are offered for academic credit and students earn a grade for their internship.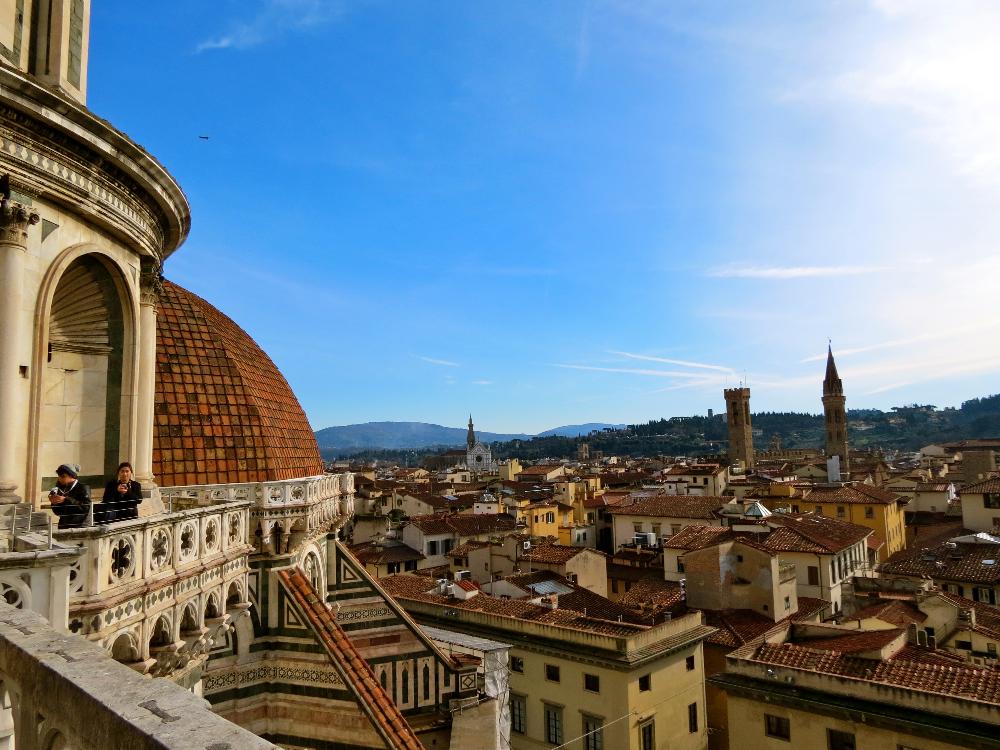 Can I conduct research while abroad?
Students may be able to conduct research abroad under the guidance of a Dickinson advisor. The Student International Research Fund (SIRF) was established to help students with extra travel costs associated with independent research projects. Students are encouraged to present their research at the International Research Symposium when they return to campus.

What is a visa?
A visa is a document, normally affixed within your passport, which allows you to enter the country and stay for the duration of your program. The requirements for the visa and visa process are controlled by the government of the country you are entering, are non-negotiable, and can change regularly. If you arrive without the proper visa, you will be sent home by immigration officers at your own expense.
Do I need a visa?
A student visa is required to participate on this program. You also need to ensure that your passport is valid for 6 months after the program. SUF has produced visa guidelines for participants; you may choose to have Syracuse University submit your visa application to the Italian Consulate or apply on your own. Obtaining a student visa is the student's responsibility. We will review the guidelines for obtaining a student visa for Italy at Dickinson's Pre-departure Orientation.
If you do not hold a US passport, you should consult the Italian embassy in your country of citizenship for the student visa requirements.
How do I get a visa?
You will need to submit all the necessary visa paperwork to Syracuse University by the deadline or make an appointment at the Italian consulate in order to submit previously-gathered documents that are required for the visa. Please consult the visa guidelines provided by SUF.
Do I have to go to the consulate/embassy?
If you are applying for your visa independently, you will need to make a visa appointment at the Italian consulate in Philadelphia or the Italian consulate that presides over your home state jurisdiction in order to submit your student visa application.
How much does a visa cost?
Currently, there is no visa fee for an Italian study visa; however this is subject to change. Be sure to check the consulate's website for any fee change before you submit your visa paperwork.
How long does it take to receive my visa?
At the Philadelphia consulate, it can take over 4 weeks to obtain a student visa. You will need to relinquish your passport to the consulate in order to obtain your visa; do not make plans to travel internationally during this time.
If I'm not a U.S. passport holder, are there any additional requirements?
Yes, you will need to do your own research on visa requirements for citizens of your home country to study in the UK. The CGSE may be able to help you with the required documents. Also, you will need to inform International Student Services that you will be studying outside of the United States and discuss how you will remain in valid F-1 status during your studies abroad.
May I use a visa service to get a visa?
You may utilize the group visa process administered by Syracuse University. There may be other visa services that can assist you in obtaining the student visa. You will need to research these providers and their fees and timetables.

Global Ambassadors
Global Ambassadors are returning off-campus studies students who serve as peer advisors for their program. Please feel free to contact them for a student perspective. There are currently no Global Ambassadors for this program. Contact the CGSE for more information.



For more information, contact:
Advisors (Please call for an appointment):

Professor of Art History, Melinda Schlitt
Department of Art and Art History
schlitt@dickinson.edu
Center for Global Study and Engagement
Dickinson College
717-245-1341
global@dickinson.edu