This page is the brochure for your selected program. You can view the provided information for this program on this page and click on the available buttons for additional options.
Beijing, China
(Outgoing Program)
Featured:
Dates / Deadlines: - unrelated header
Dates / Deadlines:
There are currently no active application cycles for this program.
Fact Sheet: - unrelated header
Fact Sheet:
Program Description:
Program Description:
NOTE: FOR SPRING 2021 ONLY: This program will be available as a spring only option.

Overview
The China program offers students an opportunity to study Chinese language and culture at Peking University in Beijing, the nerve center of one of the world's fastest-growing and most transitional economies. Students may live on campus or with home-stay families. Those who choose to stay for the entire academic year can undertake internships during the spring semester with a host of private-sector and nongovernmental organizations in Beijing.

The Program Coordinator in Beijing oversees the co-curricular student experience. He facilitates housing options, some excursions, cultural activities, internship placements, orientation, emergency management and on-going student support services. It is through a long-standing partnership with Peking University that Dickinson is able to provide a unique academic experience for students. Dickinson hires a Peking University faculty member to teach a course to Dickinson students and a Dickinson faculty member takes students on an academic excursion each semester. Dickinson supports all aspects of the academic program, academic advising, admission to Peking University and the visa process.

Find more details below and in the Dickinson in China HANDBOOK


Beijing, China
As the capital of one of the world's fastest-growing and most transitional economics, Beijing is a fascinating location for study. A city of nearly 17.5 million people, Beijing is a vibrant metropolitan area that combines ancient tradition and history with the modern issues associated with any rapidly growing urban area.
With 2008 came Beijing's new found designation as an Olympic city. As China continues to rise on the world stage as an economic superpower, students on the program have the opportunity to witness history in the making. Living with a home stay family gives students a perfect opportunity to hone their language skills while gaining invaluable insight into Chinese culture and the country's future in this constantly evolving city.
Peking University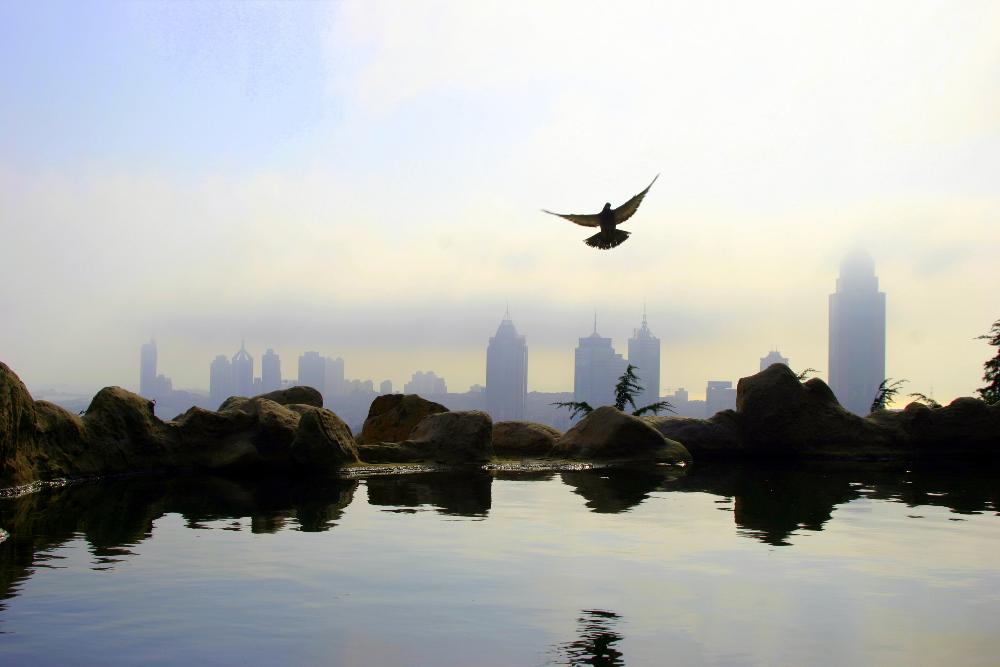 Peking University is a prestigious institution in China and boasts the most beautiful campus in the country. The university is comprised of nine colleges and schools, ranging from the College of Chemistry and Molecular Engineering to the School of International Studies. Of the 13,000 students who attend the university, approximately 1,000 are international students, and Americans represent a small minority. Thus, those who attend through Dickinson's program will find themselves studying side-by-side with the best students from China and students from all over the world.
Eligibility
The expectations to apply for this program are as follows:
2.8 GPA
Students must complete at least two years of college-level Chinese prior to studying in Beijing
All students must have a declared major at the time of application.
As a part of the review process students' conduct records and account status are also reviewed. Students and their parents should note that the review process takes all elements of the student's academic record into consideration and that even if a student has the expected GPA and language pre-requisites, he or she may not be admitted.
Students who have questions about the review process or their particular candidacy for a program should come into the Center for Global Study and Engagement for advising.

Center staff will not discuss students' applications with parents, friends or any other party without the student's consent and presence in the conversation.

Academics
Dickinson's Beijing program offers an intensive study of Chinese language, culture and society. The program is open to students who have completed at least two years of college-level Mandarin. Courses at Peking University are conducted entirely in Chinese and the majority of students' credits will come from language courses. During the fall semester, in tandem with three intensive language courses, students take a special culture course, which provides an overview of Chinese culture and society enhanced by experiential-learning opportunities at key sites around Beijing.
Students who remain for the spring semester and who have gained sufficient language proficiency may elect to take non-language courses at the university or participate in an internship while continuing their language studies.
Students who successfully complete the fall semester language and culture courses receive up to 4.5 Dickinson credits. An additional 4.5 credits can be earned through successful completion of the spring semester, including an internship and/or non-language coursework at Peking University.
How is instruction different?
It is very important that you show respect toward your teachers and behave in a diligent fashion in and out of the classroom. Each teacher will have his or her own style and standards. Some teachers may be more egalitarian in their approach to teacher-student relations. Generally speaking, however, hierarchy is the rule. The best way to establish a warm, productive relationship with the faculty at Beida is to attend class, prepare your homework, and be attentive right from the start. Be on time, and if you must miss class due to illness, let your professor know. You must attend at least ¾ of classes or you will fail. This attitude will be beneficial later on if you need help or some flexibility in your program.
What classes are available?
In the FALL SEMESTER, students normally take the following prescribed course load (you may only take a maximum of 4.5 course credits each semester):
three language courses at Peking University, as discussed in the Language Placement Exam section above, for three (3) course credits*
a Chinese culture course that is planned to include a weekly lecture and a field trip to a historical or cultural site in Beijing for one (1) course credit
an optional art or martial art class for one-half (0.5) course credit
In the SPRING SEMESTER, for academic year students, the following options are available:
continuation of Chinese language study (3 or 4 courses) for one (1) course credit each
an optional art or martial art class for one-half (0.5) course credit
an optional internship for one (1) course credit
regular university courses at Beida for one (1) course credit each, if your placement results place you out of the regular foreign students college
*Students should take language courses a level above the course last completed at Dickinson.

NOTE: For SPRING 2021 participants, students normally take the following prescribed course load (you may only take a maximum of 4.5 course credits each semester):
three language courses at Peking University, as discussed in the Language Placement Exam section above, for three (3) course credits*
a Chinese culture course that is planned to include a weekly lecture and a field trip to a historical or cultural site in Beijing for one (1) course credit

Please note the following:
Martial art courses with more than 20 contact hours may count for 0.5 credit or as a phys ed block.
INTERNSHIPS: Students that are well-prepared may elect to take an internship for a grade during the second semester. In conjunction with the internship experience, students must attend a series of lectures and complete assignments associated with the internship experience. Internships should be arranged in consultation with the on-campus coordinator, Professor Nan Ma. Please note that there is no guarantee that you will be able to obtain an internship.
Students that do not take an internship are encouraged to take an additional language course.
Students enrolled for the full academic year with adequate language skills (beyond Level ~30) may take regular university courses.
Before leaving Peking University, students will need to request a transcript from the international students office. Do not wait until the last minute to accomplish this. Like many things in China, this can be a bureaucratic process and forms, stamps and signatures may be required from multiple offices prior to receiving a copy of your transcript.
When will I register for classes?
Two (2) to three (3) of your classes will be determined by your language placement test score which will take place in the first week. Based on your language placement, you will be given a list of class electives to fill your remaining schedule openings. Registration for these will happen in the first week.
Will the courses count towards my major?
Some courses taken in China may count towards your major. Discussion with your academic advisor prior to departure on the program is highly recommended.
Will they count in my GPA?
The Chinese language courses and other regular courses taught by faculty at Peking University will appear with titles on the Dickinson transcript. To get Dickinson credit, your grade has to be the equivalent of a Dickinson "C" or higher (2.00 on a 4.00 scale). Those that receive a grade of "C" or better will receive a "T" on their transcript. The "T" will signify earned credit. However, the grade that is earned in the class will not appear on the Dickinson College Transcript. Grades earned for the culture course and the spring internship will be calculated in the Dickinson GPA.
What is a full course load and How will my courses transfer?
Each course earns one course credit (equal to four (4) semester hours).

For successful completion of course work, students abroad may transfer up to a maximum of 4.5 course credits for one semester (up to 9 course credits for the year) and may not take fewer than 4 course credits per semester. To take more than 4.5 credits per semester, a student must petition the Academic Program and Standards Committee. If a student registers for more than the maximum courses allowed without permission from the committee, the on-campus coordinator, their academic advisor at Dickinson, and the Center for Global Study and Engagement, the course credit will not transfer. Students will also be responsible for any additional fees for doing this.

Only liberal arts classes will qualify for transfer credit.

Generally speaking, courses must have an equivalent at Dickinson. Exceptions include classes that focus on the culture and/or history of the country in which the student is studying.

Transfer credit will not be awarded for coursework that duplicates what a student has already completed at Dickinson.

Before leaving Peking University, students will need to request a transcript from the international students office. Do not wait until the last minute to accomplish this. Like many things in China, this can be a bureaucratic process and forms, stamps and signatures may be required from multiple offices prior to receiving a copy of your transcript.
Is there a language requirement?
Yes, students must complete two years of college-level Chinese before studying abroad.

At Peking University, all courses will be taught in Mandarin Chinese. Before formal instruction begins, all students will take a diagnostic language placement examination. The levels system at Beida consists of approximate thirty-five levels for both written and spoken classes. Levels 1-9 are traditionally beginner, 10-19 intermediate, and those above, advanced.

Additionally, those testing below level 9 for written Chinese will be required to take a listening class in place of an elective. If you test above written Chinese level 9, you will have to select an elective course. Electives do not meet the first week of classes. Pay attention to announcements in the main building for the time and date of elective classes' selection. A list of available electives will also be posted in the main building. Common electives include Chinese characters, Listening Comprehension, Pronunciation, Grammar and Newspaper Reading. Show up early for this course selection.

Note: Year-long student are required to retake the language placement exam at the beginning of second semester so that their classes will adjust according to their progress made first semester.
Academic Excursions
Does this program include any group travel once I'm in country?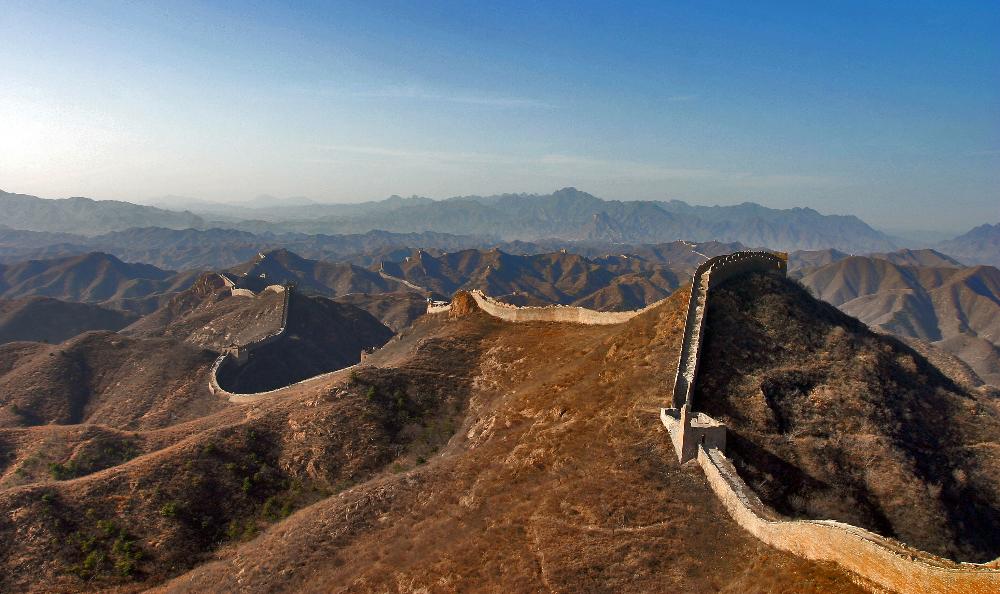 Yes, it does. In the fall, students on the Dickinson program embark upon field trips to historical and cultural sites in and around Beijing. These academic excursions, such as a climb atop the Great wall, a visit to a tea house and attendance at various traditional Chinese performances, help students to fully experience Chinese culture.
At the end of December, students, along with the program coordinator, take a week-long excursion to a different region of China. The destination of the excursion varies from year to year and is designed to complement the students' study of Chinese language and culture. In past years, the excursion has taken students on educational visits to Yunan Province, Hong Kong, Shanghai and Hainan Island in the South China Sea.
What expenses are covered during excursions?
Students' lodging costs will be covered during overnight excursions. Also, any meals that would not be otherwise covered by a standard meal stipend for all students on the program will be covered. Group transportation to and from the excursion site, as well as group travel for all group activities will be covered. Students will not be reimbursed for snacks, personal travel and personal activities during an academic excursion.
When will I find out where and when we're travelling?
Specific dates and locations for the multi-day excursions will be announced at the beginning of the semester or the semester preceding the excursion. Site visits in and around Beijing will be organized and announced by the program coordinator.
Can a friend or family member who is not on the program also travel with us?
No, unfortunately, for logistical and academic reasons non program participants are not able to join the program for excursions.
Are excursions optional?
Not necessarily. These excursions are linked to your academic program and, in some cases, content delivered through the excursion will be relevant to a student's studies and assessment. All students should plan to participate in all excursions. If a student misses an excursion or a planned departure for a trip, these arrangements and costs will not be made up for the student. It is each student's responsibility to be where they need to be in order to participate fully in each academic excursion.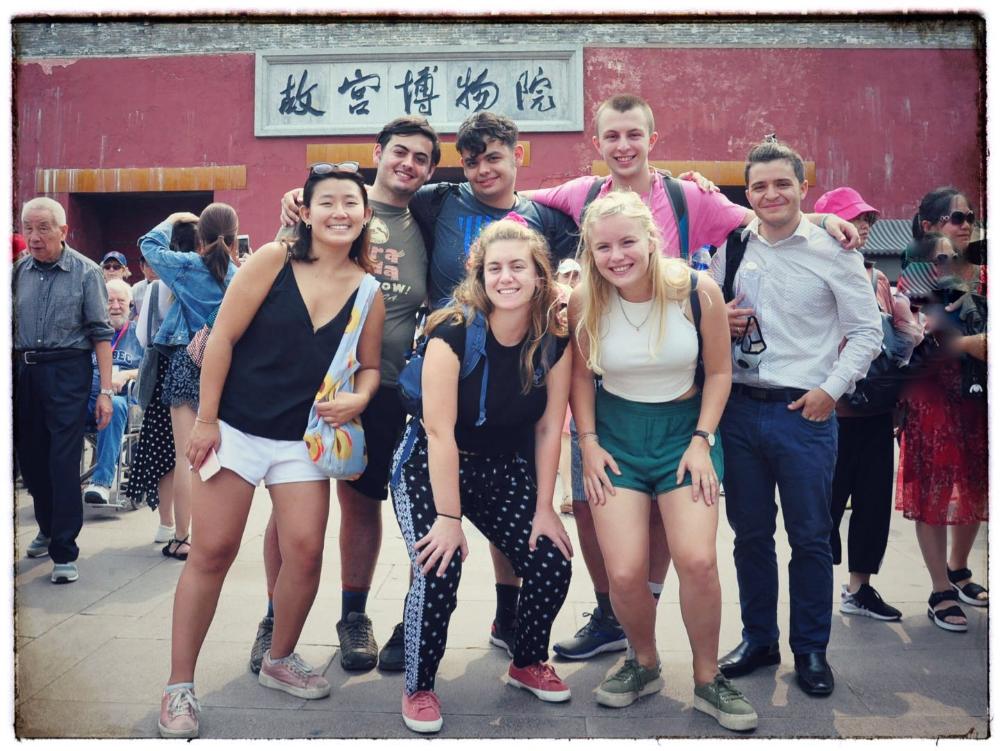 Dates and Flights
When is orientation?
In addition to the full day mandatory pre-departure orientation you'll have on campus the semester prior to your program. There will be an on-site orientation for this program that will be facilitated by the program coordinator. In Beijing, students' on-site orientation occurs the week before classes begin. During orientation, students stay in a hotel before moving into their housing option.
During the orientation you will meet and work with the on-site staff in Beijing. Orientation events include a tour of campus, an overview of Beijing's public transportation system, university registration meetings, and an overview of your health and safety while studying in Beijing.
Academic year students will also have to have a mandatory health physical during the orientation period and all students will take a Chinese language placement exam.
What are the program dates?
Students must arrive on the date specified in the academic calendar. You must communicate your arrival plans with the faculty coordinator, and the CGSE via the online application system. Students should arrive at Beijing's main international airport (PEK) on the day and time specified, within the window of acceptable in order to be met at the airport.

For Spring 2021, the tentative dates are: Feb. 22 - June 27, 2021 (Final dates TBD)
Is there a group flight?
Unless otherwise stated, the CGSE does not arrange group flights. Students are responsible for booking their own travel to/from China. Accepted students will be given a timeframe in which they should plan to arrive and depart. Students should not purchase their flights until instructed to do so by the CGSE and/or on-site staff. We encourage students to carefully review the change fees and cancellation policies before booking a flight.
The CGSE does not endorse any particular travel agent or booking website but does provide additional guidance about booking flights on the CGSE website.
What if my family wants to visit me?
If you have family or friends who are planning to visit you, please do not make travel plans until you arrive at the program and become familiar with your class schedule and program excursions. It is not acceptable to skip class for personal travel. Please note that Peking University has an attendance policy—any student absent from 20% of their class sessions will fail that course.
When will I have time to travel?
You will travel in and around Beijing as you work your way through the culture course in the fall semester. There will also be group academic excursions both at the end of the year (late December into early January) and at the end of the spring semester (late May). Many students also travel on their own during major Chinese holidays when classes are not in session.
Can I arrive early or stay after the program ends?
Students may not arrive early or stay late without the written approval of the on-site staff and faculty director, Professor Ma. Please note that if you choose to arrive early or stay late, you may not be able to stay with your homestay family, if you do stay at these Dickinson-arranged accommodations, you may be asked to pay additional fees in order to cover the expense. You should also consider your visa validity when you make the decision of whether or not you may arrive early or stay late. No student may arrive late for the start of the program.
Finances
How much does the program cost?
The program budget sheet can be found at the top of this page, under "Fall, Spring, Year (SH)" to the left of the Apply Now button.
What is included in the program fee?
The fee includes tuition, room, board, academic excursions and emergency insurance. Airfare and visa fees are not included. The budget sheet also lists additional fees students should anticipate.
Is my flight included?
The flight is not included but the cost is taken into consideration when your financial aid need is calculated for your semester abroad.
How much extra money do I need to bring?
This depends on you. We encourage students to not travel every weekend, but to really engage their host city in meaningful ways during their semester abroad. An estimate of personal expenses is included on the budget sheet, but it really depends on you and your spending habits.
Will I receive a stipend?
Yes, stipend will be distributed by on-site staff. This stipend is to be used for your meals.
How can I access my money in Beijing?
After you settle in, you can open a bank account. It has been recommended by past students that Bank of China is the most convenient, with a location just outside of the Peking University campus' southwest gate and ATMs are available in most cities throughout the country. There are forms and assistant available in English. Once your bank account is set up, you can receive money by wire transfer. If you decide to do this, it is recommended that you set up the account in U.S. dollars and exchange the money at the time of withdrawal.
Can I work part time?
A new feature of the market-oriented and outward-looking China is the willingness of many Chinese people to pay for English lessons, including lessons from foreigners, like Americans. Peking University allows its foreign students up to 4 hours per week of language teaching on campus. No other types of work are allowed.
Is it safe to drink the water?
Drink only bottled water or water that has been boiled. Avoid flavored ices or iced drinks. If you buy fruits and vegetables from the markets, peel or scrub them with soap and water. Also, drink plenty of fluids since Beijing is quite dry year round.
Health
How do I access health care at the University of Peking?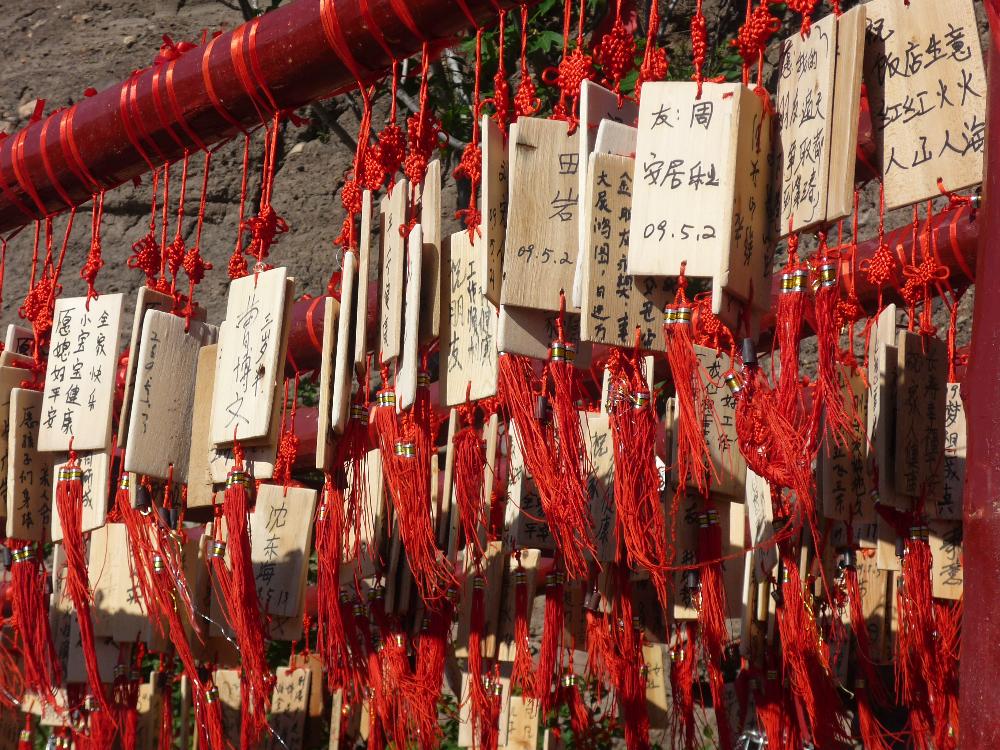 For treatment of simple illnesses, such as colds, flu, or diarrhea, you can go to the University clinic on campus--you will be charged a small fee for treatment or medicine (approximately 3 RMB for an ordinary case and 5 RMB for an emergency case). The clinic staff may only speak Chinese, so go with someone who can translate if necessary. House calls are also available for an extra fee.
What if I become seriously ill?
If you contract a more serious illness or require hospitalization, please be in contact with the program coordinator, who will take you to a larger, nearby hospital with a special section for foreigners (e.g., the Number Three Beijing Hospital or the Sino-Japanese Hospital Foreigner's Clinic).

Dickinson also provides students with medical and travel security assistance through International SOS.

Please visit our Health and Insurance Abroad page for more information.


Housing
What are my housing options?
Students will live with home stay families or in the Peking University dorms. Although Dickinson seeks to place students with their first choice in housing preferences, housing options may be limited so students should be prepared to stay in either housing option.

NOTE: For the Spring 2021 semester, homestays will not be available and all students will live in one of the dorm options.
In home stay accommodations, students usually (but not always) get their own room and share the bathroom. 4 meals a week and normally breakfasts included. Although some home stay families may offer more meals for the students, the family is not obligated to provide all meals. Preferences for home stay families cannot always be accommodated. A stipend is provided to cover extra meals.

In the Peking University dorms, students live in suite-style housing, two or three students to a suite, with each student getting their own bedroom and shared bathroom and kichen. Students are responsible for cooking and providing their own meals. They will receive a stipend for these meals.
Where is my housing located?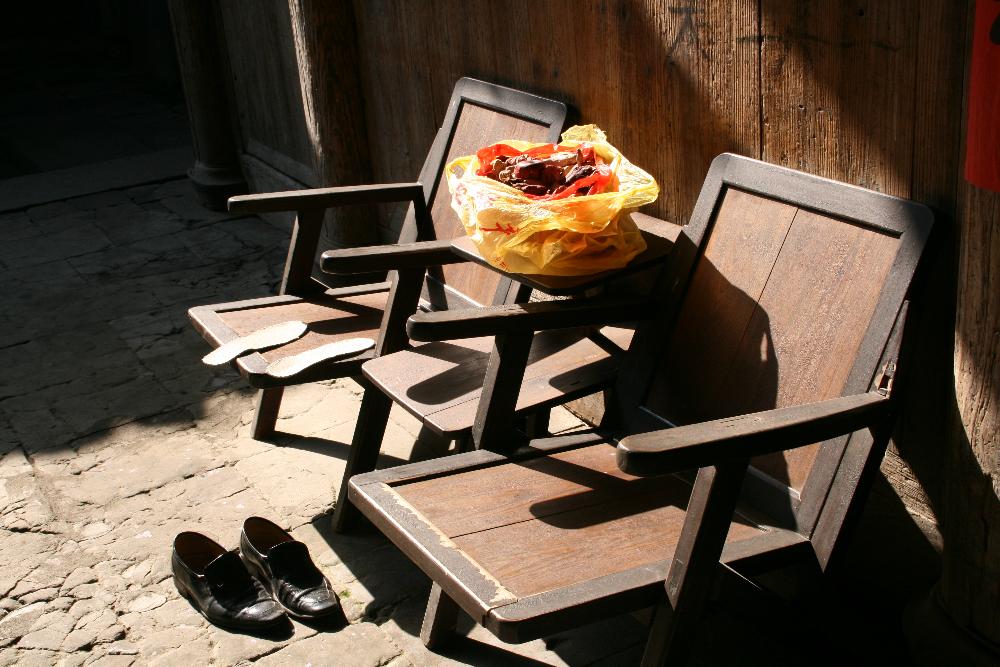 Home stay families are located around the city; students receive a stipend for public transportation to the university. Dorms are on the Peking University campus.
Who will I live with?
Students will live with home stay families located around the city or with other international students.
Will I have access to a kitchen, laundry facilities, etc.?
In home stays, as a guest living with a family, you shouldn't assume that kitchen and laundry privileges are included. There are many places on the Peking University campus that offer laundry services, from dry cleaning, bulk laundry, to mending and more. There are also coin-operated washing machines inside student dorm buildings and campus laundry mats.

In the dorms, you will have access to a public kitchen to cook your meals and washers and dryers. You will get a stipend for meals.
Will I have a meal plan?
Peking University does not offer a meal plan; however, there are more than a dozen cafeterias and restaurants on campus that offer a wide variety of cuisine, including Chinese, Western, Korean, Japanese and more.There are several stations on campus where you can add money to the Beijing University ID card you will receive during orientation. You must use your ID card in order to utilize the cafeterias on campus. A meal generally ranges from 5-25 RMB per person depending on what and where you eat. There is one large supermarket and a number of grocery stores on campus that sell basically everything you will need, from things to eat, drinks, stationery to daily items and other living necessities. You will receive a stipend from the resident director for your meals and other expenses (see Finances).
Can I have friends over?
Before inviting friends over, you will need to ask permission from your host family or roommates. Consideration for others is always a good rule to follow. During the week, visitors should not remain past 9 or 10 p.m. unless your host family has given you special permission. The people you are living with have to get up early and must consider their neighbors living close by or small children in the house or building. You can expect restrictions in the number of visitors you may have at one time. Moreover, you cannot assume you will be permitted to invite friends of the opposite sex. Be sure to discuss these things with your family first so that you understand what is expected.
Should I bring a gift to my home stay family?
It is always a nice gesture to bring your new host family a token from your hometown or region and as an initial 'thank you' for having you in their home.
What if I don't like my home stay family?
On-site staff will assist you if you are having difficulty with your home stay family or feel the terms of the arrangement are not being fulfilled.
Will my residence have internet access?
Internet access is available in all rooms on campus for around $11USD a month. If you are a home stay student and your family does not have internet, you have the option of paying for it elsewhere on your own. Past participants found that the internet was not nearly as much of a necessity as it is in the US. Part of your stipend is to be used for internet (see Finances).
Internships/Research
Are internships available?
Students who are well-prepared may elect to take an internship for a grade during the second semester. In conjunction with the internship experience, students must attend a series of lectures and complete assignments associated with the internship experience. Internships should be arranged in consultation with the on-campus coordinator, Professor Nan Ma. Please note that there is no guarantee that you will be able to obtain an internship.
Can I conduct research while abroad?
Students can conduct research abroad under the guidance of a Dickinson advisor. The Student International Research Fund (SIRF) was established to help students with extra travel costs associated with independent research projects. Students are encouraged to present their research at the International Research Symposium when they return to campus. For scholarship information, please visit out Scholarships for Global Study page.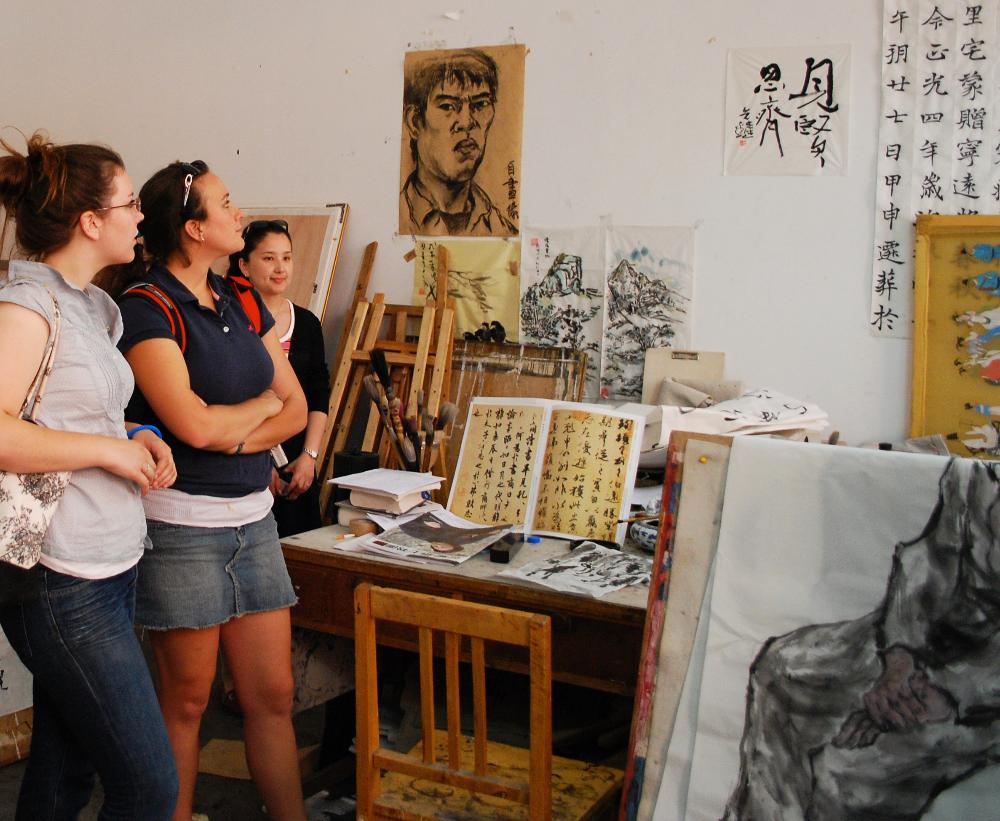 Visas
What is a visa?
A visa is a document, normally affixed within your passport, which allows you to enter the country and stay for the duration of your program. The requirements for the visa and visa process are controlled by the government of the country you are entering, are non-negotiable, and can change regularly. If you arrive without the proper visa, you will be sent home by immigration officers at your own expense.
Do I need a visa?
Dickinson in China VISA GUIDELINES

YES, a student visa is required to participate in the Beijing program. If you do not hold a US passport, you should consult with the Chinese embassy in your country of citizenship for the student visa requirements. Obtaining a student visa is the student's responsibility. We will review the guidelines for obtaining a student visa at the Pre-departure Orientation.
We have produced visa guidelines to provide you with an overview of what you will need to do to obtain a student visa. Please note: this is only a tool to help you get started! It is not a substitute for consulting with the Chinese consulate that has jurisdiction over your state of home residence. Make sure you are familiar with the most up-to-date regulations by visiting their website frequently.
Also, you need to ensure that your passport is valid for 6 months after the program end date.
How do I get a visa?
You will need to make an appointment at the Chinese consulate in order to submit previously-gathered documents that are required for the visa. Please consult the Visa Guidelines for your country of study. OR you can use a visa service, Dickinson suggest Washington Visa and Passport Service.
Do I have to go to the consulate/embassy?
If you use the consulate, as opposed to the visa agency service, yes, you will need to make a visa appointment at the Chinese consulate that presides over your home state jurisdiction in order to submit your student visa application. If you choose to use the visa agency, you will only need to gather your documents to send them to the agency for processing. They will be responsible for making the trip to the consulate on your behalf.
How much does a visa cost?
Currently the visa fee is set at $140; however this amount is subject to change. Be sure to check the consulate's website for any fee change before you submit your visa paperwork. WPVS, the visa agency where you do not need to schedule an appointment with the consulate rather you send in your documents to the agency, costs $290.00 for 7-10 day service.
How long does it take to receive my visa?
It can take up to 2 weeks to obtain a student visa.
If I'm not a U.S. passport holder, are there any additional requirements?
Yes, you will need to do your own research on visa requirements for citizens of your home country to study in China. The CGSE may be able to help you with the required documents. Also, you will need to inform International Student Services in the Stern Center that you will be studying outside of the United States and discuss how you will remain in valid F-1 status during your studies abroad.
May I use a visa service to get a visa?
Yes, CGSE suggests Washington and Visa Passport Service to assist you in obtaining the student visa. You will need to research these providers and their fees and timetables.
Will the Center help me with the visa?
Yes, we provide you with visa guidelines, as well as various required documents needed for the visa process.
Student Perspective
Global Ambassadors are returning study abroad students who serve as peer advisors for their program. Please feel free to contact them for a student perspective.

Olivia Shea
sheao@dickinson.edu


Contacts
On-Site Administration
Wei (Chase) Cui
Program Coordinator
cuiw@dickinson.edu

Professor Nan Ma, On-Campus Coordinator
Department of East Asian Studies
Dickinson College
P.O. Box 1773
Carlisle, PA 17013-2896
Email: mana@dickinson.edu
Advisors (Please call for an appointment)
Center for Global Study and Engagement
Dickinson College
717-245-1341
global@dickinson.edu