This page is the brochure for your selected program. You can view the provided information for this program on this page and click on the available buttons for additional options.
Toulouse, France
(Outgoing Program)
Featured:
Dates / Deadlines: - unrelated header
Dates / Deadlines:
There are currently no active application cycles for this program.
Fact Sheet: - unrelated header
Fact Sheet:
#i18n(14)# parameter/value output
Language of Instruction:
French

Glossary entry for program parameter 10006

Class Eligibility:
2-Sophomore, 3-Junior, 4-Senior (fall only)
Minimum GPA:
3.0

Glossary entry for program parameter 10000

Housing Options:
Family Stay
Maximum Credits Earned (per semester):
4.5
Academic Area of Study:
Africana Studies, American Studies, Anthropology, Archaeology, Art & Art History, Biology, Chemistry, Computer Science, Economics, Education, English, Environmental Science, Environmental Studies, Food Studies, French, History, International Business and Management, International Studies, Internships, Law and Policy, Mathematics, Medieval and Early Modern Studies, Middle East Studies, Music, Philosophy, Policy Studies, Political Science, Psychology, Religion, Security Studies, Sociology, Theatre, Women's and Gender Studies

Glossary entry for program parameter 10009

Foreign Language Prerequisite:
FREN 236 (for French intensive language track only - FREN 230)
Program Description:
Program Description:
Overview
The Dickinson in France program gives students the opportunity to live and study in Toulouse, known as one of France's most youthful cities because of its vibrant student population. In addition to taking courses at the Dickinson Center that focus on the development of intercultural competence, students may study in their chosen discipline at one of five local universities. While in the Toulouse program, participants live with home-stay families, enjoy academic excursions to sites of regional and national interest, complete a service learning project, and may undertake internships in various environments thanks to our established professional network.
Toulouse's five universities are all highly respected institutions, some of which date back to the 13th century. Today, with 97,000 students and a total population of 1,250,000, Toulouse is now the fourth-largest university center in France behind Paris, Lyon and Lille with approximately 114,000 students and still the fourth-largest city in France but with a total population of 1,330,950 inhabitants.
Toulouse is noted for its many pink brick buildings, earning it the nickname "la ville rose." The city is in the heart of southwestern France, a region rich in history, culture and geographic diversity. It is located on the Garonne River just north of the Pyrenees Mountains, which span France's southern border from the Atlantic Ocean to the Mediterranean Sea. In one survey, French citizens rated Toulouse the city in which they would most like to live (excluding the capital) based upon quality of life.

Find more information below and in the Dickinson in France HANDBOOK
University of Toulouse and the Dickinson Center
Dickinson's Toulouse program provides students with the opportunity to study a tremendous variety of subjects at the program's five partner institutions.
- Université de Toulouse 1 for studies in Social Sciences (Economics, Management, Marketing, Policy, etc).
- Sciences Po Toulouse for studies in Political Science (International Relations, Media and Communication, Economics, Specialized programs in sustainable development, globalization and other current topics, etc).
- Université de Toulouse 2 (Jean-Jaures) for studies in the Humanities, Arts, and Social Sciences (Literature, History, Psychology, Applied Mathematics, Sociology, Anthropology, Art History, Film, Music, etc).
- Université de Toulouse 3 (Paul Sabatier) for studies in the Sciences (Physics, Chemistry, Biology, Mathematics, etc).
- Institut Catholique for studies in the Humanities and Social Sciences (History, Religion, Philosophy, Psychology, Communication, etc).
Eligibility
The expectations to apply for this program are as follows:
3.0 GPA
FREN 236: "Introduction to Cultural Analysis" must be taken before studying abroad or the equivalent of 5 semesters of college level French (for non-Dickinson applicants)

For students enrolled in French Intensive Language Track: FREN 230

Interviews, in French, may be conducted at the discretion of the faculty coordinator at any time in order to review a candidate's eligibility for this program.
All students must have a declared major at the time of application.
As a part of the review process students' conduct records and account status are also reviewed. Students should note that the review process takes all elements of the student's academic record into consideration and that even if a student has the expected GPA and language pre-requisites, he or she may not be admitted.
Students who have questions about the review process or their particular candidacy for a program should come into the Center for Global Study and Engagement for advising.

Center staff will not discuss students' applications with parents, friends or any other party without the student's consent and presence in the conversation.

Academics
The program provides systematic reinforcement in French language skills and methodology and reflects Dickinson's emphasis on a well-rounded, liberal-arts education. Program participants may study in Toulouse for the full academic year or for the fall or spring semester. In addition to enrolling in the local universities, students enroll in two core courses at the Dickinson Center. Classes are taught entirely in French by faculty from the University of Toulouse and Dickinson College. Students who successfully complete the academic year earn between eight and nine credits, depending upon their selected courses. Students who complete one semester earn four credits.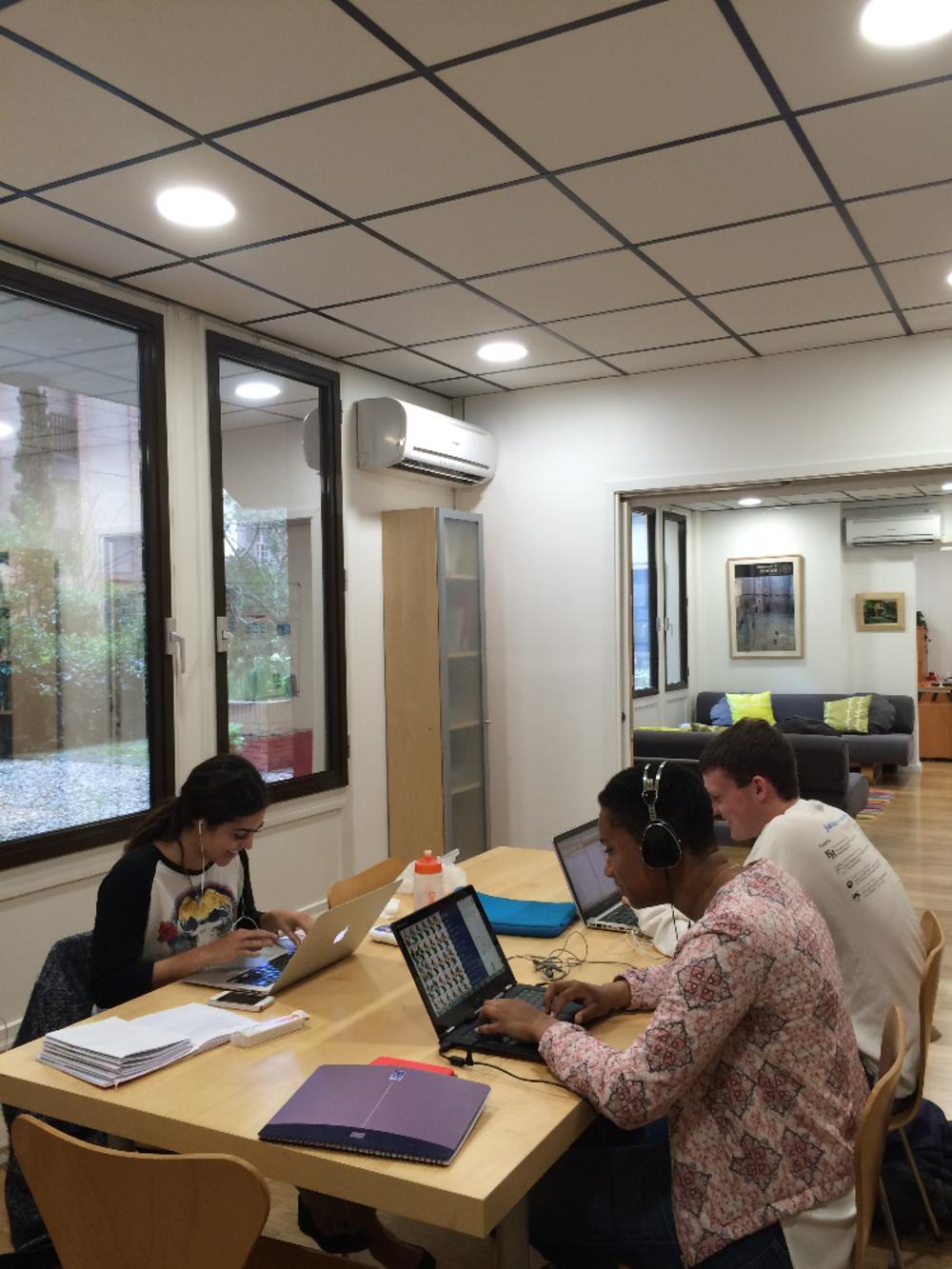 The Dickinson Center, which serves as a study and resource space for students, is conveniently located in central Toulouse. In addition to taking classes, attending conferences, and meeting with classmates at the center, students may use the library and computer stations and consult with writing tutors trained in French and English methodology.
In addition, students may enroll in a variety of courses up to the master's level at the university of their choosing (from the list of our five partner institutions). Students may not take all of their classes at the Dickinson Center, but must take at least part of their course load in a local university.

Starting Fall 2020: French Intensive Language Track
Students who have taken FREN 230 who are interested in deepening their understanding of the French language are eligible to enroll in the French Intensive Language Track. In addition to the Dickinson courses taught at the Dickinson center, students on this track enroll in courses through the Département Études du français langue étrangère at Université de Toulouse 2 (Jean-Jaures).
How is instruction different?
European universities differ greatly from their American counterparts. Courses appear to be less intense and student learning is much more self-directed. Classes follow a lecture format, often with little class participation or discussion. You will have to learn to work hard on your own with minimal guidance and take detailed notes during lectures. In most cases, you will not receive a detailed syllabus, but will be informed as the semester goes on of any assignments or exams. You alone are responsible for class attendance, keeping up with the readings, and mastering the material.

Professors will grade you the same way they grade French students. The grading system in France ranges from 0 to 20. Most students receive grades between 0 to 14; 15 and 16 are relatively rare, 17 and 18 are very rare, and 19 and 20 are almost never given.

The formal aspect of the work is very important. Professors will not accept torn off pieces of paper, spotted, badly written or hand written papers. Always verify the grammar and vocabulary of your written assignments. Never hand in an assignment without re-reading it, correcting it with Antidote and, if possible, having it re-read by a tutor or a native French speaker. Some students will have the impression that they have less work than they do in the U.S. Be on your guard. A large part of assignments and exams are concentrated at the end of the semester, so it is important to pace yourself!
What classes are available?
Our partner institutions offer a wide variety of courses in many subject areas.
A sampling of past courses include (these courses may not be offered each semester):
French Culture and Civilization; Government in Europe; Political Communication; Contemporary History; Political Economy; History of Migration/Minorities; Gender Sociology; French Poetry and Theater; Linguistics; Marketing; Psychophysiology/Neuroscience; Philosophy of Man; Visual Arts Seminar and Musical Culture.
For more information about specific courses at our partner institutions, contact the CGSE.
The following courses are offered in Toulouse at the Dickinson Center:

Fall semester:

French 260 - French Methodology (mandatory)
This writing intensive course is designed to help students perfect their writing skills in French and produce written assignments according to French university methodology ("commentaire," "dissertation"). The course uses textual analysis of current societal events as a basis to help students hone their grammar, vocabulary and stylistic skills.
(1 credit).

French 300 - Toulouse Colloquium (mandatory)
In this course, the city of Toulouse provides a starting point for exploring the current notion of cosmopolitanism at different levels, incorporating demographics, immigration, environment, terrorism and social inequalities. Course work involves service learning, active reflection, discussion, readings, journal, and out-of-class activities. Students develop their own cultural self-awareness and intercultural skills, helping them to become engaged, responsible citizens in an interdependent world.
(1/2 credit).

Spring semester:

French 260 - French Methodology (mandatory for spring-only students)
This writing intensive course is designed to help students perfect their writing skills in French and produce written assignments according to French university methodology ("commentaire," "dissertation"). The course uses textual analysis of current societal events as a basis to help students hone their grammar, vocabulary and stylistic skills.
(1 credit).

French 300 - Toulouse Colloquium (mandatory for spring-only students)
In this course, the city of Toulouse provides a starting point for exploring the current notion of cosmopolitanism at different levels, incorporating demographics, immigration, environment, terrorism and social inequalities. Course work involves service learning, active reflection, discussion, readings, journal, and out-of-class activities. Students develop their own cultural self-awareness and intercultural skills, helping them to become engaged, responsible citizens in an interdependent world.
(1/2 credit).
When will I register for classes?
Before arrival in Toulouse, students must fill out a form in which they select the partner university in which they will study. On this same form, students will choose at least 10 courses they are interested in taking at the chosen university and send the form (signed by the student's advisor and the On-Campus Coordinator) to Dr. Julia Carnine (carninej@dickinson.edu). Course listings and the blank Choix de l'établissement universitaire et choix des cours form are available on Moodle and will be sent via email.

During the course selection process (both before departure and while in Toulouse), students must be in contact with their advisor in order to ensure that credit will be granted for each course by the corresponding department.

First-semester courses at the French universities start mid-September and finish in January. Second-semester courses begin in January and finish in May.

Course selections are finalized in consultation with the Resident Director (see section "Course Selection" below). Students who choose to pursue a CEP (Certificat d'études politiques) at the IEP during their time in Toulouse must sign up for a social security account, which will be covered by the program.
Will the courses count towards my major?
The Psychology department at Dickinson has made Institut Catholique de Toulouse course equivalencies available on their website. If you have any questions, please contact the department directly. http://www.dickinson.edu/info/20150/psychology/1441/study_abroad/5

Otherwise, consult your major advisor for more information.
Will the courses count towards my major?
Courses taken in Toulouse can count towards your major, minor, or for general college credit. You should check with your academic advisor on campus prior to course selection. Information about transferring credit back to Dickinson can be found on your online application.

Generally speaking, courses must have an equivalent at Dickinson. Exceptions include classes that focus on the culture and/or history of the country in which the student is studying. Transfer credit will not be awarded for coursework that duplicates what a student has already completed at Dickinson.

Will they count in my GPA?
Psychology courses taken in Toulouse have been approved by the Dickinson psychology department to count as Dickinson courses and therefore calculate into the Dickinson GPA (see the Psychology Departments website for more information). In most other cases, courses are considered "transfer courses". Students must earn a "C" or better in these courses in order to transfer credit back to Dickinson. Transfer credit grades appear on the Dickinson transcript but do not calculate into the Dickinson GPA.
What is a full course load and how will my courses transfer?
Only liberal arts classes will qualify for transfer credit. Transfer credit will not be awarded for coursework that duplicates what a student has already completed at Dickinson.

Transfer credit is awarded only for classes in which a student earns a grade of C (9/20) or better. Course titles and grades for Dickinson courses taught at the Dickinson Study Center will be recorded onto the transcript and will count towards the GPA, regardless of the grade earned.

All courses taken at the local universities are recorded on the student's Dickinson transcript along with the grade earned, even though the grade is not computed into the Dickinson GPA.

To document coursework completed at the University of Toulouse, students must keep a dossier of work completed, including syllabus, papers written, oral presentations, class notes, examinations, and the like, to submit to the Resident Director and to the credit-granting department of the home institution.
Is there a language requirement?
FR 236: "Introduction to Cultural Analysis" must be taken before studying abroad or the equivalent of 5 semesters of college-level French.(FREN 230 for students enrolled in the French Intensive Language track)

The Dickinson Center staff requires all students to use French as the only language of communication (oral and written) in the Center and during any program activities. If you are overheard speaking English, you will be asked to leave the building.

The Dickinson program in Toulouse is designed as an intensive academic, language and cultural immersion experience. Students interested in studying the English language while in Toulouse are limited to enrolling in only one English-based academic course per semester of study in Toulouse. Any English-based course work done in Toulouse is to be done at the master's level.
Academic Excursions
Does this program include any group travel once I'm in country?
Yes, it does. Participants in this program typically take part in overnight excursions to historic and cultural sites around Toulouse. Visits to vineyards, Romanesque churches and monasteries (Conques), Paris, and the Pyrenees Mountains reinforce history, culture, and language courses. Different themes such as sustainability, local economic culture, gastronomy, etc. are explored during the academic excursions.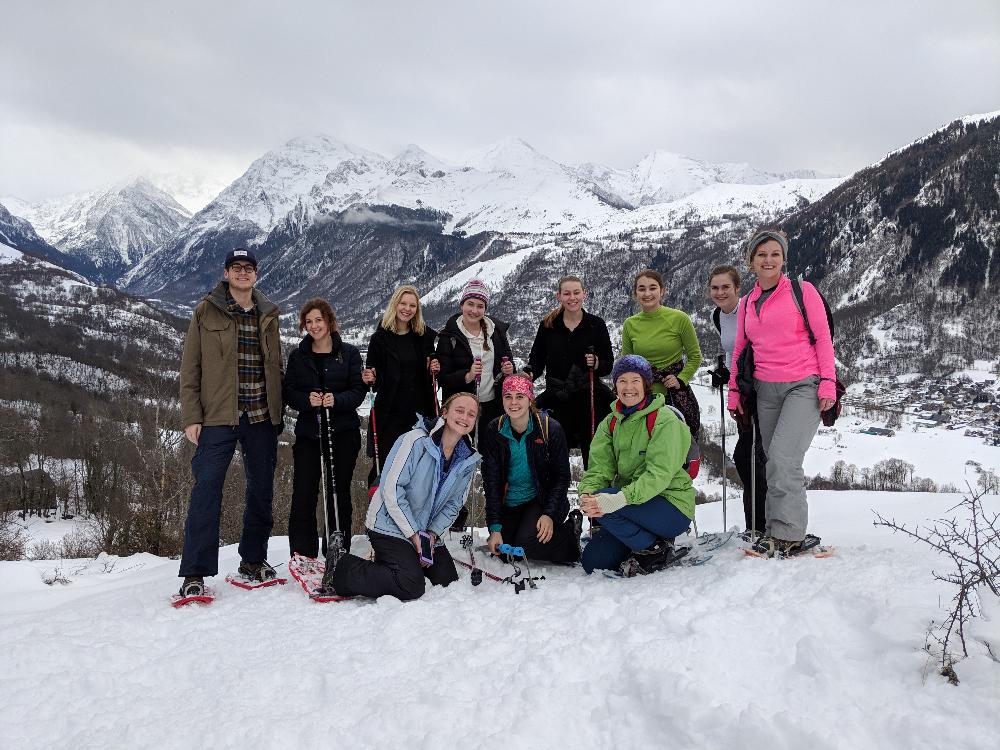 What expenses are covered during excursions?
Students' lodging costs will be covered during overnight excursions. Also, any meals that would not be otherwise covered by a standard meal stipend for all students on the program will be covered. Group transportation to and from the excursion site, as well as group travel for all group activities will be covered. Students will not be reimbursed for snacks, personal travel and personal activities during an academic excursion.
When will I find out where and when we're travelling?
Specific dates and locations for the multi-day excursions will be announced during the semester preceding the excursion. Site visits in and around Toulouse will be organized and announced by the Resident Director during and throughout the semester. Students will also be able to access information about the calendar and excursions through the Guidebook app (details about the app will be shared with students prior to departure).
Can a friend or family member who is not on the program also travel with us?
No, unfortunately, for logistical and academic reasons non-program participants are not able to join the program for excursions.
Are excursions optional?
No. These excursions are linked to your academic program and, in some cases, content delivered through the excursion will be relevant to a student's studies and assessment. If a student misses an excursion or a planned departure for a trip, these arrangements and costs will not be made up for the student. It is each student's responsibility to be where they need to be in order to participate fully in each academic excursion.
Dates and Flights
When is orientation?
In addition to the mandatory pre-departure orientation you'll have on campus the semester prior to your program, there will be an on-site orientation for this program. In Toulouse students' on-site orientation occurs during the weeks before classes begin at our French partner universities and the Dickinson Center. The on-site orientation is a combination of sessions and activities designed to enhance students' knowledge of Toulouse and its history.
During the orientation you will meet and work with the on-site Academic Director, Julia Carnine , as well as our Administrative Director and Toulouse program alumna, Laura Raynaud.
What are the program dates?
Dickinson in France ACADEMIC CALENDAR

Students on this program are required to arrive on a specific date and within a certain window of time. You will be met at the Toulouse airport (TLS) by your hosts. You must communicate your arrival plans with your hosts and the on-site staff, as well as the CGSE. To notify the CGSE, you should enter the flight information in your online program application.
Is there a group flight?
Unless otherwise stated, the CGSE does not arrange group flights. Students are responsible for booking their own travel to/from France. Accepted students will be given a timeframe in which they should plan to arrive and depart. Students should not purchase their flights until instructed to do so by the CGSE and/or on-site staff. We encourage students to carefully review the change fees and cancellation policies before booking a flight.

The CGSE does not endorse any particular travel agent or booking website but does provide additional guidance about booking flights on the CGSE website.

Students will be met at the airport by their hosts and will proceed directly to their new homes!
What if my family wants to visit me?
If you have family or friends who are planning to visit you, please do not make travel plans until you arrive at the program and become familiar with your class schedule and program excursions. It is not acceptable to skip class for personal travel. Please note that many courses have an attendance policy and absenteeism will negatively affect the student's grade.
When will I have time to travel?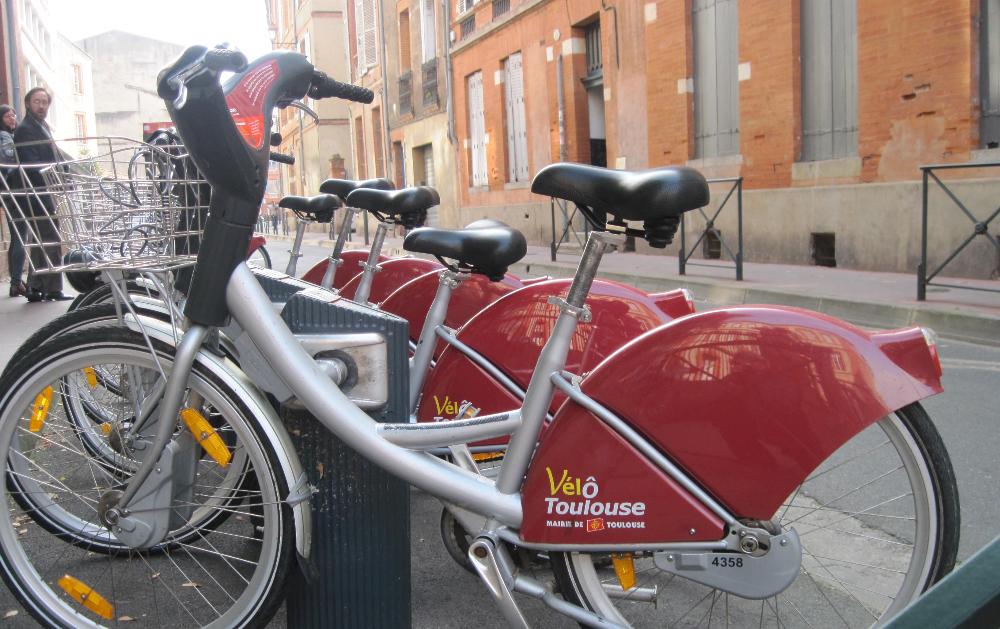 Students travel on their own during holiday periods when classes are not in session.
Can I arrive early or stay after the program ends?
Students may not arrive early and stay in Dickinson-arranged accommodations. However, some students may stay late if they have the written approval of the on-site Academic Director. Please note that if you stay late, you may not be able to stay with your hosts; however, if you do stay in Dickinson-arranged accommodations, you will be asked to pay additional fees in order to cover the expense. You should also consider your visa validity when you make the decision of whether or not you may arrive early or stay late. No student may arrive late for the start of the program.
Finances
How much does the program cost?
The program budget sheet can be found at the top of this page under "Fall, Spring and Year" to the left of the 'Apply Now' button.
What is included in the program fee?
The fee includes tuition, room, board, academic excursions and emergency insurance. Airfare and visa fees are not included. The budget sheet also lists additional fees students should anticipate.
Is my flight included?
The flight is not included but the cost is taken into consideration when your financial aid need is calculated for your semester abroad.
How much extra money do I need to bring?
This depends on you. We encourage students to not travel every weekend, but to really engage their host city in meaningful ways during their semester abroad. An estimate of personal expenses is included on the budget sheet, but it really depends on you and your spending habits.
Will I receive a stipend?
You will receive a monthly allowance to pay for meals not taken with your hosts and to help defray the cost of transportation to and from the University. The transportation allowance covers the cost of a monthly unlimited bus and subway ticket, bike rental and occasional taxi rides. Your monthly allowance is intended for food and transportation costs only and is not meant to cover leisure or traveling expenses. T
How will I access money in Toulouse?
Shortly before your arrival in Toulouse, the staff at the Dickinson Center will open a bank account for you in Toulouse. You will receive a French debit card about 10 days after arrival. After opening your account, the program will immediately deposit your first allocation and will continue to electronically transfer money into your account once a month for your food and transportation money allocations. Second, you can deposit both travelers checks and foreign checks in your account. However, checks in American dollars take approximately two weeks to clear and there is a large exchange fee.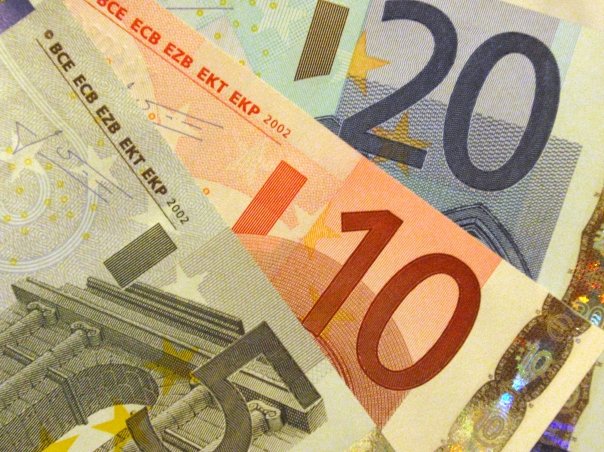 The most inexpensive way to transfer money from the U.S. to your French bank account is by withdrawing euros with your American bank card at an ATM machine in France. You can then deposit the cash in your French back account. This method will only cost you the fees your American bank charges for a foreign withdrawal. However, be careful of foreign cash withdrawal limits imposed by your American bank. Check with your bank before leaving.
Can I work part time?
Yes. There are options to earn money in Toulouse. Students often give private English lessons to French children or babysit. These are excellent ways to earn money, to improve your own language skills, and to create a bond with French people outside of your host and the Dickinson Center.
If you apply for a visa and register with the OFII (see visa section), you may legally work a limited number of house in France. You are, of course, responsible for delcaring your revenue to both French and American authorities.
Health
How do I access health care in Toulouse?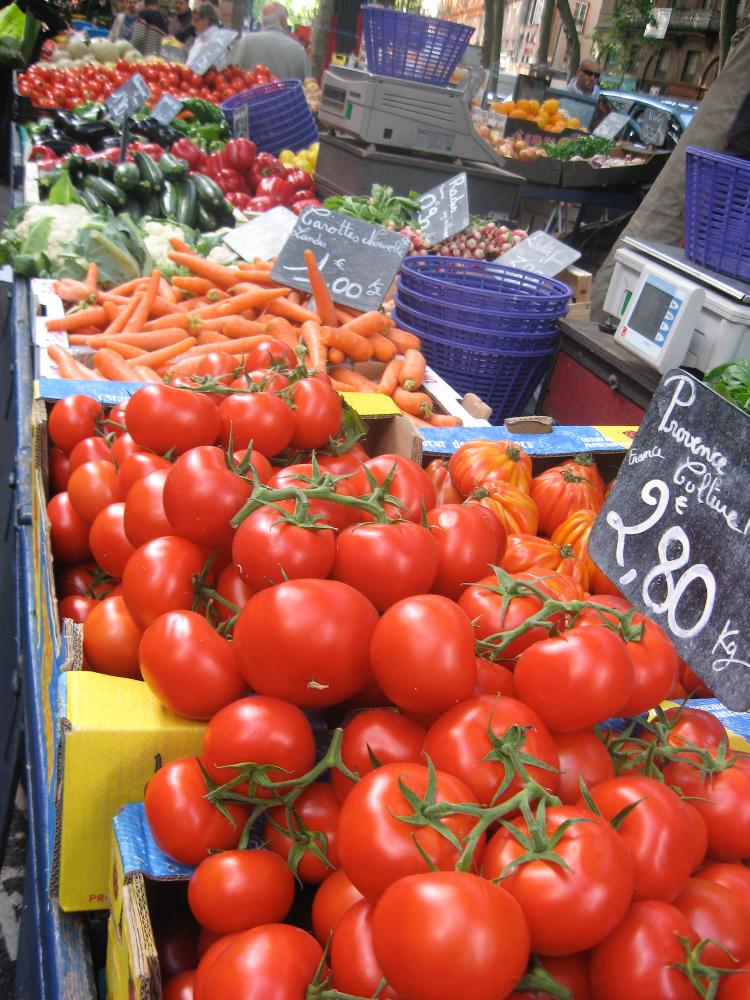 Good medical care is available in Toulouse. The program staff will help you make appointments if needed. If you require allergy shots, you should consult with your allergist concerning your needs for allergy serum. You may need to take a year's supply with you, or the allergist may have other suggestions.
Please be sure to check that your U.S. health insurance policy covers you while you are abroad. For more information, click here. You will need to be prepared to pay up front in doctors' offices, pharmacies, and hospitals, and to get receipts to present to your U.S. insurer for reimbursement.
How much does it cost to go to the doctor?
An appointment with a general practitioner costs around 25€. Specialists cost around 40-50€ per consultation.
Dickinson also provides students with medical and travel security assistance through International SOS. Please visit our Health and Insurance Abroad page for more information.
Housing
To ensure that students experience local culture to the fullest, all Toulouse program participants are housed with French hosts. The hosts are carefully matched with students for compatibility. These hosts open their homes and their tables so that students may discover French culture through their daily life. Hosts provide students with a safe space to ask questions and hold conversations and a trusting, adult relationship while being included in the household and learning about the French culture from a first-hand perspective.
When do I find out information about my hosts?
Full details about your hosts will be sent to you from the Toulouse staff as soon as it becomes available. Many students chose to contact with a short email to their hosts ahead of time to introduce themselves.
How far from classes will my hosts live?
This will vary depending on the location of your hosts and the university or center and can range from 20 to 45 minutes. Most students will use public transportation to get to and from university classes.
Will I eat every meal with my hosts?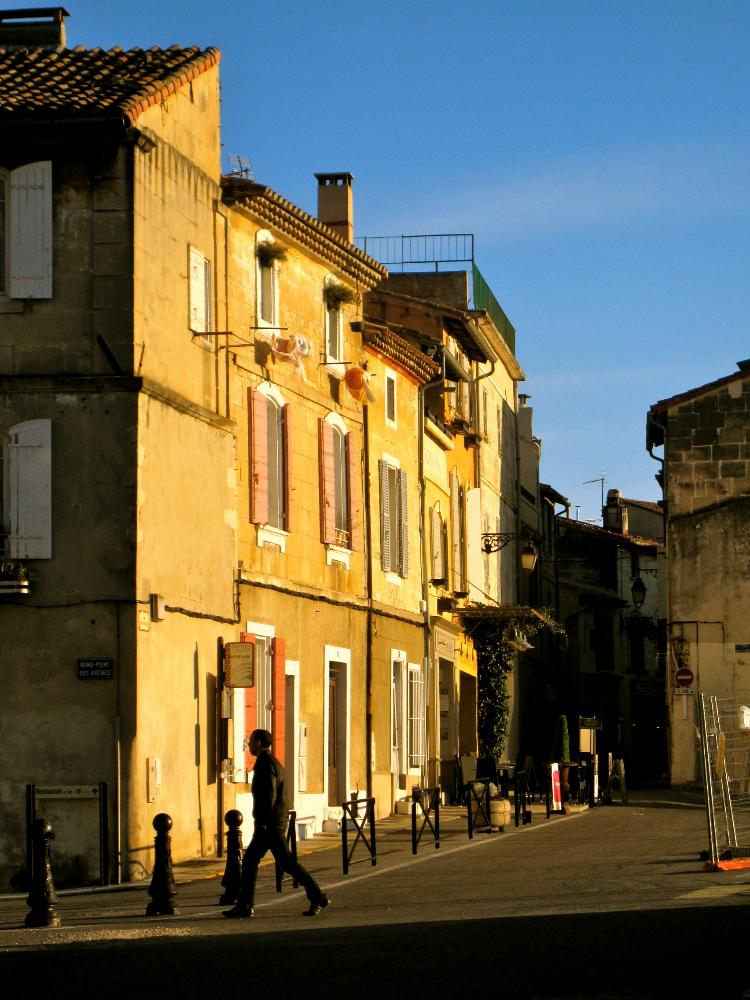 You can choose between eating three or five meals with your hosts per week; as you figure out your schedule, you can determine with the hosts which meals you would like to eat with them. Also, during vacation periods, you are not expected to have meals with your hosts.
How will I do my laundry?
You can do your laundry using your hosts' washing machine; however, some hosts may do your laundry for you. They will also provide you with sheets, bedding and a bath towel.
May I have friends over?
Before having friends over, simply check with your hosts. Also, keep in mind that they may have plans or need to wake up early the following morning; not having friends in the house past 9:00 or 10:00pm is a good rule of thumb.
Should I bring a gift to my hosts?
It is always a nice gesture to bring your new hosts a token from your hometown or region and as an initial 'thank you' for having you in their home.
What if I don't like my hosts?
The Administrative Director is on-site to help you with any housing concerns should you need her.
Will my hosts have internet access?
Yes, Dickinson's hosts have wireless internet access in the home. There is also free wireless internet at the Dickinson Center during its office hours.
Internships/Research
Are internships available in Toulouse?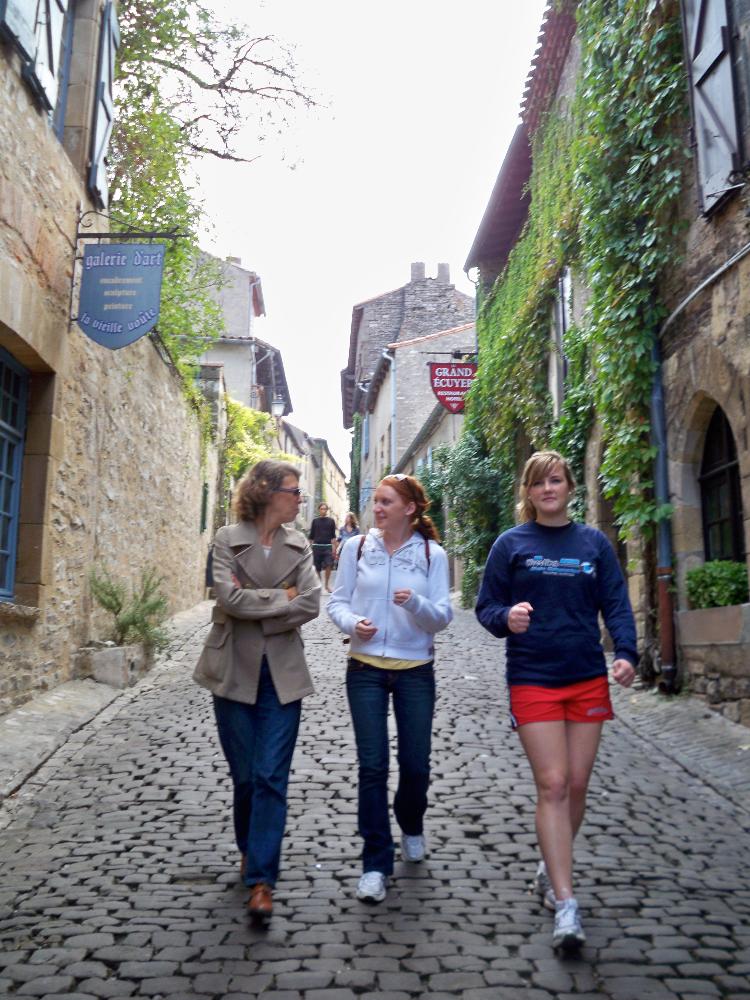 For academic-year students with a good command of the French language, internship opportunities are available in business and marketing, public administration, journalism and communications, education, the arts, and medicine. Students completing an internship also enroll in the required internship seminar at the center, and receive one credit for their work.
Field experiences are available to students studying in Toulouse for a single semester. Semester students may be eligible to earn a transcript notation on their Dickinson transcript through the Career Center. For more information click here.
Can I conduct research while abroad?
Yes. Under certain circumstances, students can conduct research abroad under the guidance of the Academic Director. The Student International Research Fund (SIRF) was established to help students with extra travel costs associated with independent research projects. Students are encouraged to present their research at the International Research Symposium when they return to campus. For more information on SIRF, click here.
Visas
What is a visa?
A visa is a document, normally affixed within your passport, which allows you to enter the country and stay for the duration of your program. The requirements for the visa and visa process are controlled by the government of the country you are entering, are non-negotiable, and can change regularly. If you arrive without the proper visa, you will be sent home by immigration officers at your own expense.
Do I need a visa?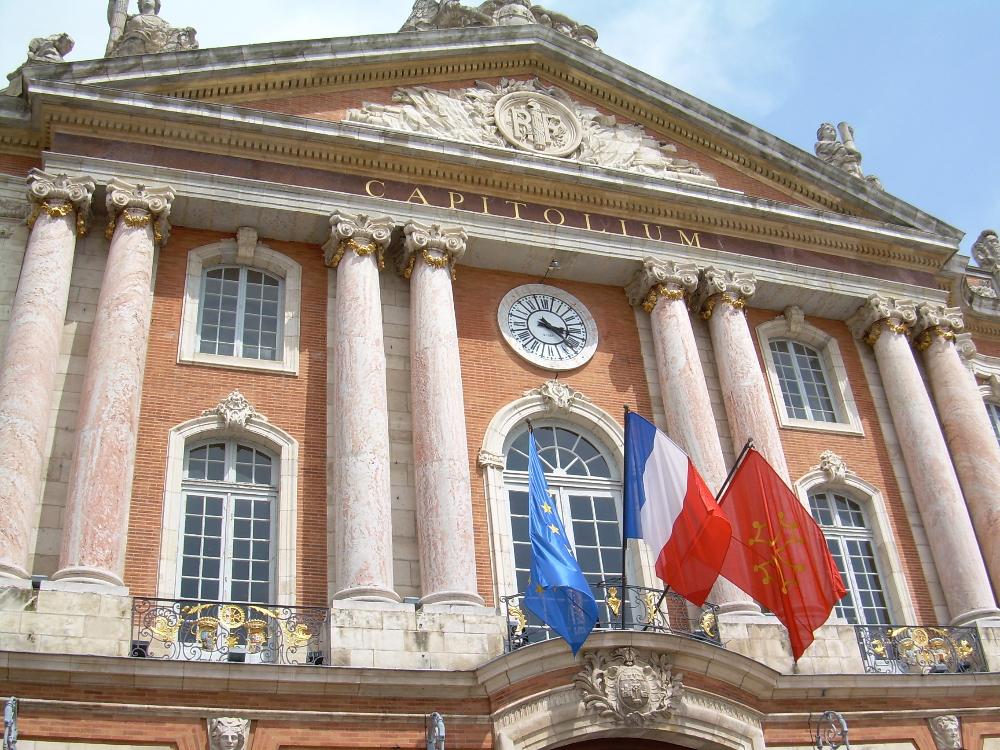 Dickinson in France VISA GUIDELINES

A student visa is required to participate in the Toulouse program. If you do not hold a U.S. passport, you should consult with the French embassy in your country of citizenship for the student visa requirements. Obtaining a student visa is the student's responsibility. We will review the guidelines for obtaining a student visa at the pre-departure orientation.
We have produced visa guidelines to provide you with an overview of what you will need to do to obtain a student visa. Please note: this is only a tool to help you get started! It is not a substitute for consulting with the French consulate that has jurisdiction over your state of home residence. Make sure you are familiar with the most up-to-date regulations by visiting their website frequently.
Also, you need to ensure that your passport is valid for 6 months after the program end date.
How do I get a visa?
You will need to register online with the French education abroad system, CAMPUS FRANCE, then make an appointment at the French Consulate in order to submit previously-gathered documents and the CAMPUS FRANCE confirmation email that are required for the visa. Please consult the Visa Guidelines for France.
Do I have to go to the Consulate/Embassy?
Yes, you will need to make a visa appointment at the French consulate in Washington DC or the French Consulate that presides over your home state jurisdiction in order to submit your student visa application.
How much does a visa cost?
Currently the visa fee is set at $99 USD; however this amount is subject to change. The visa fee can only be paid by credit card. Be sure to check the French visa website for any fee change before you submit your visa paperwork.
What is the OFII?
OFII is the French Office for Immigration and Integration. See the visa guidelines for further information on OFII.
How long does it take to receive my visa?
At the Washington DC consulate, it can take up to 3 weeks to obtain a student visa.
If I'm not a U.S. passport holder, are there any additional requirements?
Yes, you will need to do your own research on visa requirements for citizens of your home country to study in France. The CGSE may be able to help you with the required documents. Also, you will need to inform International Student Services that you will be studying outside of the United States and discuss how you will remain in valid F-1 status during your studies abroad.
May I use a visa service to get a visa?
Yes, there may be visa services that can assist you in obtaining the student visa. You will need to research these providers and their fees and timetables.
Will the Center help me with the visa?
Yes, we provide you with visa guidelines, as well as various required documents needed for the visa process.
Student Perspective
Global Ambassadors are returning study abroad students who serve as peer advisors for their program. Please feel free to contact them for a student perspective.

Drew Erickson - ericksdr@dickinson.edu
Bevin McDevitt - mcdevitb@dickinson.edu
Emma Moore - mooree@dickinson.edu

Toulouse blogs:
http://blogs.dickinson.edu/toulouse/
Contacts
Center for Global Study and Engagement
Dickinson College
717-245-1341
global@dickinson.edu
Prof. Dominique Laurent - On-Campus Coordinator
Department of French
Dickinson College
P.O. Box 1773
Carlisle, PA 17013-2896
E-mail: laurent@dickinson.edu
On-Site Administration
Julia Carnine is Academic Director of the Toulouse program and Dickinson Center. She oversees the staff, plans and leads the academic program, advises students and teaches. Administrative Director, Laura Raynaud, a Toulouse program alumna, manages program logistics, including cultural excursions and the network of hosts. A part-time assistant, usually a recent program alum, assists the staff and provides practical advice to the students.
Contacts For Admitted Students
Academic Director
Julia Carnine
carninej@dickinson.edu
Administrative Director
Mrs. Laura Raynaud
raynaudl@dickinson.edu