This page is the brochure for your selected program. You can view the provided information for this program on this page and click on the available buttons for additional options.
Seoul, South Korea
(Outgoing Program)
Featured:
Dates / Deadlines: - unrelated header
Dates / Deadlines:
There are currently no active application cycles for this program.
Fact Sheet: - unrelated header
Fact Sheet:
#i18n(14)# parameter/value output
Language of Instruction:
English, Korean

Glossary entry for program parameter 10006

Class Eligibility:
2-Sophomore, 3-Junior, 4-Senior (fall only)
Minimum GPA:
2.8

Glossary entry for program parameter 10000

Housing Options:
Dorms
Maximum Credits Earned (per semester):
4.0
Academic Area of Study:
East Asian Studies, Economics, History, International Business and Management, International Studies, Law and Policy, Political Science, Religion, Security Studies

Glossary entry for program parameter 10009

Foreign Language Prerequisite:
none
Program Description:
Program Description:
Overview
Students in Seoul live and study at Yonsei University, one of Korea's most international institutions. Enrolled in the Division of International Education, they take courses taught exclusively in English for both Korean and visiting international students. Most students take courses in East-Asian studies, international relations, international business and Korean language.

Find more details below and in the Dickinson in Korea HANDBOOK
Seoul, Korea
Korea, known as "the land of morning calm," has retained its own unique identity for more than 5,000 years despite its unenviable position at the crossroads of major Asian and world conflicts. Rapid industrial growth has made Korea the 10th-largest trading nation in the world and one of the world's leading importing and exporting countries. Korea's impressive economic development has become a model for many underdeveloped countries.

Korea today presents a unique position from which to study the culture, economics and politics of all the nations of the East Asian region. As the capital, Seoul provides an intricate mix of culture, art and history.
Yonsei University
Yonsei University occupies a large campus in the middle of Seoul, a city of 11 million people, and is only 10 minutes from the country's center of government, business and culture. Founded in 1885, Yonsei is the oldest university in Korea and is made up of 17 colleges and 16 professional graduate schools, enrolling approximately 30,000 students.

The oldest private university in Korea, Yonsei originally was founded as a medical school and has retained its scientific roots. Although many students study Korean language, history and culture there, the university prides itself on its goal to be among the leading scientific-research institutions in the world.

Yonsei University is truly international, fostering academic partnerships with more than 500 institutions in 60 countries. Students studying at Yonsei will feel this international reach while they live and study alongside a diverse student body, consisting of more than 4,200 international students.

In addition to the variety of courses available, students may choose to join a number of social and sports clubs on campus, which are a great way to meet other students and become involved in the community.
Eligibility
The expectations to apply for this program are as follows:
2.8 cumulative GPA
All students must have a declared major at the time of application.
As a part of the review process students' conduct records and account status are also reviewed. Students and their parents should note that the review process takes all elements of the student's academic record into consideration and that even if a student has the expected GPA, they may not be admitted.
Students who have questions about the review process or their particular candidacy for a program should come into the Center for Global Study and Engagement for advising.

Center staff will not discuss students' applications with parents, friends or any other party without the student's consent and presence in the conversation.

Academics
The Seoul program is offered for a semester as well as for an entire academic year. Students enroll in the Division of International Education, where courses are taught exclusively in English for both Korean and visiting international students. Students most commonly take courses in East Asian studies, international relations, international business and Korean language. Coursework also may be completed in English in comparative literature and culture, economics, political science and life science. Students with sufficient Korean language skills may take courses offered by other divisions of the university.

Students are required to enroll in a Korean Language course appropriate to their linguistic level. This course is generally equivalent to two (2) Dickinson credits. Students select from a range of disciplines for their remaining courses.

Most students who successfully complete a semester in Seoul receive four Dickinson credits. For the academic year, students usually are eligible to receive eight credits.
How is instruction different?
In a Korean cultural context, it is important that you show respect toward teachers, professors, and elders – you should observe appropriate behavior and dress in the classroom, as well as observing Yonsei's strict attendance policy. Each teacher will have his or her own style and standards, but Yonsei policy states that "Any student who is absent from more than 1/3 of course meetings will be issued an "F" regardless of achievement in the course." Some teachers may be more "egalitarian" in teacher-student relations, while others may assume a more hierarchical rapport. To establish a positive relationship with faculty, you should attend class, set high standards for yourself, prepare your homework, and be attentive from the start.
What classes are available?
Korean Studies
East Asian Studies
Politics and Culture
Business and Economics
Science and Engineering
Korean Language (KLI)
*please be advised that course registration is first-come, first-served basis and business/economics courses are restricted to business/econ majors.
When will I register for classes?
If you have already surveyed the course offerings listed in the current Yonsei brochure, you are able to make a basic course request with your application. Actual course offerings and a book of complete course descriptions (syllabi) will be available at the Yonsei orientation. Students fluent in the Korean language may, with permission, select any of several thousand regular university courses.
Will the courses count towards my major?
Consult your major advisor before choosing courses.
Will they count in my GPA?
Coursework completed at Yonsei University will appear with course title and letter grade earned on the Dickinson transcript, but will not be calculated in your cumulative grade point average. To receive credit, your grade has to be a "C" or higher; all grades earned will appear on the transcript.
What is a full course load and how will my courses transfer?
Dickinson students must take a normal full load of classes as defined by their program or host institution.

The minimum course load for undergraduate students set by Yonsei University is 9 credit hours and a maximum of 18 credit hours per semester. All Yonsei courses are 3 credits (equal to one Dickinson course credit) except for the Korean language courses which are 6 credits (equal to two Dickinson course credits). Dickinson College requires its students studying abroad to maintain enrollment in at least 12 credit hours (the equivalent of 4 Dickinson course credits) per semester and will transfer no more than 4.5 Dickinson course credits per semester.

To take more than 4.5 credits per semester, a student must petition the Director of Education Abroad. If a student registers for more than the maximum allowed without permission of the Center for Global Study and Engagement, the course credit will not transfer. Students will also be responsible for any additional fees for doing this.

Only liberal arts classes will qualify for transfer credit.

Generally speaking, courses must have an equivalent at Dickinson. Exceptions include classes that focus on the culture and/or history of the country in which a student is studying.

Transfer credit will not be awarded for coursework that duplicates what a student has already completed at Dickinson.

Transfer credit is awarded only for classes in which a student earns a grade of "C" or better. However, all courses for which a student is registered will appear on the transcript, along with the corresponding grades.
Is there a language requirement?
Students enroll in the Division of International Education, where courses are taught exclusively in English for both Korean and visiting international students. Students are required to enroll in a Korean Language course appropriate to their linguistic level. This course is generally equivalent to two (2) Dickinson credits. Students select from a range of disciplines for their remaining courses.
Academic Excursions
Does this program include any group travel once I'm in country?
No, it does not. Participants in this program may choose, on an individual basis, to participate in excursions organized by the International Office at Yonsei. In many cases these excursions are free for visiting international students; however, some excursions require an additional fee for which the student must pay out-of-pocket.
What expenses are covered during excursions?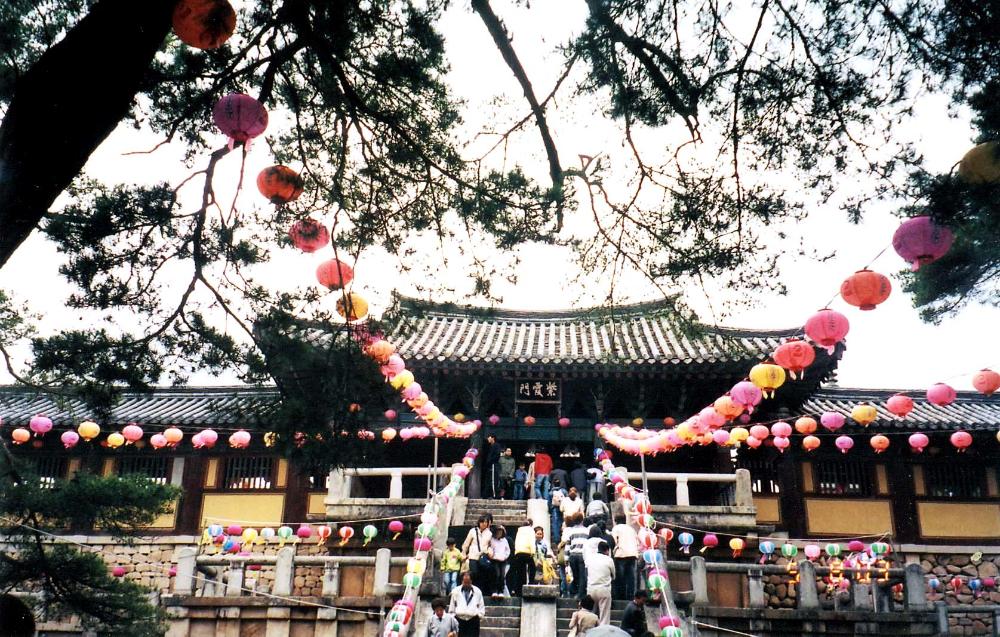 Students' costs will be covered according to the excursion detail. Students should inquire with the International Office for more information on what is included.
When will I find out where and when we're travelling?
Specific dates and locations for the Yonsei excursions offered will be announced throughout the semester.
Can a friend or family member who is not on the program also travel with us?
No, unfortunately, for logistical and academic reasons non program participants are not able to join in program excursions.
Are excursions optional?
Yes, they are optional.
Dates and Flights
When is orientation?
In addition to the full day mandatory pre-departure orientation you'll have on campus the semester prior to your program, there will be an on-site orientation for this program. In Seoul students' on-site orientation occurs the week before classes begin and is offered by Yonsei University's orientation for international students.
Orientation events include a tour of campus, an overview of Seoul's public transportation system, university and course registration meetings, and an overview of your health and safety while studying in Korea. There are also additional events offered to international students for which there may be a fee to participate. Students are provided with a small stipend so that they can participate in some of these optional orientation activities if they choose to do so.
What are the program dates?
Dickinson in Korea ACADEMIC CALENDAR

Students on this program will be given a date when they must arrive at Yonsei University. This information will be detailed in your offer letter and preparation materials sent from Yonsei. You must communicate your arrival plans to the CGSE by entering the flight information in your on line program accessible here. Also, students must comply with all information requests from the Yonsei so they are aware of your plans. Airport arrival services must be booked through the Yonsei International Arrival Services desk, also known as AirHelp.
Is there a group flight?
No, there is not a group flight organized for this program. Students must make their own travel arrangements after confirming the appropriate arrival dates. Students may wish to book their travel on their own or use Advantage Travel based in Syracuse, New York. We recommend students contact Advantage Travel by calling 1-800-788-1980. Although flights can be booked online, we strongly encourage students and their families to consider the benefits of an agent's services given the duration of study abroad programs and the complexity of international air travel today.
What if my family wants to visit me?
If you have family or friends who are planning to visit you, please do not make travel plans until you arrive at the program and become familiar with your class schedule and any Yonsei University excursions wish to participate in. It is not acceptable to skip class for personal travel. Please note that many courses at Yonsei have an attendance policy—student absenteeism is factored into course grades.
When will I have time to travel?
The Yonsei international office offers group academic excursions for international students throughout the year and all participants are provided with a stipend from Dickinson to help cover fees with some of the excursions and activities if they wish to participate. Many students also travel on their own during major Korean holidays and school breaks when classes are not in session.
Can I arrive early or stay after the program ends?
Students may not arrive early or stay late in Yonsei organized accommodations. Students may wish to arrange for their own lodging and do so at their own expense. You should also consider your visa validity when you make the decision of whether or not you may arrive early or stay late. No student may arrive late for the start of the program.
Finances
How much does the program cost?
The program budget sheet can be found at the top of this page to the left of the Apply Now button.
What is included in the program fee?
The fee includes tuition, room, board, academic excursions and emergency insurance. Airfare and visa fees are not included. The budget sheet also lists additional fees students should anticipate.
Is my flight included?
The flight is not included but the cost is taken into consideration when your financial need is calculated for your semester abroad.
How much extra money do I need to bring?
This depends on you. We encourage students to not travel every weekend, but to really engage their host city in meaningful ways during their semester abroad. An estimate of personal expenses is included on the budget sheet, but it really depends on you and your spending habits.
Will I receive a stipend?
Yes, when you arrive in Korea a wire transfer will be sent to you to defray the cost of local ground transportation, cultural excursions and events, on-site orientation activities, transportation to/from the airport and Yonsei University, lodging for the day you arrive as well as subsidies for bottled water, printing costs, and laundry (note: the stipend may be paid in one or two wire transfers). Since board is not available at Yonsei, the Dickinson board fee will be deducted from the overall comprehensive fee on your Dickinson student account; it will not be paid as a stipend. You need to take these funds with you to cover your food expenses. A full description of the stipend can be found on the budget sheet above.
How will I access my money in Seoul?
An account in Korean currency can easily be opened at the campus branch of Woori Bank, located in the Student Union Building. You will need your passport and Yonsei student ID to open an account.
Health
How do I access health care in Seoul?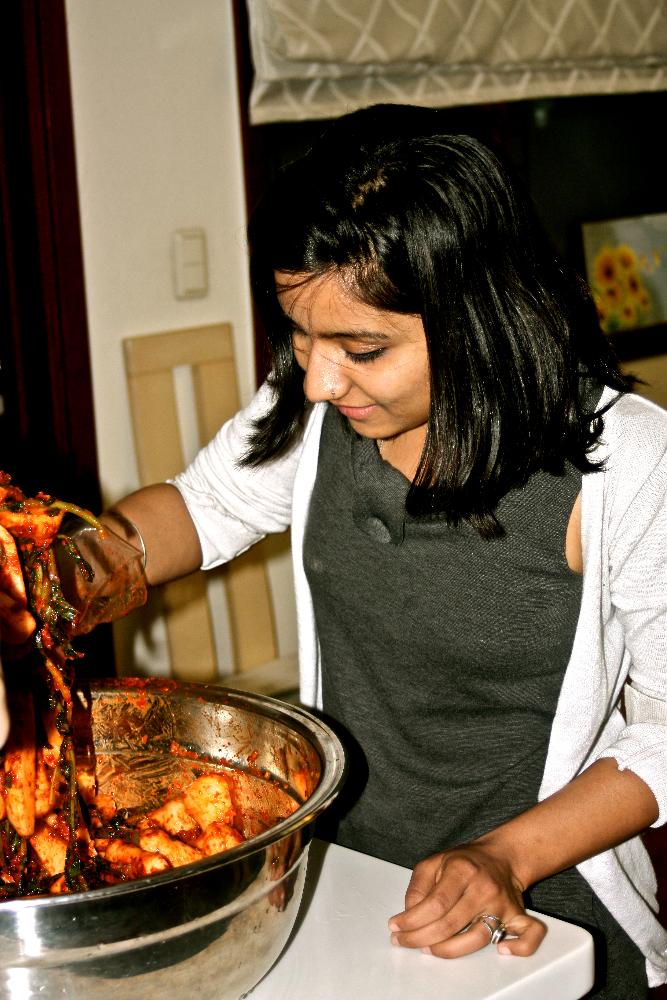 There is no student health coverage available at Yonsei University; therefore, it is important to understand exactly how your personal insurance policy covers you while you are in Korea and the procedure for being reimbursed for expenses. For more information, click here. You are strongly encouraged to take care of all routine medical, dental, and vision exams prior to departure.
What if I become ill while I'm in Seoul?
In case of a medical emergency, students go to Severance Hospital in Seoul for service. Severance maintains an International Health Care Center, where foreign patients may be seen. Be prepared to pay the full fee up front, and then submit the bill for reimbursement from your home insurance company.

Dickinson also provides students with medical and travel security assistance through International SOS. Please visit our Health and Insurance Abroad page for more information.
Housing
Where will I live?
You will either live in the International House or SK Global House, depending on availability and when you register for housing at Yonsei. The doubles in International House are slightly bigger than those in SK Global and are equipped with a personal refrigerator shared between two roommates. However, the doubles in SK Global have a personal restroom and shower along with a small balcony. In IHouse you would use shared stall restrooms and showers that are cleaned daily by housekeeping.
When do I find out information about my housing?
Full details about your housing will be sent to you from the Seoul staff as soon as it becomes available. You can find information about the dorm on Yonsei's website. Dorm rooms are western-style, with twin beds. In addition to a bed, each person is provided with a wardrobe closet, a desk, and a small bookcase.The dormitory has shared refrigerators for student use, lounge areas, study areas, a recreation area, computer room, lecture room and laundry facilities. The dormitory has central heating and an air conditioning in each room.
Where is my dorm located?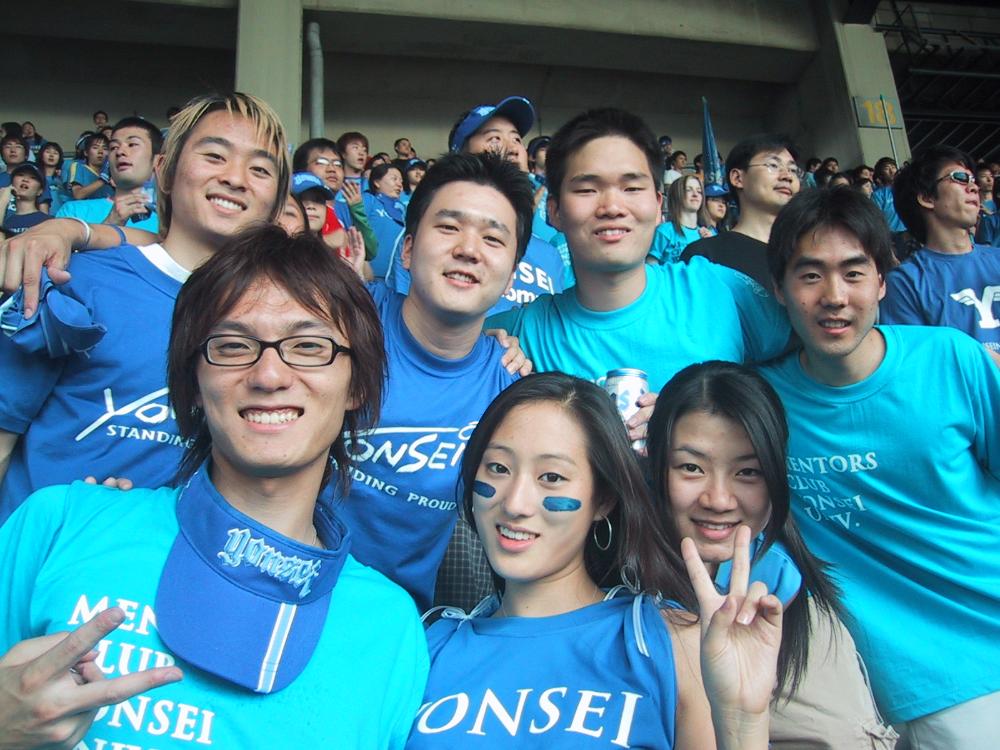 International House and SK Global House are located on the Yonsei campus.
Who will I live with?
A mix of international (non-Korean students both degree-seeking and exchange) and a few Korean students live in the dormitory to provide an international atmosphere, though the primary language in the dormitory is English. It is important to note that, culturally, Korean students live at home with their families, so the dorms will be mainly populated with international students. There are floors for both undergraduate and graduate students and separate wings for men and women.
Will I have my own bathroom?
The doubles in SK Global have a personal restroom. Students in International House share stall restrooms and showers.
Will I have access to a kitchen, laundry facilities?
International House has a lounge area on each floor with a small kitchen and a refrigerator to make and store food. In SK Global House, there is a larger kitchen on the bottom floor where students can make and store food. There are many options for purchasing meals in one of the college cafeterias or local restaurants. Laundry facilities are available in the dorms and you have the option to purchase detergent and dryer sheets in the laundry room.
What if I don't get along with my roommates?
Yonsei University housing staff are available to assist you. You can also contact the CGSE if you need additional assistance.
Will I have internet access in the dorm?
Residence rooms are equipped with internet access.
There are no internships available on the Dickinson in Korea program. A student interested in conducting an independent research project may apply for a small grant to support their project. Please visit our Scholarships for Global Study page for more information on research grants.
Visas
What is a visa?
A visa is a document, normally affixed within your passport, which allows you to enter the country and stay for the duration of your program. The requirements for the visa and visa process are controlled by the government of the country you are entering, are non-negotiable, and can change regularly. If you arrive without the proper visa, you will be sent home by immigration officers at your own expense.
Do I need a visa?
Dickinson in Korea VISA GUIDELINES

A student visa is required to participate in the Seoul program. If you do not hold a U.S. passport, you should consult with the Korean embassy in your country of citizenship for the student visa requirements. Obtaining a student visa is the student's responsibility. We will review the guidelines for obtaining a student visa at the Pre-departure Orientation.

We have produced visa guidelines to provide you with an overview of what you will need to do to obtain a student visa. Please note: this is only a tool to help you get started! It is not a substitute for consulting with the Korean consulate that has jurisdiction over your state of home residence. Make sure you are familiar with the most up-to-date regulations by visiting their website frequently.

Also, you need to ensure that your passport is valid for 6 months after the program end date.
How do I get a visa?
You will need to collect required documentation and either make a visa appointment at the consulate or mail in your application materials to the consulate. Please consult the Visa Guidelines for your country of study.
Do I have to go to the consulate/embassy?
There are two options: 1) you can make a visa appointment at the Korean consulate in New York City or the Korean consulate that presides over your home state jurisdiction and submit your student visa application. Or 2) you can mail your documents to the Korean consulate in New York City or the Korean consulate that presides over your home state jurisdiction for application submission.
How much does a visa cost?
Currently the visa fee is set at $45; however this amount is subject to change. Be sure to check the consulate's website for any fee change before you submit your visa paperwork.
How long does it take to receive my visa?
At the New York consulate, it can take up to 2 weeks to obtain a student visa.
If I'm not a U.S. passport holder, are there any additional requirements?
Yes, you will need to do your own research on visa requirements for citizens of your home country to study in Korea. The CGSE may be able to help you with the required documents. Also, you will need to inform International Student Services that you will be studying outside of the United States and discuss how you will remain in valid F-1 status during your studies abroad.
Will the Center help me with the visa?
Yes, we provide you with visa guidelines, as well as various required documents needed for the visa process.

IMPORTANT: Students are required to obtain their Foreign Card within the first month of arriving in Seoul. The staff at Yonsei will assist you in this process. You must return this card to Korean Customs upon your final departure from South Korea. Not returning this card will result in a large fine.
Student Perspective
Global Ambassadors are returning study abroad students who serve as peer advisors for their program. Please feel free to contact them for a student perspective.

Yejin Son
sony@dickinson.edu
On-site Administration
The program is administered by the Division of International Education and Exchange at Yonsei University, which provides on-site support and advisement to students.
Contacts
Marissa Mitchell
Coordinator/Study Abroad Advisor
Center for Global Study and Engagement
Dickinson College
717-245-1034
mitchmar@dickinson.edu