This page is the brochure for your selected program. You can view the provided information for this program on this page and click on the available buttons for additional options.
Dickinson in New York City
New York City, United States
(Outgoing Program)
Featured:
Program Terms:
Program Terms:
Spring

Budget Sheets
Spring

Dates / Deadlines: - unrelated header
Dates / Deadlines:
There are currently no active application cycles for this program.
Fact Sheet: - unrelated header
Fact Sheet:
Program Description:
Program Description:
The Dickinson in NYC program is suspended for spring 2021.

Overview
Students of international business & management and economics can live and learn in one of the world's premier business capitals when they take part in the Dickinson in New York program. Students live in Manhattan while taking courses at Baruch College's Zicklin School of Business. Internships and independent-study projects are a key part of the program. Participants in recent semesters have interned at UBS, Merrill Lynch and NBC.
New York City is without a doubt one of the world's most dynamic metropolises. In addition to being home to an unparalleled variety of art and cultural opportunities, New York is one of the most important economic hubs in the United States and the world. A high concentration of financial firms, coupled with numerous other retail, marketing, strategic and commercial enterprises, make New York an ideal location for Dickinson's international business & management students to gain real-world insight into business while studying off campus.

Find more details below and in the Dickinson in New York City HANDBOOK
Baruch College's Zicklin School of Business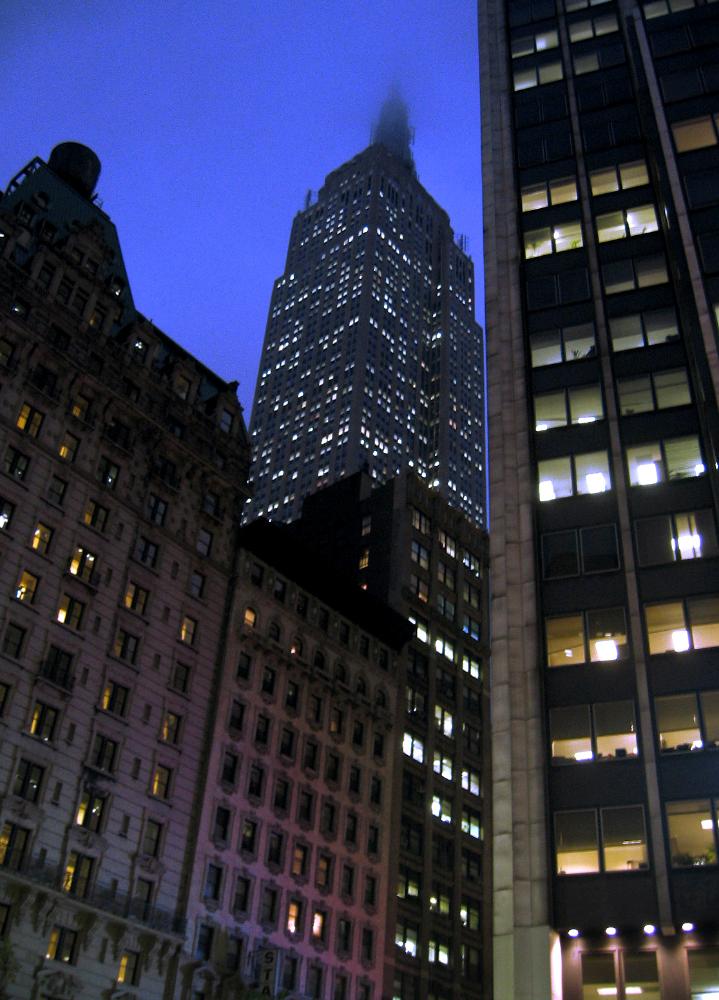 Baruch College, located in the heart of midtown Manhattan, is part of the City University of New York (CUNY) system. The College has more than 14,000 students, 10,000 of whom study business. Baruch's urban campus includes the Newman Library, with more than 400,000 volumes and 2,500 periodicals dedicated to business, as well as the Wasserman Trading Floor, the most advanced simulated trading floor of its kind. Dickinson program participants have full access to these facilities, and they may also use the athletics center and student academic support services at Baruch College.

For more information, please visit Baruch College's Zicklin School of Business website.
Eligibility
The expectations to apply for this program are as follows:
Cumulative 3.4 GPA
Students who have declared a major in IB&M or Economics will receive preference in applying to this program; however, interested and qualified students from other majors are invited to apply.
All students must have a declared major at the time of application.
As a part of the review process students' conduct records and account status are also reviewed. Students and their parents should note that the review process takes all elements of the student's academic record into consideration and that even if a student has the expected GPA and language pre-requisites, he or she may not be admitted.
Students who have questions about the review process or their particular candidacy for a program should come into the Center for Global Study and Engagement for advising.

Center staff will not discuss students' applications with parents, friends or any other party without the student's consent and presence in the conversation.

Academics
Dickinson students studying in New York select two Baruch courses from a list of options that have been pre-screened by Dickinson IB&M faculty. Each of these courses, if successfully completed, is equivalent to one Dickinson credit. Students also complete a two-credit independent study which may encompass an internship experience. Students select a Dickinson faculty advisor to oversee their independent study, which consists of several writing assignments, including one substantial paper and a journal. Participants also work to secure an internship. In most cases, the internship will provide material and experiential learning opportunities for use in students' independent research projects.

For more information on course offerings at Baruch College's Zicklin School of Business, please visit the Schedule of Classes webpage on their website.
In past semesters, students have taken these courses (these courses may not be offered each semester):
Investment Analysis
Introduction to Information Systems and Technologies
International Marketing
Media Planning
Statistical Analysis for Economics and Finance
Students who successfully complete the semester in New York earn four credits.
How is instruction different?
Some courses at Baruch are large lecture-based classes, while others are offered in a seminar style, more on the scale of those at Dickinson.
What classes are available?
Dickinson students have the opportunity to enroll in any two undergraduate courses offered at Baruch provided they have taken courses fulfilling the necessary pre-requisites. Students may not enroll in accounting courses specific to any CPA program, any 4000-level finance course, nor may they enroll in graduate-level courses at the Zicklin School of Business.

All students must also select a Dickinson faculty member to serve as their independent study advisor. The independent study project is done in conjunction with the participant's internship experience and accounts for half of your academic credit from the program if you successfully complete the study.
When will I register for classes?
Prior to your arrival at Baruch College. Course registration may be confirmed with Baruch's Study Abroad Office at the welcome reception.
Will the courses count towards my major?
Consult your major adviser for more information.
Will they count in my GPA?
Grades for courses taken at Baruch College are recorded on the transcript, but are not included in the GPA.

Grades assigned by the Dickinson College faculty member overseeing a student's independent study (worth 2 credits) will be recorded on the transcript and will be included in the GPA.
What is a full course load and how will my courses transfer?
Only liberal arts classes will qualify for transfer credit. Generally speaking, courses must have an equivalent at Dickinson.

Students may not enroll in more than 8 credits (equivalent to 2 Dickinson credits) at Baruch.

Transfer credit will not be awarded for coursework that duplicates what a student has already completed at Dickinson.

Transfer credit is awarded only for classes in which a student earns a grade of "C" or better. However, all courses and grades will appear on the transcript.
Is there a language requirement?
No.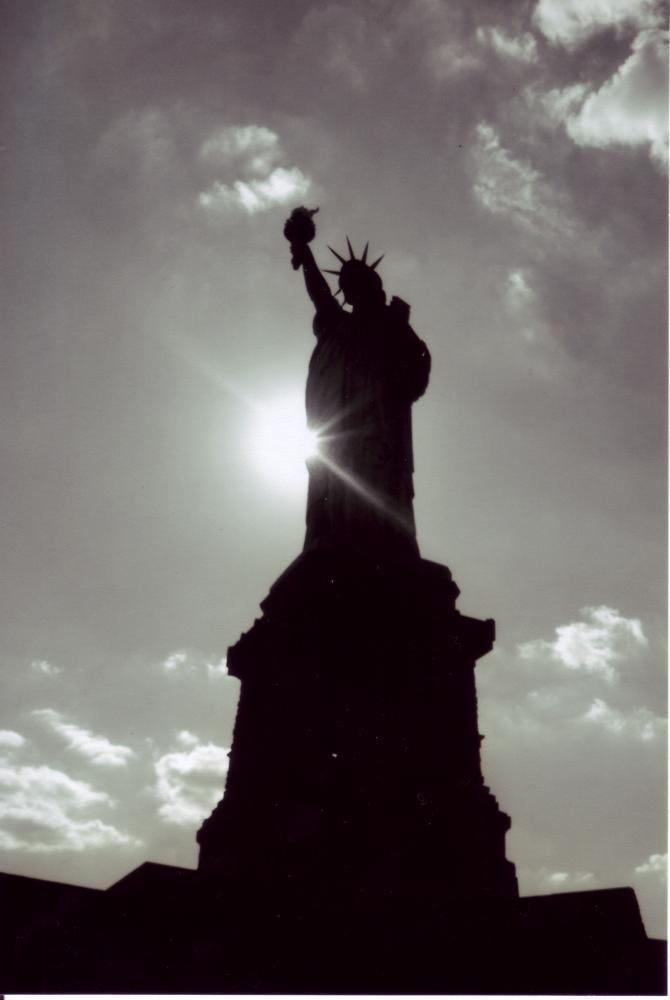 Students receive a cultural stipend to fund academic visits throughout the city.

Dates and Flights
When is orientation?
In addition to pre-departure orientation meetings on campus, there will be a two-day on-site orientation for this program. In New York, students' on-site orientation occurs the week before classes begin and is a combination of Baruch College's orientation for international and visiting students as well as activities designed just for the group from Dickinson.
During the orientation you will meet and work with a representative from the CGSE as well as Dickinson alumni working in New York. Orientation events include a tour of Baruch's campus, check-in meetings regarding students' internship searches, meetings with prominent alumni, and an overview of Dickinson's young alumni mentor program.
What are the program dates?
Dickinson in New York City ACADEMIC CALENDAR

Students on this program are afforded the luxury of having a range of dates when they can arrive on site. You must communicate your arrival plans with to the 92nd Street Y and the CGSE. To notify the CGSE, you should enter the flight information in your on line program accessible here. Students should arrive on the day that works best for them, but they must arrive within the window of acceptable dates to assure that they can move into Dickinson-arranged housing at the 92nd Street Y. Students generally come to New York early in order to interview.
Is there a group flight?
Unless otherwise stated, the CGSE does not arrange group flights. Students are responsible for booking their own travel to/from NYC. Accepted students will be given a timeframe in which they should plan to arrive and depart. Students should not purchase their flights until instructed to do so by the CGSE and/or on-site staff. We encourage students to carefully review the change fees and cancellation policies before booking a flight.

The CGSE does not endorse any particular travel agent or booking website but does provide additional guidance about booking flights on the CGSE website.
What if my family wants to visit me?
If you have family or friends who are planning to visit you, please do not make travel plans until you arrive at the program and become familiar with your class schedule and program excursions. It is not acceptable to skip class for personal travel. Please also note the 92nd Street Y's visitor policy and its limitations.
When will I have time to travel?
Most students remain in New York for a majority of the semester due to their course and internship obligations; however, some students do travel on their own during Baruch's spring break when classes are not in session.
Can I arrive early or stay after the program ends?
Students may arrive early (note the acceptable dates in the program handbook), but they must check out of the 92nd Street Y accommodations on the scheduled day. Students who wish to stay at the 92nd Street Y beyond the program must work directly with their management office to facilitate that. All non-program accommodation costs must be settled directly by the students.
Finances
How much does the program cost?
The program budget sheet can be found at the top of this page, to the left of the "Apply Now" button.
What is included in the program fee?
The fee includes tuition, room, board, academic excursions and emergency insurance. Airfare and visa fees are not included. The budget sheet also lists additional fees students should anticipate.
Is my flight included?
The flight is not included but the cost is taken into consideration when your financial aid need is calculated for your semester abroad.
How much extra money do I need to bring?
This depends on you. We encourage students to not travel every weekend, but to really engage their host city in meaningful ways during their semester abroad. An estimate of personal expenses is included on the budget sheet, but it really depends on you and your spending habits.
Will I receive a stipend?
Dickinson will provide you with a board credit, a transportation credit, and a cultural credit. See budget sheet above for details. These credits will be applied to your Dickinson student account, effectively reducing the program fee for the semester; it will not be paid as a stipend. You will need to be prepared to take these funds with you to cover your expenses. If you receive financial aid, you may be left with a credit on your Dickinson student account which you can ask to be refunded to you so that you can deposit it into your personal bank account and have access to it during your time in NYC.
Can I work part time?
If you are an international student you may not work.
Do I need to buy additional insurance for the program?
No, your regular health insurance should cover you while you are in New York. International students are required to maintain the regular college health insurance policy which will cover you while you are in New York.
Health
What if I become ill while I'm in New York?
There are two hospitals located close to the 92nd Y:
- Lenox Hill Hospital, 100 E 77th St, NY, NY (Tel. 1-888-435-9984)
- Mt Sinai Medical Center, E 100th St and Madison Ave, NY , NY (Tel. 1-800-637-4624)

Please visit our Health and Insurance Abroad page for more information.
Housing

Students studying in New York live in furnished, shared accommodations in the greater New York metropolitan area. All participants receive a board and transportation credit. In recent years, students have lived at the de Hirsch Residence, located at the 92nd Street "Y".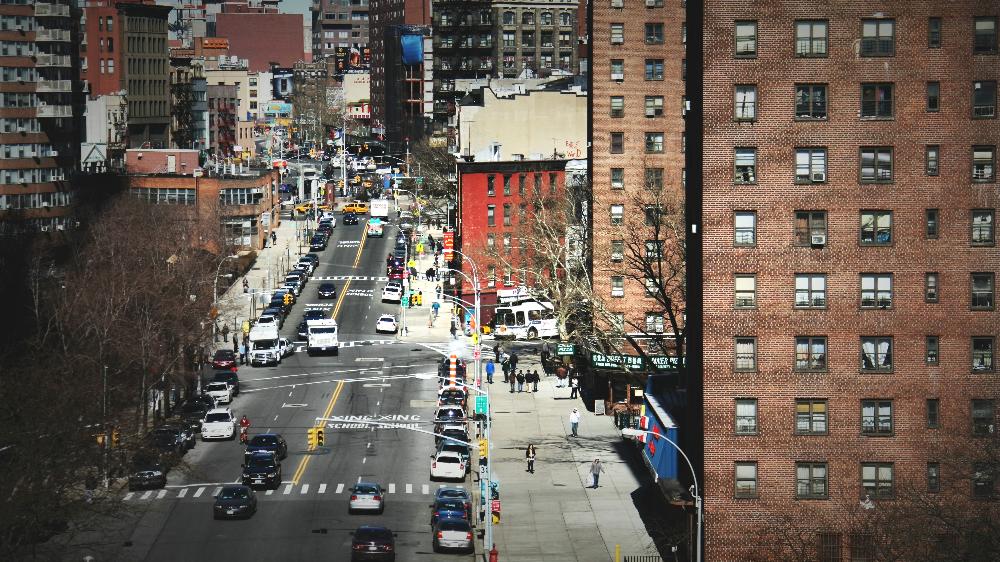 The de Hirsch Residence, located at East 92nd Street and Lexington Avenue, provides students with a fantastic location at which they can study and explore the city. The 92nd Street Y also offers a vast number of social, cultural and education events in which residents can participate; for additional information at the 92nd Street Y.
Internships and Research

During weekdays, students conduct independent research and perform a variety of functions at local internships. The number of hours students spend on site will vary according to the needs of the organization and the availability of the student; however, most students spend 10-20 hours per week at their internship site.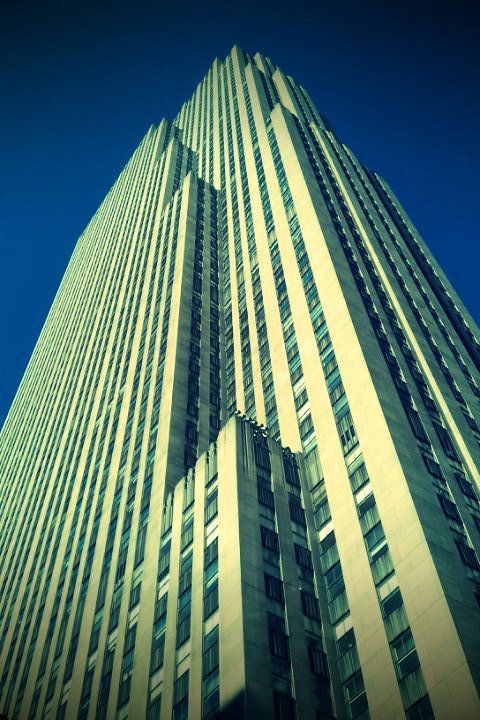 Internships are not automatically given to students, nor are they guaranteed with acceptance to the program. Students are encouraged to work through personal networks, the Baruch College internship office, and the Dickinson College Center for Advising, Internships & Lifelong Career Development to find an internship.
Students who do not elect to pursue an internship or who do not find a suitable position within a reasonable amount of time will still pursue the independent study project. The focus of the student's project will be set in collaboration with a faculty advisor from Dickinson and the student can use the vast resources of Baruch College and New York City to support his or her research.
All students accepted to the program, are expected and required to maintain open and frequent communication with Dickinson staff. They are also expected to utilize the resources available through Dickinson's Center for Advising, Internships & Lifelong Career Development to build networking and interviewing skills, resumé reviews, and gain general career search advice.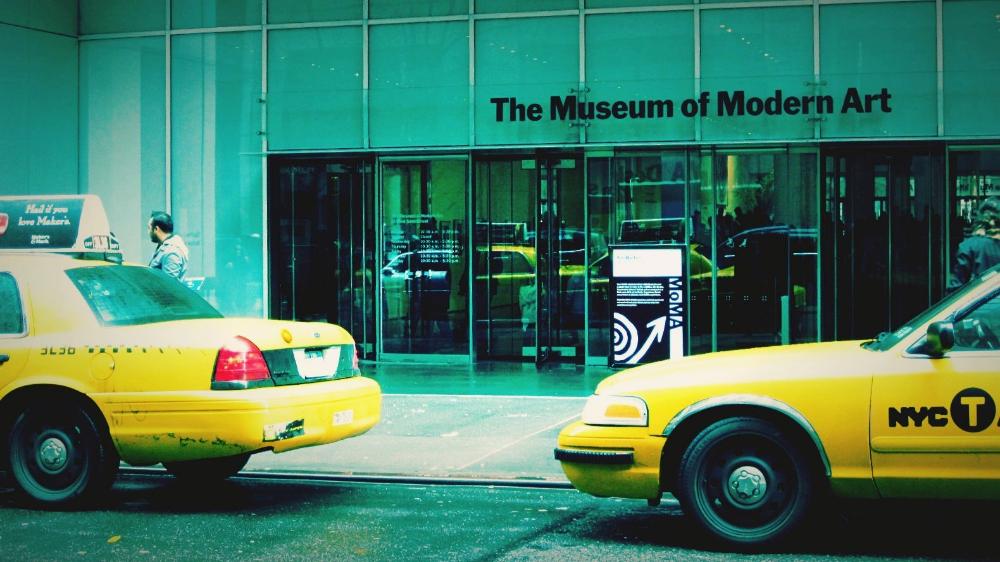 For U.S. passport-holders, there is no visa process to study within the United States.
For international students: you will need to update International Student Services with your new address in New York and inquire about Curricular Practical Training (CPT) options for your internship. You will also need to make sure that your I-20 has an up-to-date travel signature on the third page.
Student Perspective
Global Ambassadors are returning study abroad students who serve as peer advisors for their program. Please feel free to contact them for a global student perspective.

Contacts
Advisors (Please call for an appointment)
Center for Global Study and Engagement
Dickinson College
717-245-1341
global@dickinson.edu
Amity Fox, On-Campus Coordinator
Associate Dean, Academic Advising and Director, Internship Program
Dickinson College
P.O. Box 1773
Carlisle, PA 17013-2896
Phone: (717) 245-1740
E-mail: foxa@dickinson.edu
On-Site Administration
The program is supported on site by the Study Abroad Office at Baruch College. A Dickinson College faculty member from the INBM department also serves as an advisor to students studying in New York.