This page is the brochure for your selected program. You can view the provided information for this program on this page and click on the available buttons for additional options.
SFS Turks and Caicos - Marine Resource Management Studies
Caicos, Turks and Caicos Islands
(Outgoing Program)
Program Terms:
Program Terms:
Fall,
Spring

Program Sponsor:
Field Studies
Budget Sheets
Fall,
Spring

Dates / Deadlines: - unrelated header
Dates / Deadlines:
There are currently no active application cycles for this program.
Fact Sheet: - unrelated header
Fact Sheet:
Program Description:
Program Description:


School for Field Studies - South Caicos Island, British West Indies
Marine Resource Management Studies
In cooperation with the School for Field Studies (SFS), Dickinson students may participate in the fall or spring semester Center for Marine Resource Studies program exploring ways to improve the sustainability of exploited marine resources and the protection of the near pristine coral reef ecosystem surrounding South Caicos. The Center's research monitors the stocks of lobster and conch, the condition of coral reefs and the populations of reef fish. The goal of the program is to provide the local community and tourism developers with advice that will help sustain the traditional fishing economy as well as minimize the environmental impacts of growing tourism on the terrestrial and marine environments.

For more information, please visit the SFS Turks and Caicos website.

Note: You must apply and be accepted through Dickinson before finishing and submitting a partner program application. Partner program providers make all final admissions decisions.
Turks and Caicos
SFS is working with the Turks & Caicos Islands (TCI) Department of Environment and Maritime Affairs (DEMA) and the National Park Service to develop management strategies to help conserve marine biodiversity and provide economic opportunities for island residents. With so many local residents dependent upon marine resources for their livelihood, along with increasing resource consumption by tourists, finding viable options for managing fisheries and conserving critical habitats, including coral reefs, is crucial.
Academics
The program provides students with the opportunity to conduct field research that helps to provide the local government, community, and tourism developers with recommendations that will help sustain the economic, social, and ecological stability of South Caicos.
Eligibility
This Partner program requires students to have at a minimum:
One college-level ecology, biology, or environmental studies course 2.8 cumulative GPA
Open to all majors. Students majoring in biology and environmental science are encouraged to apply.
All students must have a declared major at the time of application.
As a part of the review process students' conduct records and account status are also reviewed. Students and their parents should note that the review process takes all elements of the student's academic record into consideration and that even if a student has the required minimum GPA and language pre-requisites, he or she may not be admitted.

Students who have questions about the review process or their particular candidacy for a program should come into the Center for Global Study and Engagement for advising.

Center staff will not discuss students' applications with parents, friends or any other party without the student's consent and presence in the conversation.

What is the focus of the program?
Students develop skills in field research techniques to expand their knowledge regarding marine ecology and coastal ecosystems. Snorkeling and SCUBA are common tools in studying a wide range of marine organisms and habitats. Students will learn about the challenges in balancing the economic needs of the fishing community with the environmental benefits of fisheries management.

TCI has an extensive network of 33 protected areas, but little is known about their function and effectiveness. With the Admiral Cockburn Land and Sea National Park and East Harbour Lobster and Conch Reserve directly off-shore the marine resource center, students evaluate the concept and practice of marine protected areas (MPAs) as a resource management tool.

Students help monitor the condition of the nearby coral reefs, both inside and outside the MPAs (marine protected areas), using REEF surveys and monitoring techniques. Through coursework, field exercises and research, students study marine habitats, assess the status and level of local fishing efforts, monitor the effects of tourism and habitat destruction, study marine species interactions, and investigate the feasibility of recycling programs along with other issues related to marine natural resource management and the local community.
What will the courses entail?
The program is a combination of coursework and field research. Classes include topics in ecology, environmental economics, and resource management. Students also participate in directed research using the field research skills they develop throughout the semester.

Students typically earn 16 credits for the semester-long program. This transfers back as 4 Dickinson credits.
What classes are available?
Courses are pre-determined and include:
Tropical Marine Ecology
Principles of Resource Management
Environmental Policy and Socioeconomic Values
Directed research
Will the courses count towards my major?
The following courses have been approved in the past for credit towards BIO and ENVST. Note: Final approval for course equivalency is determined by the chair of the academic department in which you are seeking credit.

| Abroad Course Title | Dickinson Course Equivalent |
| --- | --- |
| Tropical Marine Ecology | BIOL 300-level elective |
| Principles of Resource Management | BIOL 300-level/ENVST elective |
| Environmental Policy & Socioeconomic values | ENVST elective |
| Directed Research* | BIOL/ENVST research |
*Note: Credit for Directed Research is dependent upon the topic. Consult your major adviser for final approval on the research topic and satisfying the major research requirement.
Will they count in my GPA?
Yes, all courses taken with the SFS program count in the cumulative GPA.
Is there a language requirement?
No, the primary language spoken is English.


A wide variety of excursions, camping trips, and research expeditions supplement your classwork. SCUBA and snorkel trips will be an important component of the educational experience.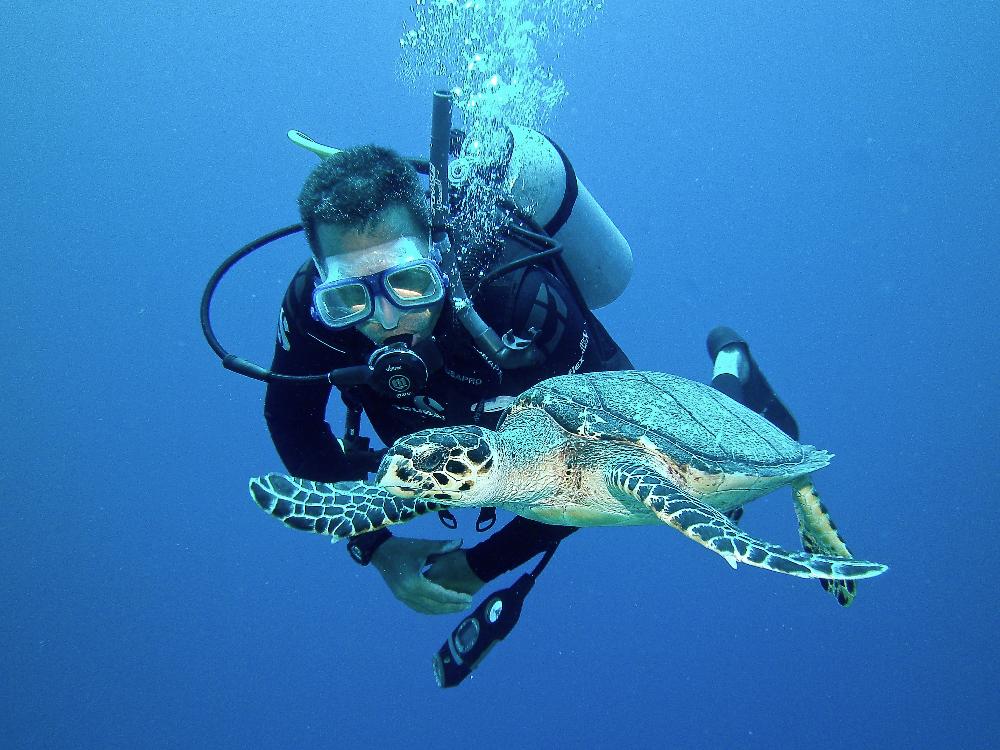 When is orientation?
Orientation will take place almost immediately upon arrival to the center on South Caicos. Town tours, bonding activities, and introduction to the various center resources will all take place within the first two days. A simple swimming test is required along with an orientation on waterfront facilities and rules that will also occur during this time.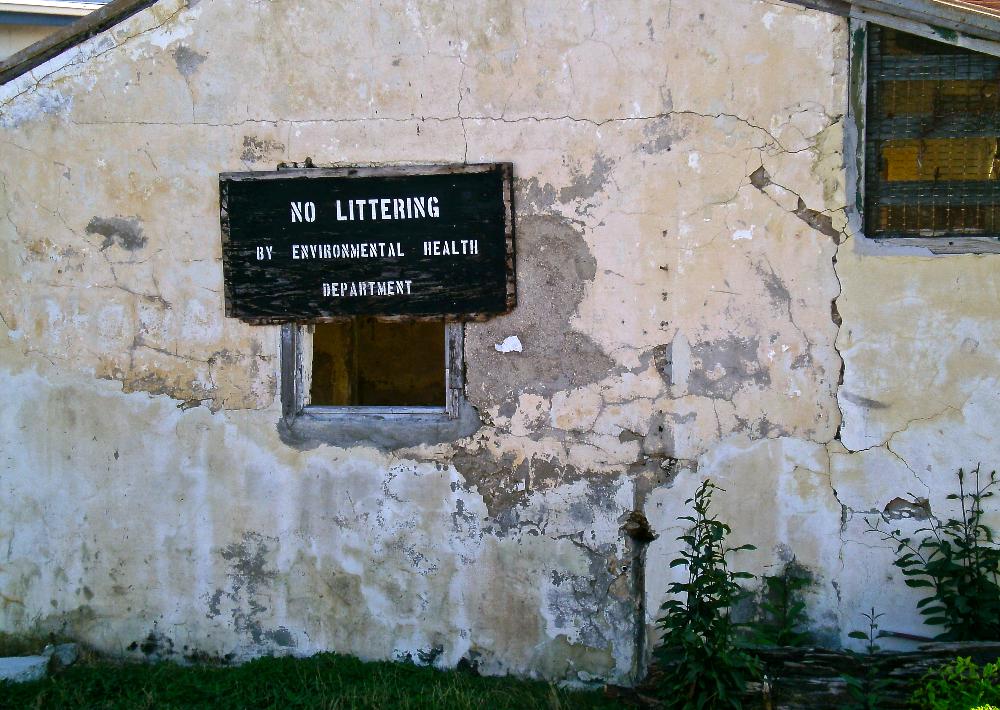 What are the program dates?
Students on this program will be provided with a date on which they must arrive in Providenciales, TCI. You must communicate your arrival plans with the on-site Student Affairs Manager as well as the CGSE. To notify the CGSE, you should enter the flight information in your on line program accessible here. Official dates for the program can be found here.
Is there a Group Flight?
Students will receive flight information from SFS. Students are responsible for booking their own travel to/from Turks & Caicos. Students should not purchase their flights until instructed to do so by SFS. We encourage students to carefully review the change fees and cancellation policies before booking a flight.

The CGSE does not endorse any particular travel agent or booking website but does provide additional guidance about booking flights on the CGSE website.
What if my family wants to visit me?
The School for Field Studies programs generally holds fairly packed schedules. There is a little time in the middle of the semester when you are required to leave South Caicos for a temporary break. This mid-semester break is a good time for families to visit. Otherwise, you should not plan any visits from family or friends as you simply will not have the time. Dates for the mid-semester break are determined after arrival to the program.
When will I have time to travel?
The only time you have available to travel is during the mandatory mid-semester break.
Can I arrive early or stay after the program ends?
Yes, but you should plan other housing arrangements as the center is closed prior to student arrival and directly after departure at the end of the semester. There are many hotel options on Providenciales, TCI.

How much does the program cost?
Students pay Dickinson comprehensive fees to attend this program. The cost includes all tuition, room, board, and local travel. However, airfare and visas are not included in this cost. The flights to and from South Caicos to Providenciales during the mandatory break are included. Budget sheets for the fall and spring are available online.
Are additional scholarships available?
As a Partner Program, students may use their Dickinson financial aid to cover the Dickinson comprehensive fees to attend this program. Additional scholarships and aid are available from SFS and students are encouraged to apply.
How much extra money do I need to bring?
This depends on you. An estimate of personal expenses is included on the budget sheet, but it really depends on you and your spending habits.
Will I receive a stipend?
No.
Can I work part time?
There are no real opportunities, nor is there much time, for students to take up a part time job.

What if I become injured or ill?
The field station has a Student Affairs Manager whose job it is to oversee safety on site. They run the on-site orientation and help students acclimate to their new environment. They educate the students on local hazards, present the rules, and manage compliance. Each SAM is required to hold certification as a Wilderness First Responder (WFR), a 72-hour first aid training course. They assist students when they become ill or injured and are there if students just need someone to talk to. They communicate regularly with the Safety Department at SFS headquarters. In the event that you require medical attention, a staff member will accompany you to a medical facility. There is a medical center located on South Caicos available to SFS students. SFS staff are trained in first aid and handling minor medical issues.
will I access medical care while in Turks and Caicos?
Students are required to carry health insurance valid in the country or countries of program operation, while enrolled in SFS programs. Some insurance carriers do not cover out-of-country medical expenses. Therefore, you should ensure that your medical insurance policy offers coverage outside of the United States and specifically in the country where the program is being held. Those insurance companies that do provide international coverage often do so on a reimbursable basis. Many foreign public or private hospitals and clinics will not accept insurance for payment. In most cases, you will need to secure a payment with a credit card deposit. This means that students will need to have a valid credit card to pay for medical expenses up front and then request reimbursement when they return home. If the student's current policy does not provide coverage outside the US, the Dickinson supplemental insurance policy with Arch will provide some coverage.

Dickinson also provides students with medical and travel security assistance through International SOS. See health and insurance abroad for more information.


In the event that a student requires medical attention during a program, a SFS staff member will accompany him or her on the visit(s) to a medical facility. Students will be liable for all these incidental expenses, including travel, meals, etc., incurred by all parties involved during these visits. Students must pay in full for these expenses prior to departure from the program.

Where will I live?
The SFS Center for Marine Resource Studies, located just steps from a crystal clear ocean laboratory, is adjacent to Cockburn Harbour, a town of about 1,100 residents. Our field station sits on elevated land about 40 feet above the water and looks directly out over the sea. Within a three-mile radius are coral reefs, mangrove islands, sea grass beds, carbonate platform flats, and deep-water diving. The main facility has a dining area, kitchen, classroom, computer room, and a veranda with spectacular ocean views. Students share living quarters in two residence wings. All student rooms are single-gendered quads, with one room housing six people. Each room contains its own bathroom which is shared by all occupants of the room. The SFS Center is fully equipped for marine operations with access to docks, motor boats, a compressor, and plenty of tanks and weights for SCUBA diving.
Will I have access to laundry facilities?
You should prepare to live with very minimal resources. The only available laundry is the ocean and freshwater showers are only allowed for each person once a week. However, salt water showers are sufficient and available for use at any time. You spend most of your time in the ocean so you will find this is a suitable substitute for the lifestyle you will adopt on the island.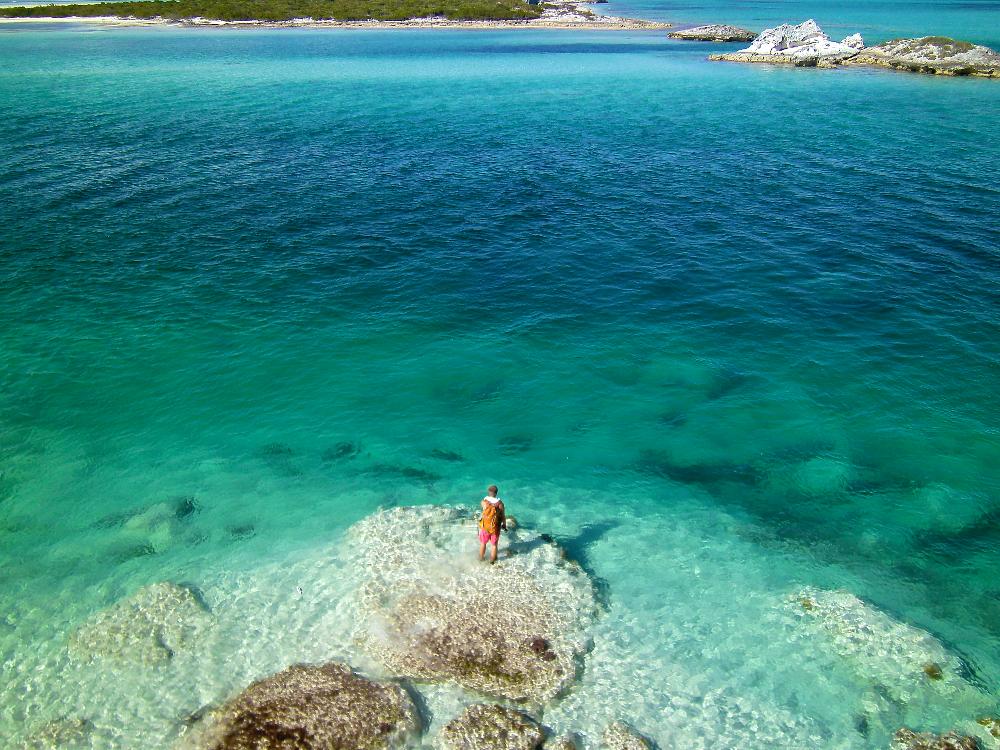 Available Research Topics
Population assessment of potentially commercial finfish species around South Caicos
Finfish dock landing
Coral reef ecology, including growth, survival, and recruitment
Baseline biodiversity surveys in critical habitats
Interactions between mangrove and sea grass faunal communities
Ecology of Nassau grouper
Local perceptions of tourism and fishing industries
Feasibility studies for recycling programs on South Caicos and the TCI
Habitat enhancement and restoration
Community Engagement Activities
Community reciprocity is at the center of The School for Field Studies (SFS) organizational and educational model. One of the pillars of the SFS community reciprocity model is engaging in community service, education, and outreach projects. These may include providing swimming lessons and environmental education for local children; reading, tutoring, and volunteer projects at the local library at the local library and grade school; teaching English to immigrants to help their integration into the community; creating public service announcement films and beach cleanups to raise environmental awareness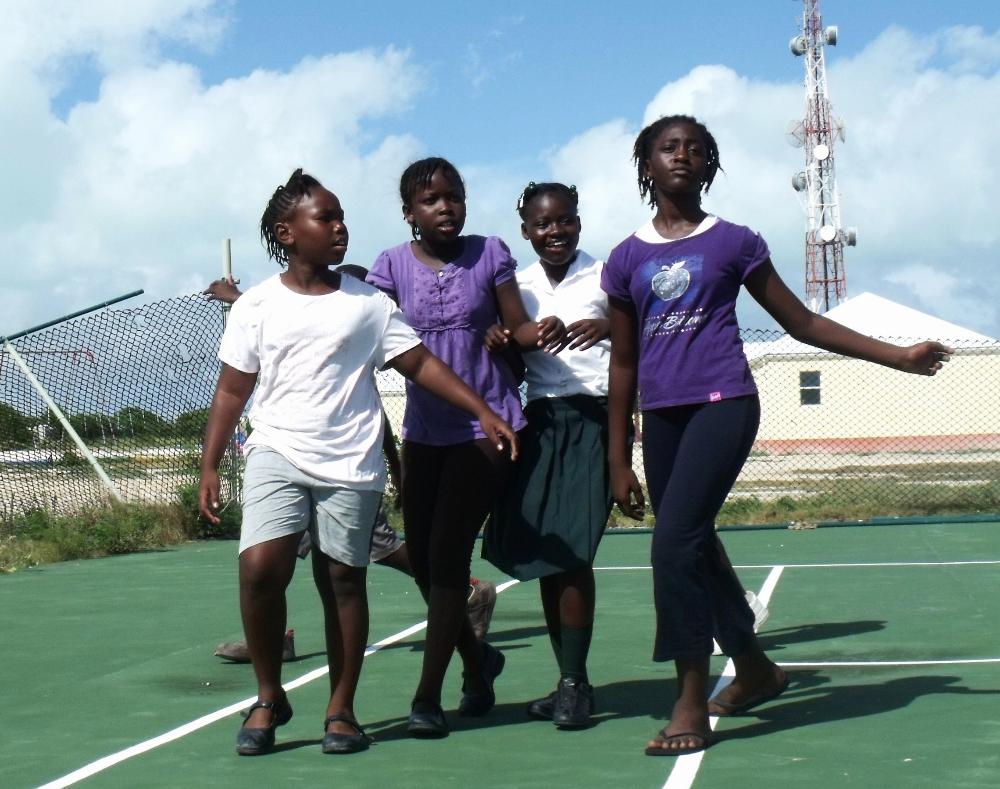 How do I get a visa?
U.S. citizens do not need to obtain a visa before arriving in Turks and Caicos; however, you are required to have a passport for six months beyond the program end date. The on-site Student Affairs Manager will help arrange your visa shortly after your arrival. The visa costs $150 for three months which students will need to pay upon arrival. A small fee will be charged at the end of the three month period to renew the visa and satisfy the remaining few days left on the island.
If If I'm not a U.S. passport holder, do I need to obtain a visa?
Yes, you will need to do your own research on visa requirements for citizens of your home country to study in the UK. The CGSE may be able to help you with the required documents. Also, you will need to inform International Student Services that you will be studying outside of the United States and discuss how you will remain in valid F-1 status during your studies abroad.

Global Ambassadors
Global Ambassadors are returning study abroad students who serve as peer advisors for their program. Please feel free to contact them for a global student perspective.

For more information, contact:
Advisors (Please call for an appointment):
Center for Global Study and Engagement
Dickinson College
717-245-1341
global@dickinson.edu

Professor Carol Loeffler
On-Campus Coordinator
P.O. Box 1773
Carlisle, PA 17013-2896
Phone: (717) 245-1360
E-mail: loeffler@dickinson.edu