This page is the brochure for your selected program. You can view the provided information for this program on this page and click on the available buttons for additional options.
Ben-Gurion University, Israel
Beersheba, Israel
(Outgoing Program)
Dates / Deadlines: - unrelated header
Dates / Deadlines:
There are currently no active application cycles for this program.
Fact Sheet: - unrelated header
Fact Sheet:
#i18n(14)# parameter/value output
Language of Instruction:
Arabic, English, Hebrew

Glossary entry for program parameter 10006

Class Eligibility:
2-Sophomore, 3-Junior, 4-Senior (fall only)
Minimum GPA:
3.0

Glossary entry for program parameter 10000

Housing Options:
Dorms
Maximum Credits Earned (per semester):
5.0
Academic Area of Study:
American Studies, Anthropology, Arabic, Archaeology, Earth Science, Economics, Environmental Science, Environmental Studies, Hebrew, History, International Business and Management, International Studies, Judaic Studies, Law and Policy, Middle East Studies, Philosophy, Political Science, Religion, Security Studies, Sociology

Glossary entry for program parameter 10009

Foreign Language Prerequisite:
2 semesters of Hebrew
Program Description:
Program Description:



Overview
Ben-Gurion University - Be'er Sheva, Israel
Located in the Negev desert, Ben-Gurion University (BGU) gives students a chance to study Hebrew Language, global health, Middle East studies, and environmental studies among other disciplines while living on campus with Israelis from all ethnic and religious backgrounds. The city of Be'er Sheva also offers students numerous ways to engage the local community both on and off campus.
For more information, please visit Ben Gurion University website.

Note: You must apply and be accepted through Dickinson before finishing and submitting a partner program application. Partner program providers make all final admissions decisions.
Be'er Sheva, Israel
Be'er Sheva is Israel's fourth largest city and one of the oldest cities in the world. Located in the Negev desert, Be'er Sheva has a rich history and unique cultural blend. The influences of various cultures can be seen both in the historic Old City and in the markets and cafes in the newer sections of the city. The city is a microcosm of Israel's overall population. The beautiful scenery surrounding Be'er Sheva beckons students to hike and explore nearby desert flats, sand dunes and deep canyons that stretch for dozens of kilometers. Israel's largest cities, Tel Aviv and Jerusalem, are easily accessible via high-speed train service.
Ben-Gurion University
Ben-Gurion University (BGU) is a diverse academic environment that attracts Israelis, Jews and Arabs, including Bedouin, as well as immigrants from Ethiopia and the former Soviet Union. The university was founded in 1969 to promote hi-tech industry, agriculture, health services and education in the Negev region, while also building bridges of peace between Israel and its Arab neighbors through initiatives is science, research and development. In a recent survey, BGU was voted the #1 university by Israeli students, noted for its warm ambience and personal approach. BGU boosts an active student life.

Dickinson students begin their studies at BGU with an intensive, six week Hebrew language ulpan held prior to the semester. During the semester, students have the opportunity to enroll in a wide-range of liberal arts coursework taught in English in a diverse residential campus environment. Students may also pursue independent study with a professor at BGU. Several themed semester programs are also available including:
Eligibility
This Partner program requires students to have at a minimum:
3.0 GPA
Two semesters of Hebrew strongly encouraged
Open to all majors. All students must have a declared major at the time of application.
As a part of the review process students' conduct records and account status are also reviewed. Students and their parents should note that the review process takes all elements of the student's academic record into consideration and that even if a student has the required minimum GPA and language prerequisites, he or she may not be admitted.
Students who have questions about the review process or their particular candidacy for a program should come into the Center for Global Study and Engagement for advising.
Center staff will not discuss students' applications with parents, friends or any other party without the student's consent and presence in the conversation.
Academics
What kinds of courses are available?
Courses are applicable to a wide range of subject matters, such as Anthropology, Arabic, Archaeology, Earth Science, Economics, Environmental Science and Studies, Hebrew, History, International Business and Management, International Studies, Judaic Studies, Law and Policy, Middle East Studies, Philosophy, Political Science, Religion, Security Studies, and Sociology, as well as themed semester programs focusing on topics such as "Sustainable Development and Environmental Justice" and "Peace Studies and Regional Security."
What language skills are required?
There is no requirement to apply, although two semesters of Hebrew are strongly encouraged. Prior to classes starting, students will attend the ulpan, a month long intensive Hebrew language program. Students may also enroll in Arabic courses.
What is the language of instruction?
Most students will take classes taught in English by BGU faculty. Students with sufficient Hebrew language skills may direct enroll in classes taught in Hebrew at the university.
Will the courses count towards my major?
Many courses at BGU can count towards your major. All students should check with their academic advisor on campus prior to course selection.
Generally speaking, courses must have an equivalent at Dickinson. Exceptions include classes that focus on the culture and/or history of the country in which the student is studying. Transfer credit will not be awarded for coursework that duplicates what a student has already completed at Dickinson.
Will they count in my GPA?
Course will not count in your Dickinson GPA but will appear on your Dickinson transcript.
How many credits will I earn?
Students will earn one credit for the required pre-semester language ulpan and four credits for the regular semester, for a total of five credits. All students must enroll fully in the program; students are not permitted to under-enroll during the semester.
Academic Excursions
What kind of excursions are available?
The Overseas Student Program Office (OSP) at BGU sponsors a wide variety of extracurricular activities with the goal of introducing students to the people, culture and geography of Israel. In addition to lectures, film screenings and potluck dinners, approximately once a month, OSP staff offer trips to sites of interest throughout Israel. A "Walkabout Club" was recently created to encourage students to explore the Negev desert.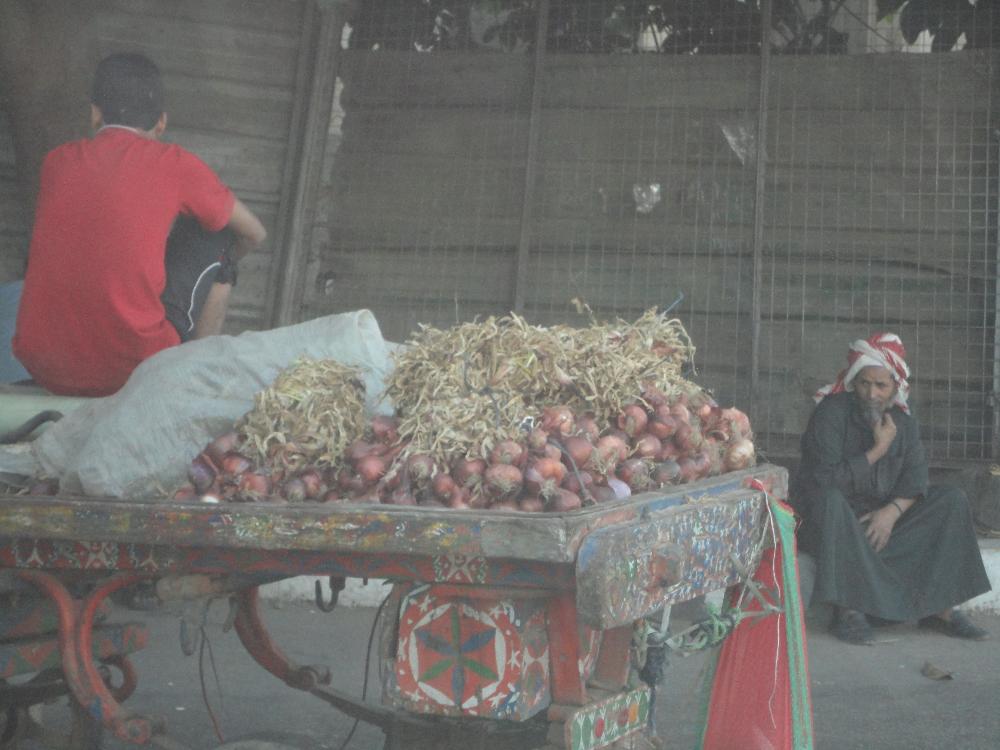 When will I find out where and when we're travelling?
Specific dates for longer excursions will be announced at the beginning of the semester. Local site visits in and around Be'er Sheva will be organized and announced during the semester.
Can a friend or family member who is not on the program also travel with us?
No, unfortunately, for logistical and academic reasons non program participants are not able to join the program for excursions.
Are excursions optional?
Not necessarily. Some excursions may be linked to your academic program and, in some cases, content delivered through the excursion will be relevant to a student's studies and assessment.
Dates and Flights
When is orientation?
In addition to the mandatory pre-departure orientation on campus, there will be and orientation immediately upon arrival in Israel. It will include introductions to the area as well as the month long intensive language program.
What are the program dates?
Tentative program dates may be found here.
Will there be a group flight?
No, students are responsible for booking their own travel to/from Israel. Accepted students will be given arrival/departure instructions from BGU. Students should not purchase their flights until instructed to do so. We encourage students to carefully review the change fees and cancellation policies before booking a flight.

The CGSE does not endorse any particular travel agent or booking website but does provide additional guidance about booking flights on the CGSE website.
What if my family wants to visit me?
The academic schedule is fairly packed and there is not much time for students to host visitors. Visits from family or friends should occur during academic breaks, so as not to disrupt your studies.
When will I have time to travel?
Likewise, students are expected to attend classes and other mandatory events. You may travel on your own during academic breaks.
Can I arrive early or stay after the program ends?
Yes, but you should make other housing arrangements, as housing will not be provided to you outside the regular program dates.
Flights
How much does the program cost?
Students pay Dickinson comprehensive fees to attend this program. The cost includes tuition, room, and mandatory local travel, as well as the ulpan. However, airfare and visas are not included in this cost. See budget sheets.
There is no board plan available at BGU; therefore, students will receive a full board credit per semester on their Dickinson student account. You must plan to have access to these funds that would normally be paid to Dickinson for your food purchases while studying abroad; no food stipends will be dispersed in Israel.
How much extra money do I need to bring?
You know your own spending habits! Students should plan to bring spending money for personal activities, as well as enough funds to cover food expenses.
Will I receive a stipend?
No. Students are expected to bring enough money with them to purchase groceries and cook for themselves in their dormitories. Several cafes are located on campus and offer low-cost meal options for students.
Health
How will I access medical care while in Israel?
All students are required to have health insurance that will provide coverage in Israel. The Overseas Student Program has arranged a comprehensive health insurance plan through an Israeli health insurance provider. Detailed information will be included in the pre-departure information provided by BGU after acceptance to the program.
Dickinson also provides students with medical and travel security assistance through International SOS. Please visit our Health and Insurance Abroad page for more information.
Housing
Where will I live?
Students are housed in dormitories with Israeli roommates to foster friendships and integration into campus life. Dorms are within walking distance to campus and offer many conveniences including computer labs, a mini-market, laundry facilities, student lounges and cafes. Students prepare their own meals in a dormitory kitchen or can dine at the campus cafeteria. There are many restaurants within walking distance of the dorms where students can enjoy "authentic" Israeli cuisine.
Where will I eat?
There is no board plan available at BGU; however, each dormitory is equipped with kitchen facilities and there are mini-markets and subsidized cafes on campus where students can eat. Dickinson students receive a full board credit refund on their Dickinson student account in lieu of a board plan in Israel. It is expected that you will have access to money for your food expenses while studying abroad.
Internships/Research
Are internships available?
A wide range of internships and volunteer opportunities are available. Students who wish to take on an internship may earn .5-1 credit depending on their working hours per week and may be requested to fulfill a variety of requirements within the internship period. Please note: Fall volunteer opportunities are sometimes limited due to the autumn holiday season in Israel and the general BGU schedule. Details will be available upon arrival in Israel.
Can I conduct research while abroad?
Students can conduct research abroad under the guidance of a Dickinson advisor. The Student International Research Fund (SIRF) was established to help students with extra travel costs associated with independent research projects. Students are encouraged to present their research at the International Research Symposium when they return to campus. For more information on SIRF, click here.
Visa
What is a visa?
A visa is a document, normally affixed within your passport, which allows you to enter the country and stay for the duration of your program. The requirements for the visa and visa process are controlled by the government of the country you are entering, are non-negotiable, and can change regularly. If you arrive without the proper visa, you will be sent home by immigration officers at your own expense.
Do I need a visa to study in Israel?
Yes, a student visa is required for this program. The New York Office of BGU will provide you with instructions and supporting documents for applying for a visa. Additionally your passport must be valid for six months beyond the end date of the program in order to obtain a visa. You can research the requirements for a visa (currently the A/2 Temporary Resident Visa) on the Israeli Embassy's website.
How do I get a visa?
You will need to make an appointment at the Israeli consulate in order to submit previously-gathered documents that are required for the visa.
Do I have to go to the consulate/embassy?
Yes, you will need to make an appointment at your regional Israeli consulate.
How much does a visa cost?
The current estimate of student visa costs is around $50.
How long is a visa valid for?
Your student visa is valid for one year. Keep in mind that the visa does not allow you to work while in Israel.
If I'm not a U.S. passport holder, are there any additional requirements?
Yes, you will need to do your own research on visa requirements for citizens of your home country to study in Israel. BGU and CGSE may be able to help you with the required documents. Also, you will need to inform International Student and Scholar Services that you will be studying outside of the United States and discuss how you will remain in valid F-1 status during your studies abroad.
May I use a visa service to get a visa?
Yes, there may be visa services that can assist you in obtaining the student visa. You will need to research these providers and their fees and timetables.
Global Ambassadors
Global Ambassadors are students returning from studying abroad. Currently, the Center for Global Study and Engagement does not have a student representative for this program. Please contact the CGSE for more information.
Study Abroad Advisors (please call for an appointment):
Center for Global Study and Engagement
Dickinson College
717-245-1341
global@dickinson.edu

For more information, contact:
Prof. Ed Webb, On-Campus Coordinator
P.O. Box 1773
Carlisle, PA 17013-2896
Tel. 717.245.1009
Email: webbe@dickinson.edu