This page is the brochure for your selected program. You can view the provided information for this program on this page and click on the available buttons for additional options.
Washington D.C., United States
(Outgoing Program)
Program Terms:
Program Terms:
Fall,
Spring

Budget Sheets
Fall,
Spring

Dates / Deadlines: - unrelated header
Dates / Deadlines:
There are currently no active application cycles for this program.
Fact Sheet: - unrelated header
Fact Sheet:
#i18n(14)# parameter/value output
Language of Instruction:
English

Glossary entry for program parameter 10006

Class Eligibility:
2-Sophomore, 3-Junior, 4-Senior (fall only)
Minimum GPA:
2.8

Glossary entry for program parameter 10000

Housing Options:
Apartment
Maximum Credits Earned (per semester):
4.0
Academic Area of Study:
Africana Studies, American Studies, Anthropology, Arabic, Archeology, Art & Art History, Astronomy, Biology, Chemistry, Chinese, Classical Studies, Computer Science, Creative Writing, Dance, Earth Science, East Asian Studies, Economics, English, Environmental Science, Environmental Studies, Film Studies, French, Geology, German, Hebrew, History, International Business and Management, International Studies, Internships, Italian, Japanese, Judaic Studies, Latin, Latin American Studies, Law and Policy, Mathematics, Medieval and Early Modern Studies, Middle East Studies, Music, Neuroscience, Philosophy, Physics, Political Science, Portuguese, Psychology, Religion, Russian, Security Studies, Sociology, Spanish, Theatre, Women's and Gender Studies
Internships:
Yes
Program Description:
Program Description:

The Washington Center - Washington, D.C.
Students may participate in the TWC internship program for either the fall or spring semester. Students are discouraged from spending a full year at TWC, and will only be allowed to do so on a case-by-case basis. Students are instead encouraged to combine this semester internship experience with an additional semester in a Dickinson study abroad program.

TWC offers experiential learning within an academic structure in order to encourage academic, civic, professional and personal development. TWC's unique format includes a 4 1/2 day-per-week internship, an academic course held once a week, and an independent study supervised by a Dickinson College professor. In addition, students may find themselves participating in any number of ancillary TWC activities, including small group discussions, professional workshops, excursions around the city, and volunteer activity in the local community. Recent speakers who have addressed TWC students include Secretary of Housing and Urban Development Ben Carson, former Secretary of Defense William Cohen, former Republican National Committee chair and Sirius radio host Michael Steele, former Obama White House Communications Director Jen Psaki, and President of the White House Correspondents' Association Margaret Talev.

For more information, please visit The Washington Center website.

Note: You must apply and be accepted through Dickinson before finishing and submitting a partner program application. Partner program providers make all final admissions decisions.
Academics
The TWC internship program includes the following components:
Internship (2 credits Fall or Spring Semester):

Once a student is accepted to the program, they will be paired with an internship advisor to guide them through the internship matching process. TWC maintains an internship partner network that includes over 600 organizations. TWC's internship advisor will discuss a student's individual interests, review their resume, and explore potential placement options with them. TWC will then submit a student's materials for targeted internship opportunities, after which the student will interview with interested sites and decide whether to accept or decline any offers. All accepted students are guaranteed an internship placement. Should students choose to do so, they can also arrange an internship on their own initiative, however students are strongly advised to speak with their internship advisor first.

Although the program is based in Washington, D.C. and most of the internship sites will be located within the city limits, it is possible for students to take advantage of internship opportunities almost anywhere within the Washington metropolitan area by using public transportation.

Students work at their internship sites 4 to 4.5 days a week. The internship experience is graded jointly by the internship site supervisor and the TWC program supervisor. The grade earned is reported on the Dickinson transcript, but the grade is not calculated as part of the student's GPA. The grade reported for the internship is your internship grade and your LEAD Colloquium grade factored together. The internship grade will count as 80% of the grade and the LEAD Colloquium grade is 20% of the grade earned and reported.

A selection of the organizations Dickinson students have interned at in recent years include the following:
Peace Corps (2015)
National Coalition for Homeless Veterans (2015)
United States Department of Commerce (2015)
United States Department of Justice, Office of International Affairs (2015)
United States Small Business Administration (2016)
Council of State Governments (2016)
National Legal Aid & Defender Association (2016)
Office of Representative Leonard Lance (2016)
United States Securities and Exchange Commission (2016)
Voice of America (2017)
Human Rights Campaign (2017)
District of Columbia Mayor's Office of Veterans Affairs (2017)
Citigroup Management, Inc. (2017)
Embassy of Israel (2018)
Academic Course (1 credit):

Students also enroll in a TWC academic course, which meets once a week in the evening for approximately 2.5 hours at various sites around the city. As with the internship, students earn a letter grade for the academic course taken and that is reported on the Dickinson transcript, but the grade is not calculated as part of the student's GPA.

Examples of previous courses offered at TWC include:
Campaigning for a Cause: How Advocacy Groups Change the World
Government and Business in the New Economic and Political Reality
Political Psychology
International Business Case Studies
Nonprofit Leadership and Management
From Ideas to Action: The Anatomy of Entrepreneurship
Strategic Communications
Mass Media and American Politics
U.S. Foreign Policy
U.S.-China Relations
Middle East Politics
Introduction to Criminal Law and Criminal Procedure
Forensic Psychology
Scandalous Washington: Uncovering D.C. History

Independent Study Project (1 credit):

Students complete an independent study project (ISP) with a Dickinson faculty member that is not unlike an independent study a student might do with the advice of a Dickinson faculty member while on campus. Students and their ISP advisers work together to converge on a suitable project theme, work schedule, and final work product. Individual student experiences will therefore vary. Although not required, students are encouraged to develop projects which focus on a dimension of the work they are involved with at their internship. Historically, such projects have offered the most productive and rewarding independent study experiences.

Many faculty members will also require students to submit journal entries about their internship experience on a regular basis.

An additional key part of the ISP is the faculty's member's visit to the student's internship site. This visit will be scheduled at the convenience of both the student and the faculty member, and it will typically occur sometime during the middle weeks of the semester. During the visit, students will be expected to brief their advisor on the progress they have made on their independent study, provide a short tour of their internship site, and to arrange for a short meeting with their internship supervisor, provided that person is available to do so. The college will reimburse the cost of lunch for the student and their advisor.

Students must identify their ISP advisor on their own. Students are advised to contact a faculty member who is most closely aligned with the area in which they would like to do their ISP as soon as they begin thinking about doing the Washington Semester program.

While all three of the grades you earn during The Washington Center program (seminar, internship w/LEAD Colloquium, and ISP) are all reported on your transcript, only the ISP grade will be calculated in your GPA.

LEAD Colloquium:

LEAD stands for Leadership, Engagement, Achievement, and Development. The LEAD Colloquium is mandatory component of the Washington Center experience. The LEAD Colloquium is a series of events, primarily taking place on Friday afternoons, which are meant to enhance the experience, both professionally and academically, for students during their time in D.C. Students will select from a series of pre-defined professional tracks (Nonprofit & Advocacy • Business & Global Trade • International Affairs • Law & Criminal Justice • Media & Communications • Politics & Public Policy • Science, Technology & Society), and they will gather for panel discussions, networking events and site visits with other students sharing their interests. Practical skills, such as a resume writing and informational interviewing, will be emphasized in Colloquium assignments. Specific dates for site visits and events in and around the Washington, D.C. metro area will be organized and announced during the semester. Again, this is a mandatory component of the program and the grade earned for the LEAD Colloquium will be factored into the grade received for the Internship.

The Portfolio

Students will develop a portfolio, the components of which document, analyze and reflect on the internship experience. The final project provides prospective employers, as well as graduate and professional schools, with impressive evidence of students' accomplishments.
Credit Policies

Students enrolled in the TWC program earn credit applicable to majors in a wide array of subjects, from Africana Studies to Computer Science to Law and Policy. The program is open to all majors.

Credits earned at TWC (4 in the fall or spring) will automatically be counted as general credit toward graduation. If you would like to apply to have any of your TWC credits to count toward your major, you must complete the Enrollment in Another Institution form when you return from TWC.

If you will be seeking credit toward the major, you are strongly advised to meet with the chair of your major department before you leave for Washington. Since you may not know what your TWC course or internship will be until close to the time you actually start work in Washington, it may not be possible to get the approval you seek ahead of time, but you can at least explain your plans and let the chair know you will be e-mailing him or her to seek this approval once you get to Washington and have your course and internship set up. You should save any documentation of the chair's prior approval.

The grade you receive for the independent study project (1 credit) is calculated into your Dickinson GPA. Grades for the course and internship are not calculated into your GPA, but will appear on your transcript.
Eligibility
This program requires students to have
2.8 GPA
Open to all majors. All students must have a declared major at the time of application
As part of the review process students' conduct records and account status are also reviewed. Students and their parents should note that the review process takes all elements of the student's academic record into consideration and that even if a student has the required minimum GPA and language prerequisites, he or she may not be admitted.
Students who have questions about the review process or their particular candidacy for a program should come into the Center for Global Study and Engagement for advising.
Center staff will not discuss students' applications with parents, friends or any other party without the student's consent and presence in the conversation.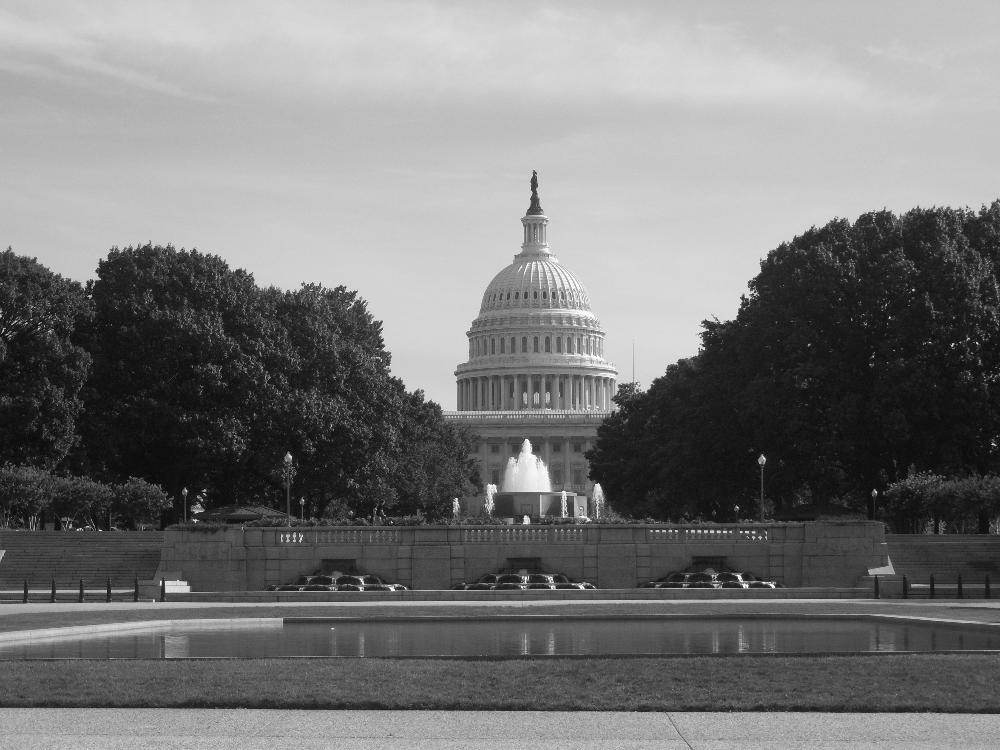 Financial Aid and Program Costs
Students pay Dickinson comprehensive fees to attend the TWC program. The fee covers tuition and fees, room, scheduled program activities, emergency medical insurance, and pre-departure and on-site orientation. The fee also includes local transportation for academic purposes (not personal activities) only.
Travel to and from Washington, D.C. is not covered. There is no group flight, and students are responsible for arranging their own travel to and from Washington, D.C.
Students will receive flight information from TWC. Students are responsible for booking their own travel to/from D.C.. Students should not purchase their flights until instructed to do so by TWC. We encourage students to carefully review the change fees and cancellation policies before booking a flight.
The CGSE does not endorse any particular travel agent or booking website but does provide additional guidance about booking flights on the
CGSE website
.
Be aware that a meal plan is not available on this program and, therefore, is reversed off the student account when bills are issued.
Students need to be prepared to pay for their food costs on this program. Students live in shared apartments and have access to a full kitchen for cooking.
Additional scholarships are available through TWC. Current scholarships are listed below:
inquiry form
and one of TWC's financial assistance advisors can provide more specific information about the types of financial assistance for which you may qualify. Students can also contact TWC at
financialaid@twc.edu
.
Should students need additional funding for travel costs associated with their ISP, the
Student International Research Fund (SIRF)
has been established to help students studying abroad at Dickinson and Dickinson Partner Programs with such costs. Students are encouraged to present their research at the International Research Symposium when they return to campus.
Obtaining a part time job is not encouraged as a way to mitigate the cost of the TWC program. The TWC program already requires many hours of time at the internship site, in seminars, and engaging the community. International students also may not work for pay due to visa requirements.
The semester program budget sheet may be found
here
. Students are encouraged to to engage their host city in meaningful ways during their semester off-campus, and so they should think carefully in advance about their spending habits.
Housing
Most students share a 2-bedroom/2-bath apartment with three other students. Each apartment is fully furnished and includes a full dining set, modern appliances including a washer and dryer, and wi-fi and cable service. Students should be prepared to travel with linens (including blankets, a comforter, sheets for a twin-XL mattress, towels and pillows), and once on site, students should also be prepared to purchase cleaning supplies, paper products, and groceries.
If students are interested in bringing their vehicle, parking assignments are made on a first-come, first-serve basis, depending on space and occupancy availability. They current rate is $550 for the spring/fall semester. The parking fee is due the day of check-in. For questions regarding parking availability, please email
housing@twc.edu
or call 202-469-8091.
Housing is not available for students who arrive early or stay after the internship program has ended.
For photos of accommodations at TWC, see the following
flickr page.
Healthcare
All students are required to have health insurance; typically this will be the same policy you have in place when you study at Dickinson. Students will receive a list of nearby medical facilities and mental health resources from TWC. Students should check with their health insurance provider to determine how to best cover care.

At orientation, students will be briefed on emergency policies and procedures; please follow these procedures in the event of a medical or other emergency. The health and safety of students is very important to The Washington Center and TWC staff is available to assist students.

Information for International Students:
Since TWC is located in Washington, D.C., U.S. citizens do not need to complete any visa applications in order to study there. If you are an international student, contact International Student and Scholar Services to discuss any changes you may need to make.
Advisors (Please call for an appointment):
Center for Global Study and Engagement
Dickinson College
717-245-1341
global@dickinson.edu
Professor David O'Connell
Department of Political Science
Dickinson College
P.O. Box 1773
Carlisle, PA 17013
Tel: 717-254-8092
Email: oconneld@dickinson.edu

TWC homepage