This page is the brochure for your selected program. You can view the provided information for this program on this page and click on the available buttons for additional options.
Málaga, Spain
(Outgoing Program)
Featured:
There are currently no active application cycles for this program.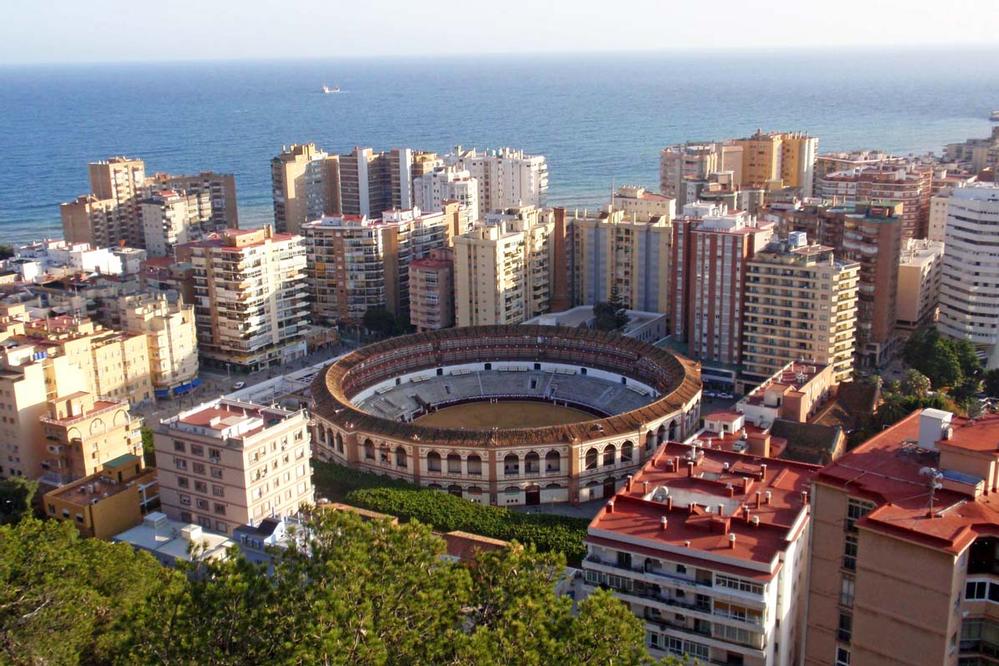 The five-week Málaga Summer Immersion program allows students to expand their linguistic ability and develop a cultural awareness of part of the Hispanic world. While living abroad, students will also deepen their understanding of Spain's history and cultural traditions.
Malaga, Spain
Founded by Phoenicians in the l0th century B.C., Málaga is a lively, attractive city of about 600,000 inhabitants. Within easy access to Málaga are the historical cities of Andalucía: Granada, Córdoba and Sevilla, as well as the famed beaches of Costa del Sol. Despite being surrounded by some of Spain's most popular tourist destinations, Málaga is a traditional Spanish city with cobble-stoned streets and promenades lined with palm trees along the Mediterranean bay. Early summer temperatures tend to stay in the 70s (F).

The University of Málaga is one of Spain's newest universities, founded in 1972. It is comprised of eight schools and has several institutes located in different sections of the city, enrolling over 20,000 students. Dickinson summer program participants will be enrolled in the Departamento de Cursos para Extranjeros, a branch campus of the University of Málaga. The Cursos campus is located east of the city center and within walking distance of most homestay families.
Eligibility
2.8 GPA
Successful completion of the intermediate college level of Spanish (SPAN-201 at Dickinson).
As a part of the review process students' conduct records and account status are also reviewed. Students and their parents should note that the review process takes all elements of the student's academic record into consideration and that even if a student has the required minimum GPA and language pre-requisites, he or she may not be admitted.

Students who have questions about the review process or their particular candidacy for a program should come into the Center for Global Study and Engagement for advising.

Center staff will not discuss students' applications with parents, friends or any other party without the student's consent and presence in the conversation.

SPAN 205: Málaga Summer Immersion
A typical day consists of the following activities: Monday through Friday mornings consist of language practice and grammar review with faculty from the Departamento de Cursos para Extranjeros of the Universidad de Málaga. Students will also take a course about Spanish culture, focusing on the country's art, customs, and history. The conversational classes and tutorials will include discussions on current issues, such as Spain's political and educational system. On weekday afternoons, students will practice language with tutors in small group situations. The tutorial sessions will consist of informal outings for vocabulary development and cultural immersion in real-life situations, such as at the post office, in the bank, at the market, etc. These tutorials will be replaced on some days by other organized afternoon activities.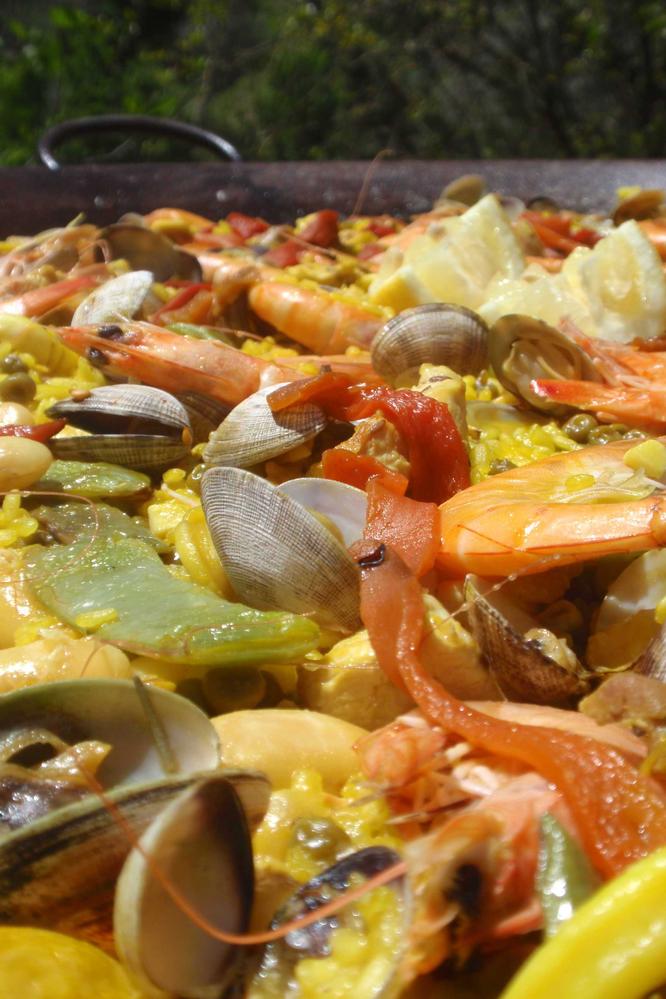 How many credits will I earn?
Students who successfully complete the program will earn one course credit (the equivalent of four semester hours). Program participants are required to abide by a language policy to speak only in Spanish for the duration of the program. Students will receive a letter grade for the course.
Will the course count towards my major?
SPAN 205 is a Dickinson course and counts towards a number of majors.
Will the course count in my GPA?
The course is offered for a letter grade and will count in your Dickinson GPA. Students from other institutions are advised to consult with their Registrar regarding credit transfer prior to applying to the program.

What excursions are available?
The program includes academic excursions to cities in Andalucía, as well as short excursions to various local sites and museums. Lectures precede the field trips in order to provide students with the necessary cultural and historical background.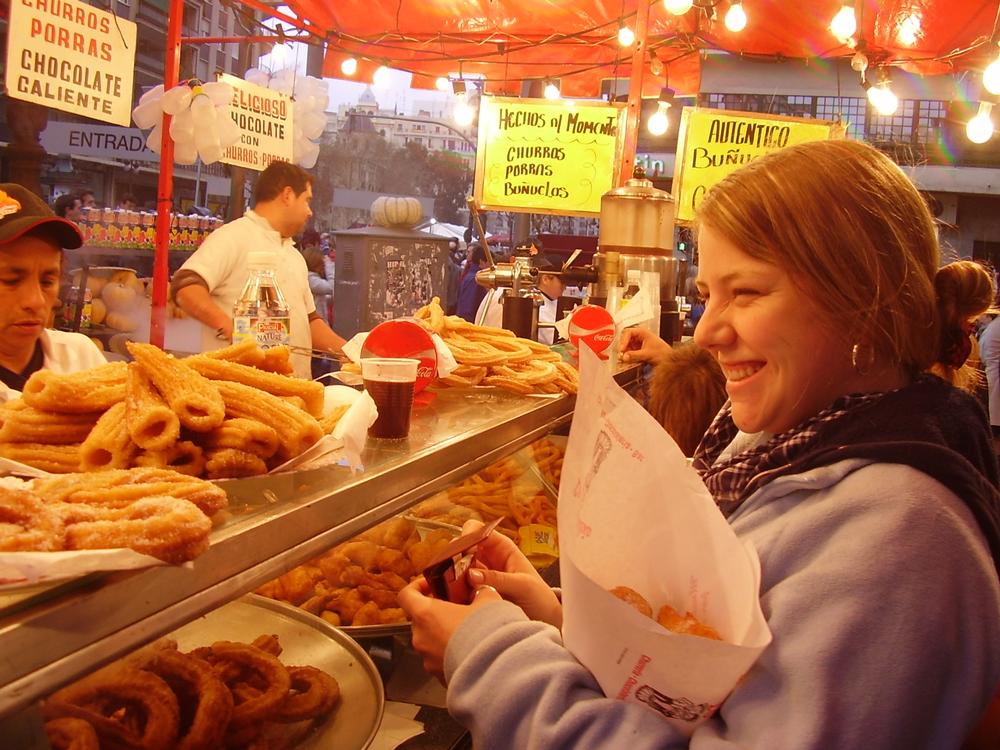 What expenses are covered during excursions?
Group transportation to and from the excursion site, board, and entrance fees to museums and activities are included. There may be one overnight excursion on the program, which will be covered as part of the program fee.
When will I find out where and when we're travelling?
Specific dates for excursions will be announced at the beginning of the program.
Can a friend or family member who is not on the program also travel with us?
No, unfortunately, for logistical and academic reasons non program participants are not able to join the program for excursions.
Are excursions optional?
No. These excursions are specifically integrated with your academic program and, in some cases, content delivered through the excursion will directly relate to a student's studies and assessment. All students should plan to participate in all excursions. If a student misses an excursion or a planned departure for a trip, these arrangements and costs will not be made up for the student. It is each student's responsibility to be where they need to be in order to participate fully in each academic excursion.
When is the application deadline?
February 1, 2017

When is orientation?
Pre-departure orientation will be held on at the end of April. An on-site orientation will take place when students arrive in Málaga.

What are the program dates?
Tentative dates are: May 25 - June 30 (last day of program), July 1 (flight departure from Málaga back to US.)
Is there a group flight?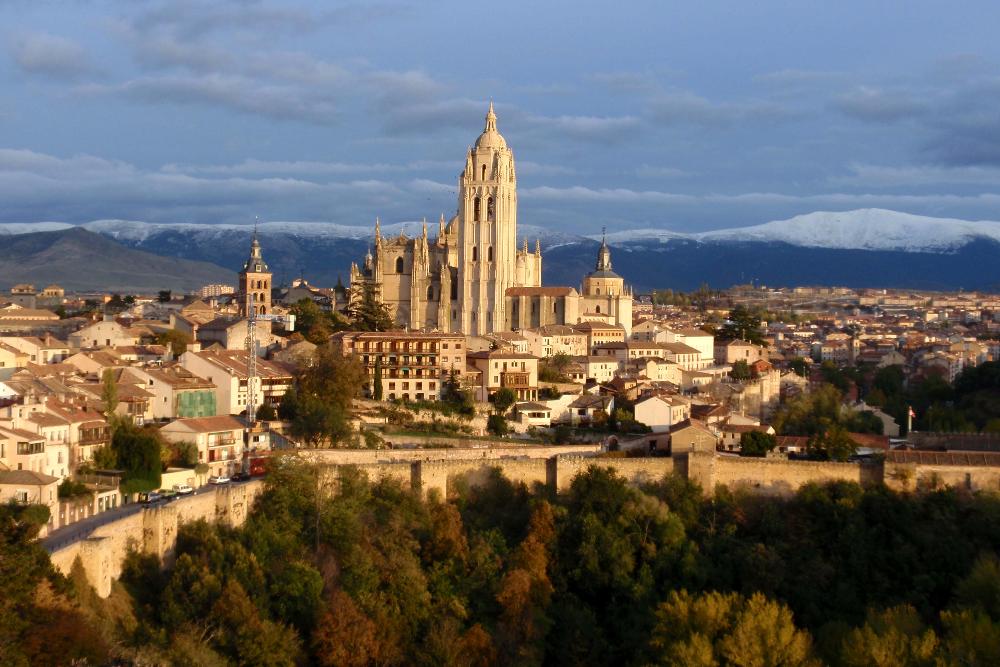 Program participants arrange and pay for their own individual flight. You will be given specific instructions for when you need to arrive and depart from the airport in Málaga. You will be met at the airport by the faculty director; transportation will be provided to/from the airport. You are required to submit a copy of your flight itinerary to the Center of Global Study and Engagement via your online application. Students should not make flight arrangements until you receive instructions from CGSE or the faculty director.
What if my family wants to visit me? When will I have time to travel?
The program is very intensive and you will have very little time for personal travel. You can make time for personal travel after the program ends.
Can I arrive early or stay after the program ends?
Students may arrive early or stay late if they wish to travel. Please note that if you choose to arrive early or stay late, you will need to make your own arrangements for housing (program dates for housing cannot be changed). You should also consider your visa validity when you make the decision of whether or not you may arrive early or stay late. No student may arrive late for the start of the program.

How much does the program cost?
The program fee for summer 2017 is $5,900.
What is included in the program fee?
The fee includes tuition, room, board, academic excursions and emergency insurance. Airfare and visa fees are not included. The budget sheet also lists additional fees students should anticipate.
How will I access my money while in Spain?
ATMs are a convenient way to transfer money and exchange currency. ATMs connected to international networks such as Cirrus and Plus allow you to retrieve cash in the local currency directly from your bank account in the United States. Inquire at your bank to be sure that your ATM card will allow cash withdrawals abroad. Major credit cards are also accepted; however, be sure to check about foreign transaction fees for using your card overseas. It is very difficult to cash travelers checks in Málaga.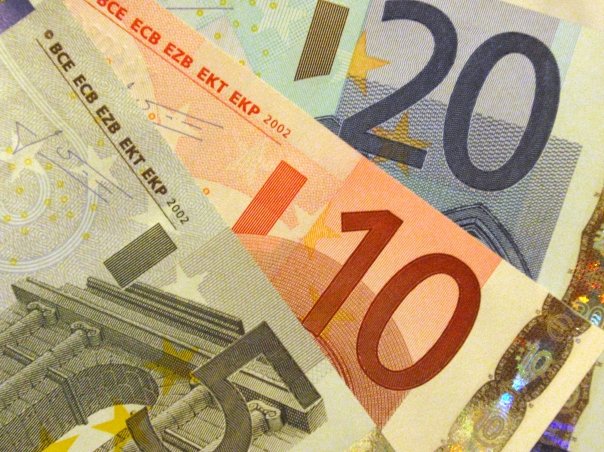 How much extra money do I need to bring?
This depends on you. We encourage students to spend their free time in Málaga really engage their host city in meaningful ways. An estimate of personal expenses is included on the budget sheet, but it really depends on you and your spending habits.
Will I receive a stipend?
You will receive a stipend for meals on days the group is travelling on academic excursions.

How do I access health care?
Good medical care is available in Málaga. The faculty director and resident director will help you navigate the medical options. You will be responsible for paying the office fee and submitting receipts to your insurance company for reimbursement. There are many pharmacies throughout Málaga. Several are designated to remain open 24 hours, called farmacia de guardia.
Dickinson also provides students with medical and travel security assistance through International SOS. See health and insurance abroad for more information.
What if I become seriously ill?
Spain has a good reputation for medical health care and has an ample number of hospitals and clinics for treatment as well as very good emergency services. Minor ailments are usually treated by private doctors, either at their assigned clinic, or, if necessary, at home. Some doctors still make house calls. Qualified pharmacists can also offer medical advice or prescribe over-the-counter remedies in the case of minor ailments. During your orientation period, you will receive more information about medical, dental, and eye care in Málaga.

In Málaga, students live with local families in the city of Málaga and its surrounding neighborhoods. Many of these families have hosted Dickinson students for several years. The college and the students deeply value the relationships we have with these families who open their homes to our students every semester. Not only will students observe invaluable insight into daily Spanish life and culture, they are also fully immersed in the language while inside the home.
When do I find out information about my homestay family?
Details about your homestay family will be sent to you from the Resident Director as soon as it becomes available; you may not receive this information until closer to your departure flight.
Will I eat every meal with my homestay family?
Your homestay family will provide three meals a day to you. If you plan to eat out for dinner or lunch, please be courteous to your family and let them know that you will not be there for that meal.
How will I do my laundry?
Your homestay family will provide laundry services to you. Some homestay families will do your laundry; others will allow you to use their washer/dryer so that you can do your own. You can discuss these preferences with your family.
Can I have friends over?
Spaniards usually do not have friends over to the house, as they will meet up at cafés or restaurants. If you would like to have a friend over, you will need to first ask your family if this is acceptable. Keep in mind that this friend should not stay long or too late into the evening, nor over mealtimes. Some families may not allow friends of the opposite gender to visit.
Should I bring a gift to my homestay family?
It is always a nice gesture to bring your new host family a token from your hometown or region and as an initial 'thank you' for having you in their home. You could also bring them something from Dickinson.
What if I don't like my homestay family?
If there is an issue with an aspect of your housing arrangement, it is always best to try to resolve this first with the family. Many times simply addressing an issue with the family is the best way to create a positive change. You are encouraged to talk to your faculty director if there is an on-going problem and he/she will be happy to talk to the family or mediate a conversation.
Will my homestay family have internet access?
The homestay families all have internet and the vast majority have wifi. If there is a problem with the internet or your ability to connect to it, there are many internet cafés around the city and in the residential neighborhoods that will allow you to connect to their wifi for a small fee.
Are internships available? Can I conduct research while abroad?
The short duration of this academic program does not allow opportunities for internships or research.

What is a visa?
A visa is a document, normally affixed within your passport, which allows you to enter the country and stay for the duration of your program. The requirements for the visa and visa process are controlled by the government of the country you are entering, are non-negotiable, and can change regularly. If you arrive without the proper visa, you will be sent home by immigration officers at your own expense.
Do I need a visa?
No, students are only required to have a passport that is valid at least six months beyond the end date of the program. If you do not have a passport or need to renew your passport, please apply as soon as possible. It can take at least six to eight weeks to receive a new passport. At this time, the program does not require a visa for U.S. citizens.
If I'm not a U.S. passport holder, are there any additional requirements?
Yes, if you are NOT a U.S. citizen, it is your responsibility to research and familiarize yourself with any special requirements for a student visa. Also, you are responsible to secure any special entry papers or documentation that may be required for the visa. Please contact the Spanish embassy or consulate in the U.S. or your home country for further guidelines and assistance. You may need to apply in person at the embassy or consulate in your home country. If a visa is required, the cost of the visa is not covered by the program and will be the responsibility of the student. The Center for Global Study and Engagement may be able to help you with some of the required documents.

Global Ambassadors are returning study abroad students who serve as peer advisors for their program. Please feel free to contact them for a student perspective.
TBA

Contacts
Advisors (Please call for an appointment)
Center for Global Study and Engagement
Dickinson College
717-245-1341
global@dickinson.edu
Associate Professor Mariana Past
Department of Spanish and Portuguese
Dickinson College
P.O. Box 1773
Carlisle, PA 17013-2896
Tel: 717-245-1833
Email: pastm@dickinson.edu
On-Site Administration
The program is supervised by Mariana Past, Associate Professor in the Department of Spanish and Portuguese. She will be assisted by the faculty of the Universidad de Málaga, by tutors who are members of the Facultad de Filosofía y Letras, and by staff at the University's Cursos para Extranjeros.