This page is the brochure for your selected program. You can view the provided information for this program on this page and click on the available buttons for additional options.
The Washington Center Summer Program
Washington D.C., United States
(Outgoing Program)
Featured:
There are currently no active application cycles for this program.
| | | | |
| --- | --- | --- | --- |
| Language of Instruction: | English | Minimum GPA: | 2.8 |
| Housing Options: | Apartment | Maximum Credits Earned (per semester): | 3.0 |
| Academic Area of Study: | Africana Studies, American Studies, Anthropology, Arabic, Archaeology, Art & Art History, Astronomy, Biology, Chemistry, Chinese, Classical Studies, Computer Science, Creative Writing, Dance, Earth Science, East Asian Studies, Economics, Education, English, Environmental Science, Film Studies, French, Geology, German, Hebrew, History, International Business and Management, International Studies, Internships, Italian, Japanese, Judaic Studies, Latin, Latin American Studies, Law and Policy, Mathematics, Medieval and Early Modern Studies, Middle East Studies, Music, Neuroscience, Philosophy, Physics, Policy Studies, Political Science, Portuguese, Psychology, Religion, Russian, Security Studies, Sociology, Spanish, Theatre, Women's and Gender Studies | Internships: | Yes |

The Washington Center(3 credit program)
Washington, D.C.
May 25 to August 6, 2016
Students may participate in the TWC internship program for either the fall or spring semester, or during the 10-week summer program. TWC offers experiential learning within an academic structure in order to encourage academic, civic, professional and personal development. TWC's unique format includes a 4 1/2 day-per-week internship, an academic course held once a week and an independent study supervised by Dickinson College professor. In addition, students attend a presidential lecture series, a congressional breakfast series and may take advantage of many other opportunities such as tours, discussions and social and cultural activities. Students are encouraged to combine this semester internship experience with an additional semester in a Dickinson study abroad program.
Washington, D.C.
Although the program is based in Washington, D.C. and most of the internship sites will be located within the city limits, it is possible for students to take advantage of internship opportunities almost anywhere within the Washington metropolitan area by using public transportation.

Academics
The summer internship program offered by The Washington Center (TWC), Dickinson's partner program in Washington D.C., provides students with the opportunity to experience and explore various career paths while sampling the intellectual and cultural diversity of our nation's capital. The Dickinson Summer Program in Washington integrates seamlessly into a well rounded Dickinson education that is designed to promote future success and leadership in the public, private, and nonprofit sectors of society. This 3-credit program is open to all majors.
The TWC internship program includes three major components:
Internship (1 credit):
Students are offered several internship opportunities based on preferences expressed on their application, and then are free to decide which internship offer to accept. Students work at their internship sites 4 to 4.5 days a week. The internship experience is graded jointly by the internship site supervisor and the TWC program supervisor. The grade earned is reported on the Dickinson transcript, but the grade is not calculated as part of the student's GPA.
Academic Course (1 credit):
Students also enroll in a TWC academic course, which meets once a week in the evening for approximately 2.5 hours at various sites around the city. As with the internship, students earn a letter grade for the academic course taken and that is reported on the Dickinson transcript, but the grade is not calculated as part of the student's GPA.
Independent Study (1 credit):
Each student identifies a faculty member who is willing and able to work with him or her on an independent study that is closely aligned with the student's internship interests. Faculty members and students negotiate (by phone and e-mail) the scope, direction, and details of the independent study project as the internship experience unfolds. The faculty supervisor will normally make one on-site visit to Washington D.C. during the course of the summer to confer with the student about progress on the independent study project and to get a general sense for the quality of the student's TWC experience. Students receive a letter grade for the independent study project and that grade is calculated into the GPA.
Leadership Forum
The Leadership Forum is a key component of the Washington Center experience. Students have the opportunity to listen to and engage with distinguished speakers, including cabinet members, ambassadors and members of Congress. Students will also participate in community engagement projects.
The Portfolio
Students will develop a portfolio, the components of which document, analyze and reflect on the internship experience. The final project provides prospective employers, as well as graduate and professional schools, with impressive evidence of students' accomplishments.
Eligibility
This program requires students to have:
2.8 GPA; sophomores and juniors
Open to all majors. All students must have a declared major at the time of application
As a part of the review process students' conduct records and account status are also reviewed. Students and their parents should note that the review process takes all elements of the student's academic record into consideration and that even if a student has the required minimum GPA and language prerequisites, he or she may not be admitted.
Students who have questions about the review process or their particular candidacy for a program should come into the Center for Global Study and Engagement for advising.

Center staff will not discuss students' applications with parents, friends or any other party without the student's consent and presence in the conversation.
What areas of study are available?
Students on the TWC program earn credit applicable to majors in a wide array of subjects, from Africana Studies to Computer Science to Law and Policy. The program is open to all majors.
How do I find a Dickinson faculty member to work with on my ISP?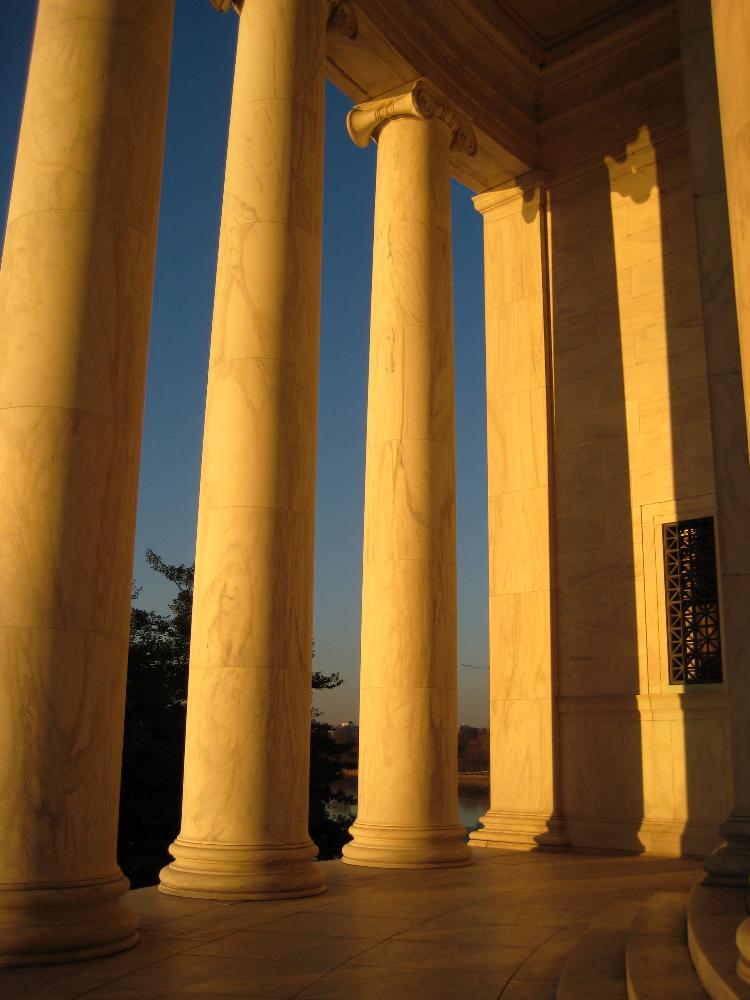 You should contact a faculty member who is most closely aligned with the area in which you would like to do your independent study as soon as you begin thinking about doing the Washington Semester program. See Guidelines for the ISP.
How will my Dickinson ISP advisor stay in touch while I am in Washington?
You will stay in regular contact with your ISP adviser by email throughout your semester in Washington. Your adviser will also pay you a visit at your internship site sometime during the semester at which time you can give him or her a site visit before or after meeting to discuss your progress on the ISP.
Will I have access to the Dickinson library while I am in Washington?
Yes, you should be able to access all of Dickinson College's library electronic resources as if you were on campus. In addition, TWC personnel will be able to advise you on local library access once you are settled in to your internship.
How many credits will I earn?
Students earn 4 credits for the semester-long program and 3 credits for the summer term.
Will the courses count towards my major?
Credits earned at TWC will automatically be counted as general credit toward graduation. If you would like to apply to have any of your TWC credits to count toward your major, you must complete the Enrollment in Another Institution form when you return from TWC. If you will be seeking credit toward the major, we strongly advise that you meet with the chair of your major department before you leave for Washington. Since you may not know what your TWC course or internship will be until close to the time you actually start work in Washington, it may not be possible to get the approval you seek ahead of time, but you can at least explain your plans and let the chair know you will be e-mailing him or her to seek this approval once you get to Washington and have your course and internship set up. Save the email response you get as documentation of the chair's approval (assuming you get it), then get the chair's signature on the form below after you return to campus.
Will they count in my GPA?
The grade you receive for the independent study project (1 credit) is calculated into your Dickinson GPA. Grades for the course and internship are not calculated into your GPA.

Excursions
During times when the students are not interning, taking classes, or working on an independent study project, they may find themselves participating in any number of ancillary TWC activities, including:
Congressional Breakfast Series
Presidential Lecture Series
Embassy Visit Program
Small group discussions and professional workshops
Volunteer activity in the local community
The Washington Center arranges additional excursions for students.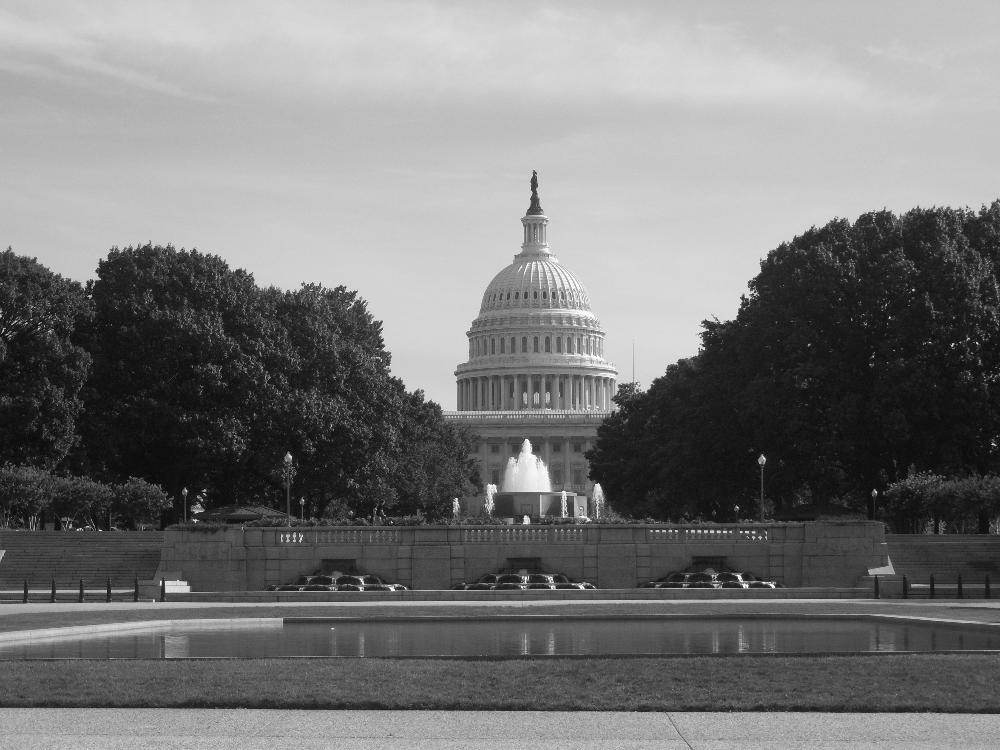 When will I find out where and when we're travelling?
Specific dates for site visits and events in and around the Washington, D.C. metro area will be organized and announced during the semester.
Can a friend or family member who is not on the program also travel with us?
No, unfortunately, for logistical and academic reasons non program participants are not able to join the program for excursions.
Are excursions optional?
Not necessarily. These excursions are linked to your academic program and, in some cases, content delivered through the excursion will be relevant to a student's assessment. All students should plan to participate in all excursions. It is each student's responsibility to be where they need to be in order to participate fully in each academic excursion.

When is orientation?
Professor Hoefler conducts orientation on campus prior to student's participation on the TWC program. TWC will have an on-site orientation when students arrive in Washington, D.C. TWC will also be in contact with students during the internship selection process prior to the start of the program.

What are the program dates?
May 25 - August 6, 2016.
What if my family wants to visit me?
If you have family or friends who are planning to visit you, please do not make travel plans until you arrive at the program and become familiar with your internship and schedule. It is not acceptable to miss time at your internship or class for personal travel.
Can I arrive early or stay after the program ends?
Housing is not available for students who arrive early or stay after the internship program has ended. Student may not arrive late for the start of the program.

How much does the program cost?
The cost for the 2016 program is estimated at $18,850, which includes tuition (including independent study with Dickinson faculty member), room, and local transportation for academic purposes (not personal activities). A board plan is not available on this program and, therefore, is not charged. Students must be prepared to have access to money to cover the cost of food (students live in shared apartments and have access to a full kitchen for cooking). Travel to and from Washington, D.C. is not covered.
Is financial aid available?
Financial aid is available for eligible students to help cover one of the three credits of the summer program. Students who would like to be considered for financial aid can request it via Dickinson's online application.
Are additional scholarships available from TWC?
Yes, there are a number of scholarships available from TWC; please see the TWC website for scholarship information.
How much extra money do I need to bring?
This depends on you. We encourage students to engage their host city in meaningful ways during their semester off-campus. Fortunately, Washington, D.C. offers plenty of free and low-cost activities including world-class museums, concerts, and outdoor events. An estimate of personal expenses is included on the budget sheet, but it really depends on you and your spending habits.
Will I receive a stipend?
No, you will not receive a stipend on the Washington Center program.
Can I work part-time?
The TWC program requires many hours of time at the internship site, in seminars, and engaging the community. It is conceivable that students could work part-time, though it may be difficult. International students may not work for pay due to visa requirements.

How do I access health care at TWC?
All students are required to have health insurance; typically this will be the same policy you have in place when you study at Dickinson. Students will receive a list of nearby medical facilities and mental health resources from TWC. Students should check with their health insurance provider to determine how to best cover care.
What if I become seriously ill or an emergency arises?
At orientation, you'll be briefed on emergency policies and procedures; please follow these procedures in the event of a medical or other emergency. The health and safety of students is very important to The Washington Center and TWC staff is available to assist students.
Do I need to buy additional insurance for the program?
No, your regular health insurance should cover you while you are in Washington. International students are required to maintain the regular college health insurance policy which will cover you while you are in D.C.

Where will I live?
Students share an apartment with other TWC interns in the Residential Facility located near Capitol Hill or in nearby Silver Spring, Maryland. Housing facilities are located in well-lit, high traffic areas that provide excellent security and comfortable surroundings. Laundry facilities and high-speed wireless internet are provided. There is close, easy access to Washington's Metro subway system, shops, restaurants, and convenience stores.
Will I have a meal plan?
No board plan is available on this program. Students have access to a full kitchen in their apartment for preparing meals. Students often enjoy taking turns cooking group meals with fellow interns. Students need to be prepared to pay for their food costs on this program.
Are internships available?
Yes, of course--The Washington Center program is based on the internship component in which all students participate!
Can I conduct research while at TWC?
The independent study component will allow you to further investigate a compelling subject of your choosing. The Student International Research Fund (SIRF) was established to help students studying abroad Dickinson and Dickinson Partner Programs with extra travel costs associated with independent research projects. Students are encouraged to present their research at the International Research Symposium when they return to campus.

What is a visa?
A visa is a document, normally affixed within your passport, which allows you to enter the country and stay for the duration of your program. The requirements for the visa and visa process are controlled by the government of the country you are entering, are non-negotiable, and can change regularly. If you arrive without the proper visa, you will be sent home by immigration officers at your own expense.
Do I need a visa?
Since TWC is located in Washington, D.C., U.S. citizens do not need to complete any visa applications in order to study there. If you are an international student, contact the International Student and Scholar Services Office to discuss any changes you may need to make to your visa status.

Global Ambassadors
Global Ambassadors are returning off-campus studies students who serve as peer advisors for their program. Please feel free to contact them for a student perspective.
Isaiah Boswell
My name is Isaiah Boswell; I major in International Business and minor in Economics and Spanish. I spent the spring of 2014 in Washington, D.C. enrolled at The Washington Center for Internships and Academic Seminars, better known as TWC. TWC is an amazing opportunity that offers its students housing, an internship position, academic courses, community service options, and various seminars that focus on career building. The academic course that I took was called Essentials for Aspiring Leaders and it highlighted the skills necessary for young professionals to become successful leaders in both the profit and non-profit sectors of our society. Further, I had the pleasure of interning in the U.S. Department of the Interior's Office of Strategic Employee Organization & Development (OSEOD). While there I spent time analyzing evaluation data from employees who had previously taken courses offered by OSEOD for a department-wide Return on Investment Project. Lastly, for my civic engagement commitment I advocated on behalf of education in D.C. public schools by volunteering my time each week to assist students who had below average reading skills. Overall, this eye opening experience introduced me to facets of the federal government that I never knew existed and as a result it led me to discover that I had a strong interest in how our nation's financial institutions are managed and regulated. With that being said, I took the steps necessary to further my understanding of my newfound interest by obtaining a summer employment opportunity with the Federal Deposit Insurance Corporation (FDIC), a premier financial regulatory agency. In closing, I can honestly say that my opportunity with FDIC would have not been made possible if TWC had not adequately prepared me for it.

For more information, contact:
Advisors (Please call for an appointment):
Center for Global Study and Engagement
Dickinson College
717-245-1341
global@dickinson.edu
Professor James Hoefler
Department of Political Science
Dickinson College P.O. Box 1773
Carlisle, PA 17013
Tel: 717.245.1311
Email: hoefler@dickinson.edu

Dickinson Semester in Washington blog

TWC homepage