This page is the brochure for your selected program. You can view the provided information for this program on this page and click on the available buttons for additional options.
DIS - Study Abroad in Copenhagen
Copenhagen, Denmark
(Outgoing Program)
| Term | Year | App Deadline | Decision Date | Start Date | End Date |
| --- | --- | --- | --- | --- | --- |
| Spring | 2016 | 09/21/2015 | 10/25/2015 | 01/21/2016 | 05/16/2016 |
| | | | |
| --- | --- | --- | --- |
| Language of Instruction: | English | Minimum GPA: | 3.0 |
| Housing Options: | Apartment, Dorms, Family Stay, Residential College | Academic Area of Study: | Anthropology, Art & Art History, Economics, English, Environmental Science, History, International Business and Management, Law and Policy, Sociology |

Danish Institute for Study Abroad - Copenhagen
DIS
In cooperation with the Danish Institute for Study Abroad, students may study in Copenhagen, Denmark for the fall, spring, or academic year. Classroom teaching is strongly enhanced by an extensive program of experiential learning including course-integrated field studies and study tours in Denmark, Europe, the Middle-East, and Russia. This program is best applicable to students pursuing philosophy, psychology, environmental science, law and policy, sociology, education, and economics, although a variety of courses are available.
Copenhagen, Denmark
DIS is located in the heart of Copenhagen, Denmark's capital city, where students have access to great educational resources, all located within walking distance of the school. These include the main universities and research libraries of the country; parliament, government offices, European Union agencies, and the nation's Central Bank; the national museums of history, art and natural history; historic cathedrals and castles; marvels of modern Scandinavian architecture and design; the Royal Theatre; national media centers; and international company headquarters.
Academics
DIS offers challenging and unique coursework, taught in English, in the following areas: Architecture & Design, Biomedicine, Child Diversity & Development, Communication & Mass Media, European Culture & History, European Politics, Global Economics, International Business, Justice & Human Rights, Medical Practice & Policy, Migration & Conflict, Pre-Architecture, Psychology, Public Health, Sustainability in Europe.
Courses are taught in English by Danish faculty who bring a European point of view and personal experience from research, government, management and the professions to the classroom. Their teaching is enhanced by course-related study tours. European immersion is strengthened by the cross-cultural experience of living with a Danish family, a Danish roommate, or with Danish students in a 'kollegium' (residence hall).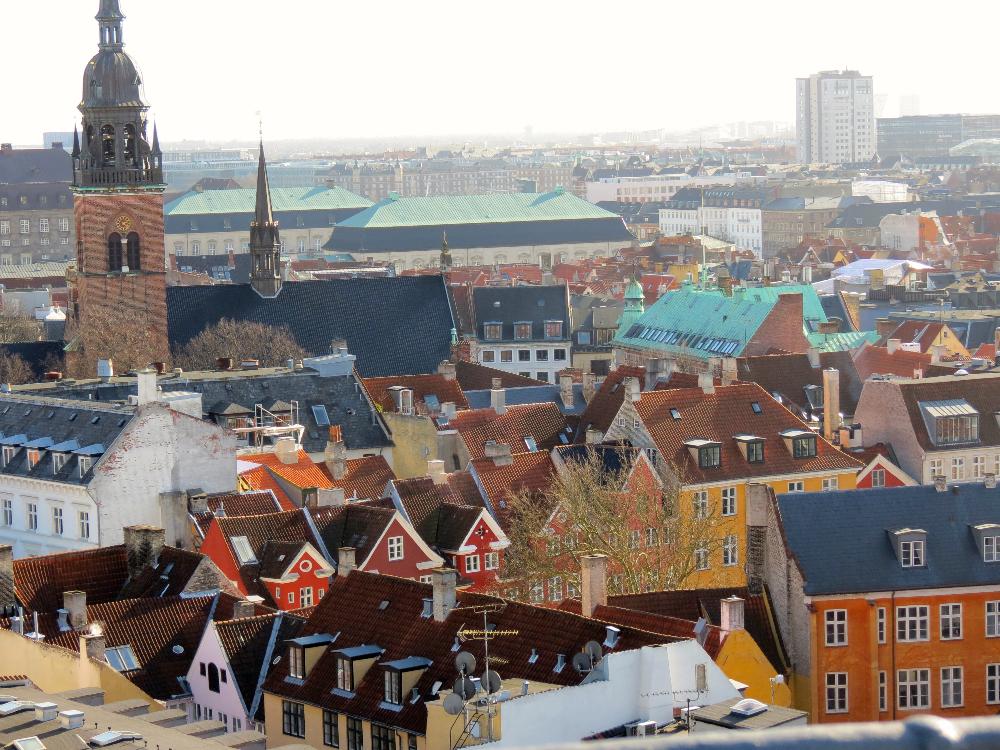 Eligibility
This Partner program requires students to have at a minimum
3.0 GPA
Open to all majors
All students must have a declared major at the time of application
As a part of the review process students' conduct records and account status are also reviewed. Students and their parents should note that the review process takes all elements of the student's academic record into consideration and that even if a student has the required minimum GPA and language prerequisites, he or she may not be admitted.
Students who have questions about the review process or their particular candidacy for a program should come into the Center for Global Study and Engagement for advising.
Center staff will not discuss students' applications with parents, friends or any other party without the student's consent and presence in the conversation.
How do I apply?
Complete Dickinson's online application for DIS – Study Abroad in Copenhagen by the Dickinson deadline. If you are accepted to the program you will receive login instructions in your Dickinson acceptance letter to apply for courses and housing. Once you receive this information you should begin the next step immediately as courses and housing fill on a first come, first served basis.

Is there a foreign language component?
There is no requirement; however, Dickinson students are encouraged to take the Danish Language and Culture course in order to derive the most benefit from the study abroad experience.
What is the language of instruction?
Classes are taught in English.
How many credits are courses worth?
Most courses are worth 3 credits, while a few carry 1 or 6 credits. Dickinson students enroll in a minimum of 12 credits for a total of four [Dickinson] credits. Students choose one core course that focuses on a specific academic field or discipline and supplement this course with other electives, as well as the Language and Culture course.
Will the courses count towards my major?
Courses taken at DIS can count towards your major, minor, or for general college credit. You should check with your academic advisor on campus prior to course selection. Information about transferring credit back to Dickinson can be found on your online application.
Generally speaking, courses must have an equivalent at Dickinson. Exceptions include classes that focus on the culture and/or history of the country in which the student is studying. Transfer credit will not be awarded for coursework that duplicates what a student has already completed at Dickinson.
Will they count in my GPA?
Psychology courses taken at DIS have been approved by the Dickinson psychology department to count as Dickinson courses and therefore calculate into the Dickinson GPA (see the Psychology Departments website for more information). All other courses are considered "transfer courses"; students must earn a "C" or better in these courses in order to transfer credit back to Dickinson. Transfer credit grades appear on the Dickinson transcript but do not calculate into the Dickinson GPA.

What kinds of excursions are available?
Each DIS core course includes two faculty-led, academic study tours which includes a short tour to Denmark or the surrounding region, and a week-long study tour to a European destination that is directly relevant to your core course academics. Optional organized excursions to other parts of Europe are also available for an extra fee with themes related to food, the environment, outdoor activities, dance/theatre, art, history, and many more.
What expenses are covered during excursions?
Students' lodging costs will be covered during overnight excursions. Also, any meals that would not be otherwise covered by a standard meal stipend for all students on the program will be covered. Group transportation to and from the excursion site, as well as group travel for all group activities will be covered. Students will not be reimbursed for snacks, personal travel and personal activities during an academic excursion.
When will I find out where and when we're traveling?
Specific dates will be announced at the beginning of the semester. Site visits in and around Copenhagen will be announced as they are organized.
Can a friend or family member who is not on the program join us?
No, unfortunately, for logistical and academic reasons non program participants are not able to join the program for excursions.
Are excursions optional?
Not necessarily. These excursions are linked to your academic program and, in some cases, content delivered through the excursion will be relevant to a student's studies and assessment. All students should plan to participate in all excursions. If a student misses an excursion or a planned departure for a trip, these arrangements and costs will not be made up for the student. It is each student's responsibility to be where they need to be in order to participate fully in each academic excursion.

When is orientation?
Students attend the full day mandatory pre-departure orientation at Dickinson the semester prior to studying abroad. DIS provides a Pre-departure Packet to students one or two months prior to departure which contains arrival and orientation information. Upon arrival in Copenhagen students meet their host families, roommates and students and attend an Arrival Workshop.
What are the program dates?
Tentative dates for the fall, spring, and academic year sessions can be found here.
Is there a group flight?
No, students are responsible for arranging their own travel to Copenhagen. DIS will provide you with information about your arrival and departure.
What if my family wants to visit me?
If you have family or friends who are planning to visit you, please do not make travel plans until you arrive at the program and become familiar with your class schedule and program excursions. It is not acceptable to skip class for personal travel.
When will I have time to travel?
Aside from DIS excursions, students may travel on their own during university breaks when classes are not in session. It is not acceptable to skip class for personal travel.
Can I arrive early or stay after the program ends?
Students may arrive early or stay late if they wish to travel on their own when classes are not in session. Please note that if you choose to arrive early or stay late, you will not be able to stay in your program housing. No student may arrive late for the start of the program.

How much does the program cost?
Students pay Dickinson comprehensive fees to attend this program. The cost includes tuition (one-study tour), room, board*, and some local transportation. See the budget sheet for more information.
What is included in the program fee?
The fee covers tuition; room; board; academic excursions; laundry facilities or allowance; library, print, and computer access at the DIS center; local transportation from DIS to your housing; medical, accident and liability insurance from DIS (not a substitute for primary insurance); emergency medical insurance from Dickinson; pre-departure and on-site orientation.
How much extra money do I need to bring?
This depends on you. We encourage students to not travel every weekend, but to really engage their host city in meaningful ways during their semester abroad. An estimate of personal expenses is included on the budget sheet, but it really depends on you and your spending habits.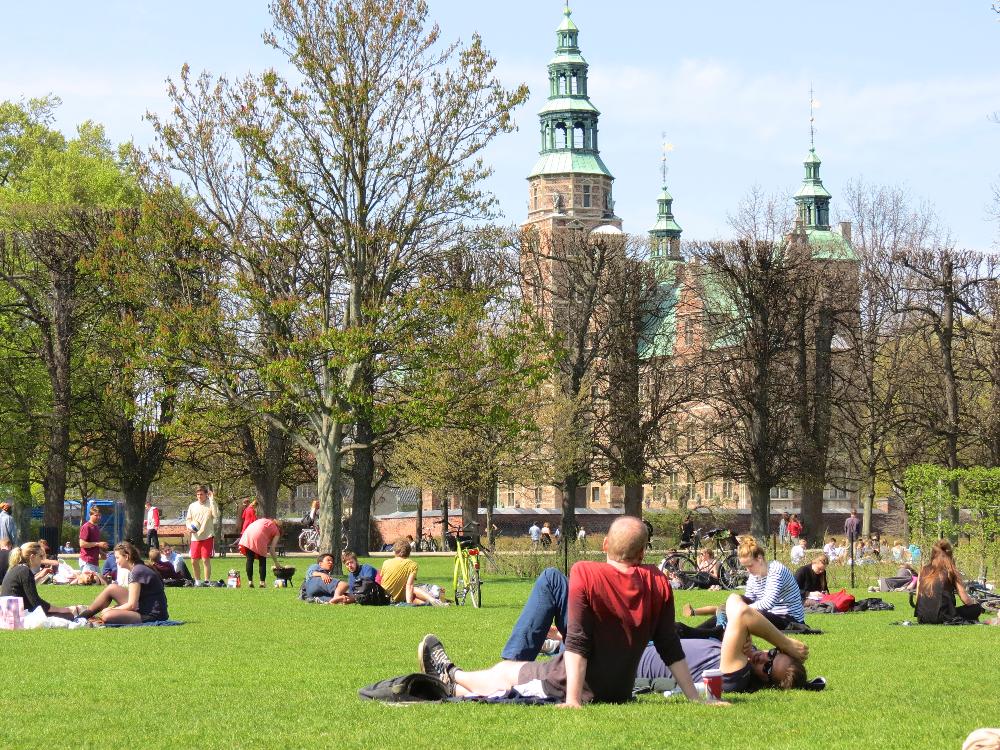 How do I access health care in Copenhagen?
As a DIS student, you will have comprehensive health, accident, and personal liability insurance coverage by the Danish national health service system and a policy of the 'Europæiske' Insurance Company. The insurance is valid in Europe, including the EU and additional countries in central Europe and the countries bordering the Mediterranean Sea. The insurance covers you until the end of the program, which is the last day of housing at 12.00.
During your stay in Copenhagen, you will be assigned an English-speaking family doctor in your neighborhood. Doctors' visits, hospitalization, the issuing of prescriptions, and prescribed medicine are covered. Additional information about accessing health care in Copenhagen will be provided by DIS.

Where will I live?
All students are guaranteed housing; it is up to the student to choose whether they wish to live with a Danish host family, in an apartment with a Danish roommate, in the DIS kollegium, or folkehojskole. These options were selected by Dickinson to provide students with the greatest opportunity for immersion in Danish culture.
Will I have to commute to classes?
Yes, all students will encounter some degree of commuting in their daily life, anywhere between 15 minutes to an hour one way; however, this is common for most Danes. Students will be provided with a transportation pass to access classes and activities not within walking distance. Public transportation is clean and comfortable; students may also rent a bicycle, a popular activity.

Are internships available?
"Internships" are not available on this program. There are, however, many volunteer and practicum opportunities. Also, for most of the core courses at DIS, there is a partnered practicum available to students.
Can I conduct research while abroad?
If you are interested in doing research in Denmark/Europe, you may enroll in the 'Research Project' course. By taking this course, students will be able to carry out a piece of individualized research under the guidance of a local advisor. The project must be prepared beforehand so that you are ready to maximize your use of the local environment once you arrive in Copenhagen. Talk to your faculty advisor at Dickinson about integrating research at DIS into your coursework.
Additionally, students may be able to conduct research abroad under the guidance of a Dickinson advisor. The Student International Research Fund (SIRF) was established to help students with extra travel costs associated with independent research projects. Students are encouraged to present their research at the International Research Symposium when they return to campus.

Do I need a visa?
All US citizen students who will be living in Denmark for longer than three months require a residence permit. You will apply for a Danish residence permit after arrival in Copenhagen, during orientation. The cost of the residence permit, currently $300, is not covered by the program. If you are not a U.S. citizen, it is your responsibility to research and familiarize yourself with any special requirements to enter and stay in Denmark.

If I'm not a U.S. passport holder, are there any additional requirements?

Yes, you will need to do your own research on visa requirements for citizens of your home country to study in the UK. The CGSE may be able to help you with the required documents. Also, you will need to inform Marlee Meikrantz and Jackie Wong that you will be studying outside of the United States and discuss how you will remain in valid F-1 status during your studies abroad.

Global Ambassadors are returning study abroad students who serve as peer advisors for their program. Please feel free to contact them for a student perspective.
Alexandra Bennett
bennetal@dickinson.edu
My favorite academic experience while studying at the Danish Institute for Study Abroad (DIS) in Copenhagen, Denmark during the spring semester of 2014 was a class trip my Positive Psychology class took to Prague, Czech Republic. Our goal of the visit was to observe and evaluate happiness among citizens of a post-communist government. It was a fascinating topic and not only was the city of Prague incredible, but the people we met were warm, welcoming, and so interesting. We worked alongside Czech university students when conducting a mini random acts of kindness study and it was wonderful to gain the perspective and experiences of Czech students our age. Another unforgettable experience I had with my Positive Psychology class was to Jutland, the region of Denmark that connects the small nation to the remainder of continental Europe. We immersed ourselves into the smaller Danish towns and were able to meet Danes outside of the metropolitan city of Copenhagen. It was such a fun class-bonding experience and was so rich both culturally and academically. My semester abroad and all of the wonderful opportunities I had helped me to embrace foreign cultures and my love for travel has only strengthened. These experiences have allowed me to realize my hopes of studying, working, or living abroad in the future.

Contacts
Advisors (Please call for an appointment)
Center for Global Study and Engagement
Dickinson College
717-245-1341
global@dickinson.edu

Prof. Jim Hoefler, Faculty Coordinator
Department of Poltical Science
Dickinson College
Tel: 717.245.1311
Email: hoefler@dickinson.edu