This page is the brochure for your selected program. You can view the provided information for this program on this page and click on the available buttons for additional options.
DIS - Study Abroad in Copenhagen
Copenhagen, Denmark
(Outgoing Program)
Program Terms:
Program Terms:
Academic Year,
Fall,
Spring

Program Sponsor:
Danish Institute for Study Abroad
Budget Sheets
Academic Year,
Fall,
Spring

Dates / Deadlines: - unrelated header
Dates / Deadlines:
Tabular data for Dates / Deadlines:

| Term | Year | App Deadline | Decision Date | Start Date | End Date |
| --- | --- | --- | --- | --- | --- |
| Spring | 2020 | 09/10/2019 | 10/31/2019 | 02/03/2020 | 05/09/2020 |
Fact Sheet: - unrelated header
Fact Sheet:
#i18n(14)# parameter/value output
Language of Instruction:
English
Minimum GPA:
3.0

Glossary entry for program parameter 10000

Housing Options:
Apartment, Dorms, Family Stay, Residential College
Academic Area of Study:
Education, Policy Studies, Psychology, Sociology, Women's and Gender Studies
Program Description:
Program Description:

Danish Institute for Study Abroad - Copenhagen
DIS
In cooperation with the Danish Institute for Study Abroad, students may study in Copenhagen, Denmark for the fall, spring, or academic year. Classroom teaching is strongly enhanced by an extensive program of experiential learning including course-integrated field studies and study tours in Denmark, Europe, the Middle-East, and Russia. This program is best applicable to students pursuing Educational Studies, Psychology, Policy Studies, Sociology, and Women's, Gender and Sexuality Studies majors, although a variety of courses are available.
For more information, please visit the DIS website.

Note: You must apply and be accepted through Dickinson before finishing and submitting a partner program application. Partner program providers make all final admissions decisions.
Copenhagen, Denmark
DIS is located in the heart of Copenhagen, Denmark's capital city, where students have access to great educational resources, all located within walking distance of the school. These include the main universities and research libraries of the country; parliament, government offices, European Union agencies, and the nation's Central Bank; the national museums of history, art and natural history; historic cathedrals and castles; marvels of modern Scandinavian architecture and design; the Royal Theatre; national media centers; and international company headquarters.
Academics
DIS offers challenging and unique coursework, taught in English, in the following areas: Architecture & Design, Biomedicine, Child Diversity & Development, Communication & Mass Media, European Culture & History, European Politics, Global Economics, International Business, Justice & Human Rights, Medical Practice & Policy, Migration & Conflict, Pre-Architecture, Psychology, Public Health, Sustainability in Europe.

All students are required to take a Danish Language and Culture course. Effective Fall 2018: Students must enroll in a total of 15-18 credits at DIS, which will earn them 4.5 credits at Dickinson.
Courses are taught in English by Danish faculty who bring a European point of view and personal experience from research, government, management and the professions to the classroom. Their teaching is enhanced by course-related study tours. European immersion is strengthened by the cross-cultural experience of living with a Danish family, a Danish roommate, or with Danish students in a 'kollegium' (residence hall).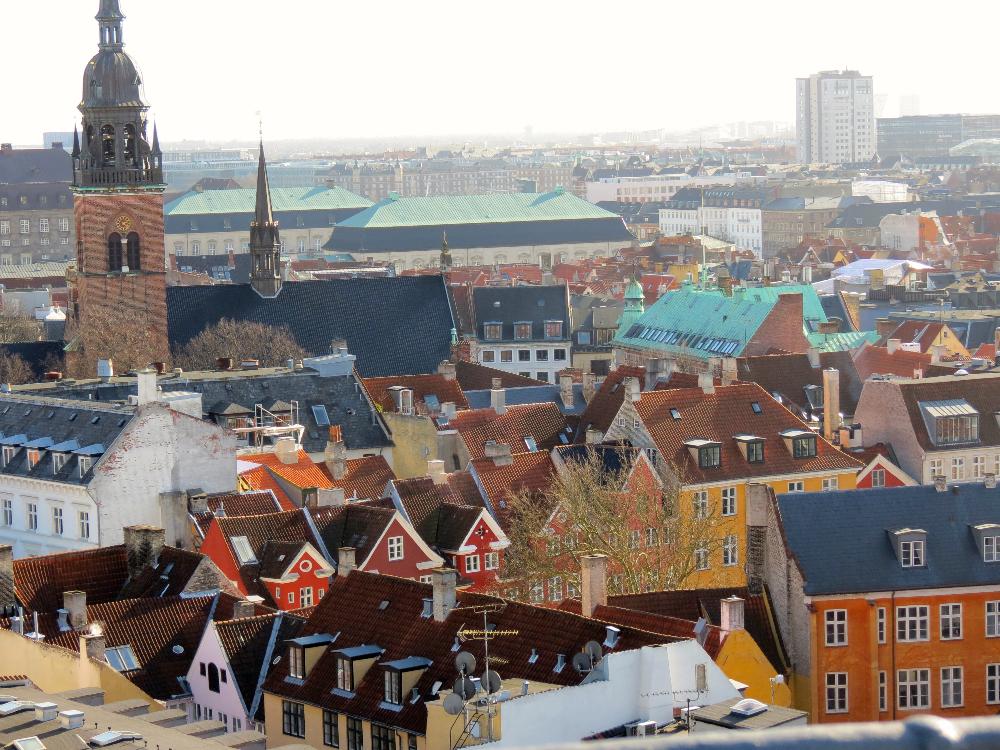 Eligibility
This Partner program requires students to have at a minimum
3.0 GPA
Open to all majors
All students must have a declared major at the time of application
Although students from all majors are welcome to apply, but preference is given to students pursuing the following majors: Educational Studies, Psychology, Policy Studies, Sociology, and Women's, Gender and Sexuality Studies

As a part of the review process students' conduct records and account status are also reviewed. Students and their parents should note that the review process takes all elements of the student's academic record into consideration and that even if a student has the required minimum GPA and language prerequisites, he or she may not be admitted.
Students who have questions about the review process or their particular candidacy for a program should come into the Center for Global Study and Engagement for advising.
Center staff will not discuss students' applications with parents, friends or any other party without the student's consent and presence in the conversation.
How do I apply?
Complete Dickinson's online application for DIS – Study Abroad in Copenhagen by the Dickinson deadline. If you are accepted to the program you will receive login instructions in your Dickinson acceptance letter to apply for courses and housing. Once you receive this information you should begin the next step immediately as courses and housing fill on a first come, first served basis.

Is there a foreign language component?
There is no requirement; however, Dickinson students are required to take the Danish Language and Culture course in order to derive the most benefit from the study abroad experience.
What is the language of instruction?
Classes are taught in English.
How many credits are courses worth?
Most courses are worth 3 credits, while a few carry 1 or 6 credits. Effective Fall 2018: students must enroll in 15-18 credits for a total 4.5 Dickinson credits. Students choose one core course that focuses on a specific academic field or discipline and supplement this course with other electives, as well as the Language and Culture course.
Will the courses count towards my major?
Courses taken at DIS can count towards your major, minor, or for general college credit. You should check with your academic advisor on campus prior to course selection. Information about transferring credit back to Dickinson can be found on your online application.
Generally speaking, courses must have an equivalent at Dickinson. Exceptions include classes that focus on the culture and/or history of the country in which the student is studying. Transfer credit will not be awarded for coursework that duplicates what a student has already completed at Dickinson.
Will they count in my GPA?
Psychology courses taken at DIS have been approved by the Dickinson psychology department to count as Dickinson courses and therefore calculate into the Dickinson GPA (see the Psychology Departments website for more information). All other courses are considered "transfer courses"; students must earn a "C" or better in these courses in order to transfer credit back to Dickinson. Transfer credit grades appear on the Dickinson transcript but do not calculate into the Dickinson GPA.

What kinds of excursions are available?
Each DIS core course includes two faculty-led, academic study tours which includes a short tour to Denmark or the surrounding region, and a week-long study tour to a European destination that is directly relevant to your core course academics. Optional organized excursions to other parts of Europe are also available for an extra fee with themes related to food, the environment, outdoor activities, dance/theatre, art, history, and many more.
What expenses are covered during excursions?
Students' lodging costs will be covered during overnight excursions. Also, any meals that would not be otherwise covered by a standard meal stipend for all students on the program will be covered. Group transportation to and from the excursion site, as well as group travel for all group activities will be covered. Students will not be reimbursed for snacks, personal travel and personal activities during an academic excursion.
When will I find out where and when we're traveling?
Specific dates will be announced at the beginning of the semester. Site visits in and around Copenhagen will be announced as they are organized.
Can a friend or family member who is not on the program join us?
No, unfortunately, for logistical and academic reasons non program participants are not able to join the program for excursions.
Are excursions optional?
Not necessarily. These excursions are linked to your academic program and, in some cases, content delivered through the excursion will be relevant to a student's studies and assessment. All students should plan to participate in all excursions. If a student misses an excursion or a planned departure for a trip, these arrangements and costs will not be made up for the student. It is each student's responsibility to be where they need to be in order to participate fully in each academic excursion.

When is orientation?
Students attend the full day mandatory pre-departure orientation at Dickinson the semester prior to studying abroad. DIS provides a Pre-departure Packet to students one or two months prior to departure which contains arrival and orientation information. Upon arrival in Copenhagen students meet their host families, roommates and students and attend an Arrival Workshop.
What are the program dates?
Tentative dates for the fall, spring, and academic year sessions can be found here.
Is there a group flight?
No, students are responsible for arranging their own travel to Copenhagen. DIS will provide you with information about your arrival and departure.
What if my family wants to visit me?
If you have family or friends who are planning to visit you, please do not make travel plans until you arrive at the program and become familiar with your class schedule and program excursions. It is not acceptable to skip class for personal travel.
When will I have time to travel?
Aside from DIS excursions, students may travel on their own during university breaks when classes are not in session. It is not acceptable to skip class for personal travel.
Can I arrive early or stay after the program ends?
Students may arrive early or stay late if they wish to travel on their own when classes are not in session. Please note that if you choose to arrive early or stay late, you will not be able to stay in your program housing. No student may arrive late for the start of the program.

How much does the program cost?
Students pay Dickinson comprehensive fees to attend this program. The cost includes tuition (one-study tour), room, board*, and some local transportation. See the budget sheet for more information.
What is included in the program fee?
The fee covers tuition; room; board; academic excursions; laundry facilities or allowance; library, print, and computer access at the DIS center; local transportation from DIS to your housing; medical, accident and liability insurance from DIS (not a substitute for primary insurance); emergency medical insurance from Dickinson; pre-departure and on-site orientation.
How much extra money do I need to bring?
This depends on you. We encourage students to not travel every weekend, but to really engage their host city in meaningful ways during their semester abroad. An estimate of personal expenses is included on the budget sheet, but it really depends on you and your spending habits.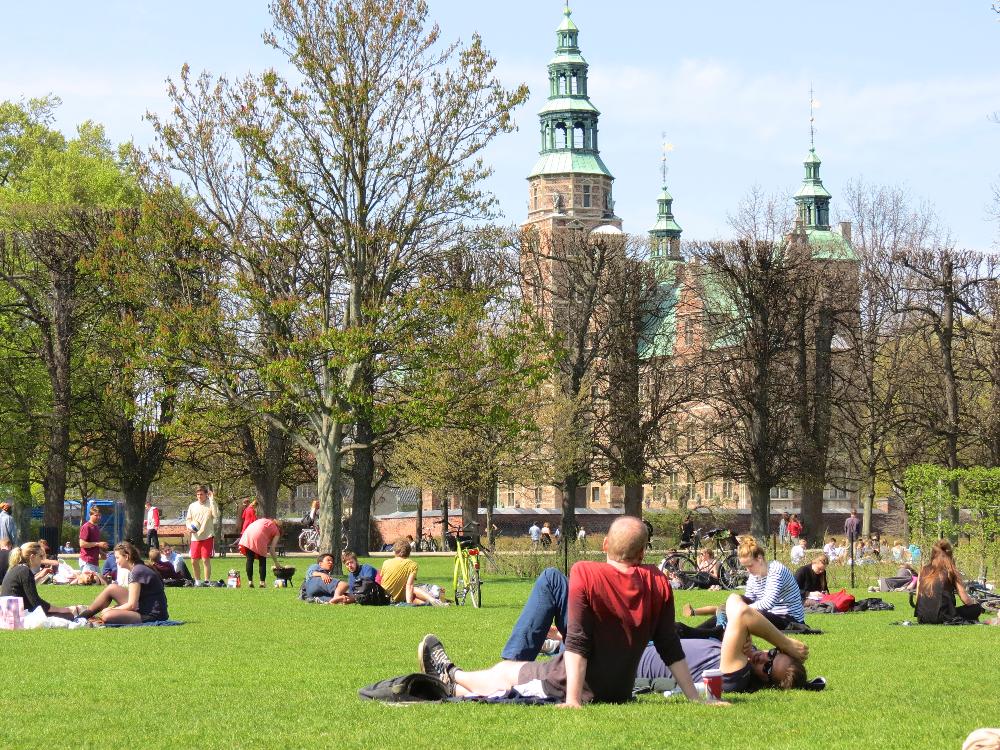 How do I access health care in Copenhagen?
As a DIS student, you will have comprehensive health, accident, and personal liability insurance coverage by the Danish national health service system and a policy of the 'Europæiske' Insurance Company. The insurance is valid in Europe, including the EU and additional countries in central Europe and the countries bordering the Mediterranean Sea. The insurance covers you until the end of the program, which is the last day of housing at 12.00.
During your stay in Copenhagen, you will be assigned an English-speaking family doctor in your neighborhood. Doctors' visits, hospitalization, the issuing of prescriptions, and prescribed medicine are covered. Additional information about accessing health care in Copenhagen will be provided by DIS.

Dickinson also provides students with medical and travel security assistance through International SOS. Please visit our Health and Insurance Abroad page for more information.


Where will I live?
All students are guaranteed housing; it is up to the student to choose whether they wish to live with a Danish host family, in an apartment with a Danish roommate, in the DIS kollegium, or folkehojskole. These options were selected by Dickinson to provide students with the greatest opportunity for immersion in Danish culture.
Once students are accepted by DIS, they will be required to submit their housing requests. Students are not guaranteed their first choice in housing so students should review all housing options carefully to determine which options are best suited for them and should be prepared to staying in one of the three options they select in their housing request. Please note: this program is primarily a homestay program.
Will I have to commute to classes?
Yes, all students will encounter some degree of commuting in their daily life, anywhere between 15 minutes to an hour one way; however, this is common for most Danes. Students will be provided with a transportation pass to access classes and activities not within walking distance. Public transportation is clean and comfortable; students may also rent a bicycle, a popular activity.

Are internships available?
"Internships" are not available on this program. There are, however, many volunteer and practicum opportunities. Also, for most of the core courses at DIS, there is a partnered practicum available to students.
Can I conduct research while abroad?
If you are interested in doing research in Denmark/Europe, you may enroll in the 'Research Project' course. By taking this course, students will be able to carry out a piece of individualized research under the guidance of a local advisor. The project must be prepared beforehand so that you are ready to maximize your use of the local environment once you arrive in Copenhagen. Talk to your faculty advisor at Dickinson about integrating research at DIS into your coursework.
Additionally, students may be able to conduct research abroad under the guidance of a Dickinson advisor. The Student International Research Fund (SIRF) was established to help students with extra travel costs associated with independent research projects. Students are encouraged to present their research at the International Research Symposium when they return to campus.

Do I need a visa?
All US citizen students who will be living in Denmark for longer than three months require a residence permit. You will apply for a Danish residence permit after arrival in Copenhagen, during orientation. The cost of the residence permit, currently $300, is not covered by the program. If you are not a U.S. citizen, it is your responsibility to research and familiarize yourself with any special requirements to enter and stay in Denmark.

If I'm not a U.S. passport holder, are there any additional requirements?

Yes, you will need to do your own research on visa requirements for citizens of your home country to study in the UK. The CGSE may be able to help you with the required documents. Also, you will need to inform ISS that you will be studying outside of the United States and discuss how you will remain in valid F-1 status during your studies abroad.

Global Ambassadors are returning study abroad students who serve as peer advisors for their program. Please feel free to contact them for a student perspective.

Caitlin Doak
doakc@dickinson.edu
I studied at the Danish Institute for Study Abroad in Copenhagen, Denmark. Going abroad for a full year meant I didn't have to make the difficult decision of choosing only one housing option: I got to experience full cultural immersion while living with a Danish family outside of the city, in addition to living independently in a dorm or "kollegium" with Danish students near the heart of Copenhagen. The wide range of course offerings at DIS made it easy for me to study abroad for a full academic year while still double minoring. Most of my classes were through DIS, but I also had the opportunity to take classes at Copenhagen University. My course work was supplemented with field studies around the Copenhagen area and study tours across Europe. My time at DIS also extended beyond academics. I joined BLUS, the Copenhagen LGBTQ organization, sang in the Copenhagen Business School International Choir, and performed in and directed a showing of The Vagina Monologues. Thanks to the built-in travel weeks unique to DIS, I was able to travel on my own and enjoy Copenhagen and Europe despite my busy schedule.

Tiffany Chin
chint@dickinson.edu

I studied abroad for a full year, first in Copenhagen, Denmark, and then in Yaoundé, Cameroon. By studying in these two places, I was able to take unique classes in both my Environmental Science major and French minor. In Denmark, I took classes about climate change, environmental politics, and biodiversity from professors who worked in these fields and were able to give us insight from a perspective that I would not have otherwise received. In Cameroon, I was able to hone my French language skills as well as learn about the environmental priorities of a developing nation through my experiences as an intern at a local NGO. Attending two dramatically different programs allowed me to broaden my perception of the world and of the environmental topics that I study. I learned the very different views that are held about the environment in a developing versus a developed nation, and now have a better understanding of the diversity of opinions, problems, and lifestyles around the world. I plan to use this knowledge in my future work with environmental issues.

Emma Schultz
schultem@dickinson.edu

For a full academic year, I studied abroad at DIS in Copenhagen, Denmark. It was by far the most transformative experience of my lifetime. In that year, I studied things like prostitution and the sex trade, espionage during the Cold War era, and Icelandic Vikings and sagas. I went to classes with students who attend schools all over the United States, and learned as much from them as I did from my professors. I lived with a Danish host family, including my wonderfully chatty twelve-year-old host sister, energetic nine-year-old host brother, and huge, fluffy host dog. I found myself immersed in the Danish culture and in an international learning environment in every way possible.
My time abroad influenced me personally, academically, and professionally. In the future, I hope to work in higher education administration with an international and study abroad focus. Before spending a year in Denmark, this was not my goal. I hope to enable study abroad experiences for any students that seek them out.

Claire Jungman
jungmanc@dickinson.edu

A foreign language, public transportation, and beautiful people on bikes everywhere you go is supposed to cause homesickness during the first few weeks of studying abroad. Yet Europe is everything the United States isn't and I loved it. After being home now for almost three months I am incredibly nostalgic for every moment I just spent 3,000 miles away from "home."
I spent my spring semester of junior year in Copenhagen, Denmark, studying at the Danish Institute for Study Abroad (DIS). DIS offers twenty-three different academic programs with each one focusing on a specific academic field or discipline. The program you choose becomes your core course. Each core course includes a weeklong Program Study Tour to a European destination. As a Psychology major I chose European Clinical Psychology as my core course. I was lucky enough to go to Vienna during my study tour, which was one of my favorite experiences abroad.
My future plans include going to law school after graduating from Dickinson. I loved studying abroad so much that I now even consider going to law school in Europe

Alexa Balonik
balonika@dickinson.edu

I studied at the Danish Institute for Study Broad (DIS) in Copenhagen, Denmark in the spring semester of 2015. With an International Business and Management major, I took a communications class, a digital media class, photojournalism, and psychology of leadership course. It was very interesting learning the business culture in Scandinavia and how it compared to business ethics here in America. While I was abroad, I traveled a lot throughout Europe and saw many cities that I've always wanted to visit. DIS also is very structured and has planned trips for your "Core Course" which were really fun experiences. You go on a weekend long trip with your Core Course and also a week long trip later in the semester. I really enjoyed this aspect of the program because it brings your class together and also brings you out of the classroom to study, learn, and practice what you've been taught in class. Having a visiting family was one of the highlights of my semester. A visiting family is a family that you get paired with if you apply. You can meet up whenever you want or wherever you want and have a family away from home. My family was amazing and had me over for family dinners, birthday parties, took me to their summer home, and much more. This really helped me learn more about Danish culture and family life while also making life long friends with them. I'm already looking forward to my next trip back to Copenhagen so I can see them and also to experience the beautiful city again.

Jaime Phillips
philljai@dickinson.edu

I studied at the Danish Institute for Study Abroad in Copenhagen, Denmark, during the 2014-15 academic year. In Copenhagen, my core topics of study were sustainability and urban planning. I took several truly incredible classes, including ones on urban livability and Copenhagen's urban history and planning. The most exciting part of my study abroad experience was the amazing cultural exchange that came, not just from interacting with the many Danes that I met, but also from living with an Iranian host family, having from professors from Lithuania, Germany, and Mexico, and friends from the Czech Republic, Costa Rica, China, and many other countries. Some of the activities that I was involved with included singing in an International Choir, tutoring English, and swing dancing. My classes and time in Copenhagen have inspired me to pursue a Master's in Urban Planning with a focus on Transportation Planning. In the future, I want to use Copenhagen's incredible transportation infrastructure and policies that encourage urban livability to inspire transportation networks and policies that can encourage urban livability in other regions.

Jia (Majer) Ma
maji@dickinson.edu

I also chose to study in Copenhagen, Denmark. While in Copenhagen, I was able to take classes in international humanitarian law and international human rights law. I also had a life-changing experience by having the opportunity to visit Bosnia- a country that experienced genocide. I was also able to learn from and talk to victims, local activists, and governmental officials to deepen my understanding in this issue. Copenhagen's program thus broadened my perspective on international conflicts and their impacts, and provided me with the opportunity to further my interests in international law, international conflicts, and humanitarian assistance.

Juliette Bastarache
bastaraj@dickinson.edu

My name is Juliette Bastarache (Wayland, MA) and I am currently a junior. I studied abroad in Copenhagen, Denmark through the Danish Institute for Study Abroad (DIS) program during the fall semester of my junior year. I am a psychology major, with a minor in biology (and hopefully economics). As a student studying sciences, I thought that it would be difficult to study abroad, but it wasn't! Four out of the five courses I took counted towards my major, which is now allowing me to pick up a second minor! DIS is an extremely unique program because it offers many courses in a variety of different subjects. DIS gave me the opportunity to explore Denmark and the rest of Europe! DIS offered me cultural and global opportunities I wouldn't have been able to experience in a classroom.

Julie Foong
foongju@dickinson.edu

I am Julie Foong, an international student from Singapore studying Psychology and Sociology. On campus, I am a peer advisor with the Office of Academic Advising and am involved with Synergy Dance Team. I had the privilege of attending Danish Institute for Study Abroad (DIS), one of our partner programs for a semester. I chose a core course in Positive Psychology and did study tours to Western Denmark and Milan. The structure of the program gives students unique opportunities to apply concepts in the real world, as well as to learn the various European perspectives on given topics. It would be my pleasure to advise you should you choose Copenhagen to be your home!

Rachel Kruchten
kruchter@dickinson.edu

My name is Rachel Kruchten. I am a rising senior psychology major and sociology minor. I am interested in intergenerational transmission of mental illness, sex education, and domestic violence and sexual assault prevention. I am on the executive board for PALS, and involved in Spanish Club and Psychology Club, as well as being a member of Alpha Lambda Delta and Psi Chi. I studied abroad in fall of 2014 with DIS in Copenhagen, at the Danish Institute for Study Abroad. I was very lucky to be able to study psychology in the classroom and in a more hands on setting, doing practicum work outside of the city. I lived with a host family, close to the heart of the city, and it was without a doubt what made my experience wonderful. Some of the other highlights included our short and long study tours, which were to Århus and Milan. Overall, my experience at DIS was transformative in so many ways, and Copenhagen will always be a home to me.

Current Global Ambassadors:
Lareina Zhang zhangyue@dickinson.edu
Jessica Huang huangje@dickinson.edu

Contacts
Advisors (Please call for an appointment)
Center for Global Study and Engagement
Dickinson College
717-245-1341
global@dickinson.edu

Prof. Michele Ford
Department of Psychology
Dickinson College
Tel: 717 254-8137
Email: fordm@dickinson.edu