This page is the brochure for your selected program. You can view the provided information for this program on this page and click on the available buttons for additional options.
Dickinson in South America: Ecuador and Argentina
Cuenca, Ecuador;
Mendoza, Argentina
(Outgoing Program)
Featured:
Dates / Deadlines: - unrelated header
Dates / Deadlines:
There are currently no active application cycles for this program.
Fact Sheet: - unrelated header
Fact Sheet:
#i18n(14)# parameter/value output
Language of Instruction:
Spanish
Minimum GPA:
3.0

Glossary entry for program parameter 10000

Housing Options:
Family Stay
Maximum Credits Earned (per semester):
4.0
Academic Area of Study:
Anthropology, Archaeology, Art & Art History, Dance, Economics, Education, Film Studies, History, International Business and Management, International Studies, Latin American Studies, Law and Policy, Music, Policy Studies, Political Science, Psychology, Sociology, Spanish, Theatre, Women's and Gender Studies

Glossary entry for program parameter 10009

Foreign Language Prerequisite:
Spanish 231 or higher
Internships:
Yes
Program Description:
Program Description:

Overview
Mendoza, Argentina & Cuenca, Ecuador
Cuenca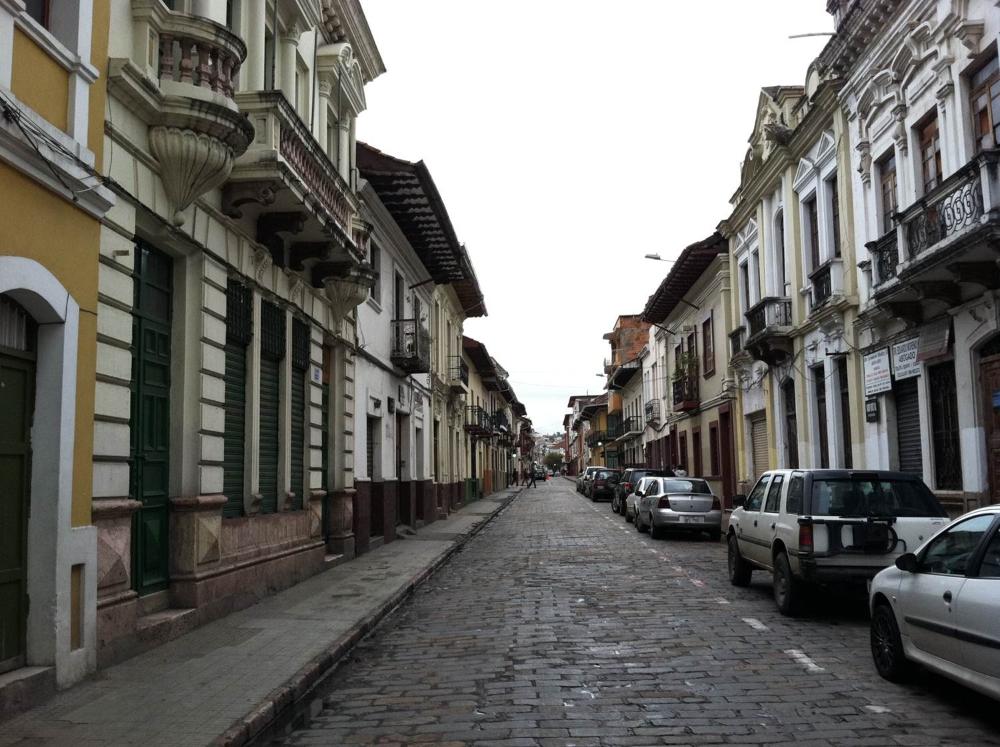 Cuenca is a beautiful, prosperous colonial city of about 467,000 (UNESCO World Heritage Site) situated in a highland river valley in the Andes. It has an ethnically and socially diverse population and a comfortable climate all year round. The city is very safe and relatively inexpensive with the U.S. dollar in use as the national currency. Moreover, Cuenca is well-located for excursions to the Amazon rainforest, the Galápagos Islands, coastal Guayaquil (Ecuador's commercial center), and northern Peru. The surrounding countryside is ideal for camping and hiking activities (El Cajas National Park, and the Inca ruins at Ingapirca are only 90 minutes away).
Mendoza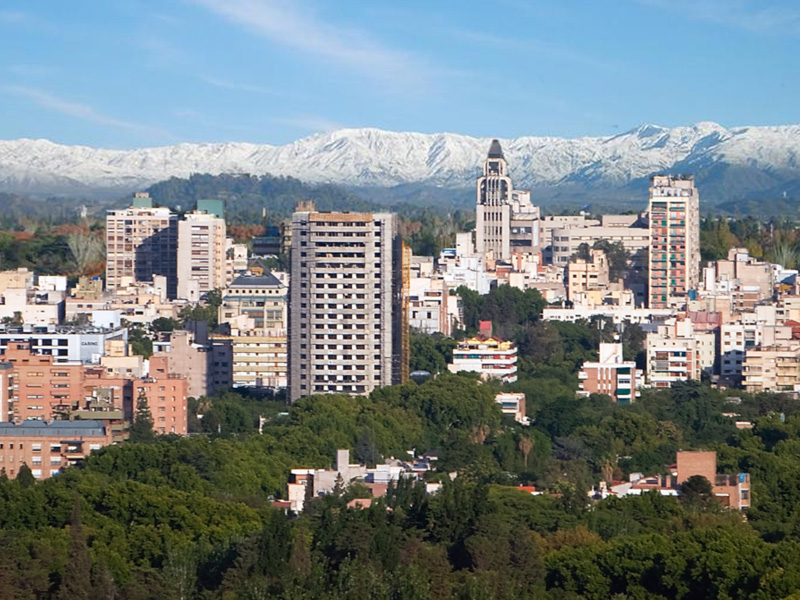 Located about 690 miles northwest of Buenos Aires and a six hour drive from Santiago, Chile, Mendoza is a lively city in the heart of South America's largest wine region and the gateway to the magnificent mountains, rivers, and lakes of the Central Andes range. Mount Aconcagua, the Western Hemisphere's highest mountain, is located in Mendoza province. Mendoza is a verdant oasis in a mostly arid environment thanks to an extensive irrigation system developed during colonial times over the basis built by the original Huarpe population, whose canals still run along every major city street. The capital city and surrounding urban area are home to approximately 850,000 people. The city has a vibrant cultural scene, including attractions such as art, natural history, and history museums, theaters with a variety of concerts and plays throughout the year. Outdoor enthusiasts can take advantage of the many urban parks and explore activities in the nearby mountain region.

Find more details below and in the Dickinson in South America HANDBOOK
CEDEI - Cuenca
CEDEI is a multidimensional educational institution, founded in 1992 and accredited by Ecuador's Ministry of Education and Culture, which offers everything from college-level classes and adult language instruction to elementary education (www.cedei.org). Its specialty is language teaching (Spanish for foreigners and English for Ecuadorans).
CEDEI relies on its own instructors for most Spanish language courses, but draws on the Universidad de Cuenca and the other universities in the city for adjunct professors to teach courses in history, literature, political science, business, communications, sociology-anthropology, biology, and art. Students take all of their classes at CEDEI's downtown center and lodge (all in single rooms) with carefully-selected families nearby.
Universidad Nacional de Cuyo - Mendoza
Founded in 1939, the Universidad Nacional de Cuyo (UNCuyo) is a prestigious university in the Argentine national university system that serves approximately 40,000 students. It offers a wide range of academic programs in twelve schools and institutes. UNCuyo's activities are concentrated in a nice campus located northwest of the city center, and easily accessible with public transportation. The majority of the schools have buildings on the main campus with classrooms, libraries, meeting spaces, faculty offices, and cafeterias. The central library, a health service for employees and students, sports facilities, two major cafeterias, and the main administrative offices complete the campus facilities. The three schools that are not part of the main campus are Education (located in downtown Mendoza), Agriculture (located in a town in the Greater Mendoza area), and Applied Sciences (in the city of San Rafael, in the south of the Province of Mendoza). The majority of students will take classes in the schools of Philosophy and Letters, Political and Social Sciences, Arts and Design, and Economics. These schools offer classes for the following majors: education, geography, history, philosophy, education, foreign languages, literature, political sciences and public administration, sociology, communication, economics, social work, art history, fine arts, visual arts, drama, design, music, and dance among others. In addition, independent multidisciplinary institutes offer classes in environmental sciences, earth sciences, energy, production and labor, basic sciences, etc.
Eligibility
The expectations to apply for this program are as follows:
3.0 GPA
Successful completion of five semesters of college-level Spanish, including SPAN 231
Interviews, in Spanish, may be conducted at the discretion of the faculty coordinator at any time in order to review a candidate's eligibility for this program
All students must have a declared major at the time of application.
As a part of the review process, students' conduct records and account status are also reviewed. Students and their parents should note that the review process takes all elements of the student's academic record into consideration and that even if a student has the expected GPA and language pre-requisites, he or she may not be admitted.
Students who have questions about the review process or their particular candidacy for a program should come into the Center for Global Study and Engagement for advising.

Center staff will not discuss students' applications with parents, friends or any other party without the student's consent and presence in the conversation.


Academics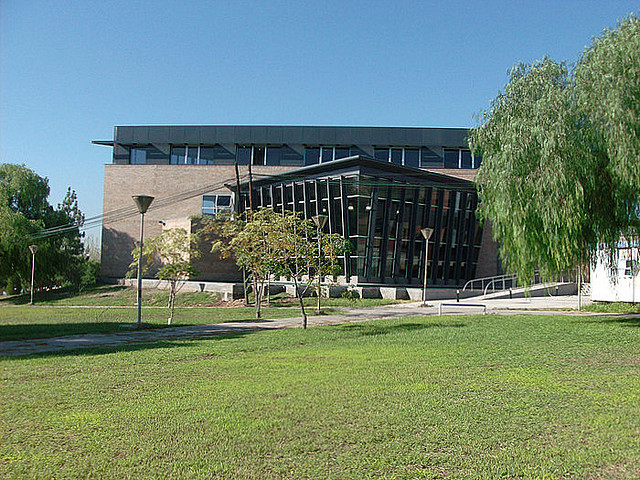 Participants will participate in a four-week, intensive course based at the CEDEI focusing on Spanish language immersion as well as Ecuadorian and Andean history and culture. During this program students will live with homestay families and will have the opportunity to participate in several carefully planned excursions in the region that will supplement their academics in Cuenca and will expose students to the country's rich ecological and cultural diversity during their residence.

Spanish 252: Ecuador and the Andes: Culture, History and Society- This interdisciplinary class examines the culture, history, philosophy, and literature of Ecuador and the Andes. Students will explore topics such as social and value systems, environmental diversity, and colonial encounters. Special emphasis will be placed on identities through the lens of gender, ethnicity, and race. This class also includes a Spanish language component. Class trips will be made to selected areas of Ecuador that are of archaeological, cultural, and historical significance. **This course fulfills the DIV II social sciences distribution requirement and Comparative Civilizations graduation requirement. This course is cross-listed as LALC 203.
After transferring to Mendoza, students will directly enroll in courses at the UNCuyo as well as participate in a Dickinson catalogued course. General academic information is available at http://www.uncu.edu.ar/estudios. More detailed information and syllabi are available at each school's individual site. Here is a partial list of links:
http://ffyl.uncu.edu.ar (Philosophy and Letters)
http://www.fcp.uncu.edu.ar (Political and Social Sciences)
http://www.fce.uncu.edu.ar (Economics)
http://www.fad.uncu.edu.ar (Art and Design)

Spanish 362: Argentina in a Latin American Context (Dickinson course)- This class approaches Argentine reality from an interdisciplinary perspective, including culture, economic and social life, geography and history, and philosophical and social factors. It will examine the diversity of Argentine society in the context of Latin American political, social, and cultural developments. National and regional perspectives will be included as well. Class trips will be made to selected areas of the Mendoza region that are of cultural and historical significance. **This course fulfills the Comparative Civilizations graduation requirement. This course is cross-listed as LALC 204.
How is instruction different?
Your UNCuyo professors will help you acclimate to the academic culture of Argentine higher education institutions through the course you will take in your first semester in Mendoza. You also have a personal responsibility to create your environment: get out, explore, find opportunities to interact with local people on your own, and speak Spanish! The best thing that you can do is accept that you will be uncomfortable in many situations, academically and socially. This is normal—you're in a completely foreign environment. Step out of your comfort zone, and you will be pleased to see how you develop over time.
What classes are available?
For the semester program, all students must take four (4) courses each semester for a total of four (4) Dickinson credits. Students staying on for the academic year will take four (4) courses at UNCuyo in their second semester. Students may not under-enroll under any circumstances.

In addition to the Ecuador and the Andes: Culture, History and Society (1 credit) course taught at CEDEI, all students are required to take Introducción a la realidad Argentina en Latinoamérica (1 credit) during their first semester in Mendoza (fall or spring). All students will directly enroll in the Universidad Nacional de Cuyo for 180 hours of study, roughly the equivalent of two courses.
Are there any Internships available?
Some internships are available in Mendoza. Students should contact the program coordinator if they are interested in internship opportunities.
When will I register for courses?
Prior to departure, students will select a number of courses and be placed into courses by the academic coordinator. Once on site, students will have a two-week add-drop period to adjust their classes.
Will the courses count towards my major?
Courses taken at the Universidad Nacional de Cuyo are for general credit, unless otherwise granted credit from a specific department.
Will they count in my GPA?
The one Dickinson course in Cuenca earns one course credit and the one Dickinson course in Mendoza earn one course credit. Grades for these courses will appear on the Dickinson transcript and will be factored into your GPA.
What is a full course load and How will my courses transfer?
The academic environment that you will experience while studying at an Argentine university will be quite different to that at Dickinson. For the semester program, all students will take 1 course at CEDEI in Ecuador for 1 Dickinson credit. In Argentina, students take 1 Dickinson course (1 Dickinson credit) and 2 UnCuyo courses (1 credit each) for a total of 4 credits for the semester.

The one Dickinson course in Cuenca earns one course credit and the one Dickinson course in Mendoza earns one course credit. Grades for these courses will appear on the Dickinson transcript and will be factored into your GPA.

The normal course load for semester students is 4 credits. The normal course load for all year students is 8 credits.

Only liberal arts classes will qualify for transfer credit.

Generally speaking, courses must have an equivalent at Dickinson. Exceptions include classes that focus on the culture and/or history of the country in which the student is studying.

Transfer credit will not be awarded for coursework that duplicates what a student has already completed at Dickinson.

To receive transfer credit, UNCuyo courses must be completed with the equivalent of a "C" (2.00 on a 4.00 scale) or better. These courses will be listed on the transcript with course titles and credit earned. These courses will not be computed in the Dickinson grade point average. Courses taken at the Universidad Nacional de Cuyo are for general credit, unless otherwise granted credit from a specific department.
Is there a language requirement?
Successful completion of five semesters of college-level Spanish, including SPAN 231 is required.

The South America program is designed so that students can reach the highest level of linguistic and cultural understanding of Ecuador and Argentina and the people with whom they interact. In order to accomplish these goals, you are strongly encouraged to speak Spanish at all times, even among yourselves. This may not be easy at first, but with perseverance you will discover that the effort is worth it.

We take this very seriously and expect you to do so as well. As preparation for speaking Spanish only, maintain your linguistic skills before departure by listening to Spanish music, watching Spanish films, reading a Spanish novel, or tuning in to Spanish TV.
Academic Excursions
Does this program include any group travel once I'm in country?
Yes, it does. Participants in this program typically take part in day excursions to several historic and cultural sites around Mendoza and the Cuyo region as components of the core course held in Mendoza. While in Ecuador students engage in a number planned excursions in Cuenca and throughout the country. The program begins with an educational tour of Quito and ends with travel through the jungle. The Argentine portion of the program includes a multi-day excursion to Buenos Aires.
What expenses are covered during excursions?
Students' lodging costs will be covered during overnight excursions. Also, any meals that would not be otherwise covered by a standard meal stipend for all students on the program will be reimbursed. Group transportation to and from the excursion site, as well as group travel for all group activities will be covered. Students will not be reimbursed for snacks, personal travel and personal activities during an academic excursion.
When will I find out where and when we're travelling?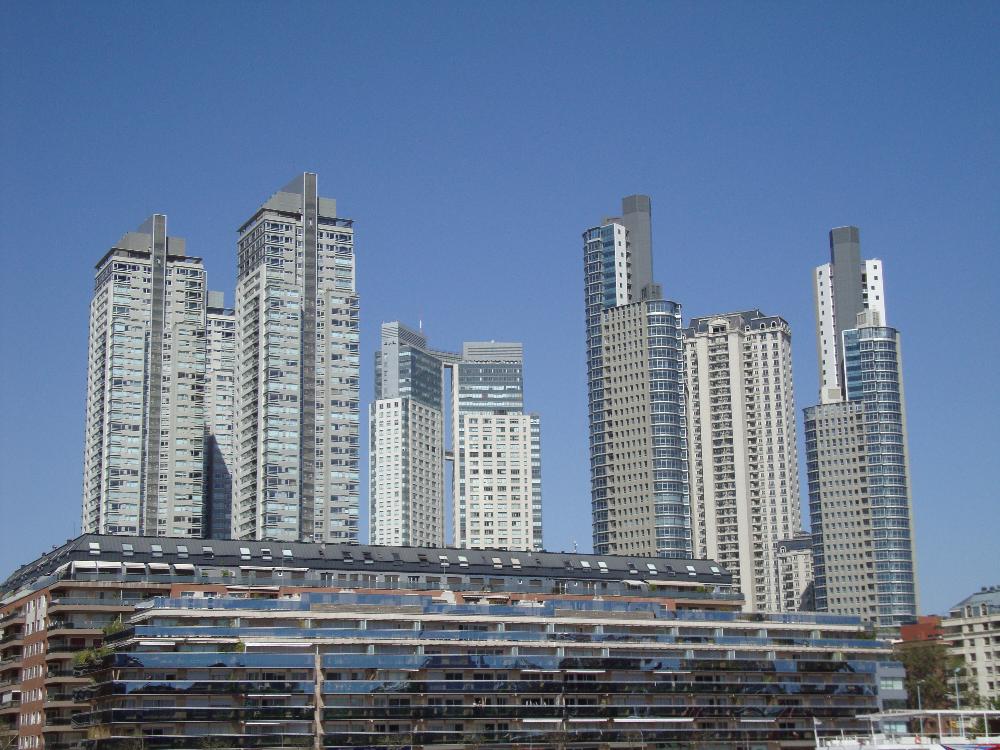 Specific dates and locations for the multi-day excursions will be announced during the semester. Site visits in and around Cuenca and Mendoza will be organized and announced by the professor during the semester.
Can a friend or family member who is not on the program also travel with us?
No, unfortunately, for logistical and academic reasons non program participants are not able to join the program for excursions.
Are excursions optional?
Not necessarily. These excursions are linked to your academic program and, in some cases, content delivered through the excursion will be relevant to a student's studies and assessment. All students should plan to participate in all excursions. If a student misses an excursion or a planned departure for a trip, these arrangements and costs will not be made up for the student. It is each student's responsibility to be where they need to be in order to participate fully in each academic excursion.
Dates and Flights
When is orientation?
In addition to the full day mandatory pre-departure orientation you'll have on campus, there will be an on-site orientation for this program. In Cuenca and in Mendoza students' on-site orientation occurs immediately upon and in the days following arrival before classes begin. The orientation in Cuenca is specifically designed for the Dickinson group; however, in Mendoza, it is a combination of UNCuyo's orientation for international students as well as activities and sessions led by the Dickinson director.
During the orientation in Argentina you will meet and work with the on-site director, as well as key contacts from the UNCuyo International Relations office. Orientation events include a tour of campus, a campus dining experience, an overview of Mendoza's public transportation system, university registration meetings, and an overview of your health and safety while studying in Argentina.
What are the program dates?
Dickinson in South America ACADEMIC CALENDAR

Students on this program must arrive in Quito, Ecuador on the designated arrival date and within the requested arrival window. You must communicate your arrival plans to CEDEI as well as CGSE via the online application.
Is there a group flight?
Unless otherwise stated, the CGSE does not arrange group flights. Students are responsible for booking their own travel to Ecuador/from Argentina. Accepted students will be given a timeframe in which they should plan to arrive and depart. Students should not purchase their flights until instructed to do so by the CGSE and/or on-site staff. We encourage students to carefully review the change fees and cancellation policies before booking a flight.

The CGSE does not endorse any particular travel agent or booking website but does provide additional guidance about booking flights on the CGSE website.
What about the flight between Ecuador and Argentina?
The flight from Guayaquil, Ecuador to Mendoza, Argentina is included in the program fee. Dickinson will purchase this flight on behalf of the participants. Please note: if a student withdraws from the program after the flight is purchased, this fare will be included as a non-recoverable expense.
What if my family wants to visit me?
If you have family or friends who are planning to visit you, please do not make travel plans until you arrive in Mendoza program and become familiar with your class schedule and program excursions. It is not acceptable to skip class for personal travel. Please note that the CEDEI program and many UNCuyo courses have an attendance policy and absenteeism affects students' grades. Students will be informed of attendance policy by their professors when beginning classes.
When will I have time to travel?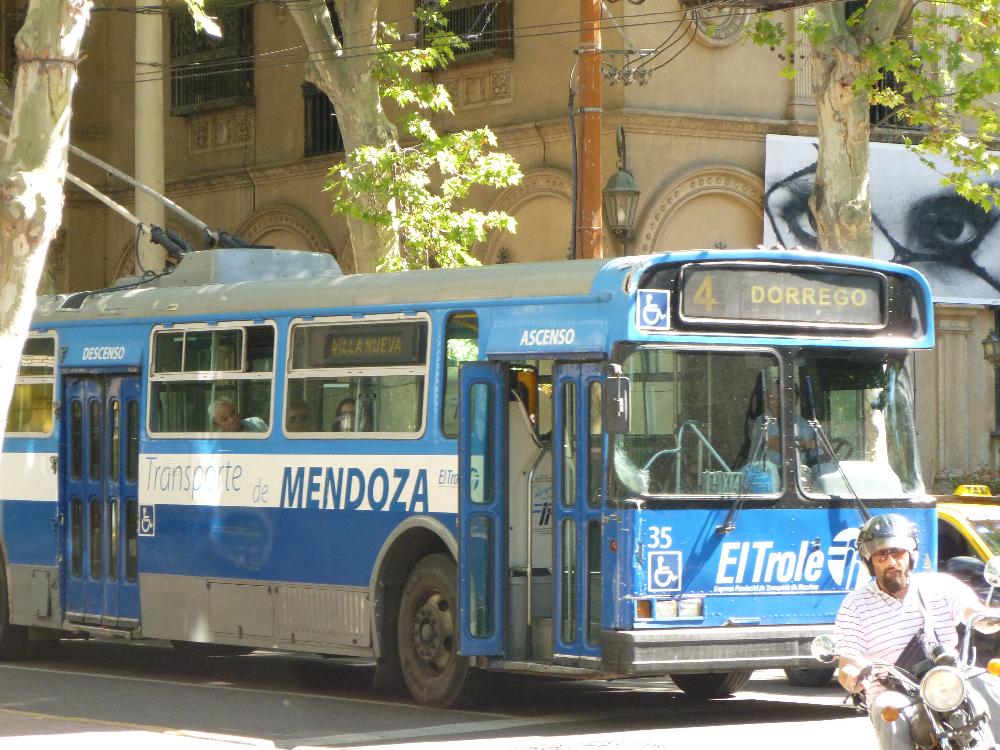 You will travel in and around Cuenca and Mendoza as you work your way through the core courses in each location. There will also be group academic excursions in each segment of the program. Many students also travel on their own during Argentine holidays when classes are not in session. It is typically difficult to travel on the weekends because many attractions in Argentina are very far away from Mendoza and require a 24+ hour bus ride.
Can I arrive early or stay after the program ends?
Students may not arrive early or stay late without the written approval of the on-site director and faculty director. Please note that if you choose to arrive early or stay late, you may not be able to stay with your homestay family and, if you do stay at these Dickinson-arranged accommodations, you will be asked to pay additional fees in order to cover the expense. You should also consider your visa validity when you make the decision of whether or not you may arrive early or stay late. No student may arrive late for the start of the program.
Finances
How much does the program cost?
The program budget sheet can be found at the top of this page to the left of the Apply Now button.
What is included in the program fee?
The fee includes tuition, room, board, academic excursions and emergency insurance. Airfare and visa fees are not included. The budget sheet also lists additional fees students should anticipate.
Is my flight included?
The round-trip flight from the US is not included, but the cost is taken into consideration when your financial aid need is calculated for your semester abroad. Students will also receive a credit on their student account to offset the cost of the flight from Ecuador to Argentina.
How much extra money do I need to bring?
This depends on you. We encourage students to not travel every weekend, but to really engage their host city in meaningful ways during their semester abroad. An estimate of personal expenses is included on the budget sheet, but it really depends on you and your spending habits.
Will I receive a stipend?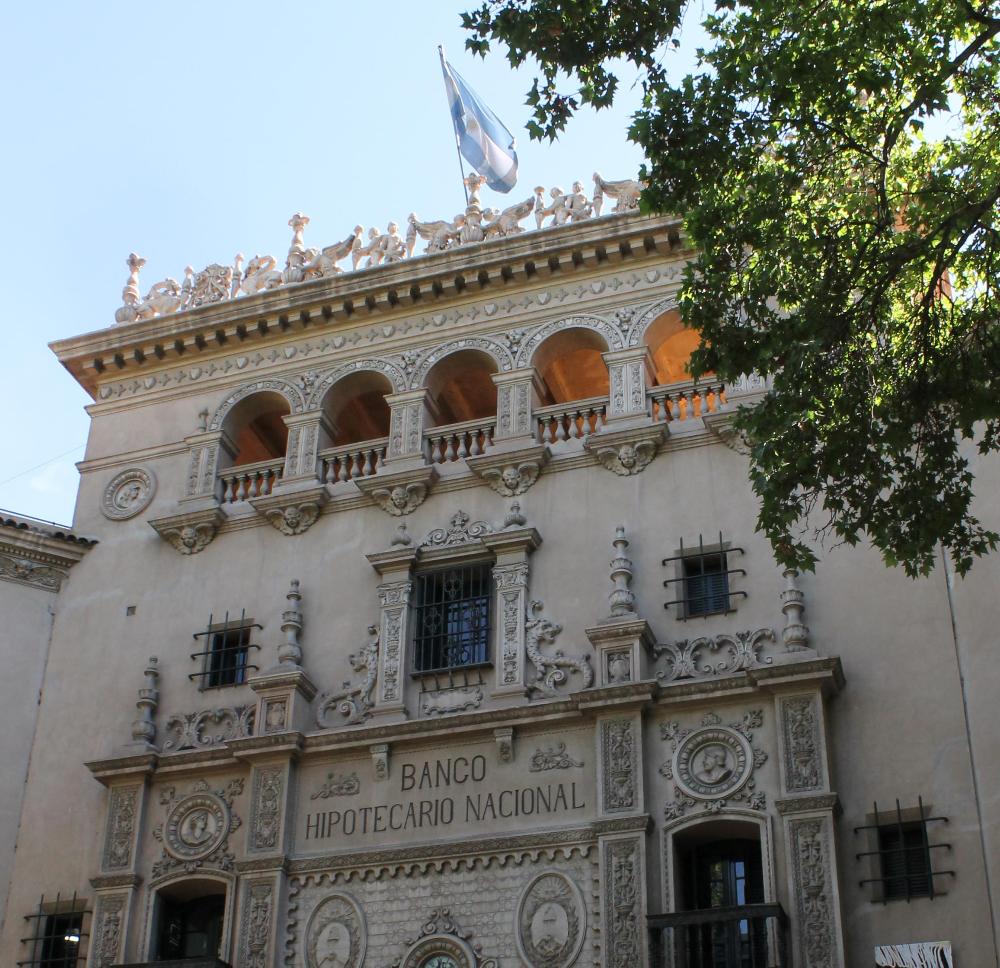 You will receive a monthly stipend to purchase a bus pass and assist with some lunches on campus while in Mendoza. Do not rely on this stipend for spending money.
How will I access my money in Mendoza?
ATMs are a convenient way to transfer money and exchange currency. ATMs connected to international networks such as Cirrus and Plus allow you to retrieve cash in the local currency (pesos) directly from your bank account in the United States. Inquire at your bank to be sure that your ATM card will allow cash withdrawals abroad. Major credit cards are also accepted; however, be sure to check about foreign transaction fees for using your card overseas. In addition, most ATMs in Mendoza also have a service fee for using a bank card that is not theirs. It is very difficult to cash travelers checks in Cuenca or Mendoza.
Can I work part time?
There are no work-study opportunities in Cuenca or Mendoza. If you are interested in earning money, you may be able to do so through private tutoring; however, students may need to get permission for part-time work from the on-site director. Since permission will depend on the quality of the student's academic work, permission cannot be given before October or November. This means that working part-time is only possible in the second semester, not in the first semester.
Health
How do I access health care in Cuenca and Mendoza?
In Ecuador, you should consult with your program staff at CEDEI for the local healthcare procedures. In Mendoza, you will be enrolled in a local health care program (DAMSU) that will cover you for routine medical care. Visits to a doctor's office are at a lower cost, but prescription drugs will not be covered. Prescription drugs are fairly inexpensive in Argentina. There are several pharmacies throughout Mendoza.
What if I become seriously ill?
Argentina has many hospitals and clinics for treatment as well as good emergency services. Minor ailments are usually treated by private doctor at their assigned clinic. Qualified pharmacists can also offer medical advice or prescribe over-the-counter remedies in the case of minor ailments. During your orientation period, you will receive more information about health care in Cuenca and Mendoza.

Dickinson also provides students with medical and travel security assistance through International SOS. Please visit our Health and Insurance Abroad page for more information.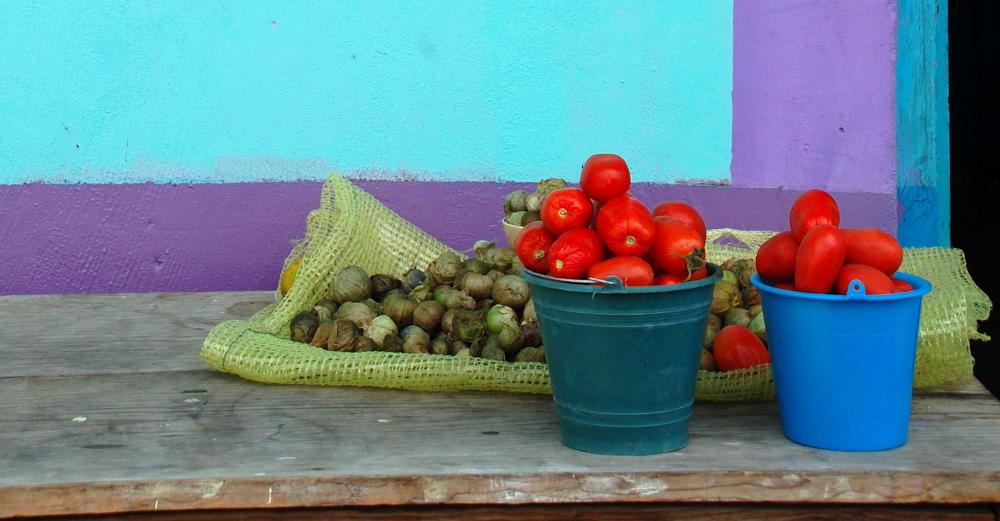 On the Dickinson in South America program, all students live with local families in Ecuador and Mendoza. These families have been screened, vetted, and chosen by the local housing provider, AISEC in Mendoza. In Cuenca, CEDEI screens and selects their own host families, many who have long standing relationships with the center. The college and the students deeply value the relationships we have with these families who open their homes to our students every semester. Not only will students gain invaluable insight into daily life and culture, they are also fully immersed in the language while inside the home.
Housing
When do I find out information about my homestay family?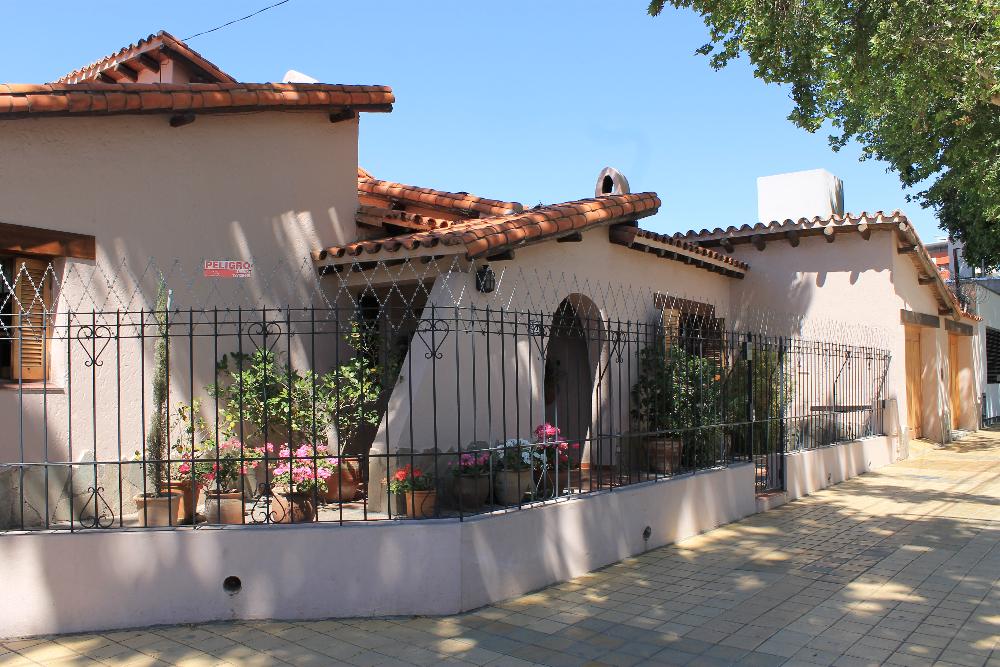 Full details about your homestay family will be sent to you from the program staff in each location as soon as it becomes available. You may not receive this information until closer to your departure flight for Ecuador and Argentina. If you find out earlier during the break, many students chose to contact their host families ahead of time by sending a short letter to introduce themselves.
How far from classes will my homestay family be?
In both Ecuador and Argentina, homestay families live in residential areas within both cities but range in their distance from the campus. Students will take public transportation to the university campus with a commute anywhere from 15 minutes to an hour. In Cuenca, most host families are within walking distance to CEDEI - anywhere from a 10-minute to a 45-minute walk.
Will I eat every meal with my homestay family?
Your homestay family will provide three meals a day to you. If, for example, you have class at the university and will not be able to return home for lunch, your host family will pack a lunch for you. Additionally, you will receive a small stipend to purchase some lunches on campus. Also, if you plan to eat out for dinner or lunch, please be courteous to your family and let them know that you will not be there for that meal.
How will I do my laundry?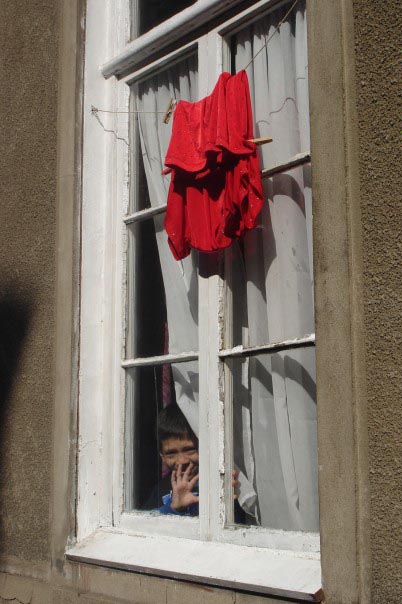 Your homestay family will provide laundry services to you. Some homestay families will do your laundry; others will allow you to use their washer/dryer so that you can do your own. You can discuss these preferences with your family.
Can I have friends over?
If you would like to have a friend over, you will need to first ask your family if this is acceptable. Keep in mind that this friend should not stay long or too late into the evening, nor over mealtimes. Some families may not allow friends of the opposite gender to visit.
Should I bring a gift to my homestay family?
It is always a nice gesture to bring your new host family a token from your hometown or region and as an initial 'thank you' for having you in their home. You could also bring them something from Dickinson.
What if I don't like my homestay family?
If there is an issue with an aspect of your housing arrangement, it is always best to try to resolve this first with the family. Many times simply addressing an issue with the family is the best way to create a positive change. You are encouraged to talk to the on-site coordinator if there is an on-going problem and he/she will be happy to talk to the family or mediate a conversation.
Will my homestay family have internet access?
The homestay families are likely to have internet and there may be some that have wifi, too. If there is a problem with the internet or your ability to connect to it, there are internet cafés around the city that will allow you to connect to their wifi for a small fee.
Internships/Research
Are internships available?
Students in the program have the opportunity to participate in non-credit earning internships in:

•Elementary schools
•Environmental NGO's
•Government offices
•Jails
•Wineries
Can I conduct research while abroad?
Students can conduct research abroad under the guidance of a Dickinson advisor. The Student International Research Fund (SIRF) was established to help students with extra travel costs associated with independent research projects. Students are encouraged to present their research at the International Research Symposium when they return to campus. For more information on SIRF, please visit our Scholarships for Global Study page.
Visas
What is a visa?
A visa is a document, normally affixed within your passport, which allows you to enter the country and stay for the duration of your program. The requirements for the visa and visa process are controlled by the government of the country you are entering, are non-negotiable, and can change regularly. If you arrive without the proper visa, you will be sent home by immigration officers at your own expense.
Do I need a visa?
Dickinson in South America VISA GUIDELINES

A student visa is required to participate in the South America program. For one semester students (fall or spring), U.S. passport-holders will enter Ecuador and Argentina as tourists, and in Argentina change their immigration status to 'student.' For academic year students, U.S. passport-holders will enter Ecuador and Argentina as tourists, and in Argentina change their immigration status to 'student,' after collecting the necessary documentation (e.g.: criminal background check).
If you do not hold a U.S. passport, you should consult with the Ecuador and Argentine embassies in your country of citizenship for the student visa requirements. Obtaining a student visa is the student's responsibility. We will review the guidelines for obtaining a student visa at the Pre-departure Orientation.
We have produced visa guidelines to provide you with an overview of what you will need to do to obtain a student visa. Please note: this is only a tool to help you get started! It is not a substitute for consulting with the Argentine visa website. Make sure you are familiar with the most up-to-date regulations by visiting their website frequently.
Also, you need to ensure that your passport is valid for 6 months after the program end date.
How do I get a visa?
Academic year students will need to gather all required documentation and pay an immigration fee before leaving for Argentina. Semester students will need to pay the immigration fee before leaving for Argentina. All students will change their immigration status to 'student' once they arrive in Mendoza. Please consult the Visa Guidelines for your country of study.
Do I have to go to the consulate/embassy?
No, you will need to visit Mendoza's local immigration office to change your status from 'tourist' to 'student.'
How much does a visa cost?
Currently there is no visa fee; however, you will need to pay an immigration fee before entering Argentina. This fee is currently set at $160; however this amount is subject to change. Be sure to check the consulate's website for any fee change.
If I'm not a U.S. passport holder, are there any additional requirements?
Yes, you will need to do your own research on visa requirements for citizens of your home country to study in Ecuador and Argentina. The CGSE may be able to help you with the required documents. Also, you will need to inform International Student Services that you will be studying outside of the United States and discuss how you will remain in valid F-1 status during your studies abroad.
Will the Center help me with the visa?
Yes, we provide you with visa guidelines, as well as various required documents (if applicable) needed for the visa process.
Student Perspective
Global Ambassadors are returning study abroad students who serve as peer advisors for their program. Please feel free to contact them for a student perspective.

Shantel Hernandez
hernansh@dickinson.edu

Kristen Kozar
kozark@dickinson.edu

Elisa Varlotta
varlotte@dickinson.edu

Contacts
Advisors (Please call for an appointment)
Center for Global Study and Engagement
Dickinson College
717-245-1341
global@dickinson.edu
Prof. Mariana Past, On-Campus Coordinator
Associate Professor of Spanish
Dickinson College
P.O. Box 1773
Carlisle, PA 17013-2896
E-mail: pastm@dickinson.edu


On-Site Administration
The program in Cuenca, Ecuador is administered in cooperation with CEDEI, Centros de Estudios Internacionales.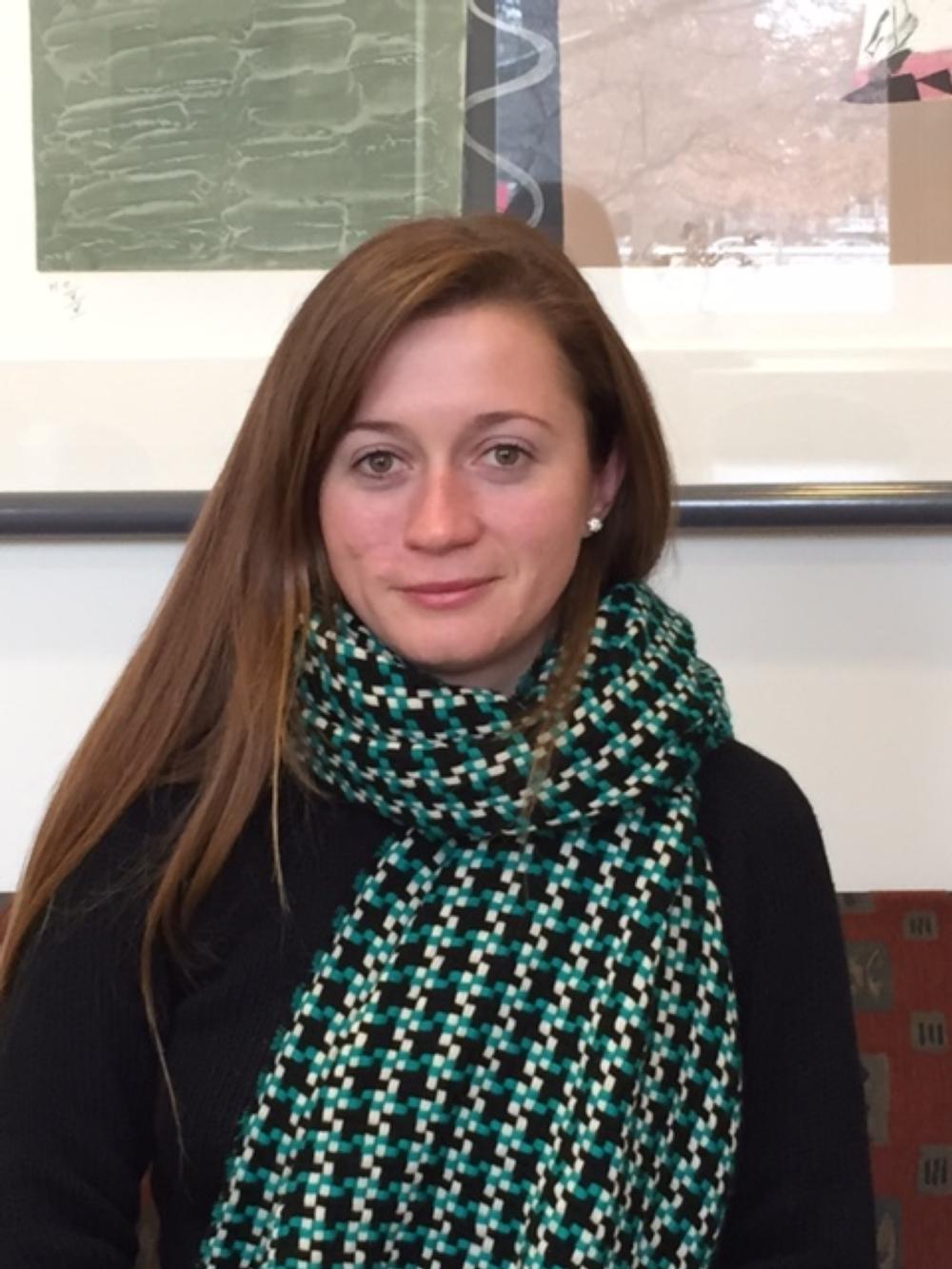 Eliana Torres (left) is the on-site coodinator of the Mendoza, Argentina portion of the program. She manages the day-to-day operations including housing, academic advising, stipends, transportation, orientation and excursions.